I totally blanked on the fact that Prince Carl-Philip and Princess Sofia had a lil' pandemic baby too. Of course they did! These two are a total smokeshow and he seems to like keeping her knocked up. They've had three kids in five years' time! Sofia and C-P welcomed Prince Julian Herbert Folke back in March of this year. They posted photos of Julian soon after he was born, but we haven't seen him since… until now! Look at him, sitting in his daddy's lap.
Princess Sofia and Prince Carl Philip of Sweden are sharing their first photo as parents of three! The son of King Carl XVI Gustaf and his wife welcomed their third child, a baby boy they named Prince Julian, in March at Danderyd Hospital in Stockholm. That made their sons, 5-year-old Prince Alexander and 3-year-old Prince Gabriel, big brothers!

They marked their first summer as a family of five with a new photo shared on Instagram Sunday. In the portrait, baby Julian takes a seat on his father's lap, while Sofia holds Gabriel. Alexander gives a big smile as he sits on the outdoor couch between his parents.

"A summer greeting from our family," Princess Sofia, 36, and Prince Carl Philip, 42, captioned the sweet snap.

Princess Sofia also showed off her new look: mom bangs! She shared the first glimpse of her new haircut two weeks ago in a new portrait with her husband of six years.
Y'all know how much I hate bangs, but I have to say, Sofia is one of those women who can pull off bangs. Or more like, bangs are a chaotic neutral on her. She mostly looks tired – again, three boys under the age of six – and like she was tired of her hair and tired of all of it. She needs a vacation away from these children! Too bad Carl Philip is trying to get her pregnant again, I'm sure. I wonder if either of them wants "the girl." With three boys, you never know. They might try for the girl.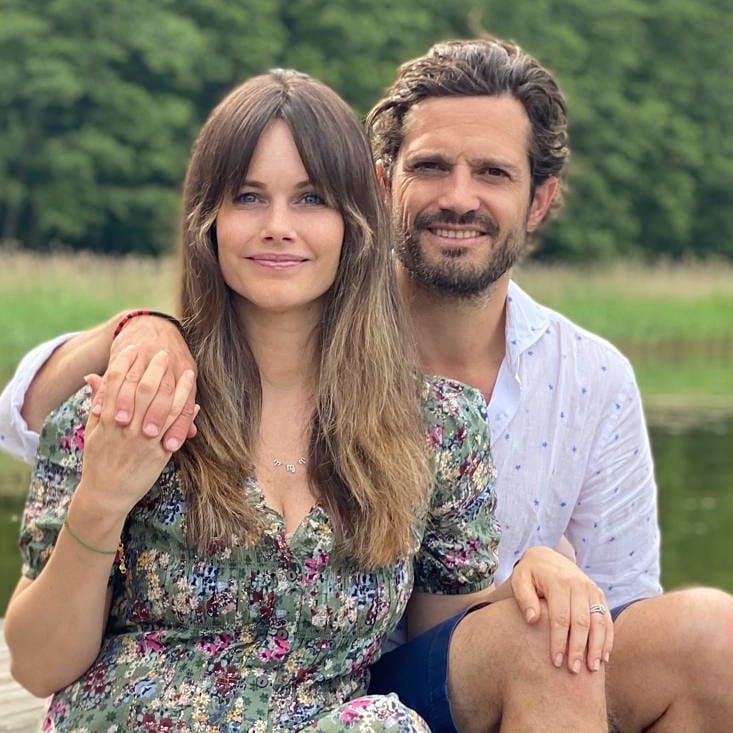 Photos courtesy Carl-Philip and Sofia's Instagram.