One of the most brilliant things about Kate Moss's career is that she's maintained an elusive coolness for decades, and that coolness has helped her maintain a up-market appeal. Kate Moss doesn't have to flog down-market brands. She's purely the face of luxury brands, from fashion to jewelry to makeup to whatever else. Kate Moss has always turned down work when she's not feeling a particular brand's energy, and she honestly doesn't put her name or reputation on just anything. Which is why it's extremely notable that Kate Moss is now modeling for Kim Kardashian's Skims line. The Skims' Instagram posted these new images of Moss modeling their underwear and bras. This is the biggest thing to happen to Skims since the American Olympic committee certified Skims as an Olympic sponsorship partner and gave them a contract to supply underwear and loungewear to Olympic athletes!
Kate Moss is the star of SKIMS' new summer campaign. After becoming friends with Kim Kardashian through mutual designer friends and falling in love with the flattering pieces from the solution-centered style brand, the iconic supermodel, 47, has been named the new face of SKIMS.

"I've been a fan of SKIMS since day one," Moss said in a press release. "What Kim is doing with the brand is so fresh and modern, making underwear women actually want and that fits perfectly."

Moss, who models a selection of styles from SKIMS' bestselling Fits Everybody and Cotton collections in the sexy campaign images, said her entire family has become major fans of the brand. "I wear it, my daughter [Lila Grace Moss, 18] wears it — even my mum [Linda Shepherd] wears it!" she said.

Kardashian, 40, is honored to have Moss representing her brand. "I first met Kate in 2014 through [designer] Riccardo Tisci and was instantly struck by her cheeky humor, authentic and classic beauty — we've been friends ever since," Kardashian said. "She is THE fashion icon, defining whole generations of culture and style and I am honored to feature her as the new face of SKIMS this Summer!"

Kardashian spent time with Moss and her teenage daughter Lila Grace earlier this month in Rome while visiting the Vatican. Kardashian and Moss took multiple photos together throughout the tour, and also snapped a group pic with their glam squad sitting on the stairs in front of the altar in St. Peter's Basilica.
Would Kate Moss model for Skims if she didn't believe in the product? No. She wouldn't. Even Kardashian-haters have to admit that this is a big deal, a major stamp of legitimacy and coolness for Kim and her now-signature business. Never would I have predicted that Kate Moss would model for Skims! And she honestly makes the stuff look hot! I really want that white bra now.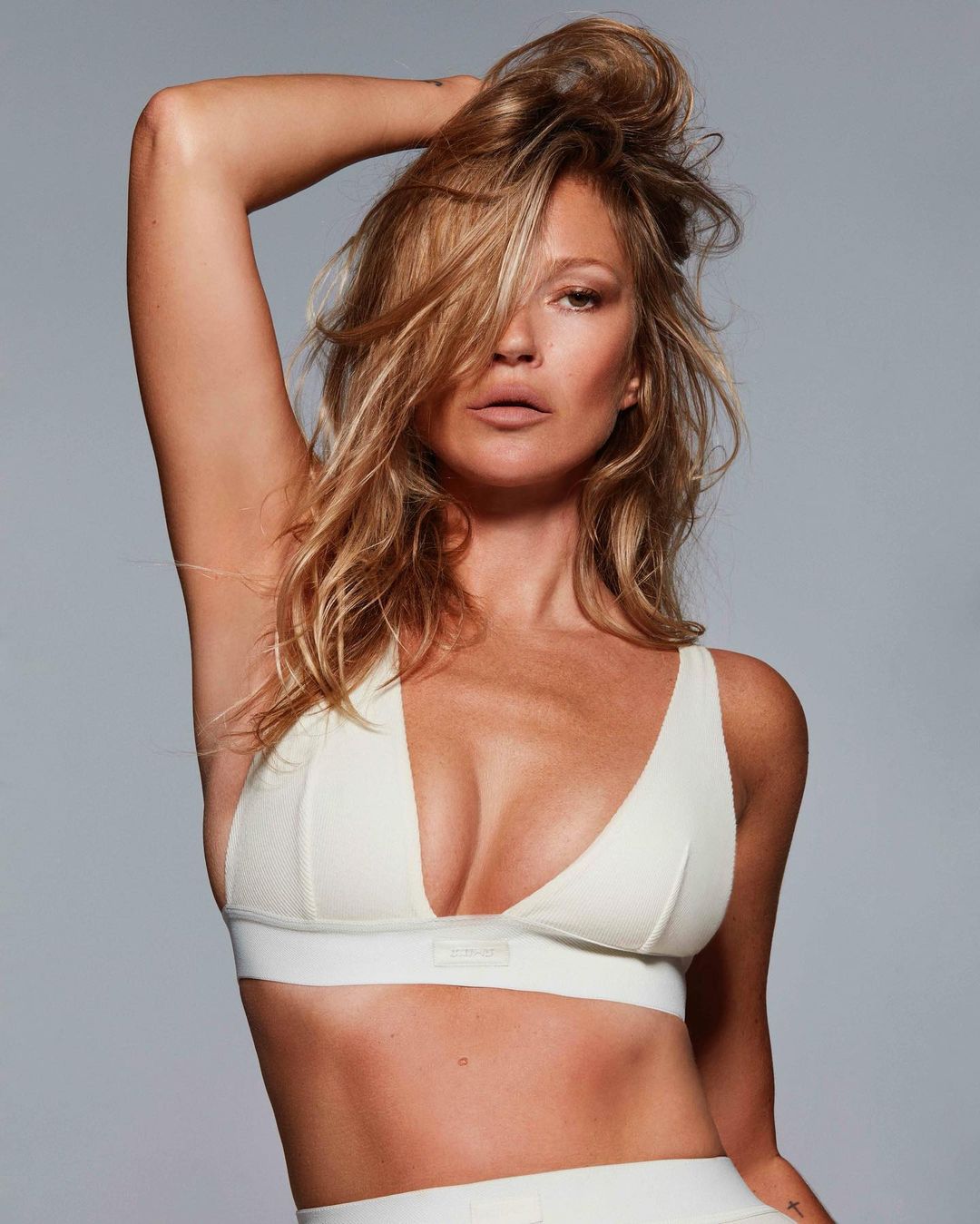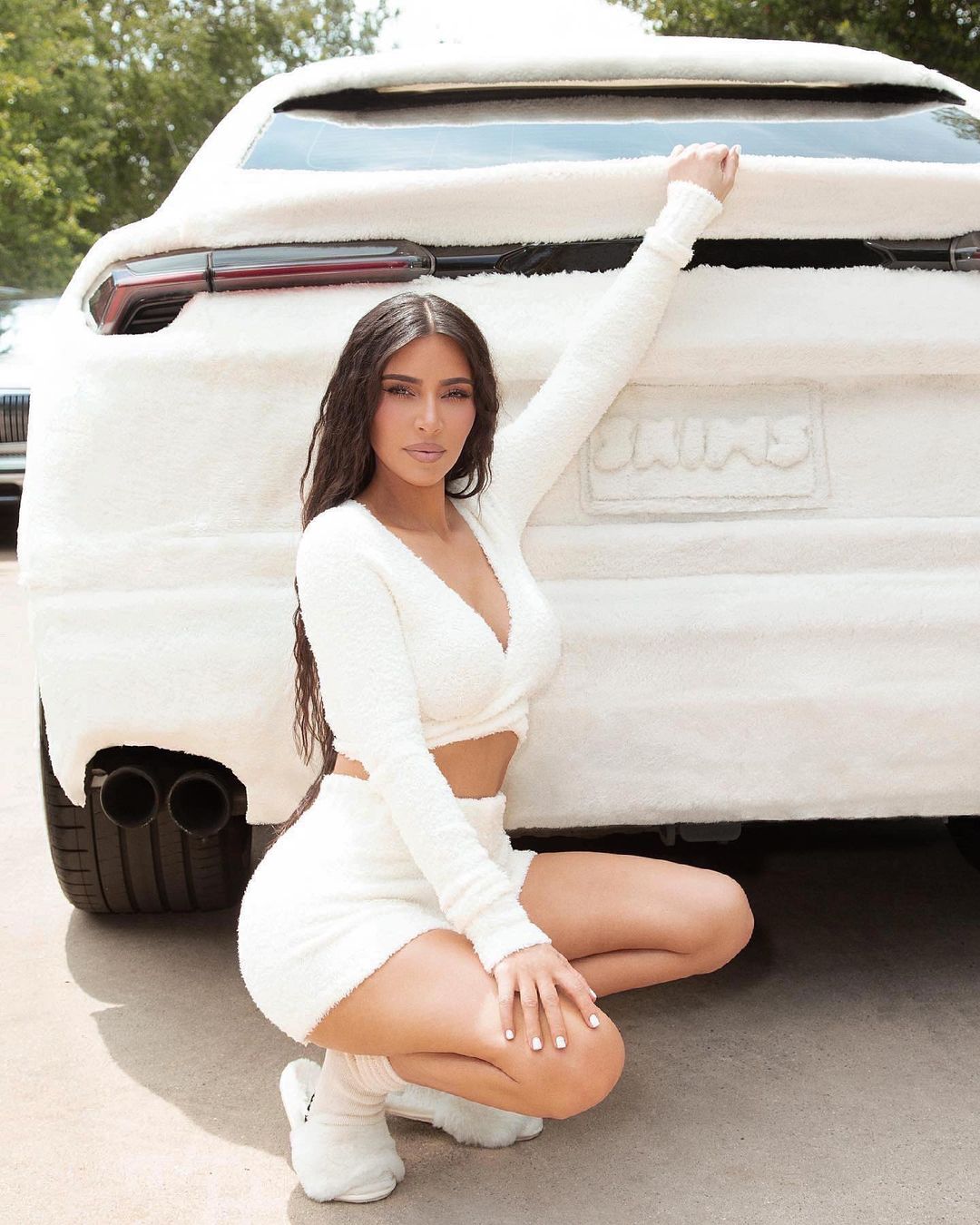 Photos courtesy of Skims' IG and Kim's IG.