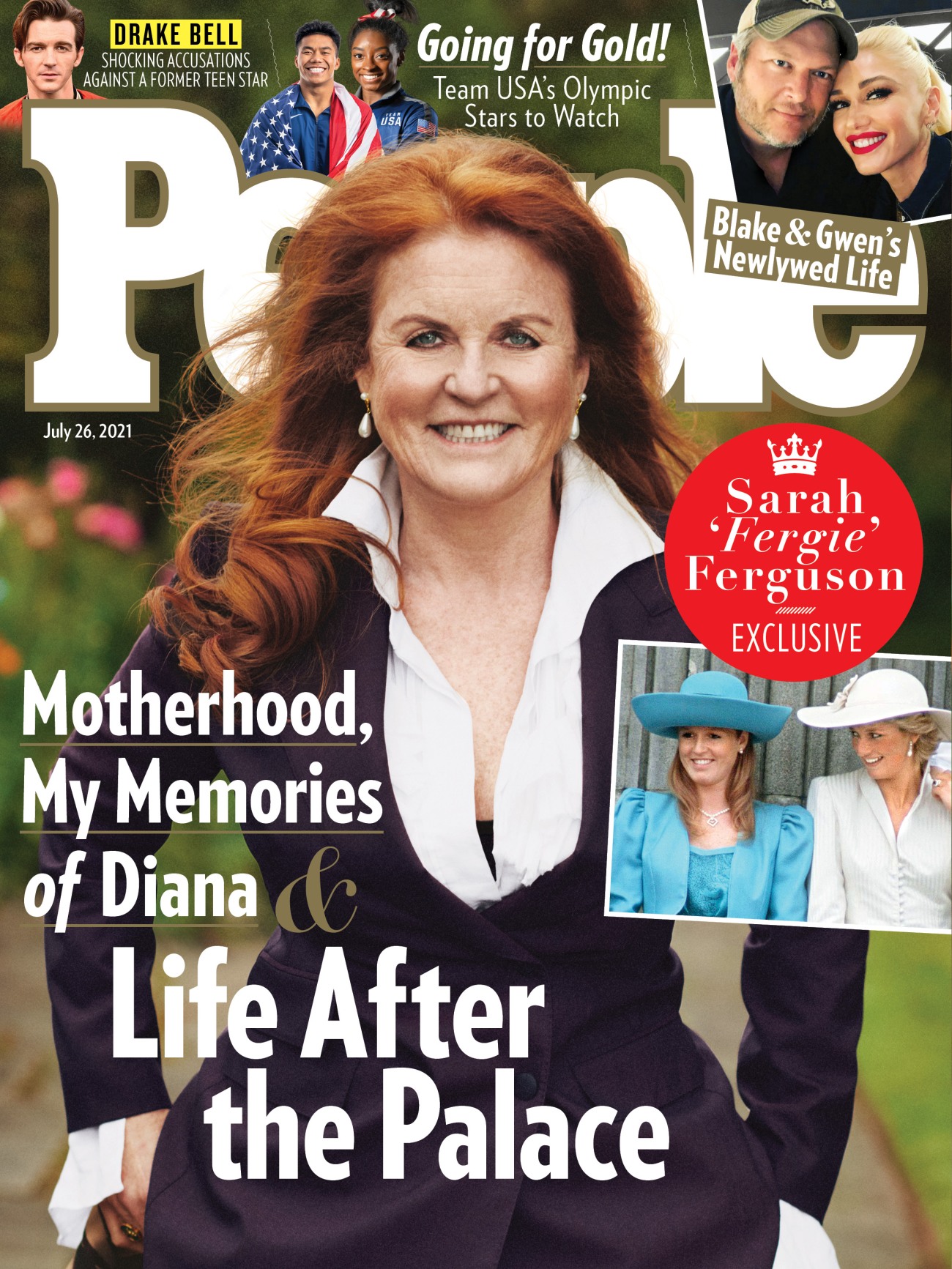 This surprises me – Sarah Ferguson, the Duchess of York, covers the latest issue of People Magazine. Decades before Prince Harry married an American actress, Fergie and Princess Diana were well-loved figures in America. Diana more than Fergie, but Americans and American media treated Fergie better than the people in her own country. But I also thought that the American media had kind of moved on from Fergie's dramas and messes. She's a catastrophe. But I think People Mag is trying to repackage her story as someone who has lived and learned, as opposed to someone who has been messy for decades and keeps getting chances to f–k up. Some highlights from this People cover story:
Fergie at 61: "It's like I've gotten out of my own way. I've really become Sarah. The Duchess is there. Good old Fergie's there too. But Sarah is authentically present."

Her debut novel, Her Heart for a Compass. It's a sweeping coming-of-age story due August 3 about one of her ancestors, Lady Margaret Montagu Douglas Scott. "In researching her, I found out more about my own DNA, and I found that resilience and courage and sense of hope and optimism. I am a full-blown Celtic redhead, and that comes with a great enthusiasm for life, great spontaneity, and also — you just fight on."

She yearns for calm: "When you have a sense of humor and you're a redhead, everyone takes you for a big hurricane. But sometimes, you don't always want to be the storm."

A mention of Jeffrey Epstein: In the past year, she found herself at the center of several storms: Like millions of people around the world, she lost a close friend to COVID-19 and experienced the isolation of the pandemic. She has also continued to weather the fallout from ex-husband Andrew's association with American financier and convicted sex offender Jeffrey Epstein, which led to Andrew's announcement in 2019 that he would be stepping back from royal duty. (He has denied any wrongdoing as well as any knowledge of Epstein's crimes.) Of Andrew, says the Duchess, "Whatever challenges he has, I will stand firm to the co-parenters that we are together . . . I believe that he's a kind, good man, and he's been a fabulous father to the girls."

Her authentic self. "I have to be aware that trying to be perfect is no longer necessary, and that actually being Sarah is just enough."
I was curious to see if People would get Fergie on the record about anything involving Epstein and Andrew, so I'm glad they at least broached the subject. You know? They could have just white-washed it, because I doubt the bulk of People's readership would have cared. For whatever record, though, Fergie was involved with Epstein too. While Epstein provided trafficked teenage girls for Andrew on a number of occasions, let's also be clear that Epstein was involved with both Andrew and Fergie financially. He even lent/gave money to Fergie. And not only that, Fergie has spent years trying to "help" Andrew rehabilitate his image, so much so that her friends have gone around smearing Andrew and Epstein's victims. F–k this woman.
Also, how many fresh starts and "new Fergies" does this woman get? I bet she's still severely in debt and I have no doubt that Beatrice and Eugenie and their husbands are being dragged into her financial messes constantly.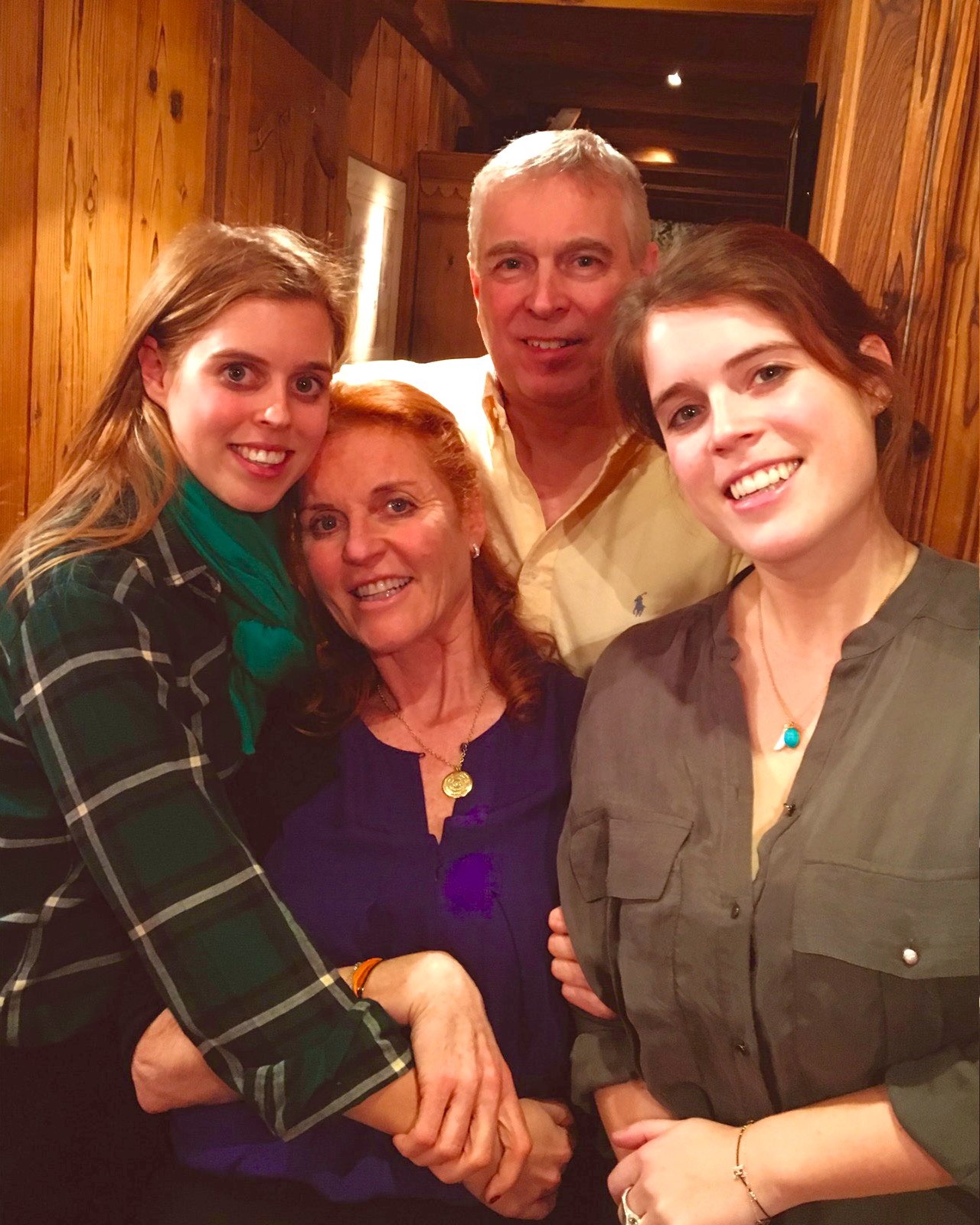 Cover courtesy of People, additional photos courtesy of Fergie's social media, Avalon Red.