In the end, it was Sir Richard Branson who got to ride his phallic vessel to Upper Sky and "win" the Billionaire Space Race. Once Jeff Bezos announced his intended takeoff date of July 20, Sir Richard Branson, who'd been working on Virgin Galactic, said they were doing everything in their power to rocket into orbit first. He'd hoped for something around the 4th of July weekend, which holds no significance for a Brit like him, but I am sure had some kind of "sticking it to the Americans" vibe to it. Those plans were dashed, and Jeffy B was once again the frontrunner for going really high to space. But Sir Dick pulled a proverbial rabbit out of his hat and last Sunday, he and five others launched themselves 62 miles above sea level. Stephen Colbert hosted the livestream of the flight. When Colbert asked Sir Dick about the experience, Branson admitted he was "nervous stiff." But that was about throwing up on film, not for the how his ostentatious show of wealth would be portrayed to a world still dying from COVID. Yahoo gives us more.
Richard Branson stopped by The Late Show With Stephen Colbert Tuesday to talk about all things space travel. This comes after he boarded Virgin Galactic's Unity rocket ship with five other people and became the first billionaire to reach the edge of space with a suborbital flight on Sunday. And it turns out that after nearly 17 years of working toward his dream of space travel, one of his biggest fears was something any of us — billionaire or not — can understand.

When Colbert, who hosted the livestream for Virgin Galactic's trip to space, asked about the potential of becoming nauseous, which can happen when people experience zero gravity for the first time, Branson was honest with his answer.

"I was nervous stiff," he said. "I mean, you got the world filming, and just imagine throwing up all over a spaceship."

Branson, whose Virgin Galactic company is selling tickets to space tourists, laughed about the admission while Colbert pointed out the obvious by adding, "Not the best advertisement for your product."
Branson received a "hero's welcome" in New York upon his return. I recognize the technological achievement this was and there are probably a whole host of engineers, designers, analysts, and others who deserve to be recognized for their work on these machines. But these rich guys traveling in them just had the time and money. Again, it wasn't space travel training, it was don't throw up on camera training. I have yet to hear a good reason for missions. "Making space accessible" doesn't work because "normal people" won't be able to afford them.
Elon Musk shamed people poking fun at Branson:
those who attack space
maybe don't realize that
space represents hope
for so many people

— Elon Musk (@elonmusk) July 13, 2021
I just watched Summer of Soul about the Harlem Cultural Festival, which I highly recommend. The festival took place during July 1969 and overlapped with the Moon Walk. The producers used interviews of those attending with their thoughts on the historic moon landing. They do a much better job of explaining why walking on the moon or flying to upper sky is only "hope" for those who have what they need on earth. I am not saying it is the billionaires' responsibility to solve our issues, although I'll hold them environmentally accountable for these flights. But Branson, Musk and Bezos can stop telling themselves they are our modern-day prophets. We aren't looking to them for hope because they've already proven that when they chips are down, they find ways to profit off us. So, if we want to make fun of puking rich guys shooting into the sky in a penis, admitting they were "nervous stiff," just let us have our fun.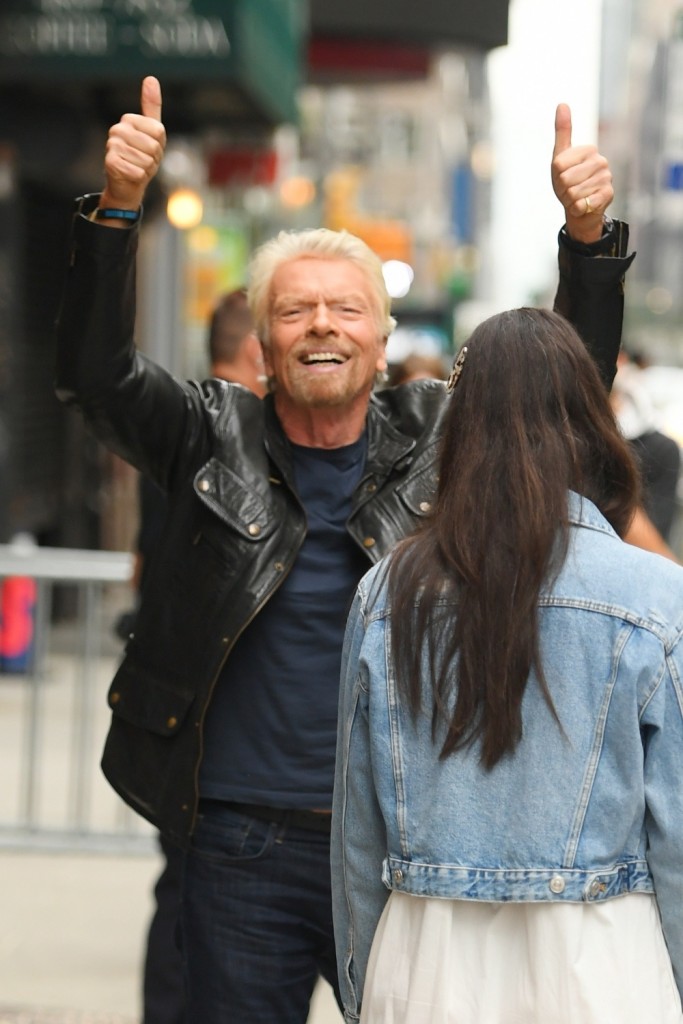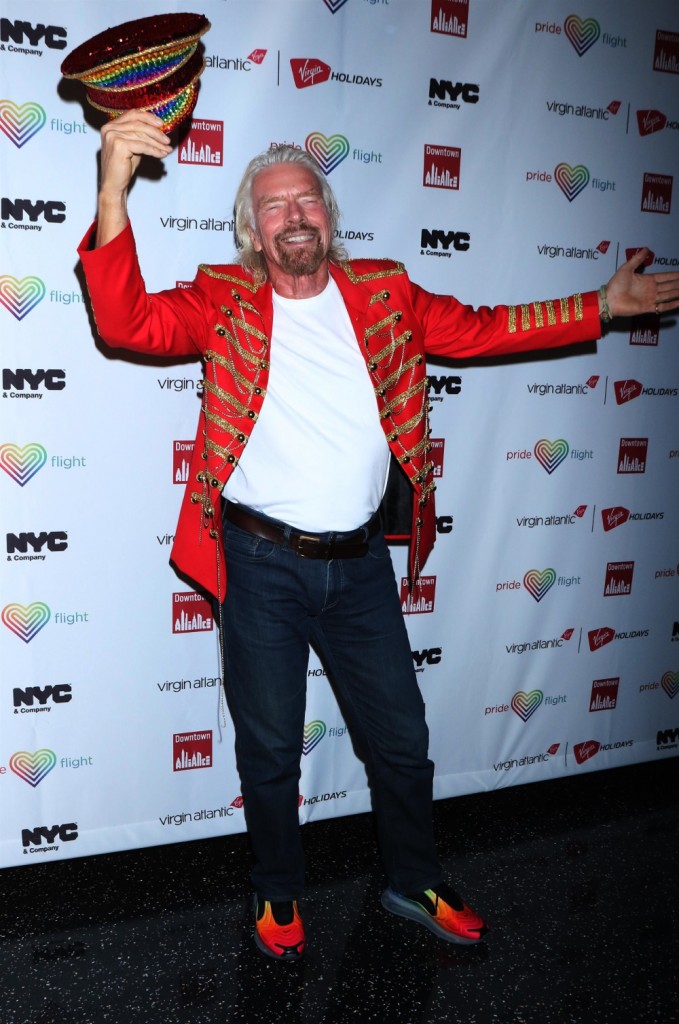 Photo credit: Instagram and Backgrid