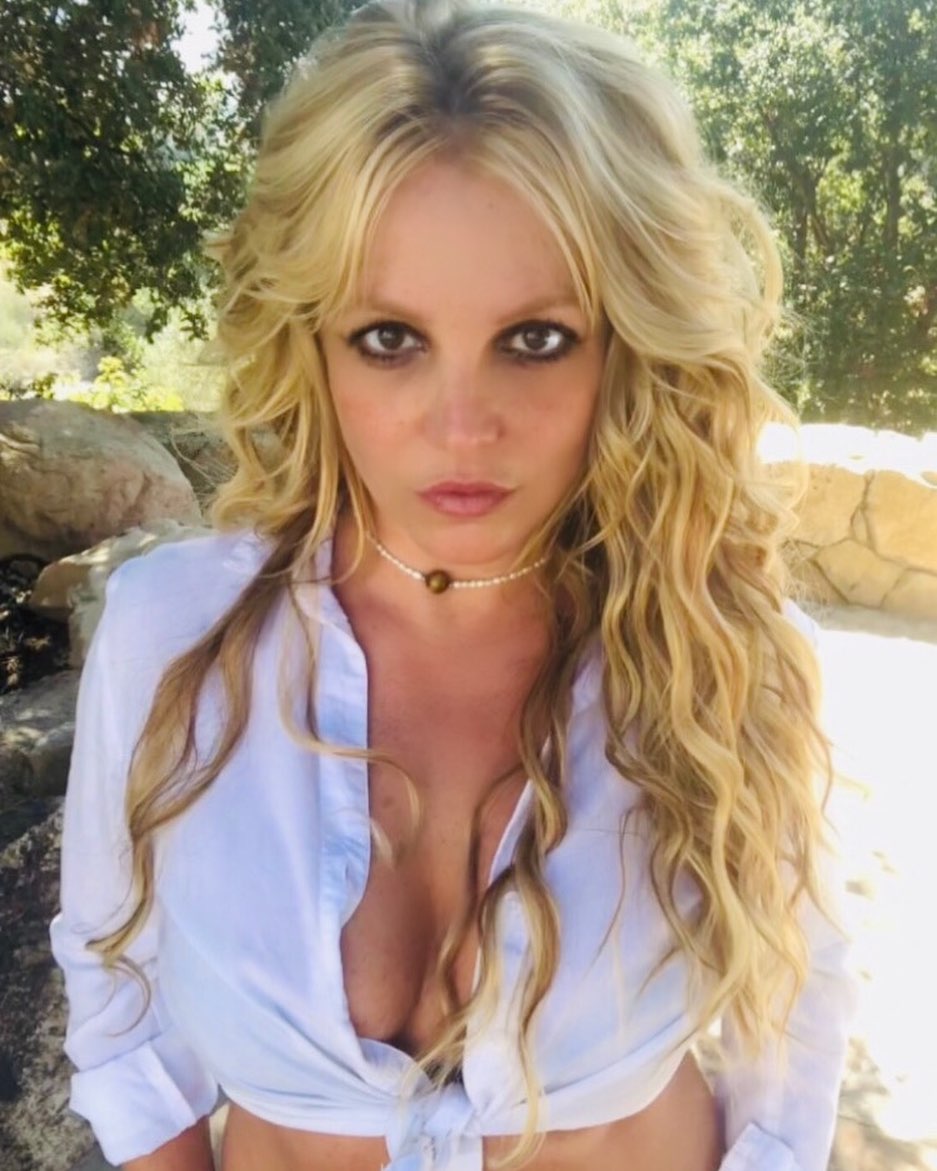 Britney Spears's 13 year conservatorship may finally be coming to an end. As we've heard, Britney's manager, co-conservator and court-appointed lawyer have all recently stepped down after her testimony in her case went public. A lot of people were surprised to hear how much Britney's life has been controlled under the conservatorship. In that initial testimony she also said that her existing lawyer did not inform her she had the right to petition the court to end it. Britney will be able to do that now, because she's been granted the right to hire her own lawyer. Britney spoke over the phone in an open hearing in court yesterday. She described how she's been abused by her father and has been scared of him since she was a child. She also said that she would like to press charges against him for conservatorship abuse. CNN did some bullet points that sum up the latest developments in Britney's case well.
New attorney: Spears has retained former federal prosecutor Mathew Rosengart, who attended the hearing Wednesday. The decision came after Spears told Judge Brenda Penny at a hearing last month that she wanted to hire her own attorney to advocate on her behalf, stating that she had been forced by her conservators to perform, take lithium and remain on birth control against her will.

Calls for justice: An emotional Spears said she would like to bring formal charges against her father Jamie over his role in the conservatorship. "I would like to charge my father with conservatorship abuse," said Spears, speaking to the court by phone, breaking down in tears at times. "I want to press charges against my father today," Spears said. "I want an investigation into my dad."

Heartbreaking testimony: At one point during the hearing, Spears said she felt that those in the conservatorship "were trying to kill me." "If this is not abuse, I don't know what is," the singer added. Spears called her conservatorship "f–king cruelty." Spears told the court she was not willing to be evaluated to remove her father from the conservatorship, saying she has "serious abandonment issues."

New attorney speaks: Spears' new lawyer called on her father Jamie to voluntarily step down as her conservator, saying it was "in the best interest" of his client. "Jamie Spears should be removed as conservator because it is in [the] best interest of the conservatee," Rosengart, a veteran entertainment litigator now representing the singer, said outside the courthouse today. "We will be moving promptly and aggressively for his removal. The question remains, why is he involved? He should step down voluntarily because that's what's in the best interest of the conservatee," he added.
I wonder if Britney's dad will just see the writing on the wall and step down as her lawyer is requesting. It's only going to get worse for him if he continues to use Britney's money to try to control and abuse her. The world knows what Britney has been going through under her father's control. Plus, as so many of you have pointed out, how is she only worth $60 million at this point? She has one of the most popular fragrance lines and she had a Vegas residency for four years! Hopefully Britney's sad case will set an example for others who are using conservatorships as a means of financial control, and hopefully she'll be free of it soon.
Who knows if Britney wrote this.