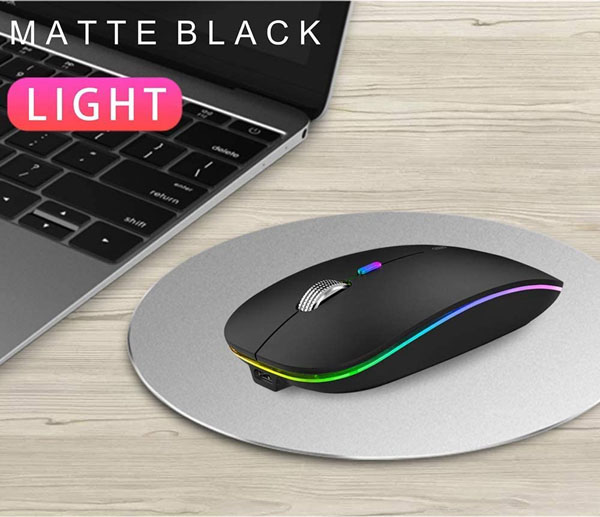 From CB: I got this bluetooth mouse and it works well and was easy to set up. However the USB connector didn't work and my laptop said it used too much power. The mouse still works fine through bluetooth. I also got this bear bell for when I go hiking. I go into the deep woods by myself and although I carry bear spray it's easier to avoid the bears by making a lot of noise. (Thanks to the commenter who mentioned a bear bell on one of these posts!) Although I only used it for an hour hike so far it wasn't annoying. I'm trying to buy practical things and not shop as much for skincare but it's hard. Let me know if you've bought anything you like from Amazon recently! Here are some more things Hecate and I are looking at.
BPA free reusable bags that keep produce fresher longer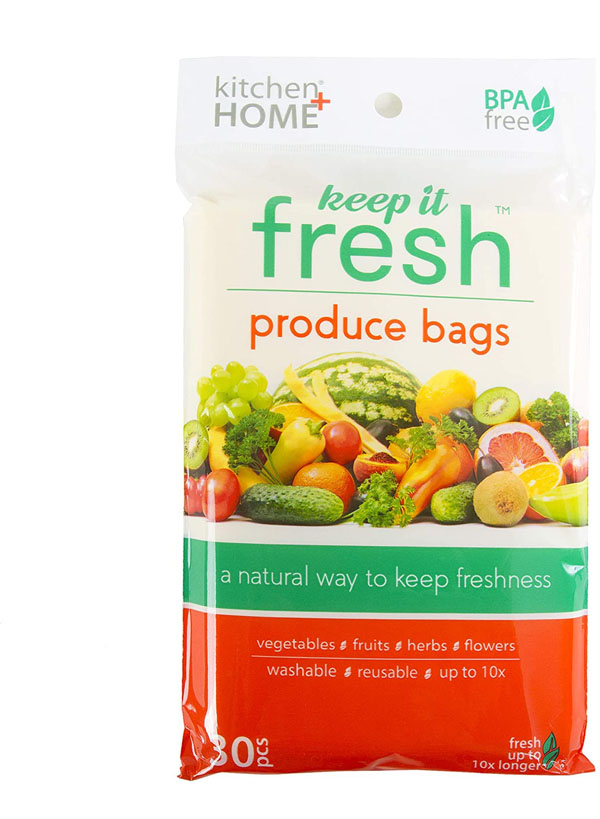 From CB: I often buy vegetables with good intentions, particularly zucchini and eggplant, and forget to use them. Plus I hate it when spinach and spring mix get wilty. (I do have these produce saver sheets and they work great, however I need to reorder them.) These reusable product bags can help keep vegetables fresher longer. You can get a pack of 30 bags for $9. They have 4.3 stars, over 2,200 ratings and an A on Fakespot. Reviewers say that the bags are large, that they really work and that they're astonished by how long their produce lasts. "We find that our fruits and vegetables stored in these bags tend to last longer and taste fresher when used. The bags are of a good size. We can fit 4 (four) large un-shucked ears of corn in a single bag. So, there's plenty of room for more traditional fridge-stuff. We've had good results storing lettuce, kale, squash, cauliflower, apples and more." "These really work! I make veggie/fruit shakes every day. My produce lasts much longer. Very impressed. I recently bought another set."
A wet/dry detangling brush for all hair types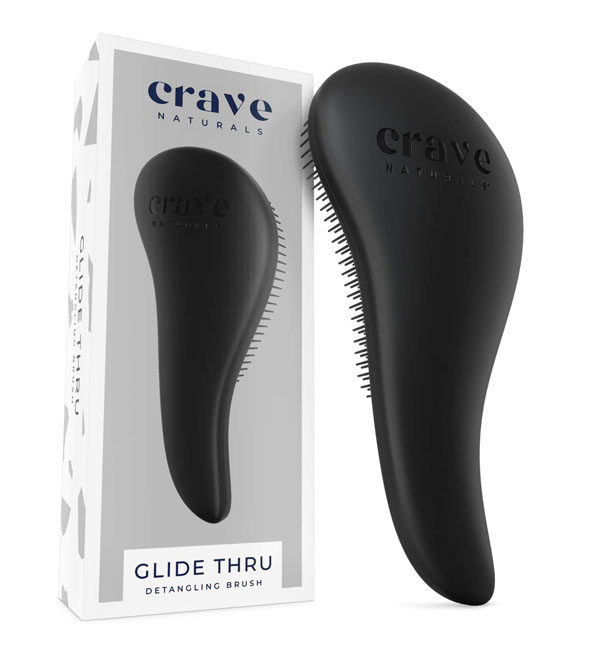 My mom sent me this detangling brush to feature. Crave Naturals detangling brush is under $12 and comes in six different colors. It can be used wet or dry on all hair types, including children's hair. This has over 43,000 ratings, 4.4 stars and a B on Fakespot. People swear by it to easily detangle hair and remove knots on even the most sensitive heads. Reviewers write "This brush detangles my 2C-3A curls within minutes… I don't know what makes this thing work but it's like magic. No tugging at all- just glides straight through." "This brush actually works! I have very thick kinky coily hair and this brush passes through my hair easily both wet and dry. I'd recommend this product to anyone looking for a good detangling brush."
A pretty set of 100% soy wax candles that would make a great gift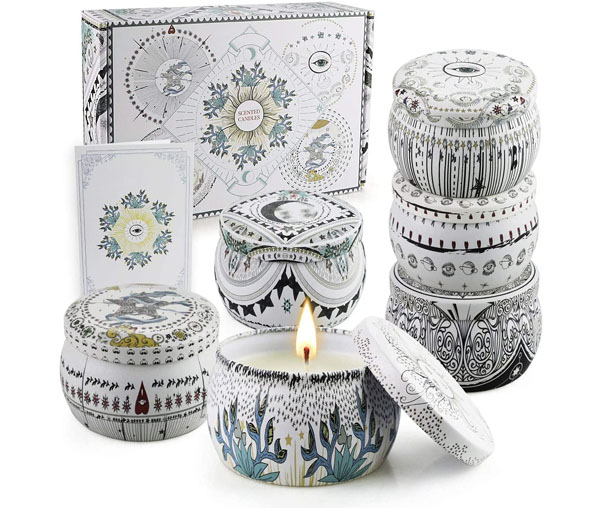 From CB: I looked through so many candle sets and most had bad Fakespot ratings. This listing is for gift sets of 100% soy candles, in sets of four to eight, which range from $19 to $26. These have almost 2,000 ratings, 4.5 stars and an A on Fakespot. They come in four different eye-catching styles, all of which would make lovely gifts. People say they smell nice and burn evenly without smoking. "I am totally in love with these candles! I was planning on giving them as a gift to a friend, but I ended up keeping them for myself because they smell so good. The candle tins themselves are gorgeous and worth the price I paid for the set." "These have a really expensive feeling, they feel heavy, and the packaging is beautiful. I gifted these to my cousin for her birthday but I might just purchase a set for myself too."
A stovetop popcorn popper for fresh movie style popcorn at home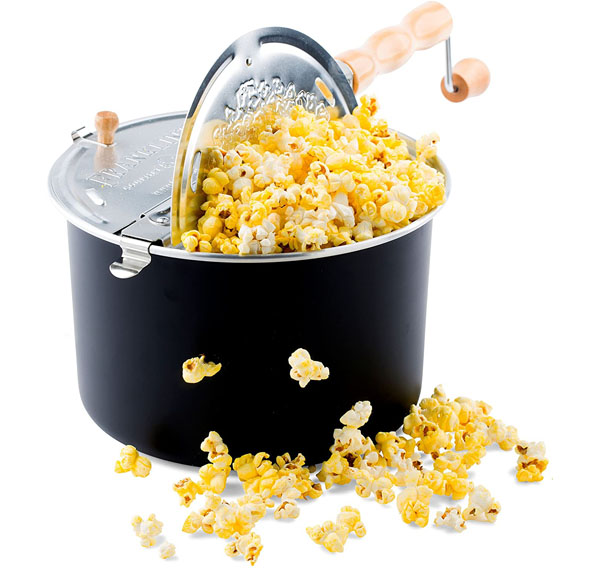 I love popcorn, particularly movie theater popcorn, but microwave popcorn can be hit or miss. I eat Orville Redenbacher's Movie Theater Butter but the mini bags are not as good as full size for some reason. Whirley Pop is a stovetop popcorn popper with a crank so you can keep the popcorn from burning. This is the original Whirley Pop which is pricey at $70, but I was reading the reviews for the less expensive version and I think that one is more suited for induction stoves. (Plus I read reviews for other brands and many had bad Fakespot ratings and/or were not as good.) This has 4.6 stars, almost 1,500 ratings and an A on Fakespot. People say that the popcorn they make in the Whirley Pop is so good that they threw away their microwave popcorn. "I did a lot of research regarding popcorn poppers. I have had 3 hot air poppers, 2 electric stir crazy poppers, and used a couple of electric skillets. None of them provided the quality of popcorn I was looking for. After reading hundreds of reviews on all sorts of popper options, I chose to go with this one. I couldn't be happier! It is AMAZING!" "This makes the best popcorn next to a movie theater. It blows microwave popcorn and the electric air popper out of the water."
An affordable jade gua sha and face roller set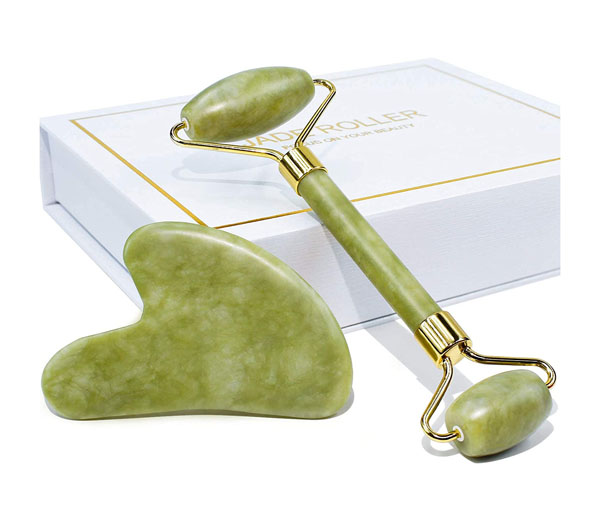 From Hecate: Muggs requested a gua set on our last Amazon post. The one we suggested prior was a four-piece set for about $25. I found this two-piece set for $15, although it's on sale currently for $10. It's a no frills set, but it does come in a nice box that includes a pretty jade roller and gua sha available in either light or dark green jade. This set is an Amazon best seller and got 4.5 stars from over 2,600 reviews. Fakespot gave it a B. One reviewer said it worked on more than their face, it helped their sinuses too, "Feels fantastic! Relieves sinus pressure." Another said they noticed results in less than a week, "Within 5 days you can already see a difference in my jawline from using the gua sha. It is relaxing and debloats my face after a long day." I know these work wonders for your complexion, but they also feel amazing. It feels like a mini spa moment whenever I use them.
After sun care that everyone agrees on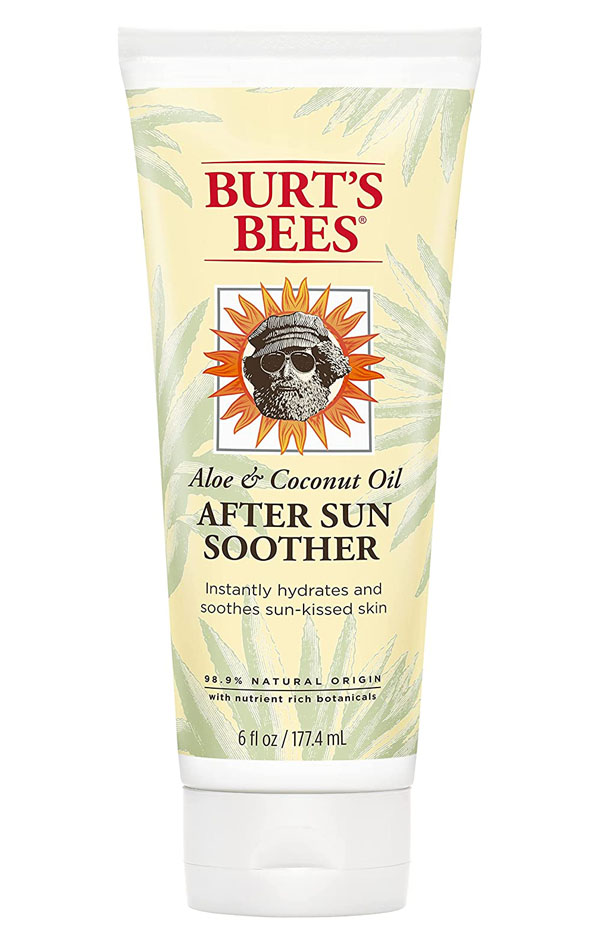 From Hecate: I saw this on Buzzfeed and after reading the reviews, I was sold. With summer comes sun damage. The best way to avoid it is preventative, of course, but sometimes it's not enough and for those times, I suggest this Burt Bees After Sun Soother. It's listed for around $11 for a six ounce bottle but it's currently selling for $8. The great thing about Burt Bee's products is they've been established long enough you can trust them by the name alone. If you need more than a name, though, this was not only recommended by Buzzfeed, it has 4.7 stars on Amazon from close to 5,000 reviews and Fakespot rated it an A. There are several first hand accounts of this working, but most simply say, it works, "I've had everything from slight burn to looks-like-a-lobster-feels-like-fire and this sun soother has eliminated the pain/itch and drastically reduced the eventual peel. " One customer said the bottle lasts a long time and serves as more than just after sun care, "I still have the same tube of cream that I bought five months ago, and I use it every day on my hands and face just as my regular moisturizer. It leaves my skin feeling moist but not heavy." There are also a few customer B & A photos that show results on the page.
A cooling harness so dogs can beat the heat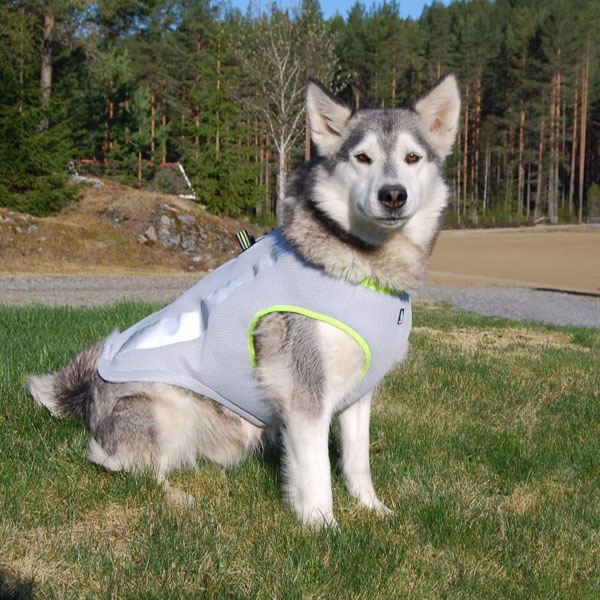 From Hecate: Is it obvious it's heating up in Southern California? All my products deal with cooling off – the gua sha goes in the freezer, the after sun soothes and now I'm looking out for Fido. I read about the cooling harness over the weekend and it's a great solution for those of us who have dogs that don't like water (some breeds don't. I know, it's weird). The vest is soaked in cold water but wrung out and placed on the dog. It keeps the dog cool and acts as UV protection for the dog. Some of these summer days can be brutal and I just watch my pups panting in a shady corner. I ice their water and give them frozen treats but it never feels like enough. This harness would give me a little more peace of mind that they were getting some relief. It comes sized from XS to XXL, from $33-$47 depending on size. The vest comes in light grey with either mint green or orange piping. It got 4.3 stars from almost 1,000 customers and Fakespot gave it an A. Reviewers said it kept working longer than they expected, "Every now and then I would check how warm/cool it was under the coat by putting my hand between fur and coat and was surprised how cool it felt, even when it was almost dry!" Customers also liked the additional features on the vest, "I chose this one because of the reflective fabric AND the D rings/harness for her leash as well as her car seat attachment. All the way around, better than expected, well worth every cent." A couple of customers worried when they opened it because the vest seems so heavy but they all said it wasn't an issue. Also, if it dries off during a particularly hot hike, you can rewet it with a water bottle.
Thanks for reading and commenting on our affiliate post! If you make any purchases through these links we get a small percentage and appreciate it!