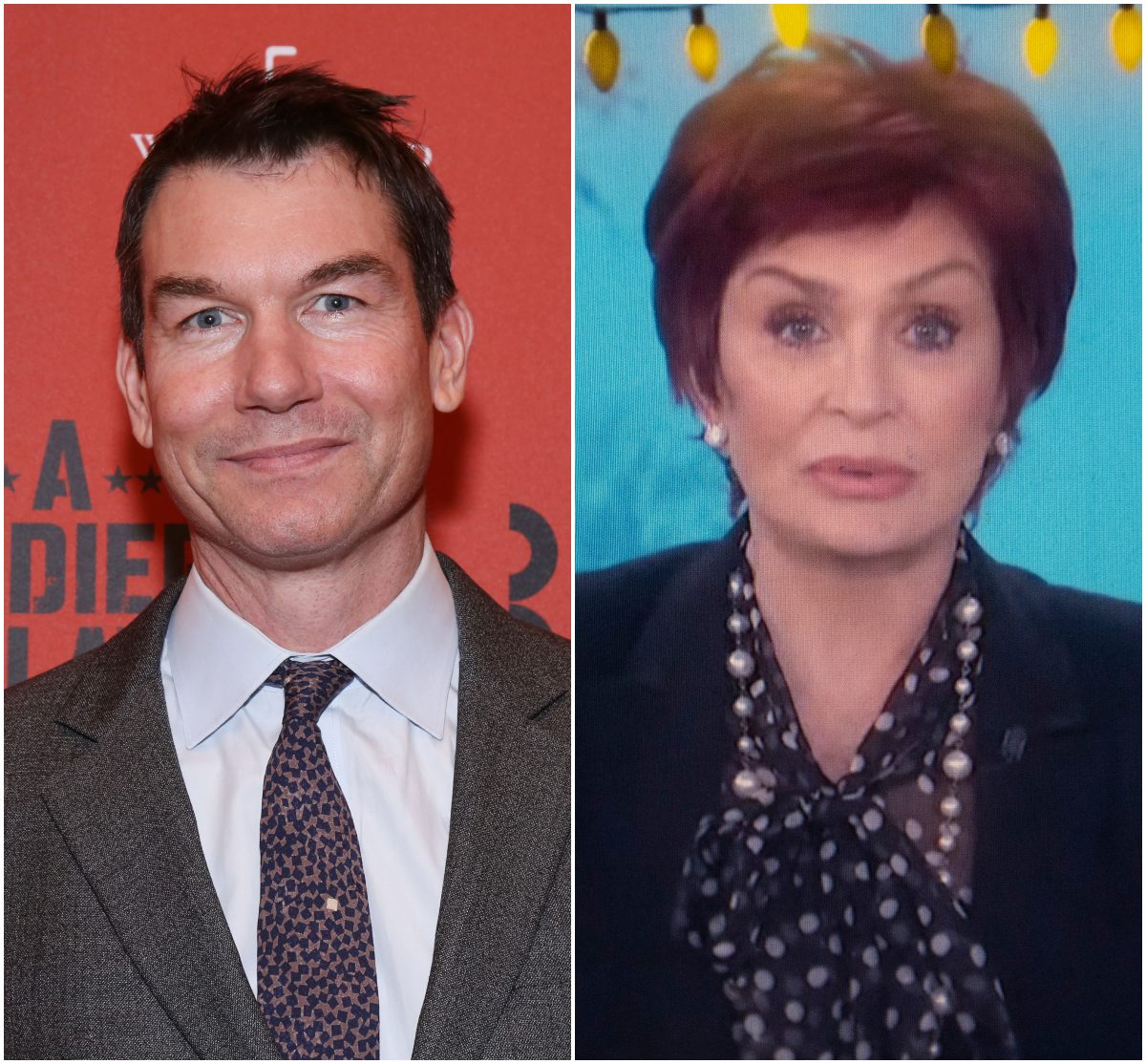 Every since Sharon Osbourne was booted off The Talk for her on-air Karenated meltdown, the show has been looking for a new host. The Talk is known for being a show with only women hosts, sort of like the low budget version of The View. But that is all about to change because CBS just announced that Jerry O'Connell will be taking Sharon's seat beginning in Season 12. In the meantime, Jerry will be co-hosting the show with the other ladies for the rest of the week. The announcement was met with mixed reactions. Some were excited that there would be a male voice and perspective on the show. However many felt that a cis het white men wouldn't bring much, um, flavor to the show. Below are a few more highlights from Huffington POst:
The "Jerry Maguire" and "Stand by Me" actor will replace Sharon Osbourne, who left the show in March following a heated on-air exchange with Underwood that drew accusations of racism.

O'Connell, 47, is slated to appear on the show for the remainder of this week, after which he'll take a break to film a new movie. He will join the show full time for Season 12, which is set to debut later this year.

"You ladies have been so welcoming to me," O'Connell said on Wednesday's episode, shortly after Underwood made the announcement. "I came here as a guest months ago, and just from the moment I walked in … you're just gracious, you're kind, you're fun … and it worked. And here we are. We're going to have a lot of fun."

Viewers, however, seemed divided on the news. Some, including Andy Cohen, praised the decision to add a male voice to the mix.

Executive producers Heather Gray and Kristin Matthews said in a statement that O'Connell would bring "a unique and entertaining perspective" as co-host.
Asian, Latinx and queer voices are missing from daytime television. This could have been an opportunity for CBS to find new talent. Jerry O'Connell is vanilla to me, but a lot of people like him and he seems like a decent guy. The Talk's viewership has gone down since Sharon left but I also think that is because people tuned for Sharon's drama and not necessarily for Sharon. Whatever the tone CBS is trying to strike with this hiring, I wish the ladies of The Talk luck because I actually like them and want to see their show do well.
My man @MrJerryOC !!!!! 👏🏼👏🏼👏🏼👏🏼👏🏼👏🏼👏🏼👏🏼👏🏼 https://t.co/tPdmvDCxgE

— Andy Cohen (@Andy) July 14, 2021
Congrats!! @MrJerryOC https://t.co/aqhHWNUQPS

— Garcelle Beauvais (@GarcelleB) July 14, 2021
— Kurn Huger Stan Account (@narrowhead13) July 14, 2021
Thank god a white man caught a break.

— Sean (@sk1win) July 14, 2021
Photos credit: Avalon.red