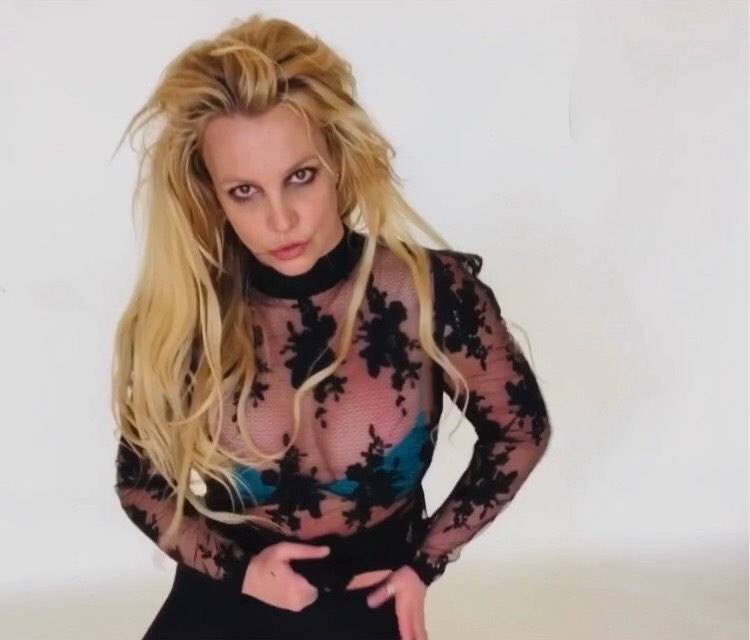 In the past couple of weeks, as Britney Spears had made progress in her conservatorship case, her mother and sister have issued statements of support. Lynn, Britney's mother, was somewhat vague and posted a Bible verse about light winning over darkness. Britney's sister, Jamie Lynn, posted an Instagram story video at the end of June. Jamie Lynn cried and said that she's only been supportive of Britney and wants her to be happy. You can see that video below. It really seemed like Britney was responding to her sister because she recently made two Instagram posts referencing people who weren't supportive but claimed to be. In her last one, posted Saturday, Britney even called out her sister for performing her songs. I'm including part of her captions below and you can click through on Britney's Instagram posts below for more.
There's nothing worse than when the people closest to you who never showed up for you post things in regard to your situation whatever it may be and speak righteously for support … there's nothing worse than that !!!! How dare the people you love the most say anything at all … did they even put a hand out to even lift me up at the TIME !!!??? How dare you make it public that NOW you CARE … did you put your hand out when I was drowning ???? Again … NO … so if you're reading this and you know who you are … and you actually have the nerve to say anything about my situation just to save face for yourself publicly !!!

For those of you who choose to criticize my dancing videos … look I'm not gonna be performing on any stages anytime soon with my dad handling what I wear, say, do, or think 🚫🙅🏼‍♀️ 🚫!!!! I've done that for the past 13 years … I'd much rather share videos YES from my living room instead of onstage in Vegas where some people were so far gone they couldn't even shake my hand and I ended up getting a contact high from weed all the time … which I didn't mind but it would have been nice to be able to go to the mother f-king spa 💆🏼‍♀️🤭🧖🏼‍♀️ !!!! And no I'm not gonna put on heavy makeup and try try try on stage again and not be able to do the real deal with remixes of my songs for years and begging to put my new music in my show for MY fans … so I quit !!!! I don't like that my sister showed up at an awards show and performed MY SONGS to remixes !!!!! My so-called support system hurt me deeply !!!! This conservatorship killed my dreams … so all I have is hope and hope is the only thing in this world that is very hard to kill
[From Britney Spears on Instagram]
In the end of that second caption she told people who didn't wish her well to go f'ck themselves, basically. Good for her. There was a social media company controlling Britney's Instagram up until recently, but Bessemer Trust, the co-conservator of her estate, stepped down last week. Britney was also allowed to hire her own attorney last week. So I believe she's the one posting to her Instagram finally. There's another post Britney before those with some spiritual stuff about the third eye. After she won in court she posted videos of herself riding a horse and cartwheeling.
As for her captions, I think she's saying that her sister and mom didn't go to bat for her. I don't blame Jamie Lynn for that particularly, because she was 17 when Britney was first put under a conservatorship by her dad. Jamie Lynn probably had no power or say and I would bet she was afraid of the press targeting her. Jamie Lynn also had a baby at that time, she was underage, and she saw how Britney lost custody of her boys. It's just a sad situation all around. Also people should stop criticizing Britney for dancing! I know that's not how social media works, but Britney loves dancing and I bet she misses that part of performing. She's a creative, artistic person and she spent her whole life making money for other people while being controlled by them. I hope she'll soon be able to do what she wants and go to the damn spa.
Jamie Lynn Spears addresses Britney's conservatorship testimony in newly shared Instagram stories:

"I think it's extremely clear since the day I was born I've only loved, adored, and supported my sister… I have nothing to gain or lose… This situation does not affect me" pic.twitter.com/Symqw4zPYw

— Pop Crave (@PopCrave) June 28, 2021
Jamie Lynn Spears may have been responding to her sister with this post. She first captioned it "May the peace of the Lord be with you, and your spirit✌🏻❤️" but she later changed it to just the peace and heart emojis. Comments are turned off on her most recent posts.