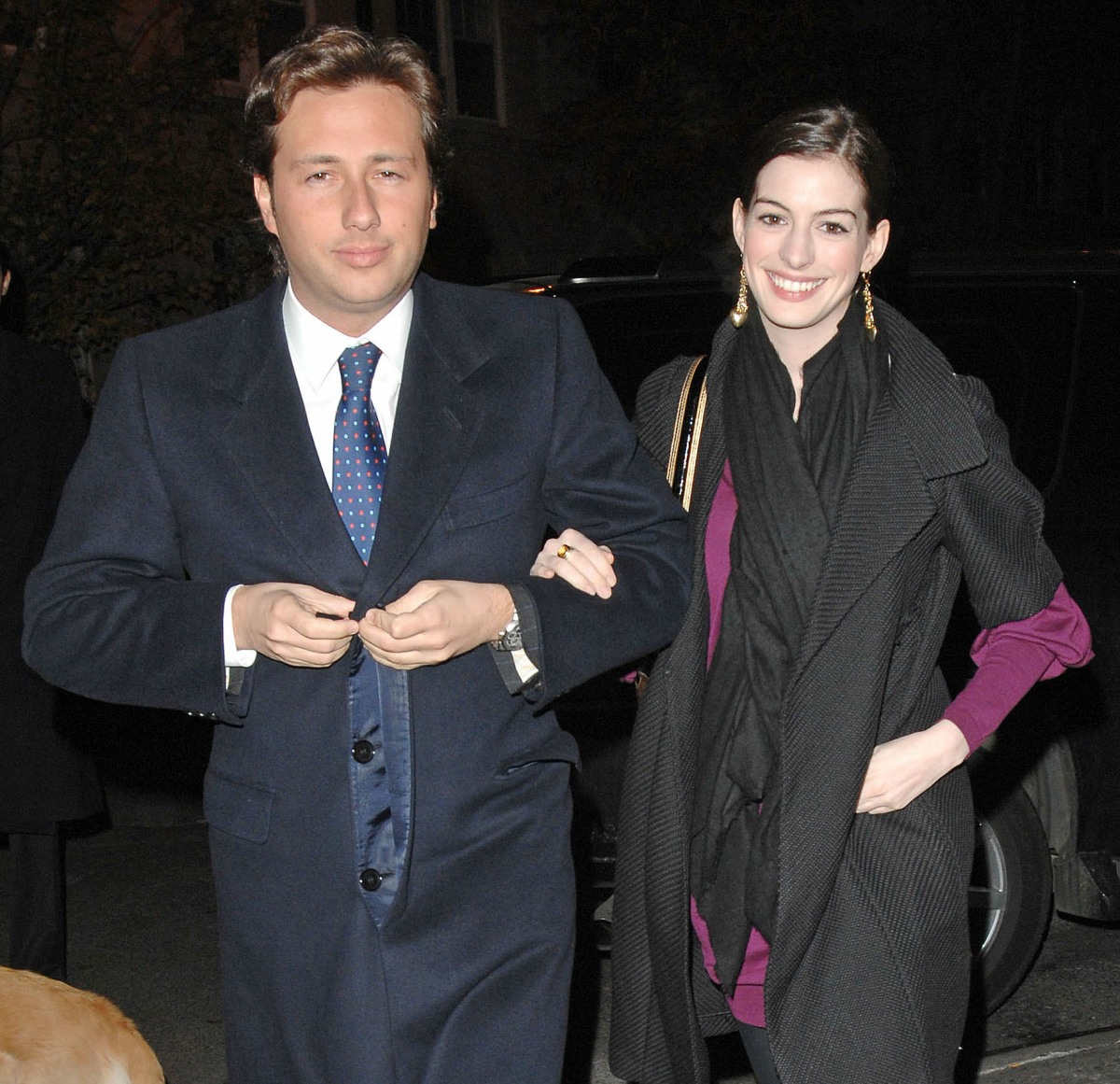 Generation TikTok doesn't know much about Anne Hathaway and Raffaello Follieri, but that was such a major scandal back in 2008. It's sometimes hard to believe that Anne's career survived. When Anne was 21 years old, she was introduced to Follieri by mutual friends. He was presented to her as a 25-year-old charming, rich, demonstrative businessman. Were there signs of what was really going on in the years they were together? I believe so, but who knows. By the spring and summer of 2008, Follieri's house of cards was falling – it turns out he was little more than a well-connected con man with a portfolio of fictitious business deals. He stole money from investors to party with Hathaway and embiggen himself. If you'd like to read a good account of what happened, Vanity Fair's piece at the time was one of the better ones. There was even some reporting that Anne helped the FBI in some way. What we do know is that Anne never faced any charges and she was able to move on with her life pretty easily.
Follieri ended up going to prison in America for almost four years, then he was deported to Italy and banned from ever returning to the US. It seems he's still hustling. He gave a lengthy interview to the Daily Mail about his new businesses, his plans and what he thinks of Anne.
Anne called him a god: For four years a besotted Anne Hathaway would tell just about anyone who listened that her charismatic boyfriend Raffaello Follieri was 'a god'. Not only was he, she gushed, 'sooooo good looking', but the dashing Italian property developer treated her much like her fictional character in The Princess Diaries, the film that launched her glittering career as a teenager. It was, he says, a 'fiery' relationship with passionate flare-ups, passionate make-ups, and many gifts including stunning sapphire and diamond earrings, an emerald and pearl Cartier necklace, and a topaz diamond cuff bracelet. Hathaway, in turn, gave him 'a cute' plastic sculptured green frog, the sort that in fairy tales turns into a handsome prince when kissed by a princess.

What he thinks of that relationship: 'I was 25 years old when we met [in 2004]. We had a lot of happy, happy times. I thought nothing was the limit for me,' says Follieri, today, in this exclusive interview. 'I remember one evening when Annie (his name for Hathaway) was filming in another country, I was in the apartment [on the 47th floor of the Olympic Tower with views of Central Park] looking out of this amazing window and feeling I could do anything I wanted.'

Being arrested for fraud in 2008: 'That night Annie phoned me from Los Angeles where she was doing Press [for the movie Get Smart],' he says. 'We were on the phone for ten minutes talking about when she might come home. If I remember, Annie's last words were "I love you for ever" and we ended the call. That was 2am on June 24, 2008. At 6am I was arrested. I never spoke to Annie again.'

He's still hurt: Follieri insists he harbours no bitterness towards Hathaway, but the hurt is writ on his face. Since his arrest, he has had zero communication from the woman he loved, not even a note of support as he 'broke into a thousand pieces' in jail. 'Never, never, never,' he says. 'I think she made a business decision. She decided saving her career was most important. I am not bitter. You can look in my eyes. I don't have anger but I've been hurt.'

He's married now: He is now happily married to Konstantina, a friend from New York who stood by him throughout his years in prison. They have homes in Milan and Athens, a four-year-old son, Pasquale, and are expecting a daughter any day. 'If there's one positive that has come out of this, it's understanding you need to have the right person next to you — someone you trust. I trusted the wrong people. Konstantina came to see me throughout the four years. My wife is a heart person. She really cares for me, not for what I have or what I can afford. If tomorrow I decided to go and live a simple life, she would be OK with it. But now I keep my business and private assets very separate. If I charter a jet for personal use, I pay for it myself. I live the life my private resources allow me to live. I charter boats. I love sailing — there is something magical about it. You want to condemn me for that?'

Anne never talked to him in jail: 'Like some sort of animal I was left in under 10 degrees in the cold with one T-shirt and one pair of plastic pants,' he says. 'I stopped eating, probably for eight days. It was a dark time. If she [Hathaway] had wanted to contact me, she knew how to reach me through my family and my friends.' She didn't. 'We'd been fighting a lot, as lots of couples do, but we were still in a relationship. I was broken in a thousand pieces.
So, I actually reread part of the 2008 Vanity Fair story, and their sources said at the time that Anne had halfway broken up with him just days before his arrest. His arrest didn't come out of the blue, remember that? The walls had been closing in on him for weeks. People were putting the pieces together about his cons. The FBI was clearly going to arrest him, it was just a matter of when. And that's when Anne dumped him. And yes, she did it to save herself, to save her career and reputation. She never looked back! What was she supposed to do, stick by her con man boyfriend? No.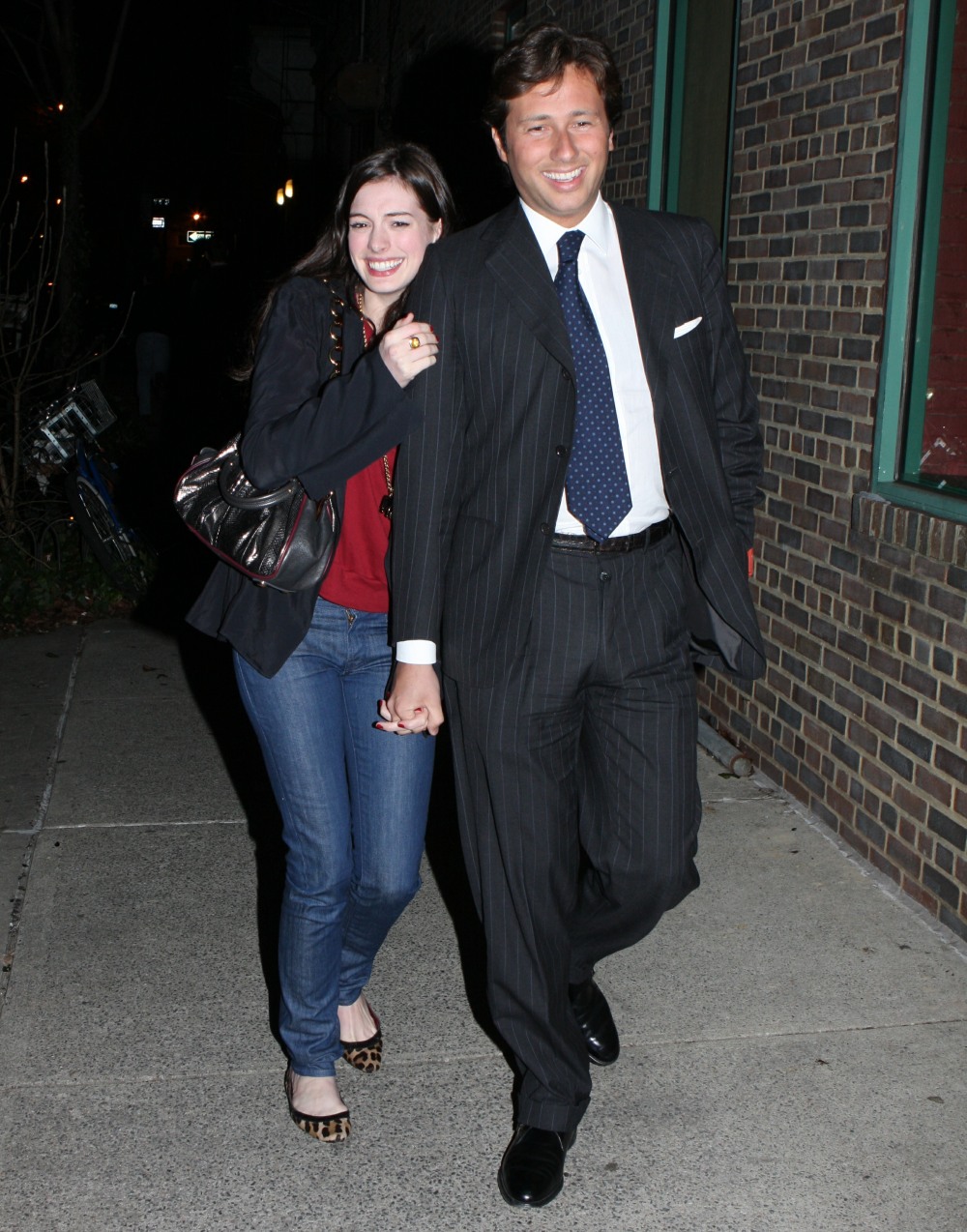 Photos courtesy of Avalon Red.