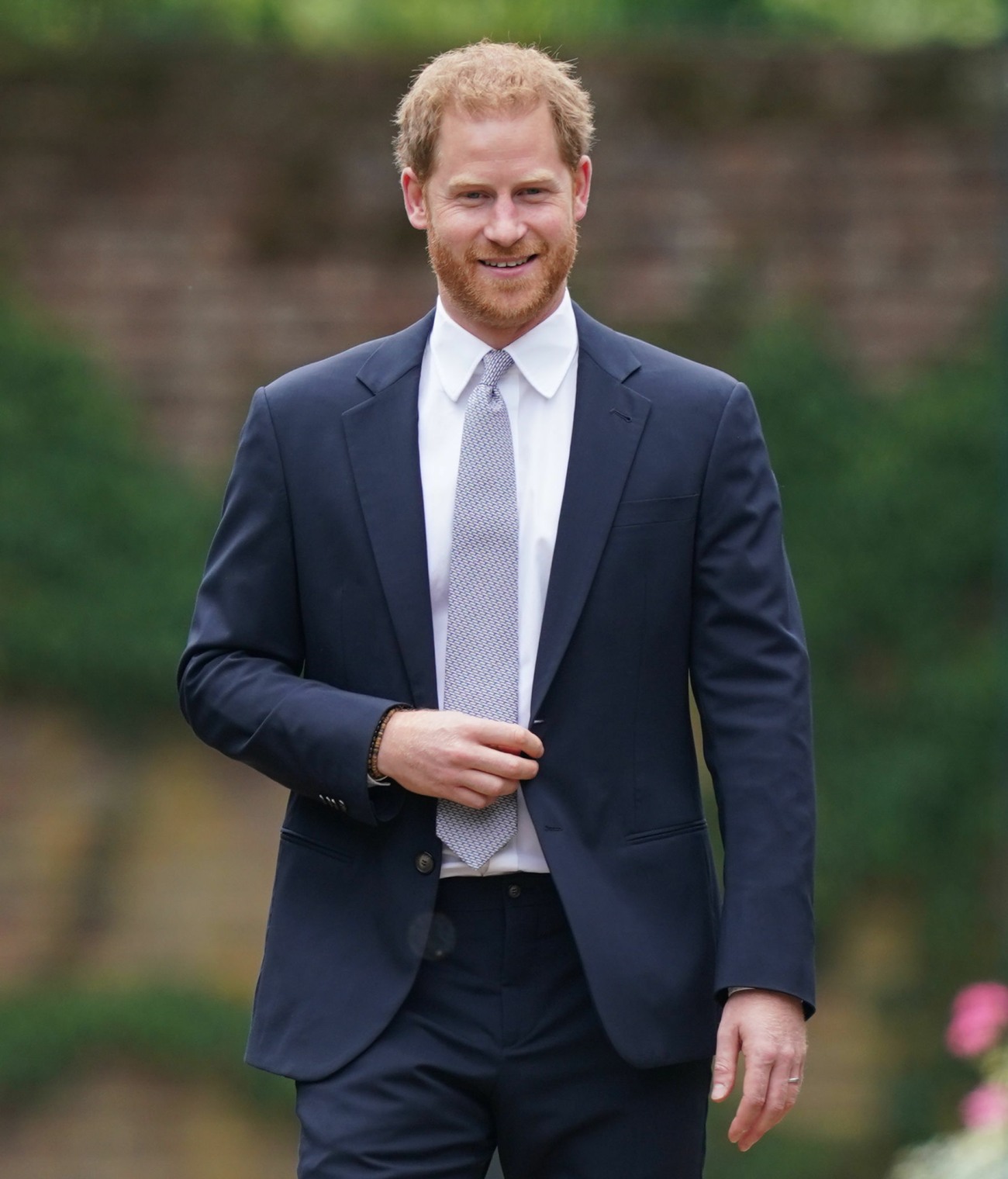 To think, we were probably going to have a quiet summer in royal gossip before this. Harry had come and gone from London for the fakakta statue unveiling, there was nothing really to threaten or bribe him with, no punishment to hold over his head. A long, sultry summer full of not much news from the Sussexes. The proverbial spotlight might have actually been on the Cambridges and their separate lives. And then this! Apparently, Prince Harry has been writing a memoir. He's gotten help from a ghostwriter, and the book is nearly completed. It will be out next year??
Prince Harry is writing a memoir about his life, covering topics including his childhood, military service, and his marriage to Meghan Markle, Vanity Fair can confirm. Set for late 2022, the memoir will be released by Random House in the U.K. and Penguin Random House imprint Transworld in the U.K.

In a statement, Harry explained his motivations for putting his story to paper. "I'm writing this not as the prince I was born but as the man I have become," he said. "I've worn many hats over the years, both literally and figuratively, and my hope is that in telling my story—the highs and lows, the mistakes, the lessons learned—I can help show that no matter where we come from, we have more in common than we think. I'm deeply grateful for the opportunity to share what I've learned over the course of my life so far and excited for people to read a firsthand account of my life that's accurate and wholly truthful."
Page Six was one of the first outlets to confirm that a memoir was being written. Their version of events is that Harry had written a chunk of it before selling it to Penguin Random House, and that he's been working with ghostwriter J.R. Moehringer, who previously helped out Andre Agassi and Phil Knight on their memoirs. Page Six says that the manuscript was due at the publishers in August, but it got pushed back to October because of the "swirl of drama" around Harry and Meghan.
If Harry turns this into Penguin Random House in October – a deadline he will likely meet – and then they spend a few months editing it and doing rewrites, etc, it seems to me like they could easily get this out in spring 2022. I hope they realize that it's important for them to publish it as early as possible, because Dusty Saltine Island is going to have a months-long tantrum about it and Harry's family is preparing the all-out smear campaign against him. We saw what they did before the Oprah interview and how hard and how clown-ass they went. It will be a million times worse when it's a book written by the charming ginger prince. God, just imagine the absolute clownery we're about to see in the next year.
It's also pretty funny to me that all eyes were on Meghan and whether she would write a memoir, and every day, Harry was in his Montecito office, typing away and looking through his old journals and diaries. LMAO.
A preview of coming attractions.
Me: Surely Prince Harry can't stoop any lower?
Revealed: Prince Harry writing bombshell autobiography to lift the lid on the Royal Family.
STRIP HIM OF HIS TITLES NOW.

— Dan Wootton (@danwootton) July 19, 2021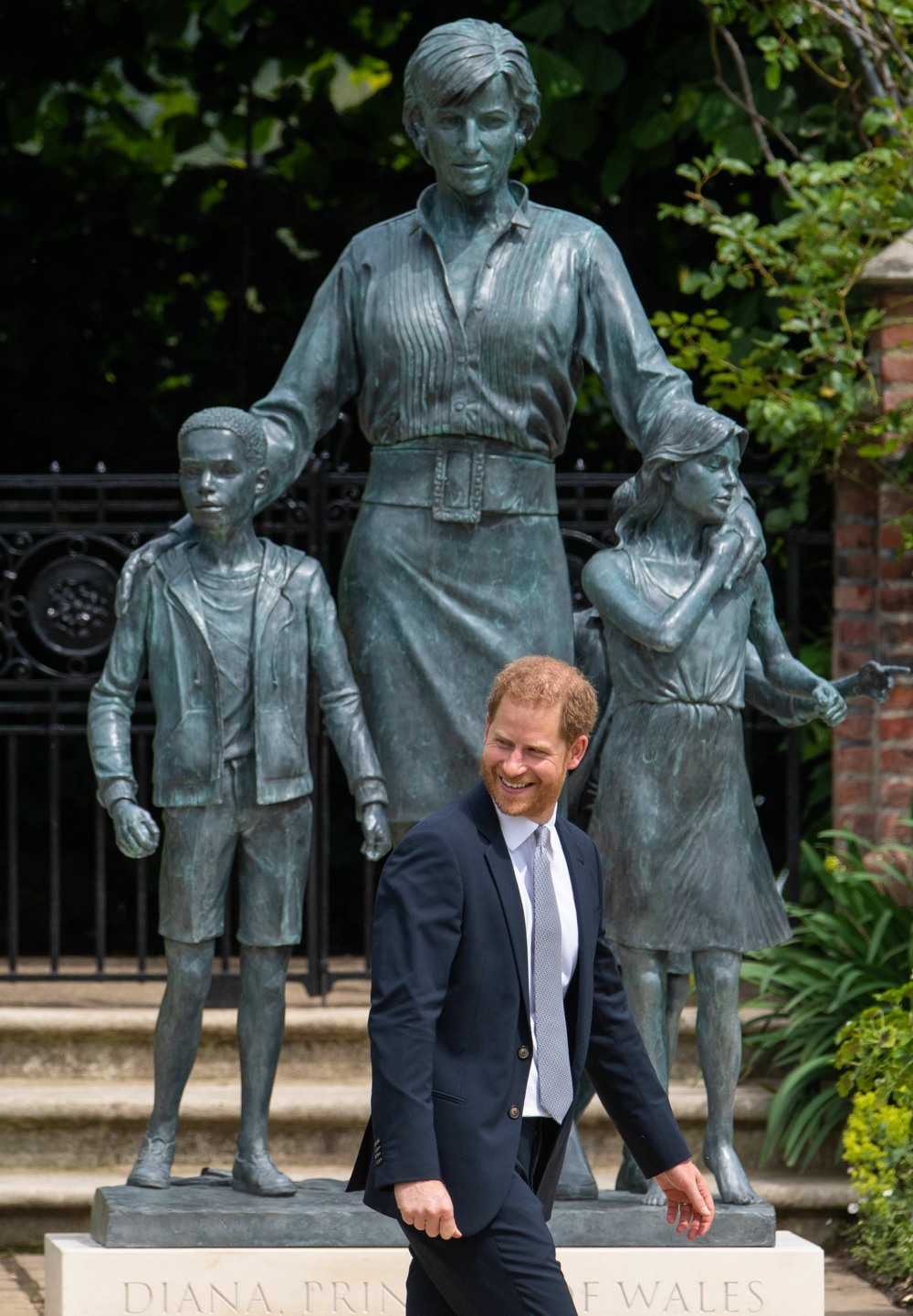 Photos courtesy of Avalon Red, Backgrid.