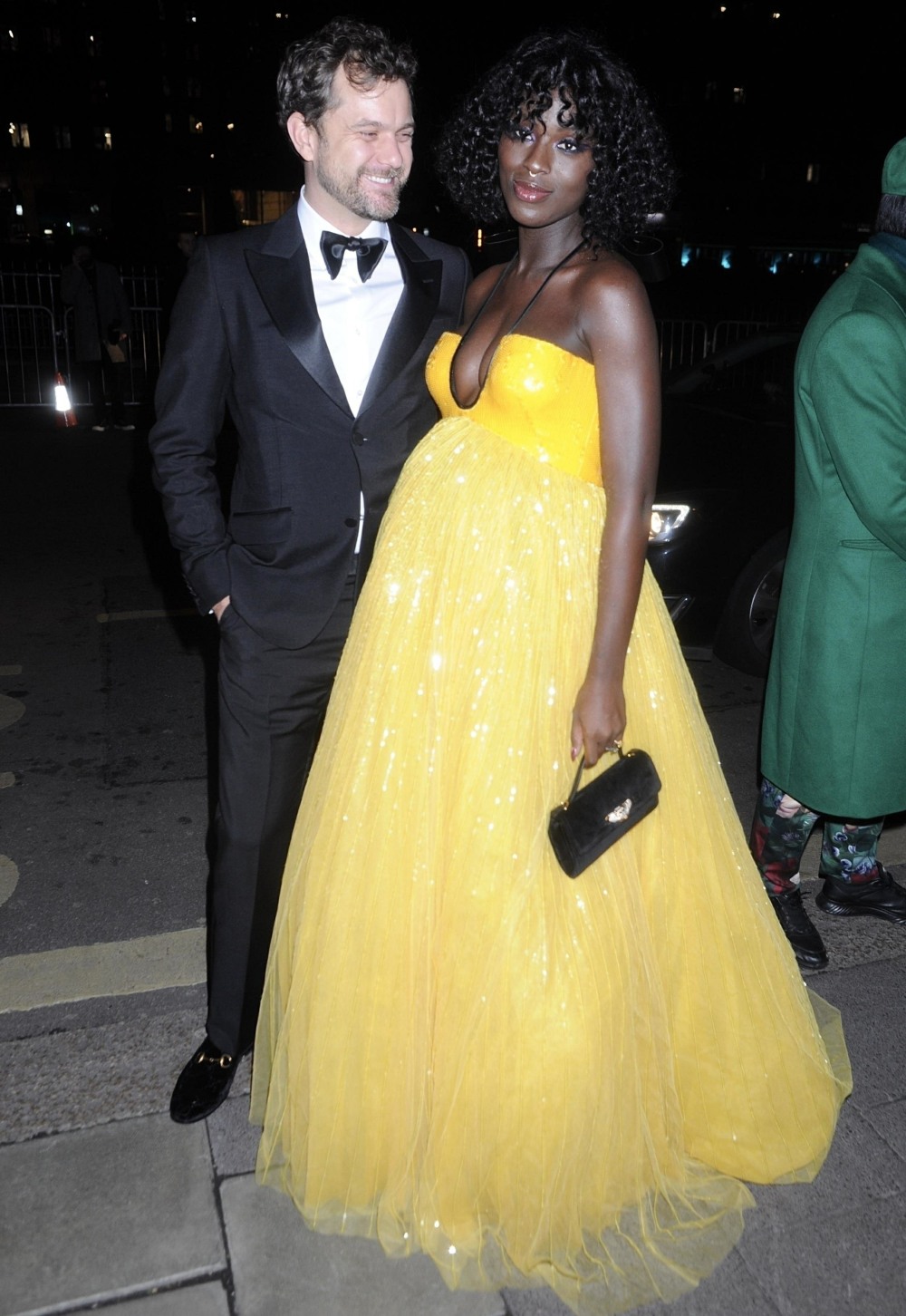 I always thought Diane Kruger and Joshua Jackson were such a hot couple. They were together for years and they never married. Then Diane cheated on him and their years-long relationship crashed and burned soon after. Joshua did what most well-adjusted guys would do when they find themselves single after being in a years-long relationship: he dated, he had fun, he hung out with friends, he met women in bars and he eventually fell into another relationship, this time with Jodie Turner-Smith. They fell for each other hard and fast. They got married and he knocked her up. Now Joshua is telling the story of how Jodie proposed to him:
Jimmy Fallon asked him when he knew that he was destined to marry Jodie, Joshua says: "I knew the moment she asked me…She asked me, yeah, on New Year's Eve. We were in Nicaragua. It was very beautiful, incredibly romantic. We were walking down the beach, and she asked me to marry her. There was like a preamble. There was a lead-up to it. I did not know [about it beforehand], but she was quite adamant, and she was right. This is the best choice I ever made." Aw.
I love him. I love that Jodie proposed to him and he was like "sure, that's a great idea!" He seems exceptionally easy-going, right? With Diane, we always knew that she was the anti-marriage one, and I always thought that Joshua kind of wanted to be somebody's husband. Now he is. [insert a dozen heart emojis]
Photos courtesy of Getty, Backgrid and Avalon Red.