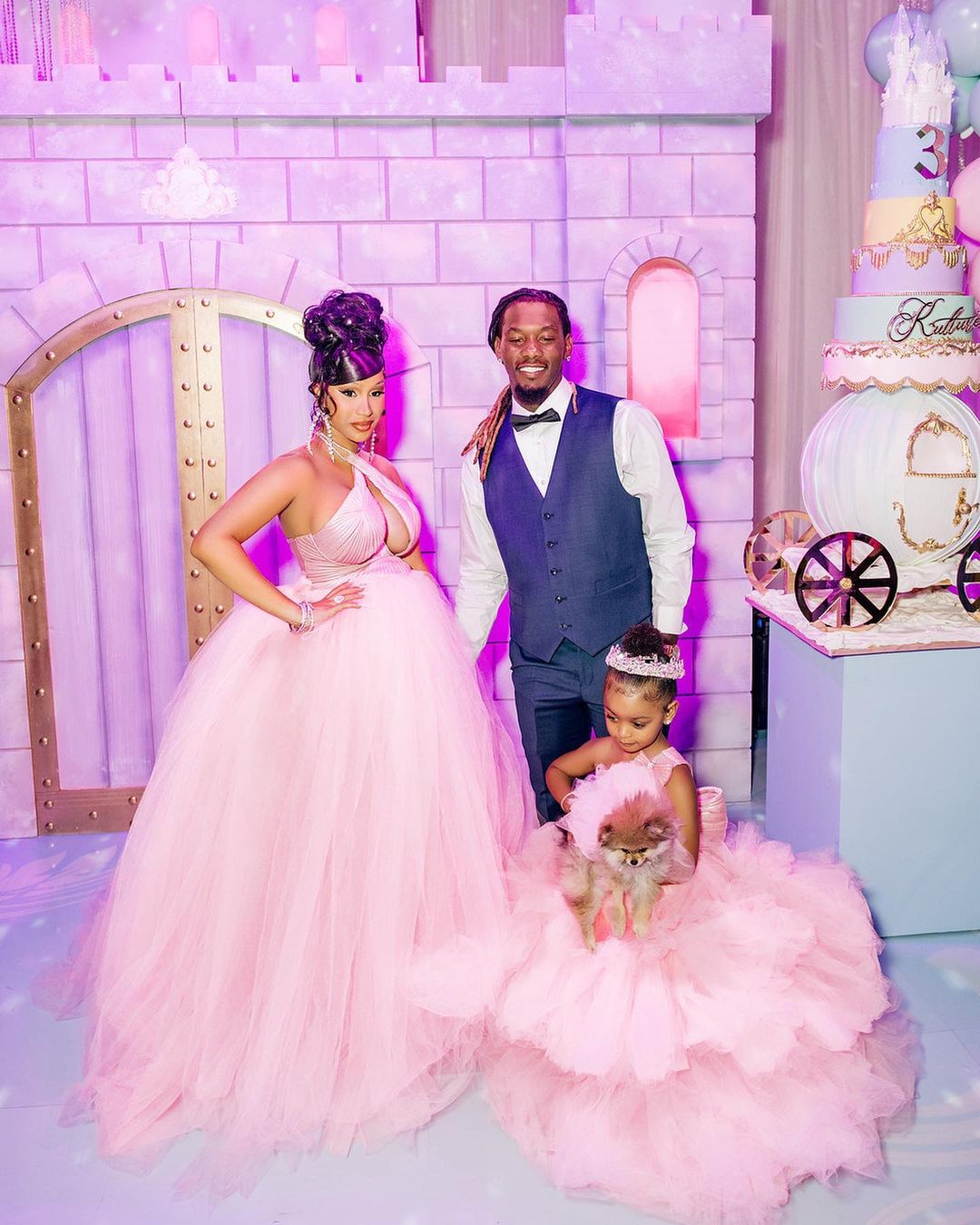 Cardi B recently threw a huge, excessive princess-themed birthday party for her daughter Kulture. To be fair, it seemed like Offset was involved in the planning, and he was right there celebrating his little princess too. Kulture is three years old now and just about to become a big sister. We don't know when Cardi's second child is due, but it will probably be in the next few months. And Cardi says that after the princess party, she's not having a baby shower for her second pregnancy:
During a surprise interview with live radio app Stationhead Tuesday,Cardi B, 28, explained why she's not having a baby shower for her second child with her husband Offset.

"I'm not having a baby shower. That's why I did Kulture's birthday really, really big," she said. "I just get overwhelmed when I do these big birthdays and I just feel like the baby shower with Kulture's birthday is just too close. Just to see the same people over again, and it's like, not doing it."

Cardi and the Migos member, 29, share daughter Kulture, 3, and recently celebrated her July 10 birthday with a lavish fairytale-themed party. The big bash included an outdoor petting zoo, a balloon tunnel, Disney princesses, a towering birthday cake, a ball pit, bowling lanes and more. Mom and daughter matched in pink princess gowns, while Offset sported a black and white three-piece suit without a jacket. The family arrived in a Cinderella-inspired horse-drawn carriage, and the birthday girl entered her celebration on a pony.

Also during her appearance on the Stationhead show, the "WAP" rapper revealed how she told her husband that she was expecting. After she began showing pregnancy symptoms two weeks before the Grammys — Cardi said she noticed her "mouth started to get watery" and she was experiencing headaches and carsickness — she simply told her husband, "I think I'm pregnant, bro!"
"Just to see the same people over again" cracked me up. She's like "I just saw them at my daughter's birthday, I don't need to see 'em again for six months." I would imagine that Cardi was trying to give Kulture a really special day because Cardi is perhaps nervous about how Kulture will react to having a little brother or sister. As for not having the baby shower… I mean, it's her call, and she can afford to buy all of the baby gear she would have gotten at a baby shower anyway. Ideally, someone should host the baby shower for her so she doesn't have to plan her own shower anyway. But she's probably told friends and family she doesn't want one. And that goes along with baby-shower etiquette too – most people don't believe in having big showers or any showers for the second/third/fourth babies.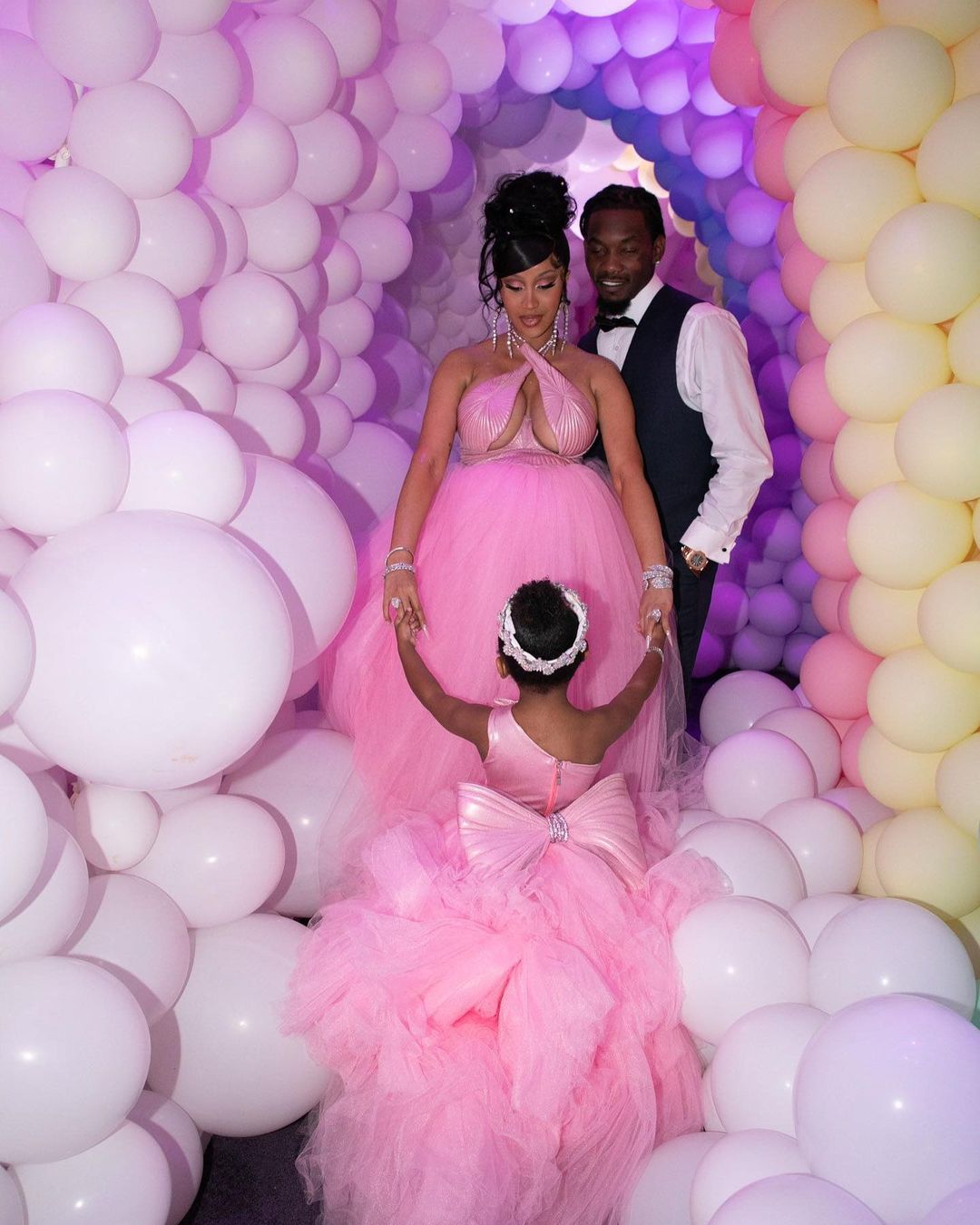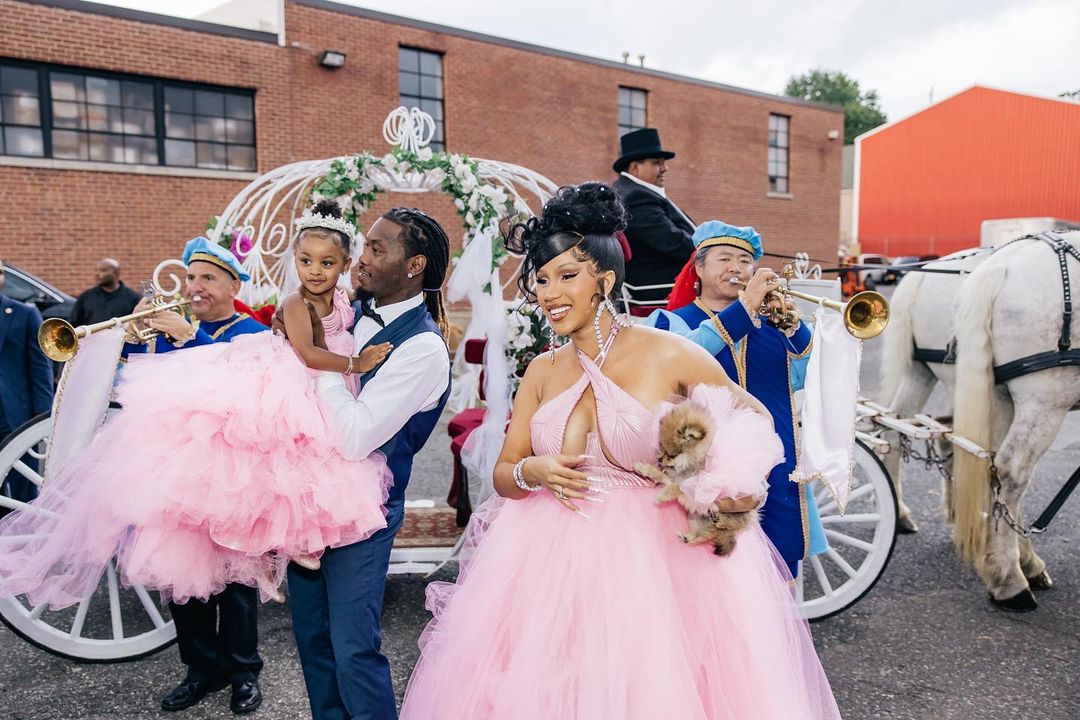 Photos courtesy of Backgrid, Cardi's IG.