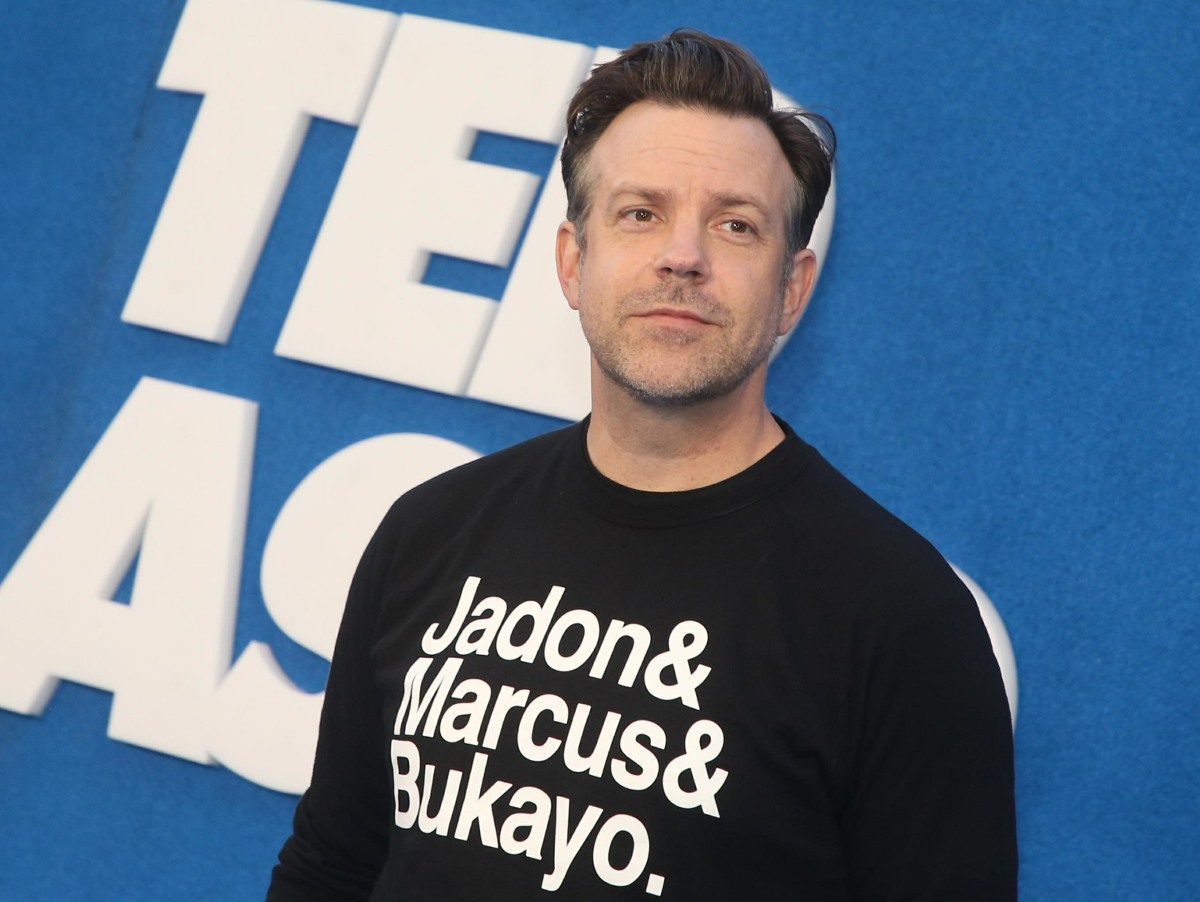 Gossip is back, obviously, as many celebrities have made it clear that they hated how little attention they got during the pandemic. So many celebrities have been generous enough to give us new loves, new relationships, new dramas. Seeing two different gossip storylines come together is, for me, like nerds watching a Marvel crossover event. One one side, we've had the stuff about how Irina Shayk is definitely, 100% dating Kanye West. On the other side, we've had the ongoing drama between Jason Sudeikis, Olivia Wilde and Harry Styles. Now combine everything! Apparently, Irina Shayk and Jason Sudeikis were partying together and now people are like "wait, are they happening?"
Jason Sudeikis and Irina Shayk are hanging out… but just as friends! A source tells ET that Sudeikis was recently spotted at the newly reopened midtown hotspot Hunt & Fish Club to celebrate the birthdays of his Ted Lasso cast members, Hannah Waddingham and Brett Goldstein.

"Irina Shayk and new Vogue editor Edward Enninful were also in attendance, and were there to meet with Jason in connection with his recent open support of British soccer players," a source tells ET. "The group of about 12 stayed past midnight and feasted on, among other things, seafood towers and celebratory dessert platters. Irina and Jason were invited through a mutual friend of their agent, Ali Kavoussi, owner of The Lions Model agency," adds the source, "because of the two birthdays."

The outing comes following Sudeikis' split from Olivia Wilde, and Shayk's brief romance with Kanye West. A source told ET earlier this month that Shayk and West were "never serious."

"The two of them have always just been having fun together," the source said at the time. "They're both doing their own thing and down to have a good time without any strings attached."
Um, the "source" sounds a little bit frantic trying to explain how Jason and Irina were at the same event. The source's panic is what makes me think that this was something notable and not just a group of friends and acquaintances hanging out. And in case anyone is keeping track, Irina's people went to People Magazine to insist that she is actually still casually dating Kanye. That being said, Page Six's source claims that Jason is no longer dating Keeley Hazell. Jason and Keeley had been seen out and about in New York for a couple of weeks, but the source insists that Jason is single now. Jason and Irina would make a hell of a lot of sense together, honestly. That's probably why it's not happening.
EXCLUSIVE DETAILS: Irina Shayk and Jason Sudeikis share laughs, hug after dinner in NYC https://t.co/RHZUjH3qAb pic.twitter.com/pLG6iYdm0g

— Page Six (@PageSix) July 21, 2021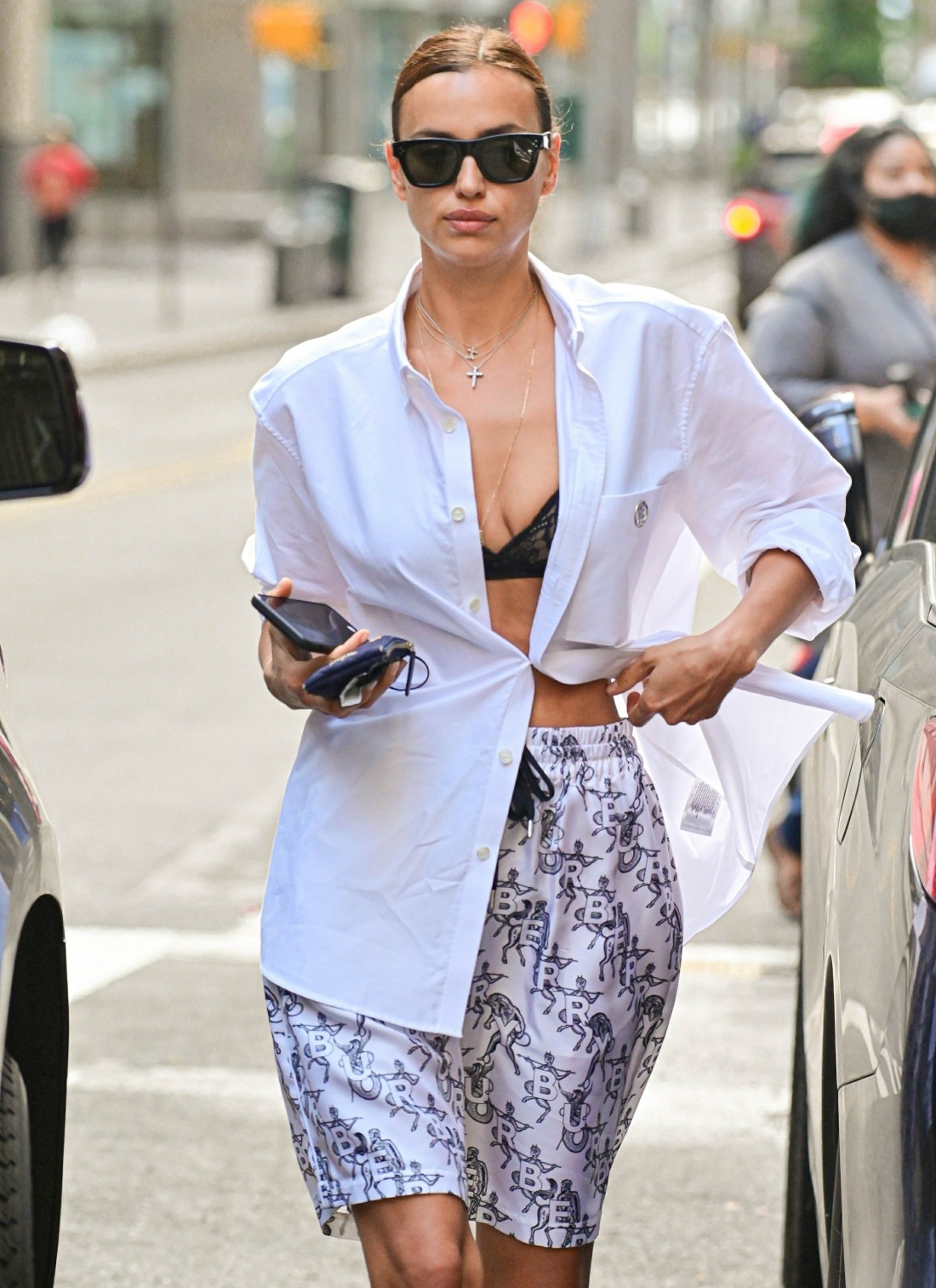 Photos courtesy of Backgrid.