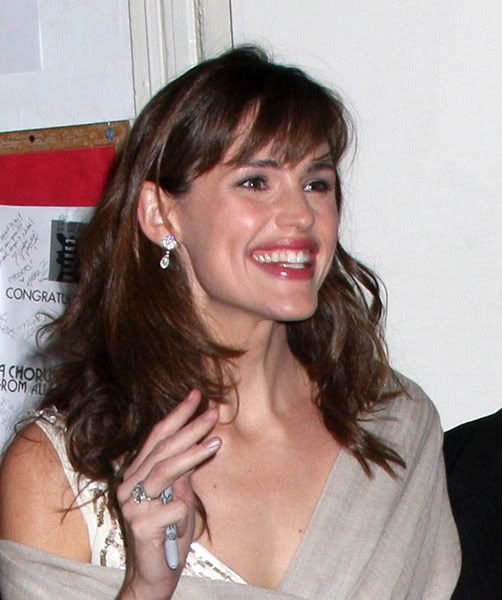 Jennifer Garner made her Broadway debut last night in Cyrano de Bergerac with Kevin Kline. Unlike Julia Roberts' Broadway debut, Garner was largely positively reviewed, with critics hailing her performance as Roxanne.
Newsday says she "breaks the recent Broadway curse of the Hollywood stars," and that "she flips comfortably from the comic to the plucky and, finally, to the heroic." The NY Times also praises both Kline and Garner, calling Garner "by far the most comfortable [on stage]" and lauding her performance and timing. the Canadian press did give the play a mixed review, saying that Garner "finds little nuance in her portrayal of Roxanne." Considering all the other triumphant reviews, it just sounds like one critic was particularly hard on the play.
Garner says she's not going to pay attention to the reviews, though, and told People Magazine. "I'm not going to look at [them]. No. I can't stand it." She doesn't have much to worry about though.
Garner's husband of two years, Ben Affleck, was at the premiere and said he was "really impressed by her courage and her talent." As are the rest of us.
Thanks to PRPhotos for these pictures of Jennifer, and Splash News for the pictures of Ben.