I didn't even know that Issa Rae had a steady man until there was a reference to him, Louis Diame, in a recent profile/interview. Issa and Louis have been together for years, and they had long been rumored to be engaged. I love that Issa kept us all wondering about it and she was able to keep her private life truly private. So we should take this in the spirit with which it was offered: joyfully. Issa got married! She and Louis went to the South of France and had their wedding at what looks like a private villa (which is pink!). Issa posted the photos on her Instagram and she had bridesmaids and the whole Vera Wang-gown shebang. She captioned these photos with this:
A) Impromptu photo shoot in a custom @verawang dress.

B) My girls came to help me, but they all coincidentally had on the same dress! They were sooooo embarrassed.

C) Then I took a few flicks with Somebody's Husband.

Big thanks to @whiteedenweddings for being so gracious and accommodating and making this feel so real and special.
She's a beautiful bride! I love the simplicity and elegance of her Vera Wang gown and her styling. The low pony was a great choice and Issa's makeup is always flawless (she just has great skin and I suspect she doesn't even need to wear much makeup). Does anyone else wonder why the gown was "custom" though? This is a pretty straight-forward strapless princess-style wedding gown. Vera Wang churns these out in her sleep! I'm wondering if it was customized to accommodate a lil' baby bump. The black-and-white photo of Issa with her hand on her abdomen is also giving me that vibe. In any case, she's gorgeous and it looks like she had an amazing wedding. Mazel tov!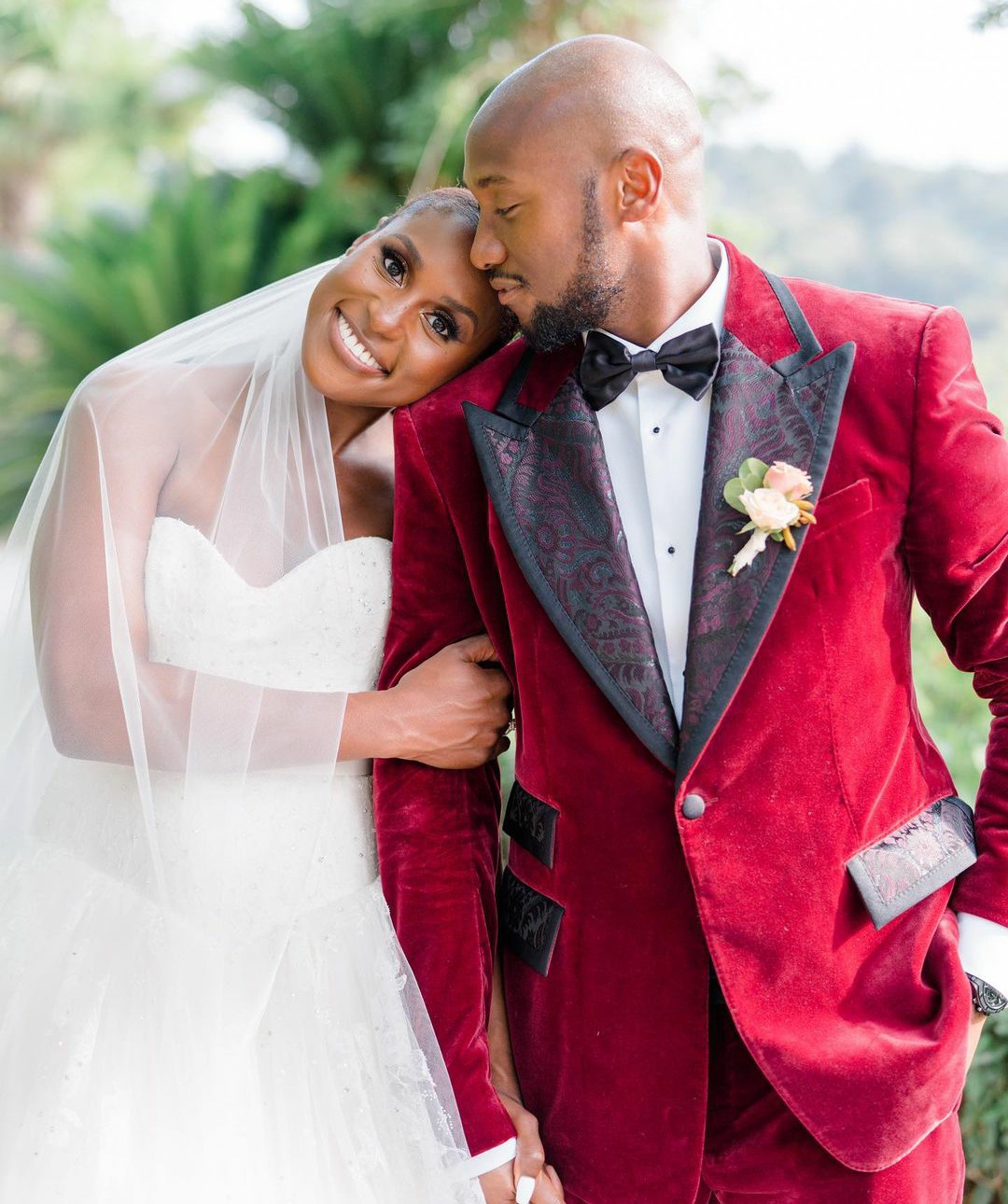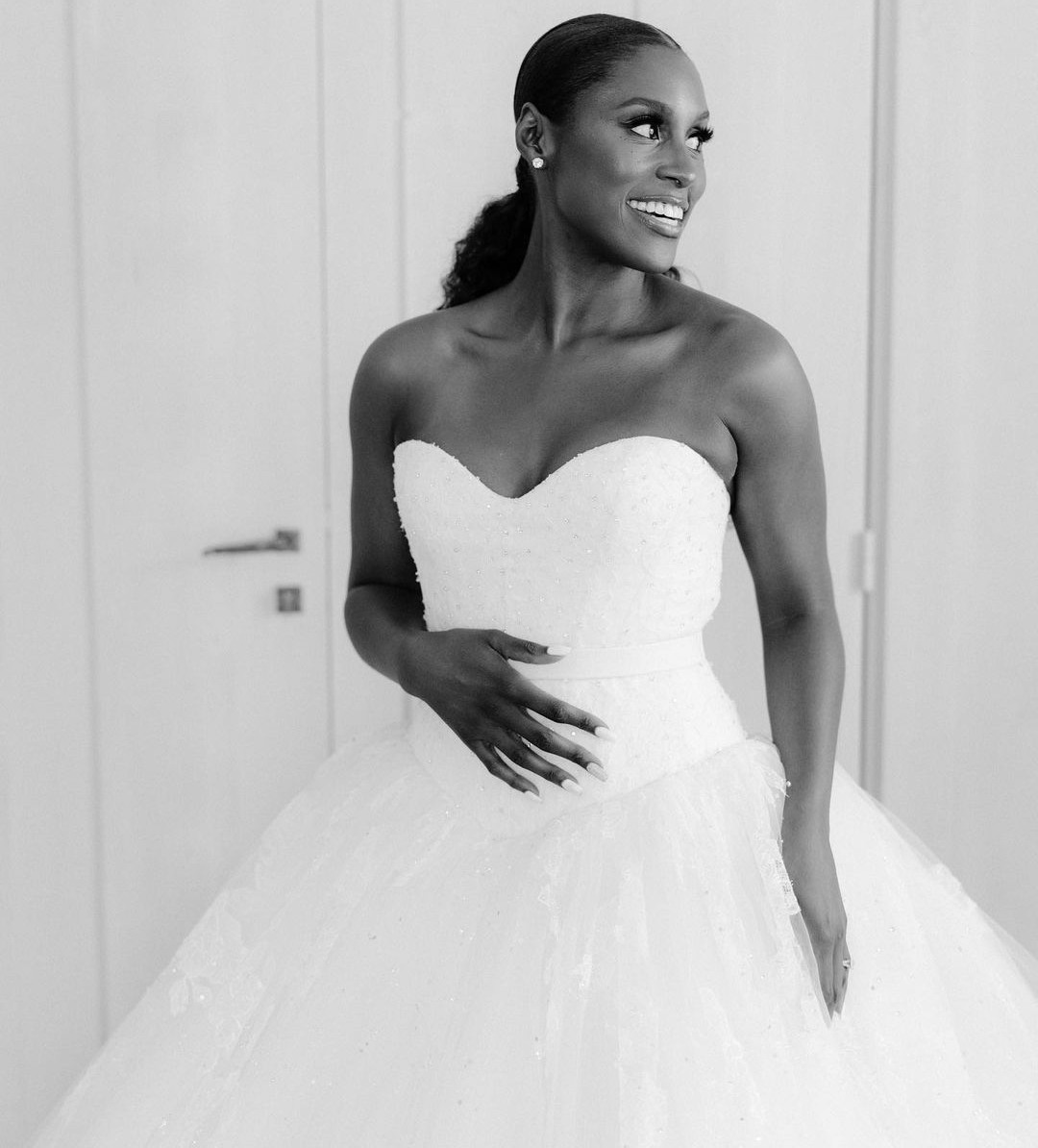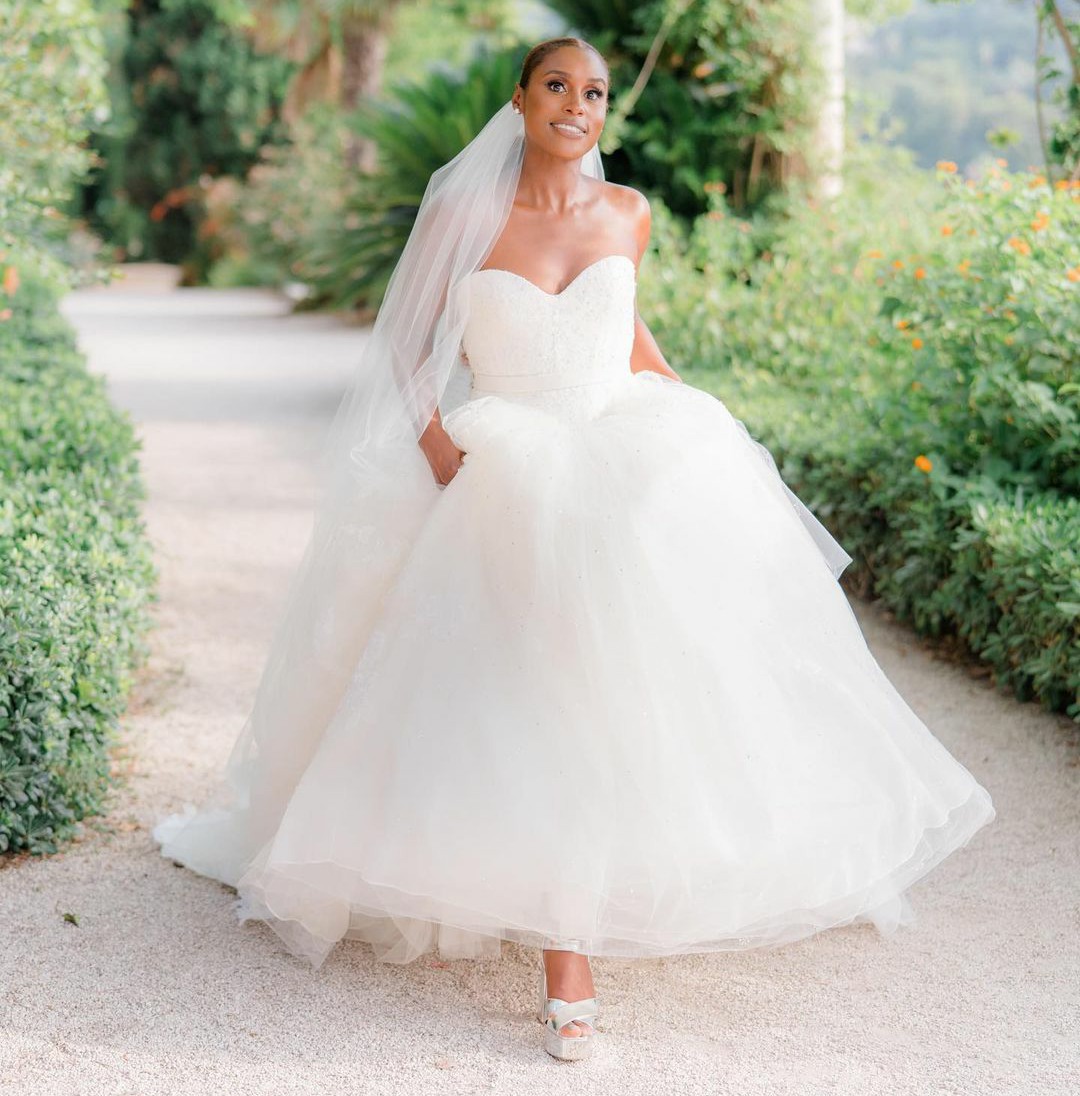 Photos courtesy of Issa's IG.