Last week, the Norwegian women's beach handball team made news when they defied International Handball Federation (IHF) rules on uniform regulations. During their bronze medal match to Spain, the team opted to wear fitted shorts and sports bra tops instead of the required bikini bottoms for their match. The official regulations call for, "a close fit and cut on an upward angle toward the top of the leg. The side width must be of a maximum of 10 centimeters." As will surprise no one, the men's teams all play in shorts, so the change to essentially bike shorts didn't affect the game play. In fact, the team lost their match. But the message resonated across the globe. One of those who felt it was Pink, who voiced her support on Twitter. Pink complimented the women for their decision and she agreed to pay the fines that the IHF imposed on each player for the uniform violation.
Pink is showing her support for the Norwegian women's handball team after they protested a "sexist" dress code.

The three-time Grammy Award winner, 41, offered to pay the team's $1,765.28 fine imposed by the European Handball Federation. The EHF said the women competed in "improper clothing" when they opted for shorts instead of the mandated bikini bottoms at the European Beach Handball Championships.

"I'm VERY proud of the Norwegian female beach handball team FOR PROTESTING THE VERY SEXIST RULES ABOUT THEIR 'uniform,'" Pink wrote on Twitter Saturday. "The European handball federation SHOULD BE FINED FOR SEXISM. Good on ya, ladies. I'll be happy to pay your fines for you. Keep it up."

Player Katinka Haltvik revealed that the team decided last-minute to make the change in their uniforms. "It was very spontaneous. We thought, 'Let's just do it now, and then see what happens,'" Haltvik told Norway's NRK.

Their decision was defended by Norway's Handball Federation (NHF), who agreed to pay the fine for each athlete. "I got a message 10 minutes before the match that they would wear the clothing that they were satisfied with. And they got our full support," NHF President Kåre Geir Lio told NBC News.
Just to clarify, because I had to look it up, this is beach handball, not beach volleyball. Beach volleyball does not require bikini bottoms, it's just most players prefer them. I read Pink's tweet on Saturday and was really glad she'd sent it. I appreciated that she offered to pay the fines and have no doubt she would have paid them happily. But I think it's an even stronger message that Norway's Handball Federation (NHF) paid them and backed their team in that way. I posted a tweet below that shows the difference in the men's and women's uniforms. I cannot imagine an explanation that justifies requiring they wear those bottoms. If they want to, that's one thing. But if they opt for the fitted shorts, they should be allowed those.
The NHF posted how proud they were of the women's decision and said they would support them as they fought to change the regulations. Michal Wiederer, president of the European Handball Federation, has pledged to use his influence to bring out change in the IHF after the team's statement as well. Whatever happens, good for Norway's team, good for NHF for backing them up and good for Pink for putting her money where her mouth is.
A side-by-side of the Norwegian men's & women's beach handball teams. The women's team was supposed to be wearing these bikini bottoms when they were fined by the European Handball Federation for wearing shorts instead. Anybody else furious? #RespectHerGame pic.twitter.com/RVDCntd4kb

— The Rep Project (@RepresentPledge) July 22, 2021
Thank you .@Pink for supporting the Norwegian beach handball team's decision NOT to play in bikini bottoms & your ongoing support of efforts to stop the objectification of young women and girls. Let female athletes wear what they want! #TokyoOlympicshttps://t.co/p6p03nC7Ng pic.twitter.com/8wyoJJTY7X

— LAWPOA (@LAWPOA_LAPD) July 26, 2021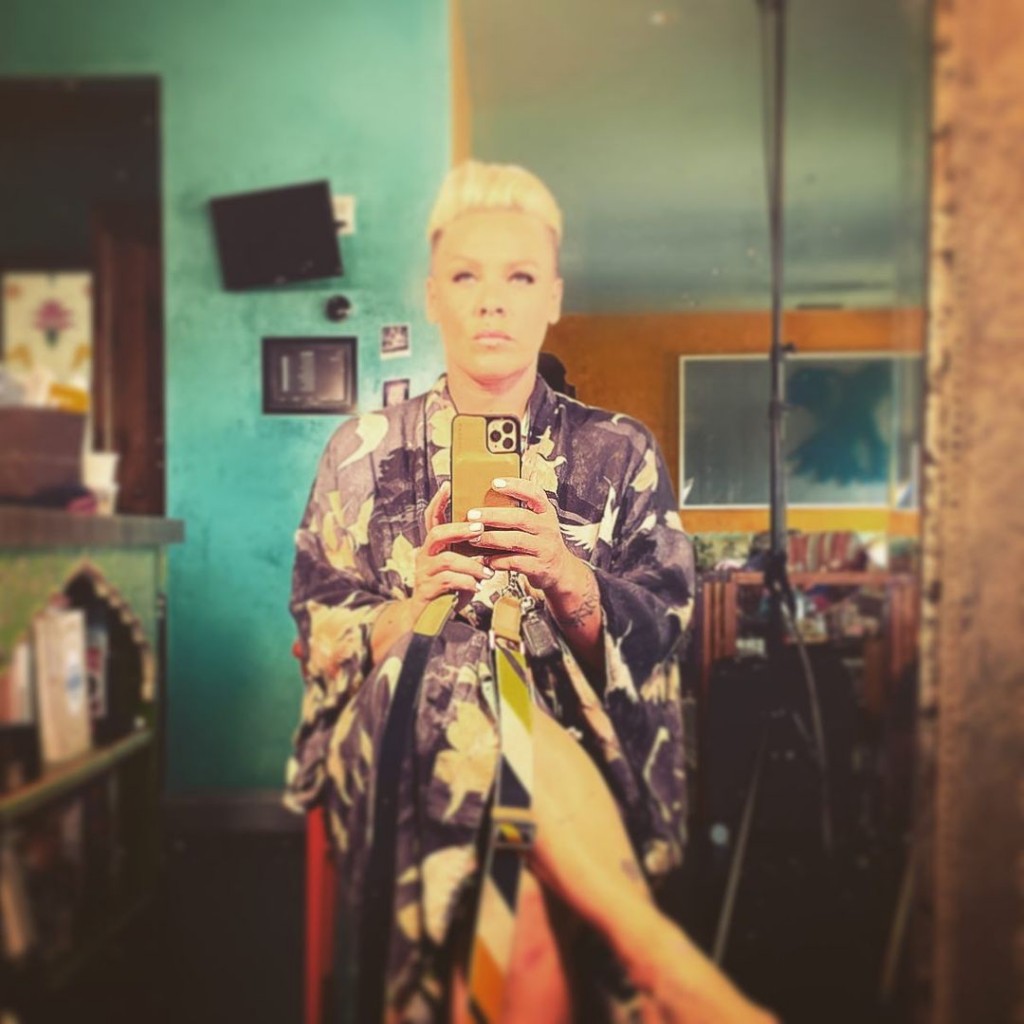 Photo credit: Getty Images, Twitter and Instagram