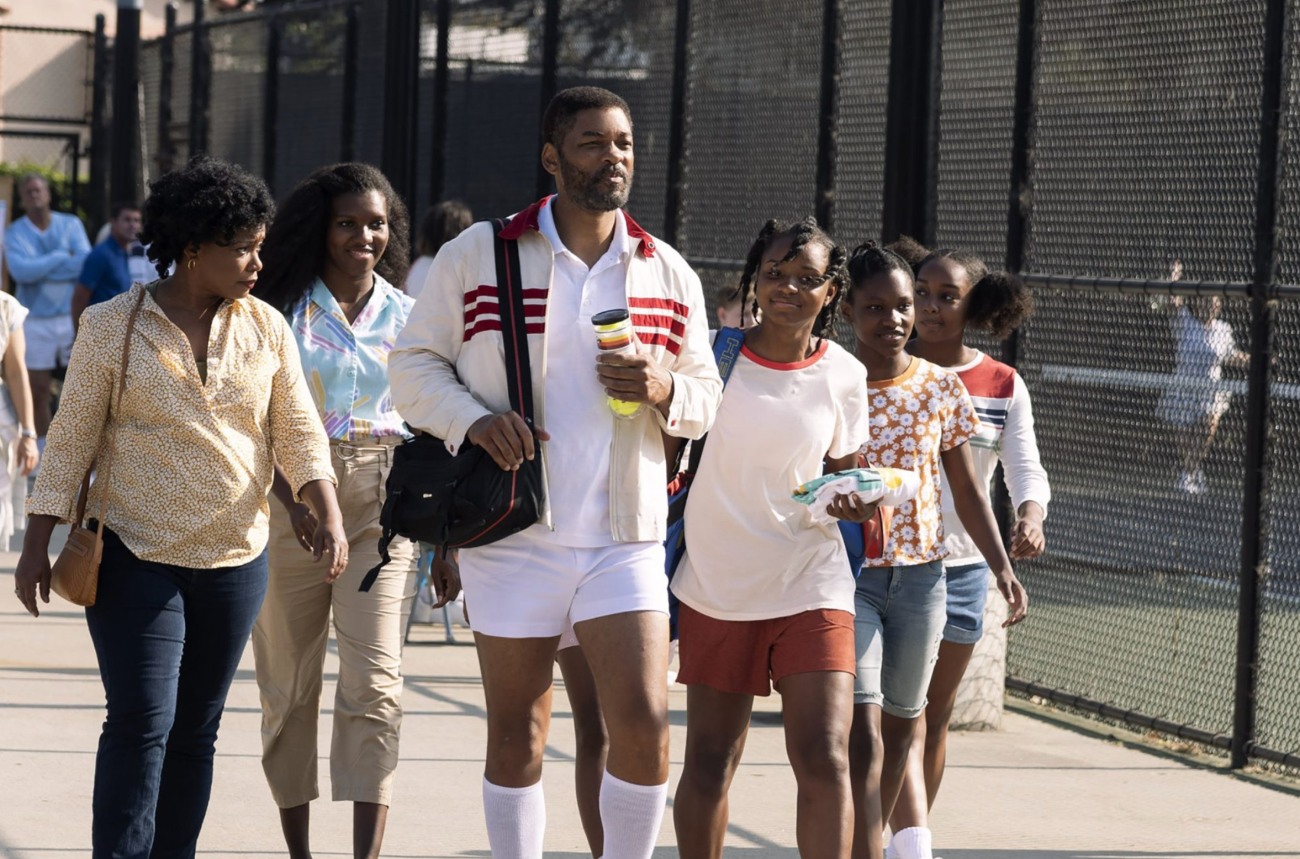 The legend goes that Richard Williams was watching TV one day and he ended up watching a women's tennis match. He watched until the end, for the trophy presentation and the handing out of the prize-money checks. When he heard the amount of money women's tennis players were making, he decided right then and there that his daughters were going to learn how to play tennis. He never had any real formal training as a tennis player or coach. He studied the game and studied how to game the game. He came up with a 78-page plan to make his daughters into tennis champions. He took little Venus and little Serena to the cracked, public courts of Compton for hours, teaching them technique, groundstrokes, serves, backhands, movement, everything.
There are other parts to the story, because of course there are. By Venus and Serena's teenage years, their mom Oracene Price had as much to say about their lives and careers as Richard. Oracene even worked more with Serena when Richard was focused on Venus. Richard was their coach of record for much of their teen years and for much of their 20s – Serena only hired Patrick Mouratoglou as her full-time coach in 2012, when she was 30. Richard was also politically savvy, understanding that the white tennis establishment would not welcome Venus and Serena with open arms. He prepared them for that as well, and prepared them to stand up for themselves and to win, win, win. Richard Williams is still alive – he was just on a practice court with Venus this month – but he is in poor health, having suffered a series of strokes.
I'm still a little bit mad that Mahershala Ali wasn't cast as Richard, because I think Ali looks so much like a young Richard Williams, and I think Ali would have been fantastic in the role in general. But they went with Will Smith, and if the trailer is any indication, Will did his homework.
I understand why they're probably not going to address the Nick Bollettieri situation directly, but I hope they capture the essence of what went down. For several years, Serena and Venus were at Bollettieri's academy in Florida, and Bollettieri seemed to believe he was Venus and Serena's coach for a time. Richard, ever the hype man, managed to get Venus signed to a major sponsorship and the family had enough money to buy a house and build their own courts, and suddenly there was no more Nick Bollettieri, at least not in Venus and Serena's professional lives. But that was a significant moment when the Williams family began doing their own thing adjacent to the white tennis establishment.
Anyway, they got a lot of stuff right. The beads! The girls' relationship with their dad. How people didn't understand how these two little girls from Compton were so good at such a young age.
One of my favorite Nike commercials, which used archival video of Richard coaching Serena:
"One of the greatest honors as an actor is to be able to celebrate someone's legacy while they're still here creating it." – Will Smith

The true story of Serena and Venus' father and coach, Richard Williams, is coming this fall. 👑#KingRichard | @wbpictures @hbomax pic.twitter.com/jY5olyEyRo

— Tennis Channel (@TennisChannel) July 28, 2021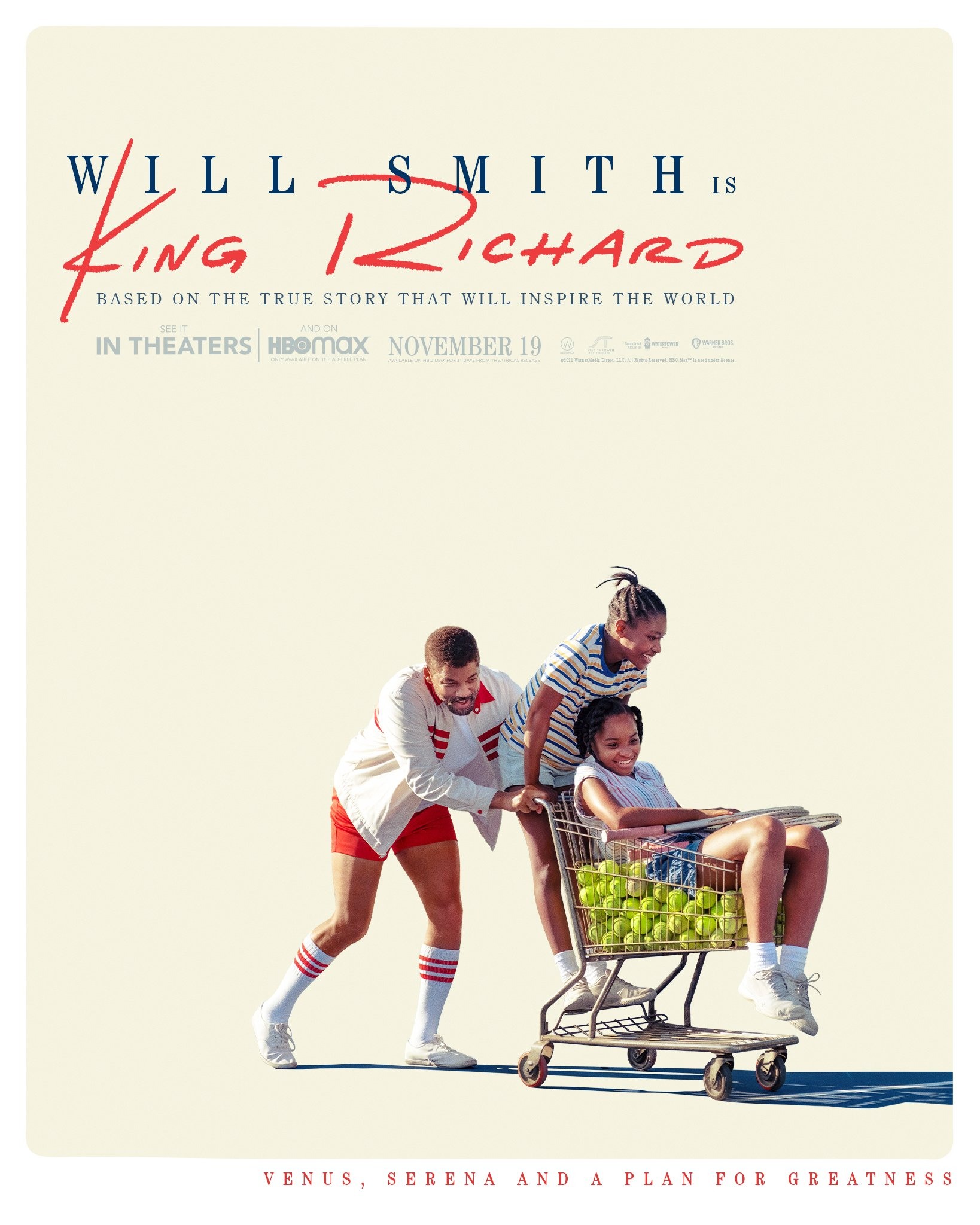 Photos courtesy of HBO Max/Warner Bros.