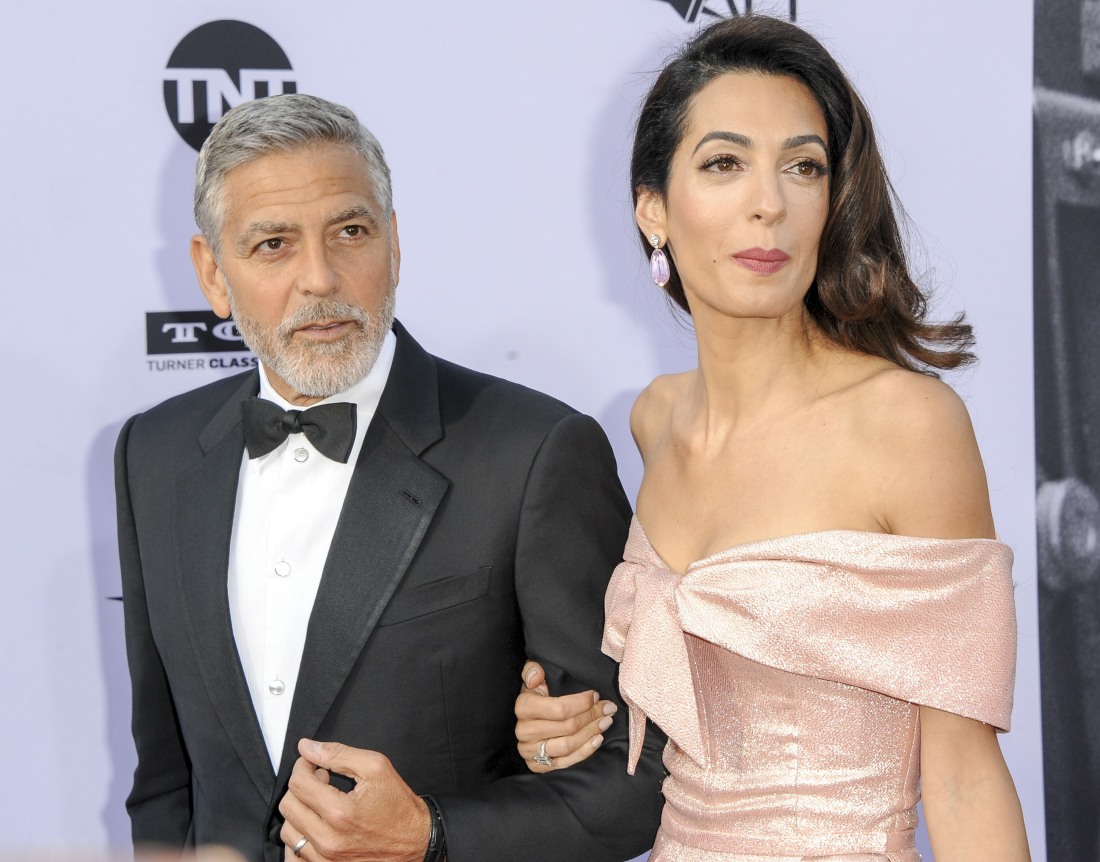 George and Amal Clooney decamped to Como, Italy early in the summer, when it became easier for Americans to travel to Europe. George has owned a beautiful mansion on Lake Como for the better part of two decades, and every year, he tries to spend at least two months (usually longer) in Como over the summer. George, Amal and their twins spent the pandemic lockdown in LA, in George's old bachelor home which he never bothered to upgrade, so you know they were itching to go to Como as soon as possible.
Since they arrived in Italy, there have been photos of them here and there as they go out to dinner and socialize. No close-ups or anything, they're not Bennifer (at least not anymore!). But this week, paparazzi got some shots of George and Amal where Amal seemed to have a very, very small "bump." Just know, I look more pregnant than Amal in these photos, and the only thing I'm gestating is some Bojangles fried chicken.
George and Amal Clooney go glam for fancy Italian dinner with family https://t.co/ERYICcB1cF pic.twitter.com/u0ZERXjt7c

— Page Six (@PageSix) July 20, 2021
There were various shots of Amal in this Giambattista Valli dress which does seem to have a little extra room built in for a possible early pregnancy. Or maybe it's just a bad dress, you never know. Plus, Amal has always been a bit slouchy, so this could all just be an optical illusion. Still, OK! Magazine is trying to make "George and Amal are expecting" into a thing:
George and Amal Clooney were all smiles as they headed to dinner in Lake Como, Italy on July 20. The gorgeous couple locked arms, with George — dressed in a sharp gray suit — leading his wife — clad in a form-fitting white dress — to the luxe Grand Hotel Tremezzo where they dined with members of Amal's family. The pair, notes a witness, "appeared to be bursting with joy."

Now, OK! can share why they looked even happier than usual: An insider says the 60-year-old star and the human rights lawyer, 43 — who share 4-year-old twins Ella and Alexander — are expecting! "The buzz is they're having twins again," spills the insider. "Amal's said to be past her first trimester, and she's already starting to show, so soon enough, everyone will know."

The source also says the spouses of seven years have already told close friends. The duo threw an intimate dinner party near their Italian villa on July 4 at the actor's favorite restaurant, Il Gatto Nero. That's when they made the big announcement.

"George was giddy with excitement and couldn't wait to tell everyone," the insider shares, adding that the news "was met with well-wishes all around. George was so proud, and Amal was glowing."

They weren't sure it could happen. "This is something both George and Amal really wanted, but at her age, there was no guarantee," notes the insider, adding that they're over the moon at the idea of expanding their family. "It's so exciting. George has been open about wanting more kids, so getting two at once would be ideal!"
I was trying to find the quote but I gave up on it, but I do remember Amal was asked directly if she planned on having any more kids after the twins and she didn't play any games, she just shut it down and said no, she and George both felt like they were blessed to have two healthy babies and they were done. But maybe being together throughout the pandemic changed their minds? I don't know. I feel like OK! Mag and the Daily Mail are just making Amal's bad dress into a dumb thing.
Update: The Clooneys denied this!! No pregnancy.
Are George and Amal Clooney expecting baby number three? Couple are rumoured to be 'past first trimester' https://t.co/NqkeUBHvAd

— Daily Mail Celebrity (@DailyMailCeleb) July 30, 2021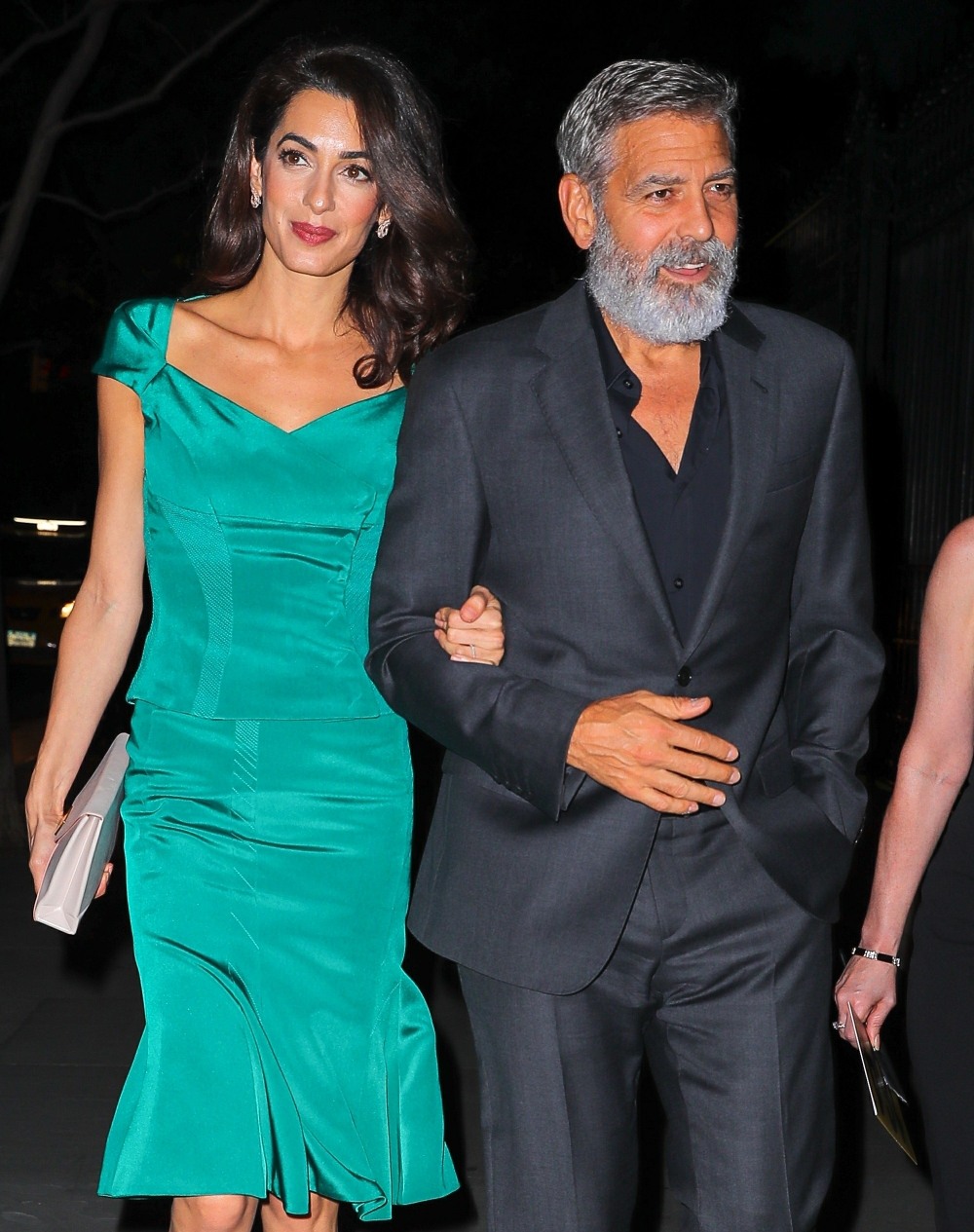 Photos courtesy of Avalon Red, Backgrid.