These are behind the scenes photos from Outer Banks season 2, which was filmed during the pandemic. I am not singling it out for any reason.
Last night I saw a segment on NBC News with healthcare workers who spoke on the record about their refusal to get vaccinated. I was so disgusted by it that I put part of it on Twitter. They were super defensive and snotty and I hope they all get fired. Healthcare workers can put vulnerable people at risk, but so can just about anyone who doesn't get vaccinated. We can even spread it if we are vaccinated so we should all mask up. One of the keys to getting vaccine refusers to get the shot is to make it mandatory for employment. Major corporations including Google, Facebook and now Netflix are requiring in-person workers to get vaccinated. Netflix just announced that it will make vaccinations mandatory for all cast and crew on US productions, making them the first major studio to do so. They will allow for some exceptions.
Netflix is making the COVID-19 vaccine mandatory for U.S. productions, becoming the first major studio to set a vaccination policy.

The vaccine will be required for those in Zone A — which includes members of cast and crew — but the streaming giant plans to make a few exceptions involving age, medical, and religious purposes, Deadline reports.

Last week, the Hollywood unions reached a deal for the new safety protocols for returning to work, allowing producers "the option to implement mandatory vaccination policies for casts and crew in Zone A on a production-by-production basis," according to a joint statement.

The coronavirus has resulted in numerous delays in Hollywood productions since March 2020. Along with Netflix, large companies including Facebook and Google have also made vaccination mandatory for U.S. employees.

The big decision comes just as another wave of the coronavirus sweeps the country, with the Delta variant now the most common strain in the U.S.
I wasn't sure what Zone A meant so I looked it up and it's "is any perimeter within which activity occurs without physical distancing or the use of PPE." I guess that can be interpreted different ways, but as long as they're requiring vaccinations for just about everyone it's a good thing. We've heard of so many productions having to shut down for positive cases despite all their precautions. I think that almost all employers should make vaccinations mandatory and that this will be the way they convince the holdouts. Get vaccinated or lose your job. I've heard of at least one case where a Fox News watcher was compelled to get vaccinated for his job.
Hecate wrote a line yesterday that was just so brilliant and true. "If this was a horror movie they would be trying to convince the audience why half the population refused to take the vaccine." Every day I am floored by how selfish and arrogant people are. Maybe measures like this will convince people to get vaccinated finally, but I'm worried it's still too late.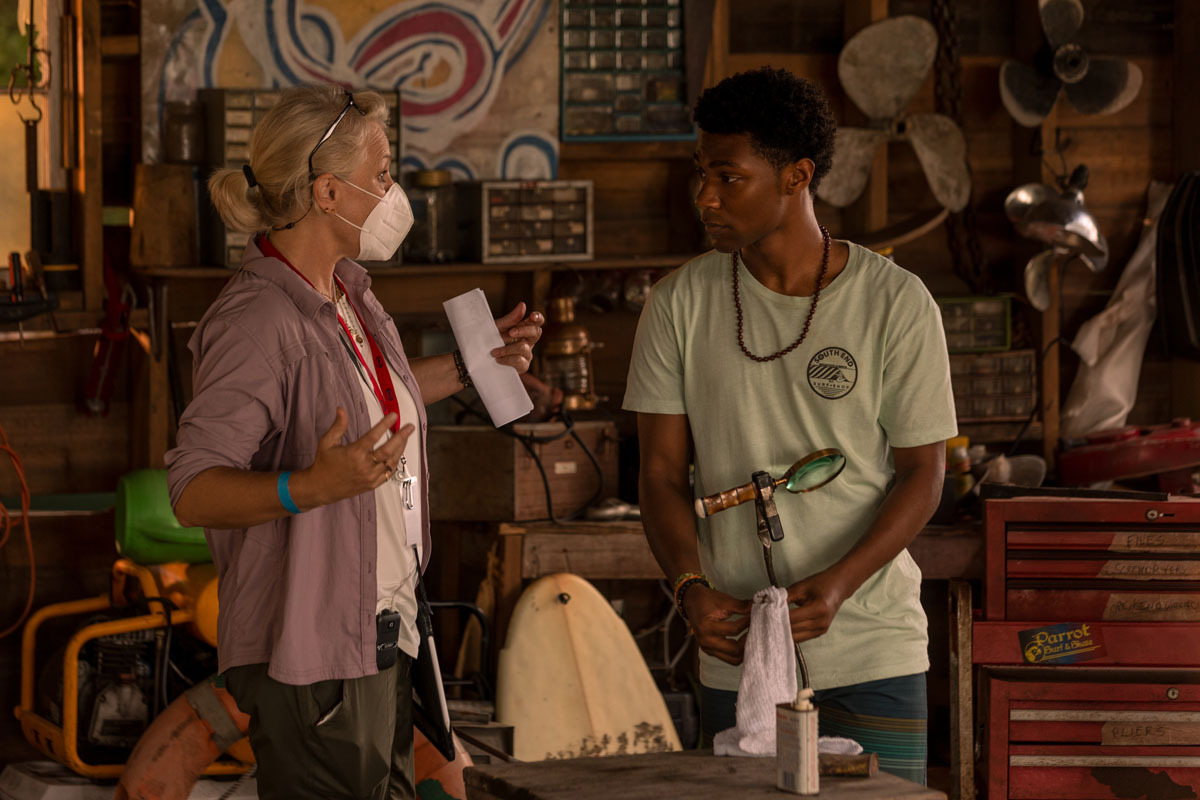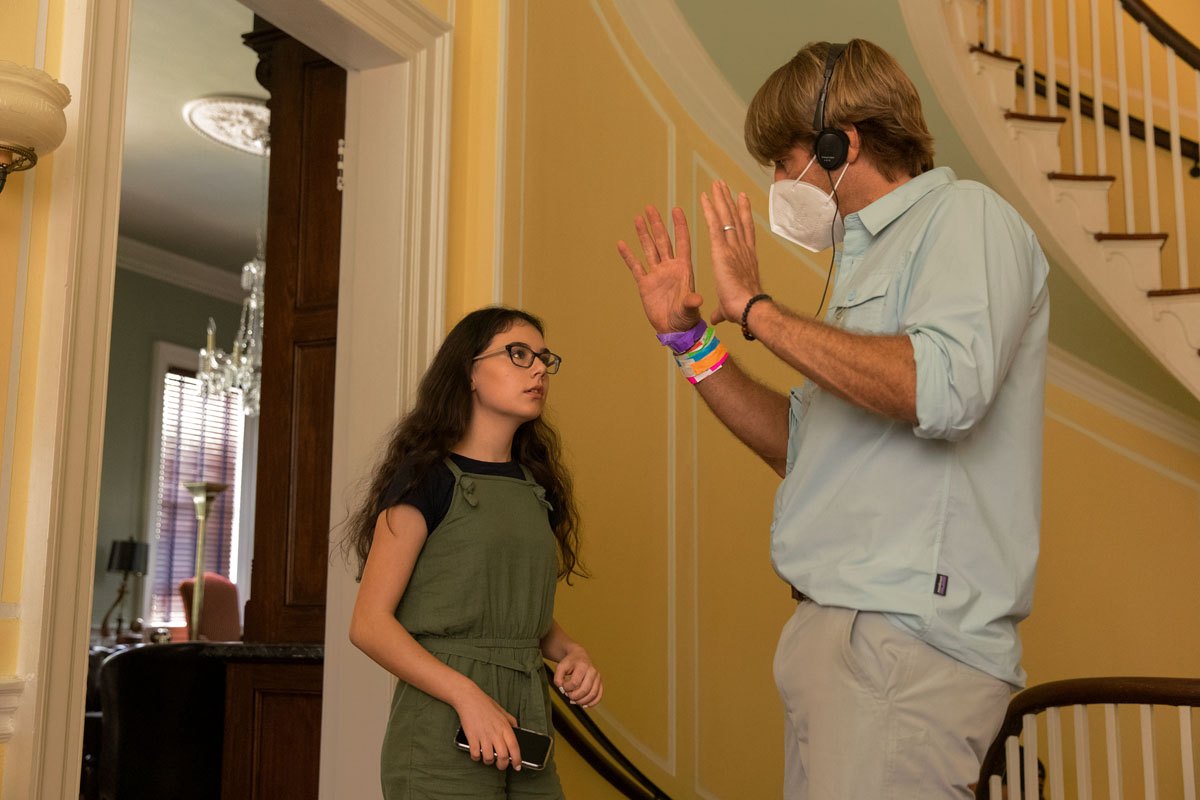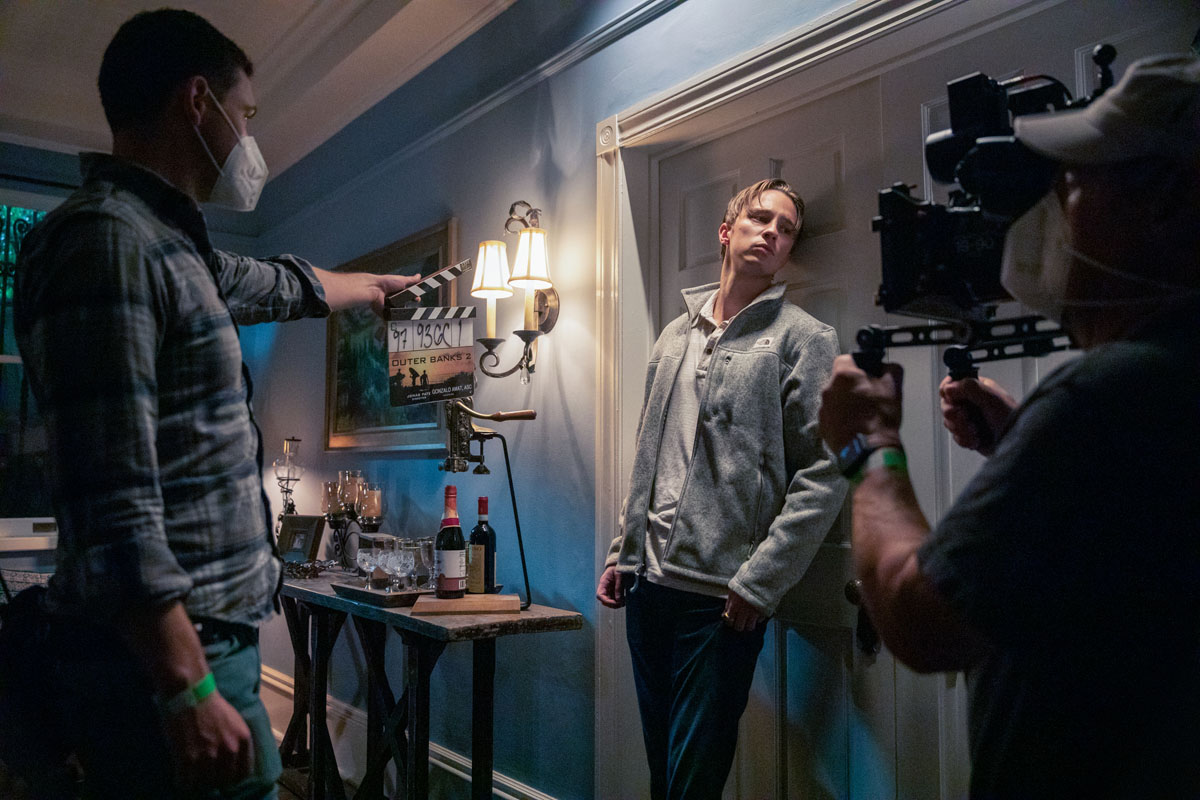 Photos credit: Jackson Lee Davis for Netflix