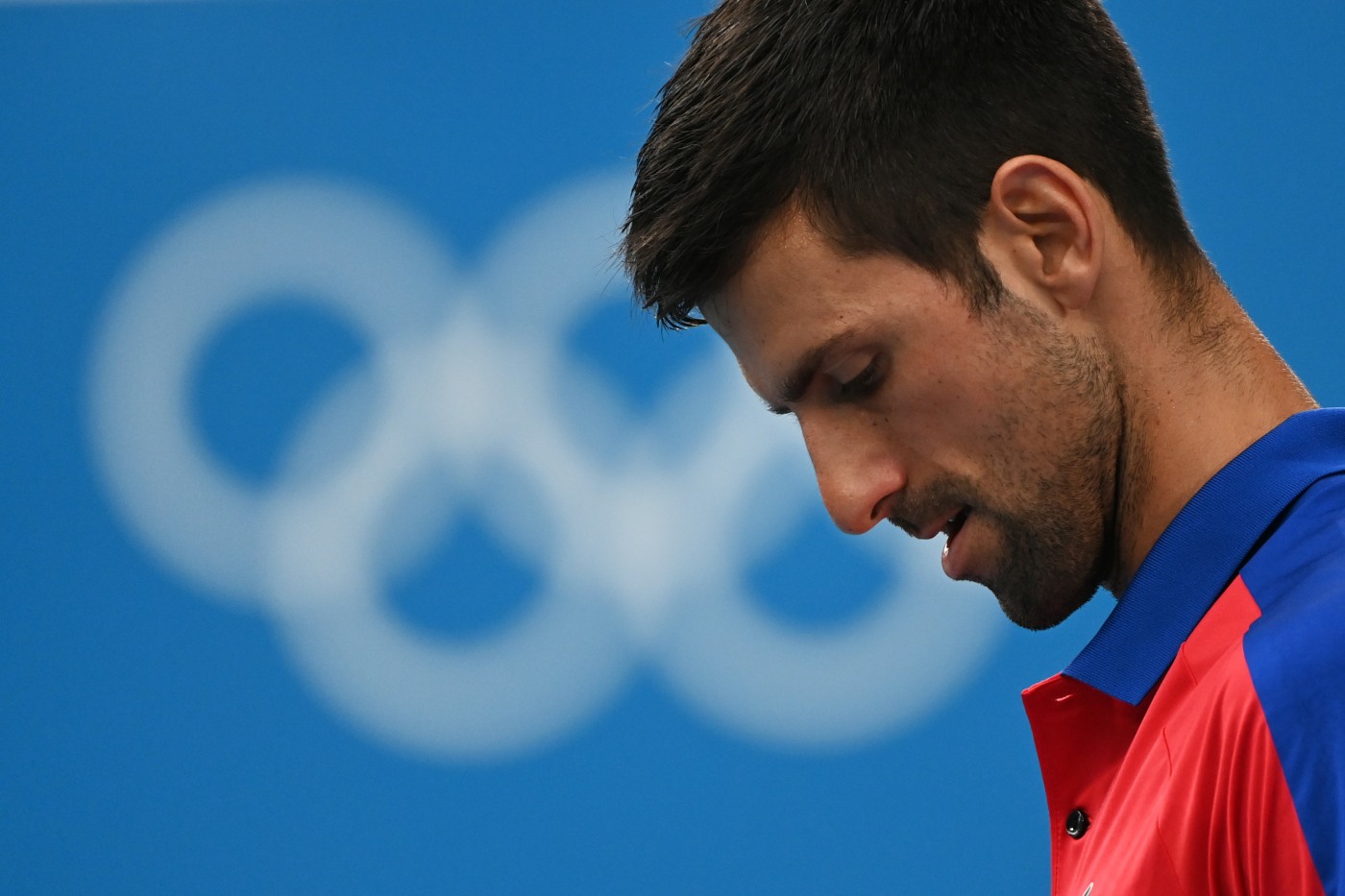 Welp, this just happened. Novak Djokovic lost in the Olympics men's semifinal against Alexander Zverev. Novak had been very public about his desire to go for the "Golden Slam," an achievement only Steffi Graf has ever done. The Golden Slam is winning all four Slam titles in a calendar year plus the gold medal in singles. Graf did that in 1988. Novak was in form all year, winning the Australian Open, French Open and Wimbledon. All he had to do was win the gold medal in singles and the US Open title in September to complete his Golden Slam dream and he was the favorite to do just that. (Note: both Serena Williams and Rafael Nadal have won versions of the Golden Slam, they just didn't win everything in a calendar year.)
Djokovic has had a tortured history at the Olympics, but he does have one medal – a bronze from the Beijing Olympics. He lost in the bronze-medal round at the London Olympics to Juan Martin del Potro, the same beautiful Argentinian man who took Djokovic out in the first round of the Rio Olympics. Things felt different this time. Novak was focused, he was riding high, he came into the games on a winning streak. He was rolling through his opponents even in the extremely hot and humid conditions in Tokyo. Del Potro wasn't there. So it was Novak's for the taking. And he couldn't.
To be fair, Zverev has been playing very well. I just don't want to give him any credit for it because he's been credibly accused of domestic abuse. Last year, his ex-girlfriend told her story to Racquet Magazine and I believe her. Zverev will now go up against Russian Karen Khachanov in the gold medal round on Sunday. Djokovic will compete against Spaniard Pablo Carreno Busta for the bronze. FYI: The women's gold medal final is "Swiss Miss" Belinda Bencic versus Czech Markéta Vondroušová, and that's tomorrow.
I honestly feel so sorry for Novak. I know he's not everybody's cup of tea, but I was genuinely rooting for him. Oh, Novak is still alive in Mixed Doubles though. He could conceivably win gold there.
STUNNER! 🤯

Germany's @AlexZverev beats @DjokerNole to advance to the gold-medal match at the #TokyoOlympics. pic.twitter.com/5JipsVzKOv

— #TokyoOlympics (@NBCOlympics) July 30, 2021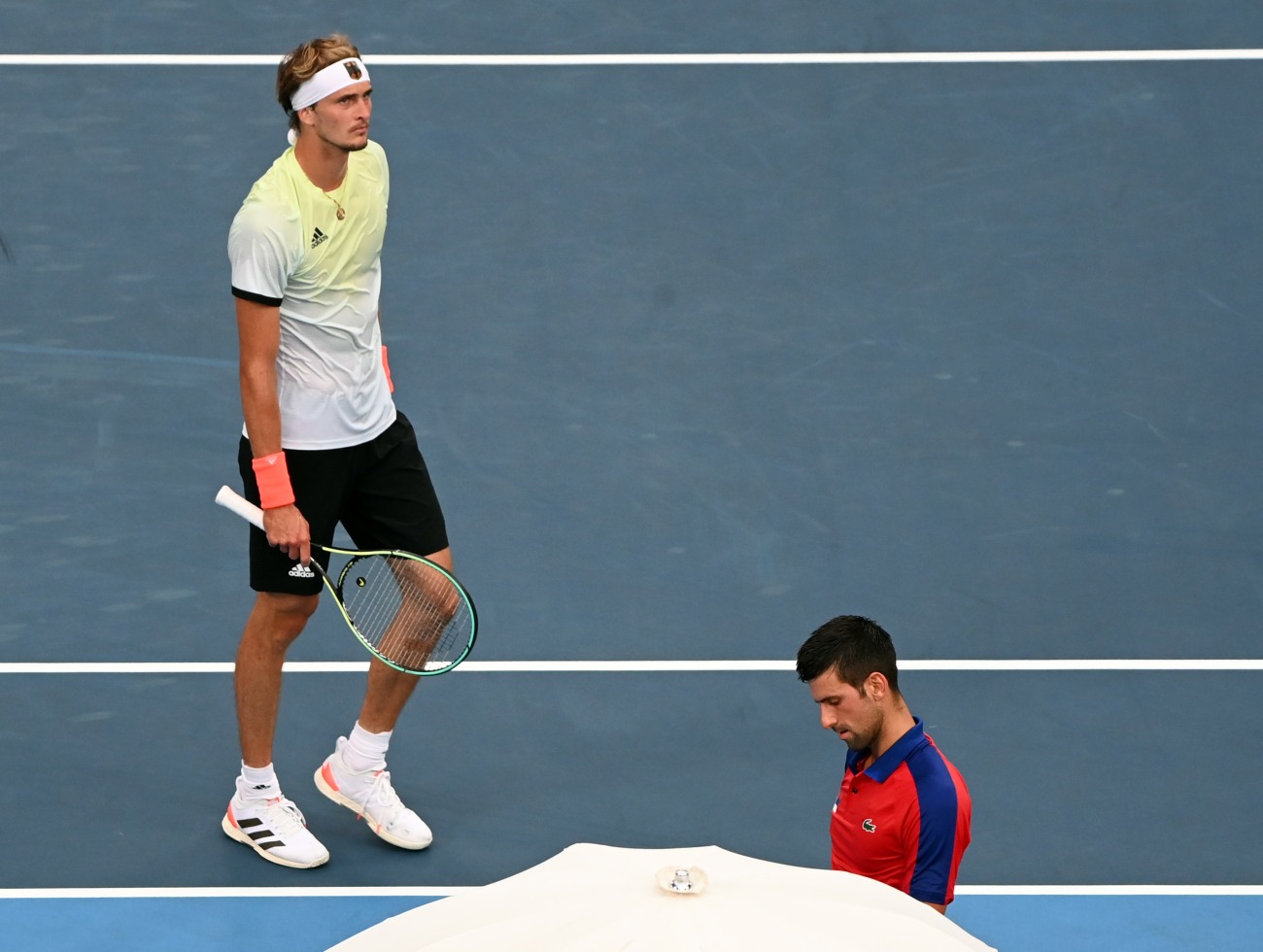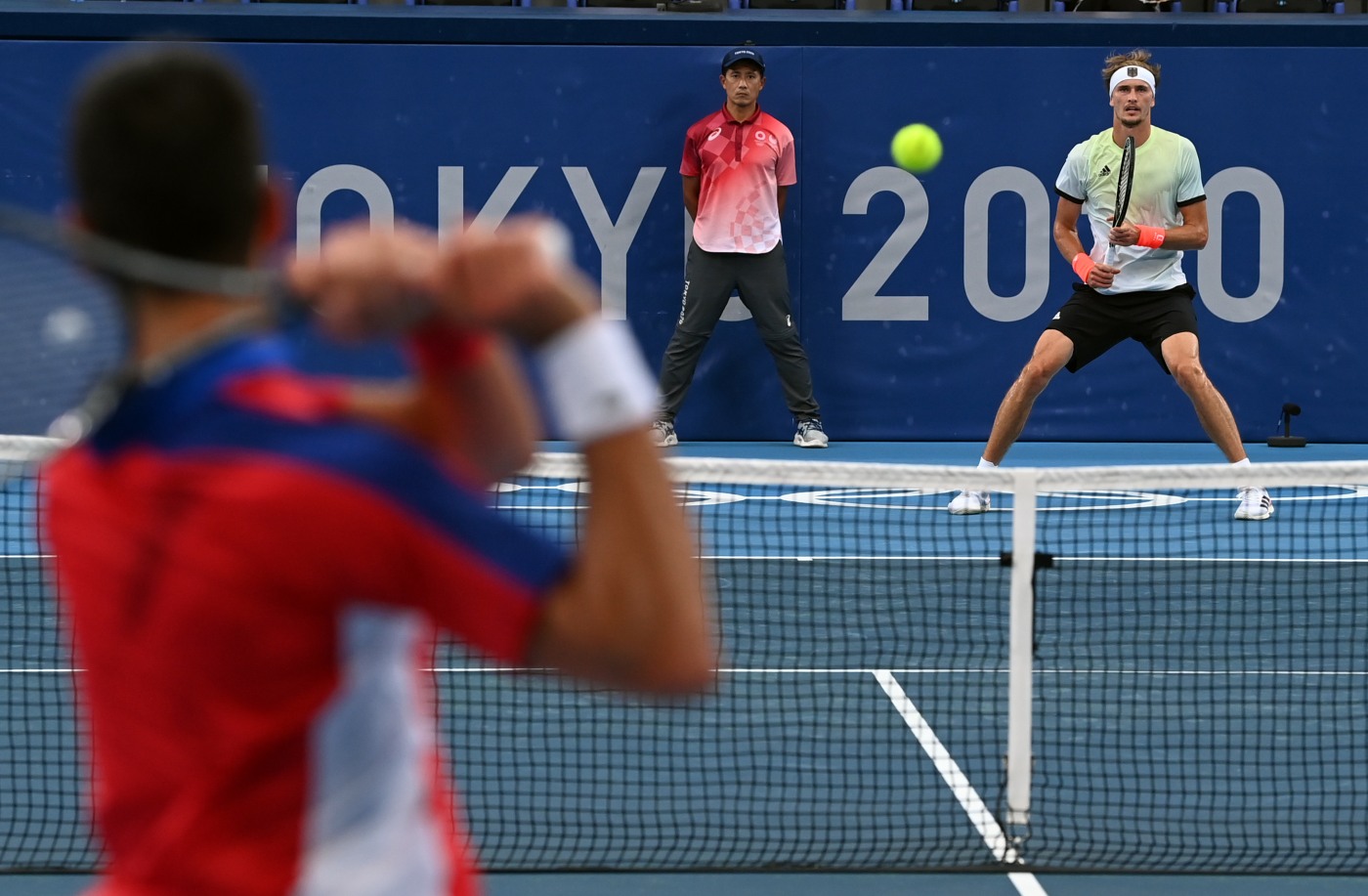 Photos courtesy of Getty, Avalon Red.