Last year, Johnny Depp lost his libel case against Amber Heard and the Sun. The British courts said that it's not libelous to refer to Depp in print as a "wife beater" because that's exactly what he is. Following Depp's legal loss, the Hollywood Reporter did an extensive cover article at everything that went wrong with Depp and what is still going wrong with him. They dialed in to the fact that Depp had waged an abusive campaign against Amber long after their divorce, which included Depp attempting to pull strings to have Amber fired from the Aquaman franchise. THR also pointed out that Depp is paying for a bot-army of trolls hellbent on smearing Amber and defending Depp online. The bots and Depp-defenders have really got this huge axe to grind over Amber's role in Aquaman in particular and they keep focusing on that, like if they just keep smearing her enough, maybe producers will fire her. Well, it's not going to happen:
An Aquaman sequel without Amber Heard was never, ever an option. On the Deadline Hero Nation podcast, Aquaman and the Lost Kingdom producer Peter Safran was asked whether the social media campaign by Johnny Depp fans for Amber Heard's removal from the DC sequel ever had any influence on the production and their casting decisions.

"I don't think we're ever going to react to, honestly, pure fan pressure," said Safran. "You gotta do what's best for the movie. We felt that if it's James Wan, and Jason Momoa, it should be Amber Heard. That's really what it was."

"One is not unaware of what is going on in the Twitter-verse, but that doesn't mean you have to react to it or take it as gospel or accede to their wishes," said Safran, "You have to do what's right for the film, and that's really where we landed on it."

On June 28, Aquaman and the Lost Kingdom filmmaker James Wan announced on Instagram that production was underway on the sequel to the record $1.1 billion grossing top DC movie of all-time. This re-ignited the #JusticeForJohnnyDepp crew on Twitter again. The call for Heard's dismissal from Aquaman 2 by Depp fans began after the formerly-married duo lobbed explosive accusations of domestic violence at one another in the Pirates of the Caribbean star's UK libel trial against The Sun. The court dismissed Depp's claim, ruling in favor of The Sun's allegations against the actor.
"That doesn't mean you have to react to it or take it as gospel or accede to their wishes…" Yeah, I understand the play being made by producers, which is basically to just ignore what's happening and pretend it isn't happening. Maybe that's what Amber wants too, as opposed to a full-throated defense from the studio. I imagine there's some mystery – even among industry professionals – about just how deep the Heard-haters' campaign really is. It has the feel of a troll-farm, a mile wide and an inch deep, and someone's paying for it. Maybe they just think that Depp will run out of money to pay for that sh-t. Speaking of, Depp's lawsuit against Heard here in America is still ongoing although Amber definitely wants it tossed out of court. It should be. And all of this – the bot army, the attempts to blackball Amber in the industry, Depp constantly dragging her into court – all of that is abusive as well.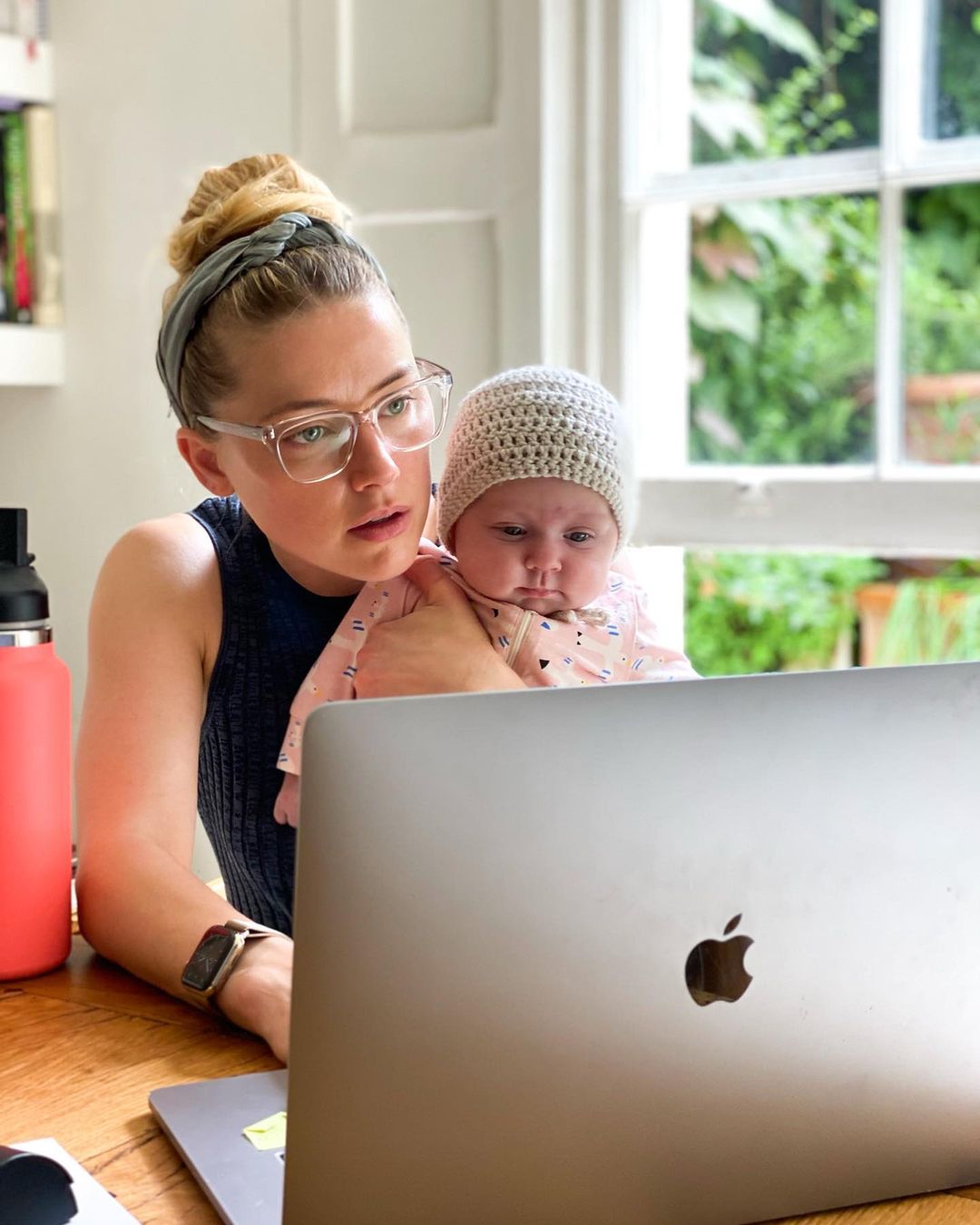 Photos courtesy of Backgrid, Amber's IG.