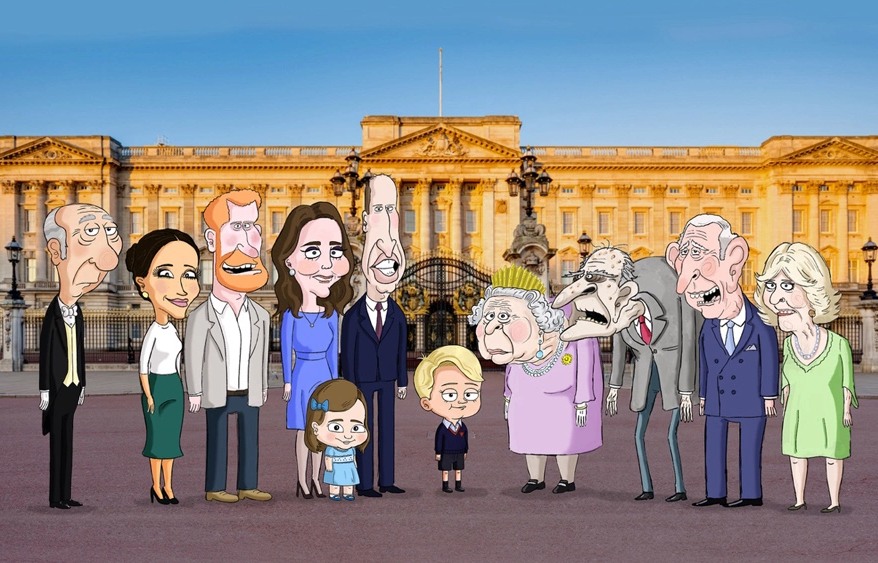 Last week, HBO Max released the trailer for Gary Janetti's animated series The Prince. He pitched the series for a while and HBO bought it for some reason. Janetti spent years mocking the Windsors on his Instagram, workshopping "the voice" of the "Prince George" character being snide, hateful, sexist and racist. The reason most people knew who he was in the first place is because he tried unsuccessfully to "clean up" the nastiest IG posts when he finally sold this show. To be completely clear: the original basis of the "Prince George" character, on Janetti's Instagram, was that George "said" terrible sh-t about the Duke and Duchess of Sussex specifically. Meaning, the root of the show was racism and sexism directed at Meghan using a child as a snide "character." The actual show – judging from the trailer – is more of a satire of the entire royal family, not just M&H specifically. In any case, the show looks tragic and unfunny.
So why are we discussing this dumb crap again? Because of Daily Mail columnist Dan Wootton and his latest piece: "If Harry and Meghan are so worried about mental health why have they stayed so oddly silent about this cruel American cartoon which could scar Prince George for life?" Surely the same could be asked of the Duke and Duchess of Cambridge? After all, they're supposed to be mental health advocates and Prince George is actually their child. You would think that Will and Kate would use their army of lawyers to shut this down? I'm genuinely surprised they haven't. It seems this is their play: blaming Meghan and Harry for something M&H have nothing to do with, and something which was originally targeting them. Here's the basic gist (I edited this, as Wootton's editor should have done).
Four days ago, the major American network HBO launched a scathing animated comedy about the Royal Family called The Prince which casts a camp and bitchy eight-year-old Prince George in the central role. The series by the acerbic Family Guy writer and social media sensation Gary Janetti is as nasty a depiction of our monarchy that you'll ever see in the mainstream media.

The Queen is sweary and unstable, shown shooting a courtier within six-minutes of the first episode. Prince William is portrayed as an emotionless diva who demands his servants carry him to the toilet in the middle of the night. Prince Charles is the pathetic king-in-waiting, resentful of his own mother ('she's had her go, now it's my turn,' he says of the Queen in a conversation with Camilla). The Duchess of Cornwall herself is presented as a domestic abuser who, in one disturbing scene, slaps Charles so hard across the face he plunges to the floor.

But it's the depiction of Prince George – the main character who is on screen more than any other royal – that is so mortifying. Effeminate, camp and weight-obsessed, the implication of what Gary – a 55-year-old gay man – is trying to say about this young boy is clear for all. Janetti's Prince George dances to Lady Gaga songs in his room, sits with his legs crossed, bitches about his hapless pals and demands royal courtiers apply moisturising cream on his face before bed. It's a genuinely disturbing and twisted watch that I believe could have implications for the mental health of our future king, given he is coming close to an age where his schoolmates and friends will soon be exposed to this nonsense on the internet.

As we all know, Prince Harry and Meghan have been waging a prominent campaign against the media in recent years. It's now been over 100 hours since this comedy was launched in the US on a major platform and there is radio silence from the Sussexes over this direct attack on their family, including their innocent young nephew. Given how quick they have been to blast other media organisations for far less, surely that is rank hypocrisy? After all, The Prince is everything Harry and Meghan claim to despise – a baseless attack based on mistruths in order for a media conglomerate to make a profit – so why the silence?

I know exactly why. This show is made by their new Hollywood mates – neighbour Orlando Bloom even voices the animated version of Harry. It targets their main royal rivals the Cambridges, while leaving the Sussexes themselves largely unscathed. Compared to the other royals, the way Harry is portrayed as slightly dim and Meghan as mildly ambitious is positively sedate. And their own child Archie is not featured as a main character, unlike William and Kate's children George, Charlotte and Louis. That's just like Janetti's brutal Instagram account – followed by over 900,000 people, including many influential celebrities – which saved its toughest barbs for the Cambridges.

Prince William and Kate have developed, in the past five years, a far more mature attitude about how to deal with the media. They now accept that coverage of them is fair game, given their role as a future king and queen, but have tried to cultivate a positive working relationship with newspapers and TV broadcasters, while speaking out on matters that really matter to them, like William's blistering attack on the BBC in the wake of the damning investigation into Martin Bashir's interview with his mother Princess Diana. But the one area of their life that has been non-negotiable is the protection of their children at any cost.

They will rightly both be horrified at the HBO series, given it casts their three beloved kids as the main characters. Some of their fury will also likely be directed at the Sussexes. It's undeniable that Harry and Meghan's constant attacks on the royals has created such a toxic climate that allows a show like The Prince to be considered acceptable in the US when it wouldn't be in the UK. The Sussexes want Americans to think the Royal Family is full of racist and sexist bullies who cruelly dismiss mental health concerns. As far as the American media is concerned, the British royals are now fair game.
Janetti's Instagram did NOT save the toughest barbs for the Cambridges. Janetti was constantly being gross about Meghan and targeting her on her IG. That's why he was so popular with the Keen Crowd – they thought Janetti was one of them, and they thought his animated show would be anti-Sussex or anti-Meghan. And how in God's name is the Cambridge mouthpiece – that's all Wootton is – arguing that it's Meghan and Harry's responsibility to say something… when William and Kate won't use their lawyers to protect their own child's image and their own child's mental health? This is ridiculous.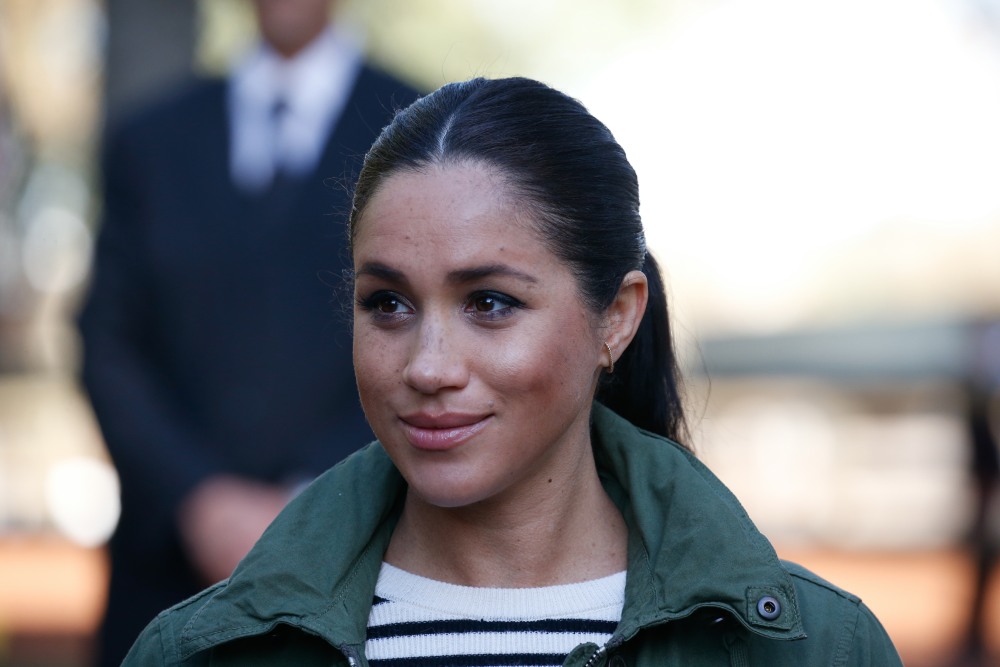 Photos courtesy of WENN, Avalon Red, HBO Max.