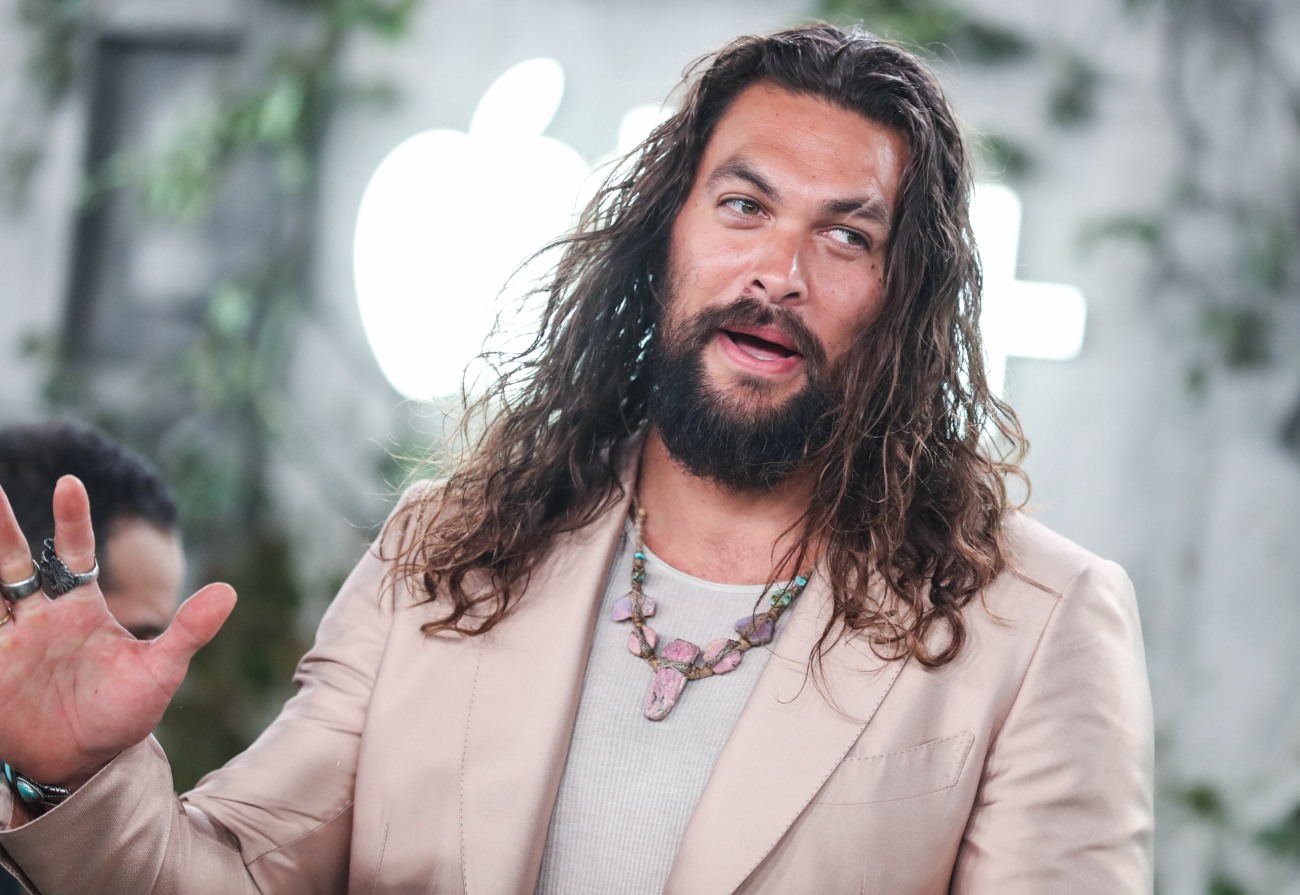 Jason Momoa was recently profiled by the NY Times as promotion for AppleTV's See, Sweet Girl and Dune. I keep forgetting that Jason is in Dune, honestly, but he's super-pumped about it and you can tell that he had the time of his life making Dune. Personally, I don't think the NY Times gave Jason enough respect, but as always, he seems like a nice guy, a friendly guy and a guy who is basically a big puppy. You can read the full piece here. Some highlights:
On the criticisms of superhero movies: "It's like how people say that music is poppy and this music cool. But you know how hard it is just to get your music out there for people to hear? It's all subjective. I try not to pick on anything. So, yeah, superhero movies are bubble gum, but they're like Greek mythology: They have good and evil and heartbreaking moments. And, gosh, you're taking away other art forms if you stop making them. You're taking away visual effects, you're taking away what you can do with makeup. I'm not someone who gets hired to play in a lot of cinema, but by being able to do a superhero movie, I can make a movie about something I really care about. I have a vision for the whole totality of "Aquaman." There are environmental issues that I get to put into it. So while you're going, "Oh yeah, it's just this popcorn movie," I'm like, "Well, I get to open people's eyes to things that are important to me."

On Dune: "You know what they need to do? They need to make the four-to-six hour version of the first half. It's like, "Let's watch the four-to-five-hour movie like a TV show; I can choose when I want to watch the whole thing." I want to see Denis's whole vision. I don't want it to be trimmed.

On being an "action" film actor: "For a long time, my career was just doing action, and that was the way that I could express my characters. There's a lot of physicality to my acting, and it's different for each character. One thing which I kind of am bummed about is the respect action gets. People absolutely love it, and it's not respected at the Oscars. It's always kind of funny to me when you work with other actors and they're fantastic, and then when you have to do something physical with them and they're not good at it. It's like, That's your job.

On Game of Thrones' depictions of sexual violence: "Well, it was important to depict Drogo and his style. You're playing someone that's like Genghis Khan. It was a really, really, really hard thing to do. But my job was to play something like that, and it's not a nice thing, and it's what that character was. It's not my job to go, "Would I not do it?" I've never really been questioned about "Do you regret playing a role?" We'll put it this way: I already did it. Not doing it again.

His end-note: "Yeah, and I wanted to bring something up that left a bad feeling in my stomach. When you brought up "Game of Thrones," you brought up stuff about what's happening with my character and would I do it again. I was bummed when you asked me that. It just feels icky — putting it upon me to remove something. As if an actor even had the choice to do that. We're not really allowed to do anything. There are producers, there are writers, there are directors, and you don't get to come in and be like, "I'm not going do that because this isn't kosher right now and not right in the political climate." That never happens. So it's a question that feels icky. I just wanted you to know that.
Yeah, even though Jason joked around when he was promoting Game of Thrones, that doesn't mean that he actually likes depicting rape or intimate-partner violence or whatever. And it wasn't up to him to change it – it was clearly "the vision" of David Benioff and D.B. Weiss, not Jason Momoa. What I always liked about how Jason handled that is that it was clear that he (and other actors) went out of their way to look after and protect Emilia Clarke and make sure she was okay with everything they were depicting. Emilia and Jason are still close friends too, which says a lot about how much respect they have for each other and how they treated each other on GoT.
I think this is so true and so funny coming from Jason: "It's always kind of funny to me when you work with other actors and they're fantastic, and then when you have to do something physical with them and they're not good at it. It's like, That's your job." I would looooove to know who he's talking about! There are tons of actors who are only good at "face acting" or screaming and crying. And then when it comes to anything physical or action-y, they're just terrible.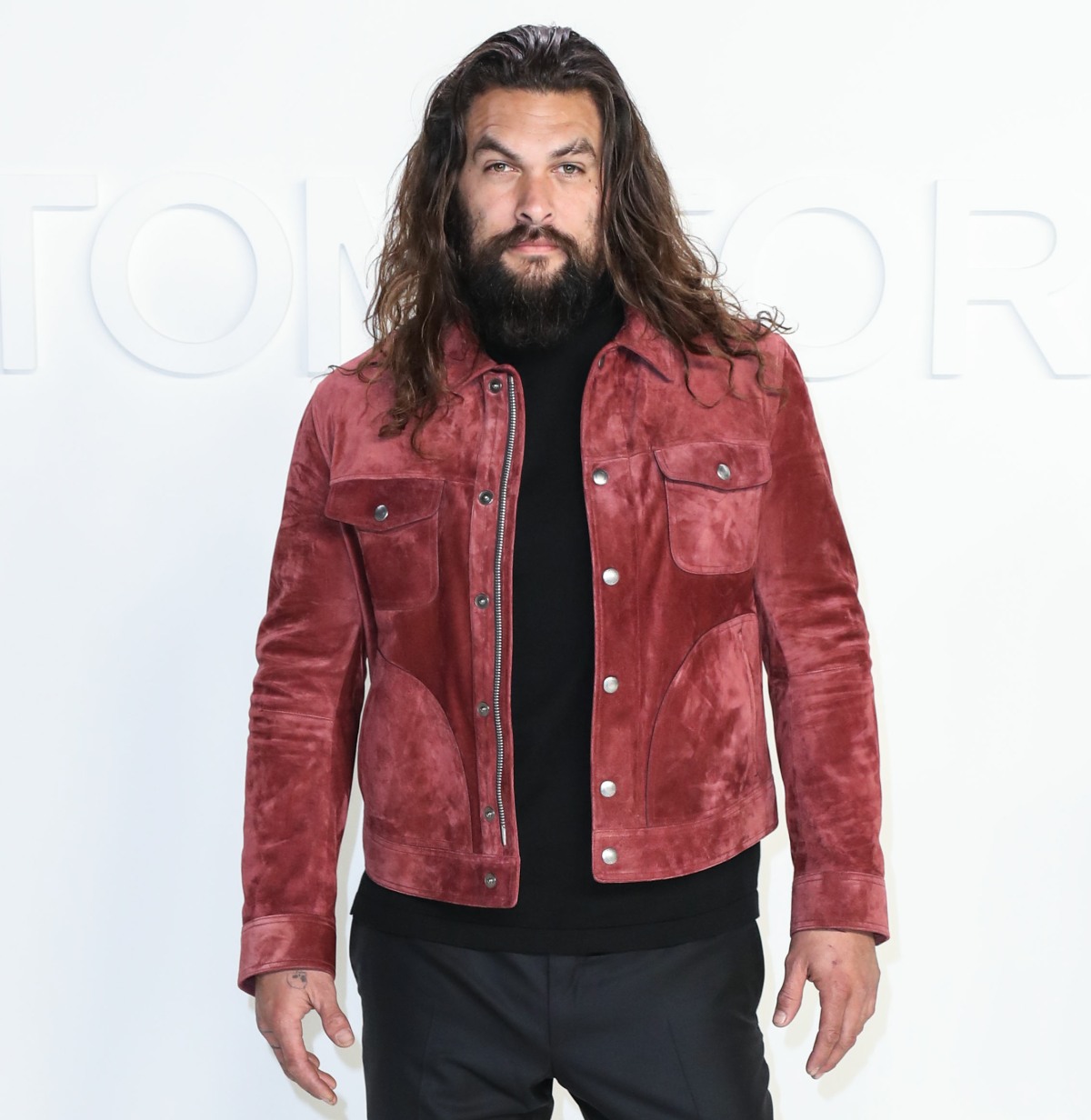 Photos courtesy of Avalon Red, 'Dune' poster.