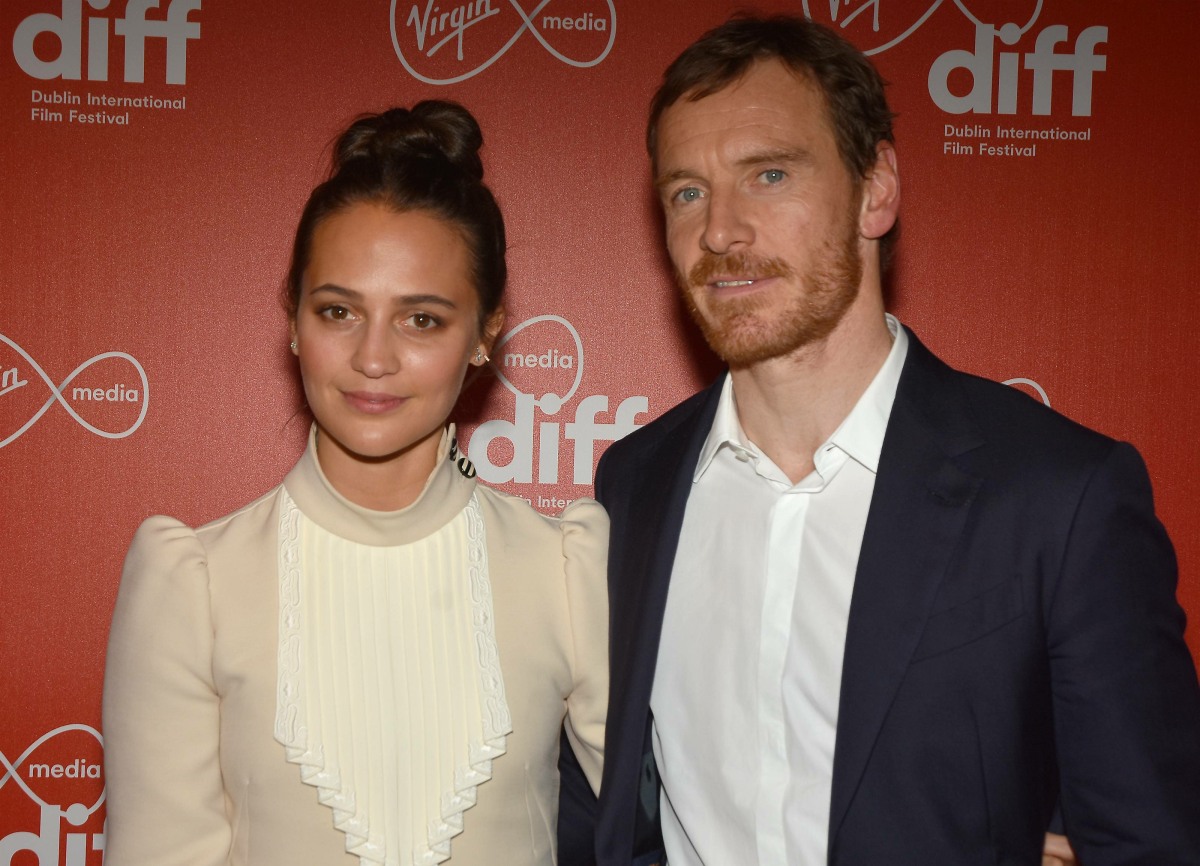 Michael Fassbender and Alicia Vikander got married three years ago, in a lowkey ceremony in Portugal. They moved to Portugal in, like, 2015 or 2016? It was a while ago, and it was around the same time that Fassbender really started walking away from movies in a big way. He still works now and then, but mostly he just hangs out in Portugal with Alicia and races cars. Alicia has worked inconsistently in recent years too, and the last time we saw them on a red carpet was March 2020. There were some paparazzi photos of them last fall and I do remember some minor gossip about whether Alicia "looked pregnant" in those pics. Well, she probably was preg. And now Fassbender has been seen with a baby on the set of Alicia's new series.
Michael Fassbender was pictured cradling a baby on Monday as he supported Alicia Vikander on the set of Irma Vep in Paris. The actor, 44, looked in good spirits as he held onto the tot while watching his wife work on her upcoming HBO series. While Michael walked around the set with the baby, Alicia, 32, was seen making her way to her trailer in a fluffy white robe and sliders.

It is the first time Michael has been seen out with a baby and no further details are known. Michael and Alicia have lived in Lisbon, Portugal, since marrying three years ago and have not previously spoken about whether they would have children together. The couple were last pictured together in October 2020 when they were seen enjoying a stroll in Alicia's native Sweden.
Yeah, I think they had a baby and they didn't announce anything because they're both wary of getting press for anything these days. Fassbender was supposed to be the big guy of his generation, the next DeNiro, the next Jack Nicholson. But a combination of bad choices and lack of desire for stardom (I think) made him leave that all behind for a quieter life with his wife and baby. God bless and congrats to them.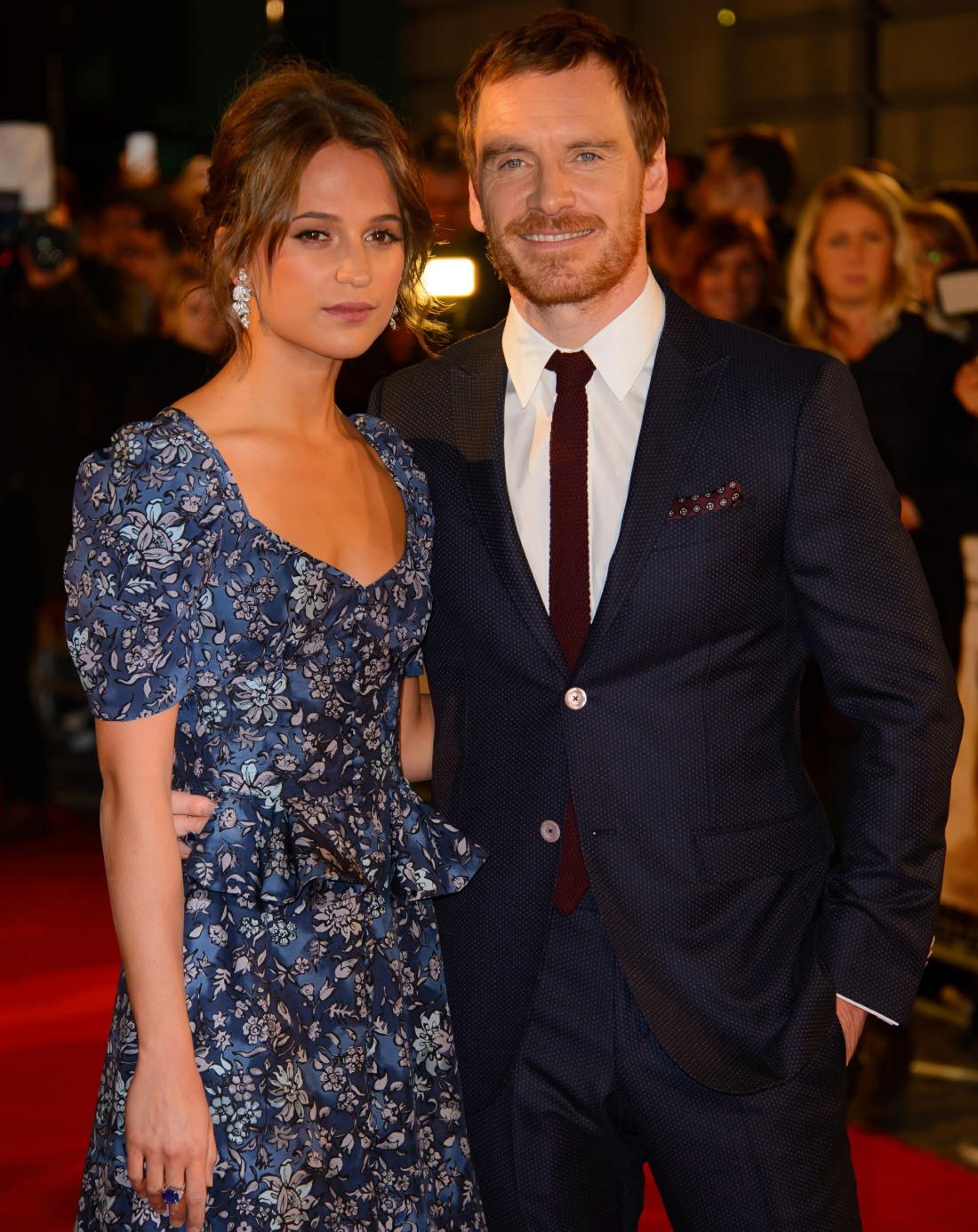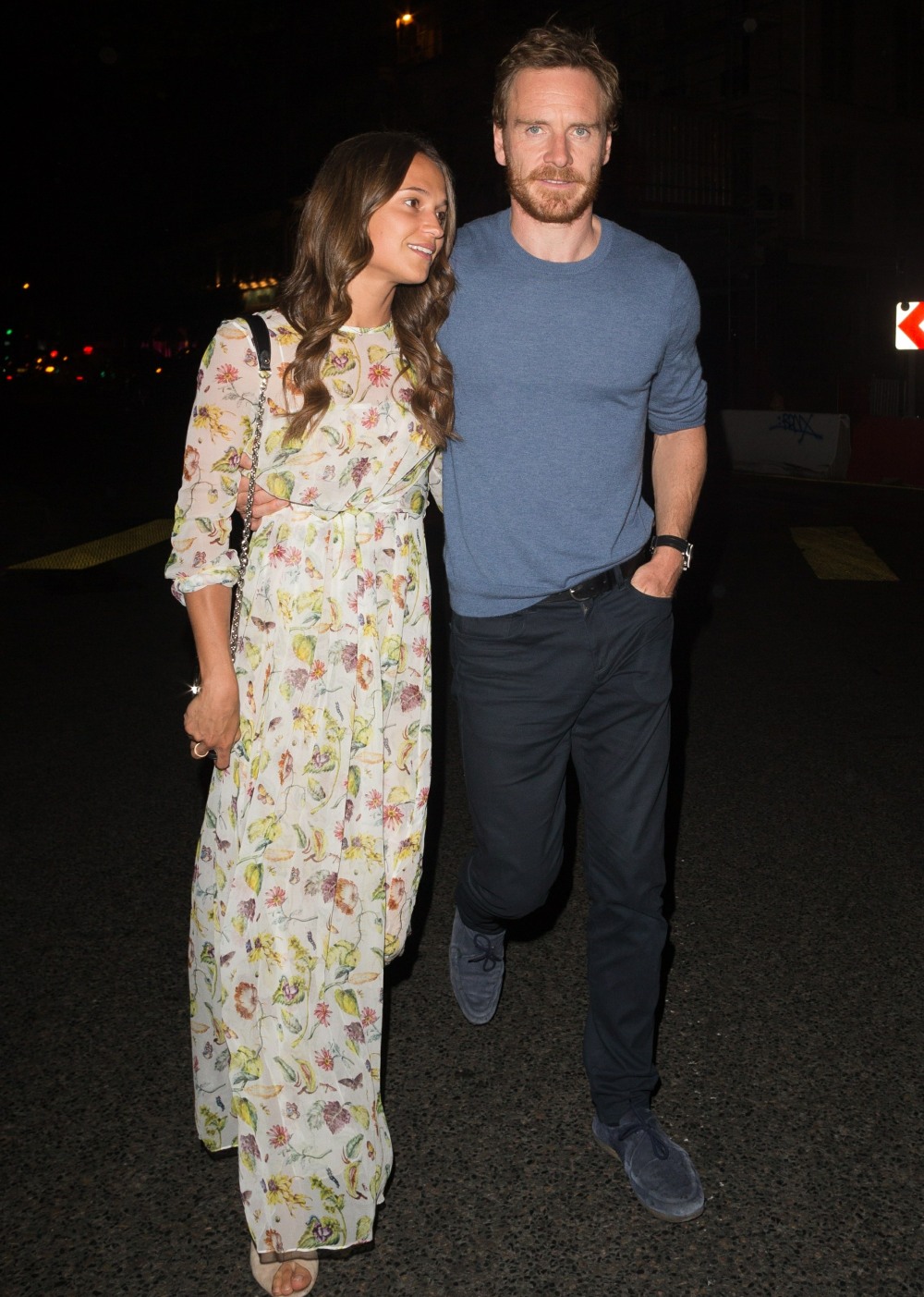 Photos courtesy of Avalon Red, Backgrid.