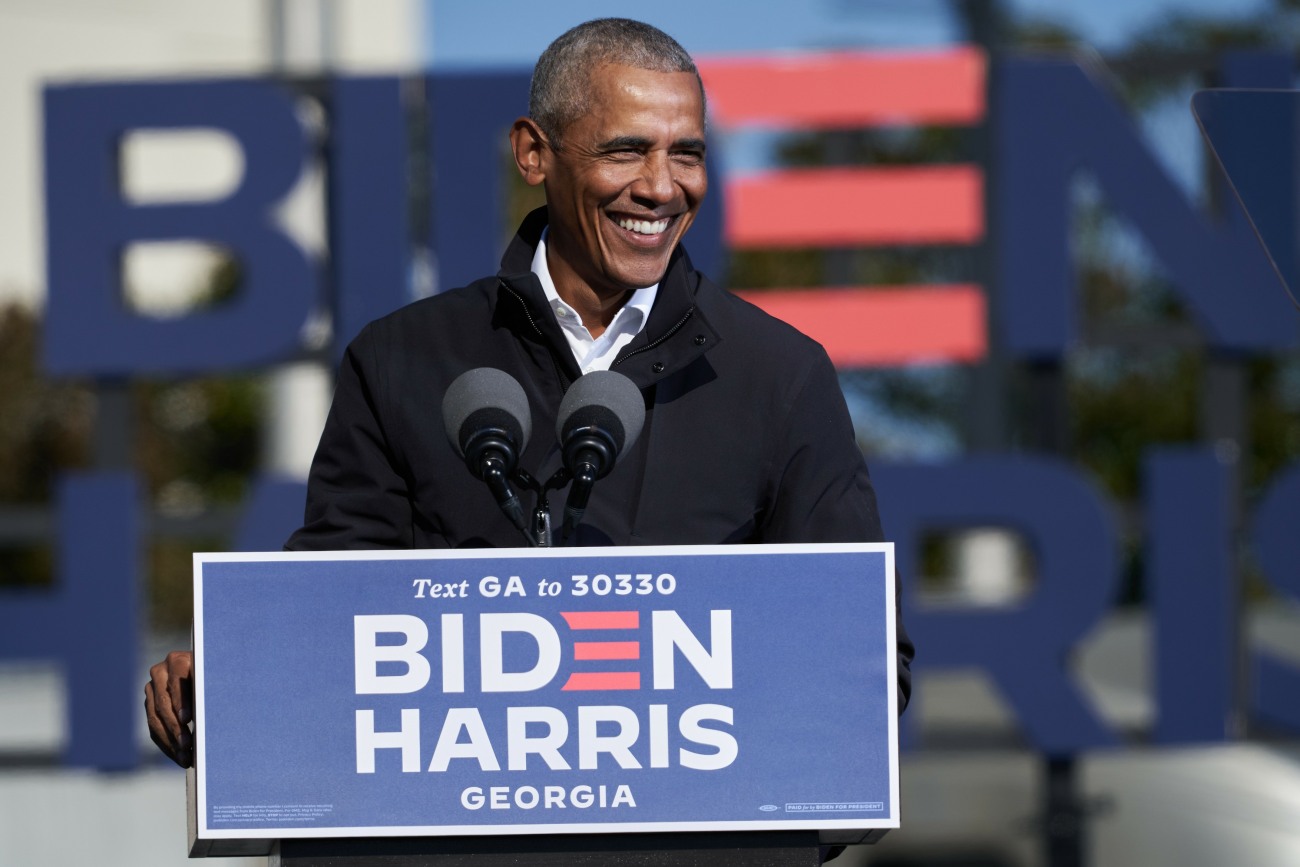 I hope y'all are happy. Our Forever POTUS Barack Obama was going to host an elegant, vaccinated and outdoor birthday party for himself on Martha's Vineyard and then everyone got hysterical about it. So now the party is still happening but with a reduced guest list! Axios was the first outlet to get melodramatic about "how dare Barry Obama host a party with vaccinated people!?" Conservatives bandwagoned on the issue and accused Democrats of hypocrisy because, you see, if Donald Trump threw himself a party, Democrats would be mad. If Trump threw himself a party, it would be an unmasked, unvaccinated insurrection. Barry's party will be an outdoor buffet with sane vaccinated people who have no desire for armed insurrection. So here we are:
Barack Obama's upcoming birthday celebration has been scaled back as the delta variant of COVID-19 is spreading across parts of the United States. The former president and his wife, Michelle Obama, initially planned to celebrate his 60th birthday next weekend with friends, family and former staff on his 29-acre oceanside property in Martha's Vineyard. But the lengthy guest list, which drew criticism from conservatives after details were first reported, has now been reduced.

"This outdoor event was planned months ago in accordance with all public health guidelines and with COVID safeguards in place," Hannah Hankins, a spokeswoman for the Obamas, tells PEOPLE. "Due to the new spread of the Delta variant over the past week, the President and Mrs. Obama have decided to significantly scale back the event to include only family and close friends. He's appreciative of others sending their birthday wishes from afar and looks forward to seeing people soon," Hankins said in her statement.

PEOPLE previously reported that guests attending the party will be required to undergo COVID testing. The event will be overseen by a medical professional who is intended to ensure that state and local pandemic protocols are followed along with the guidance from the Centers for Disease Control and Prevention. President and Mrs. Obama have been strong advocates for vaccinations, too, getting inoculated alongside other former presidents and first ladies in March. "I encourage everyone to get a vaccine as soon as they have an opportunity," the former first lady told PEOPLE at the time.

It's unclear how many people will now be in attendance at the party. Outlets like Axios had reported the original guest list had around 475 confirmed attendees, but the Obama camp would not attach numbers or names to the shrunken guest list.

A source no longer going to the party tells PEOPLE that "no one needs to feel sorry for Barack Obama. This is the reality so many people are facing with COVID and it's the right thing to do," the insider says, adding that the Obamas "have no interest in being a distraction from the basic point: that everyone should get vaccinated."

At least a handful of celebrities are still expected to attend by virtue of their close friendships — and partnerships — with the former first couple. Bruce Springsteen, for example, is currently working on a book with President Obama after doing a podcast together. One news outlet had reported that Pearl Jam was to perform at the party though the former president's tastes lean more toward hip-hop, rap and pop classics. But a spokesperson for the rock band told Fox News: "Pearl Jam is not performing at Obama's 60th birthday party this weekend."
No Pearl Jam, no guest list of 450-plus and no fun! I feel bad that Barry had to change his birthday plans mostly because Republicans are addicted to criticizing every f–king thing he does. I mean, sure, it's wise of the Obamas to change the party plans with the rise of the Delta variant. The Obamas respect the science and perhaps everyone will take the Delta variant seriously now. Oh wait, that won't happen. Right after all of those Republican douchef–ks whined about Obama's party, they went on to promote vaccine misinformation and scream about how no one should wear masks. I would be downright shocked if Republicans in Congress don't try to have at least five hearings on Barry Obama's birthday party.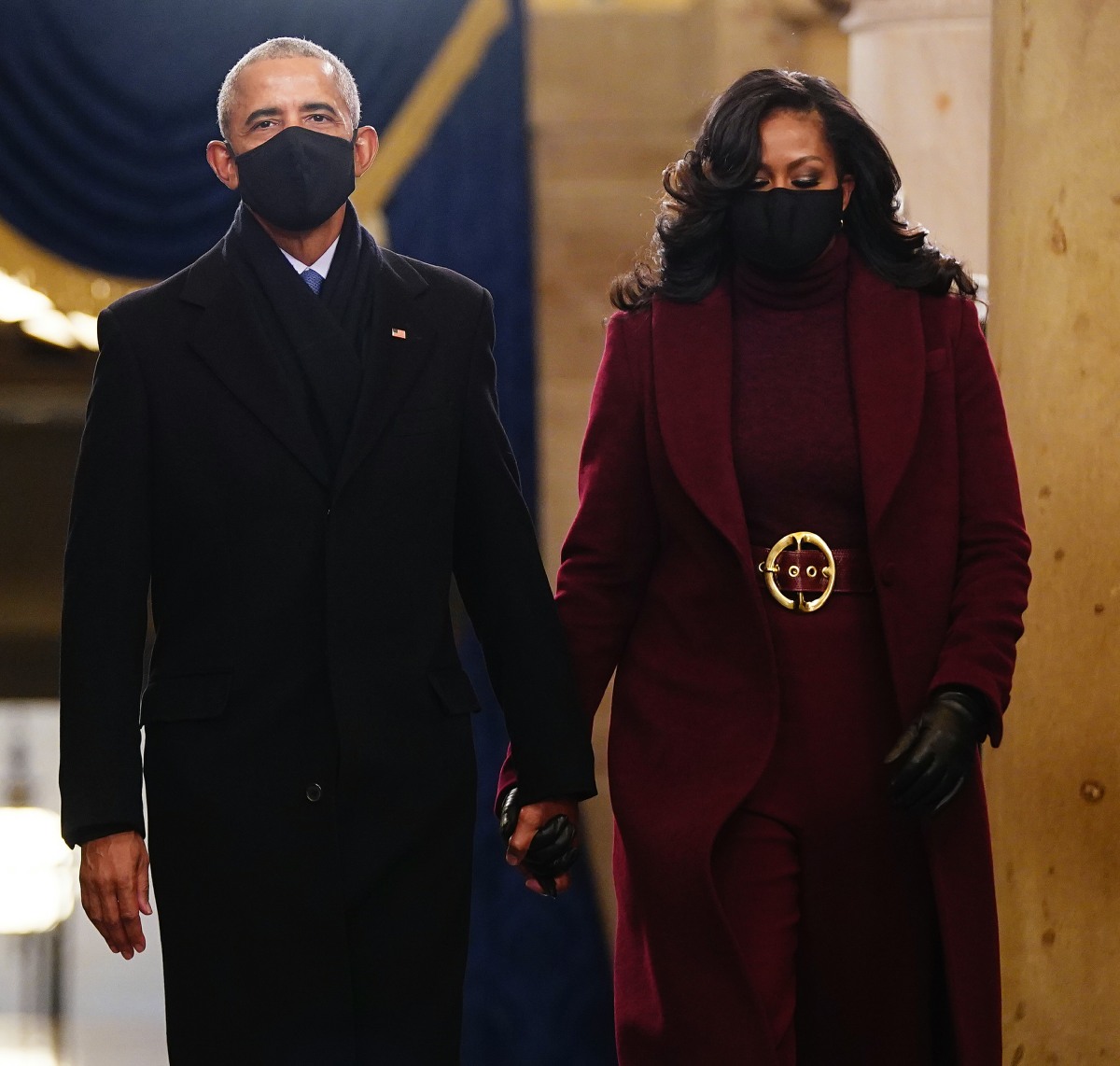 Photos courtesy of Avalon Red, Backgrid.