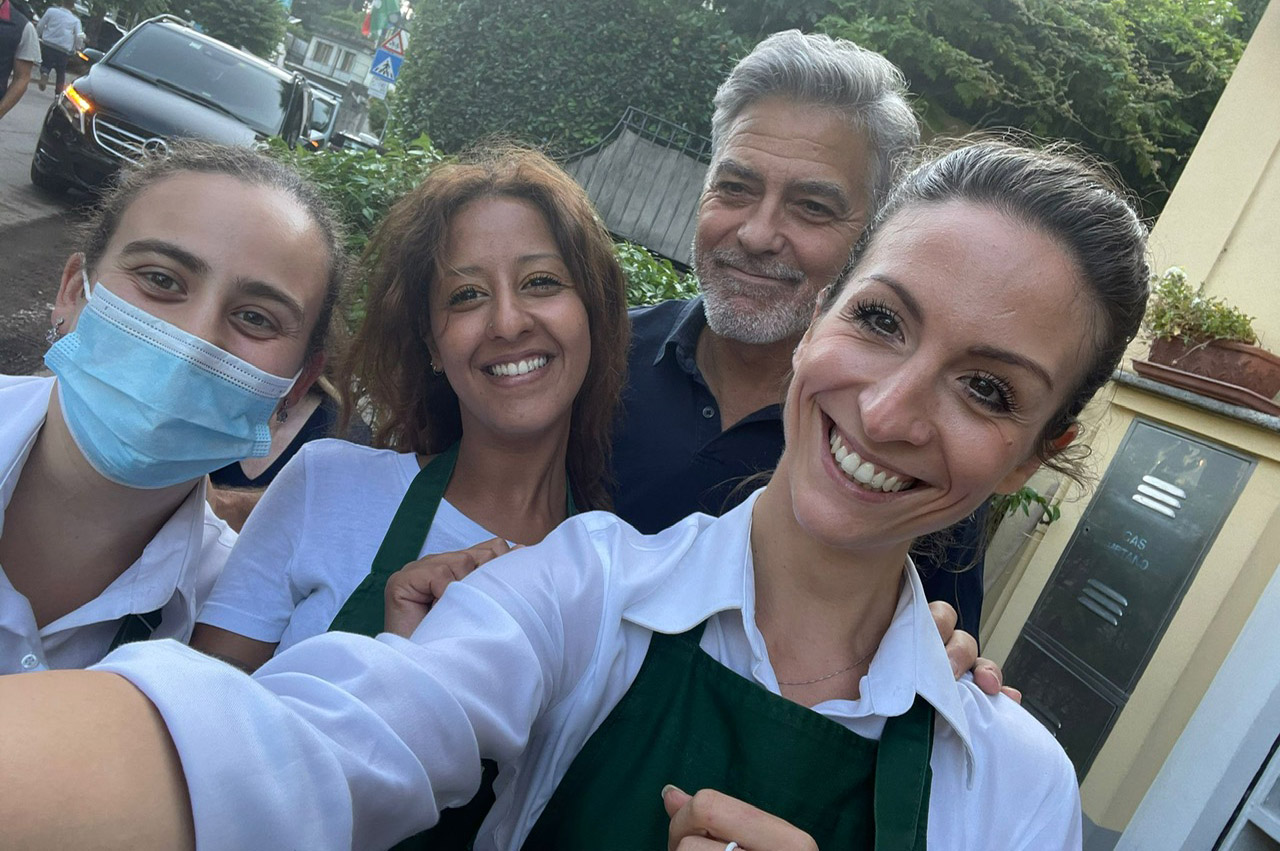 The last two days we have seen the generosity of many. Duchess Meghan kicked off her 40th birthday with her 40×40 initiative encouraging mentoring and service. Meghan isn't the only generous person in her friend group. George Clooney has been seen in his adopted town of Laglio, Italy. Laglio recently suffered massive landslides from unprecedented flooding last month. George, who is in town with his family for the summer, wanted to find ways to help his neighbors who were affected. George contacted the local council about how he could help rebuild the town and assist the 60 residents who had to be evacuated. Mayor Roberto Pozzi told People that George was gracious about taking pictures with locals.
According to the Evening Standard, 60 local residents had to be evacuated due to the storm.

Local mayor Roberto Pozzi tells PEOPLE that Clooney, who is in Italy with wife Amal and twins Ella and Alexander, 4, "wanted to get a first hand idea of what was going on."

"He came over to the local city council on his own, by foot, and then together we went to see the landslide," Pozzi says. "He wanted to understand in person what had happened. He was very impacted by what he saw. He told us he would take some initiatives to help."

Pozzi thinks The Tender Bar director wanted to show support and also raise awareness by making a personal appearance and taking photos with locals.

"His stopping to be photographed by people that asked him showed his commitment to supporting the recovery. It shows how keen he is, how interested he is in this area of which he has already been made an honorary citizen," says Pozzi. "It's pretty clear that after 20 years here in Laglio, he cares. If he weren't profoundly attached to the town he would have gone somewhere else. He is sincerely attached to this town."

Local resident and journalist Daniela Colombo also praised Clooney for getting "his feet firmly entrenched in the mud."

"He had his photo taken with anyone locally who asked him for a photo," explains Colombo. "He was really considerate as he realized this visit would give visibility to the natural disaster that had taken place, and would be of support to the area and to the people who had lost their homes in this disaster. It was really kind and generous of him to do this."
This George Clooney news just warmed my heart. I love when people take the time to give back. It shows that they aren't so self-absorbed which could be easy when you are as rich as the Clooneys. I also enjoyed reading how George was so gracious with the locals and took pictures with them. Some high and not so high profile celebrities would never. When I meet a celebrity I tend not to ask them for a photo because I don't like invading people's space. In this case I think it just made George feel more like a part of the community. I am looking forward to seeing what George does to help the community of Laglio. The devastation in Italy and Germany has affected so many people. If George does a fundraiser I hope to donate whatever I can. Italy is also like a second home to me. I transitioned from teenager to adulthood in Sicily. I definitely have a love for the country and its people who were so warm and welcoming to me.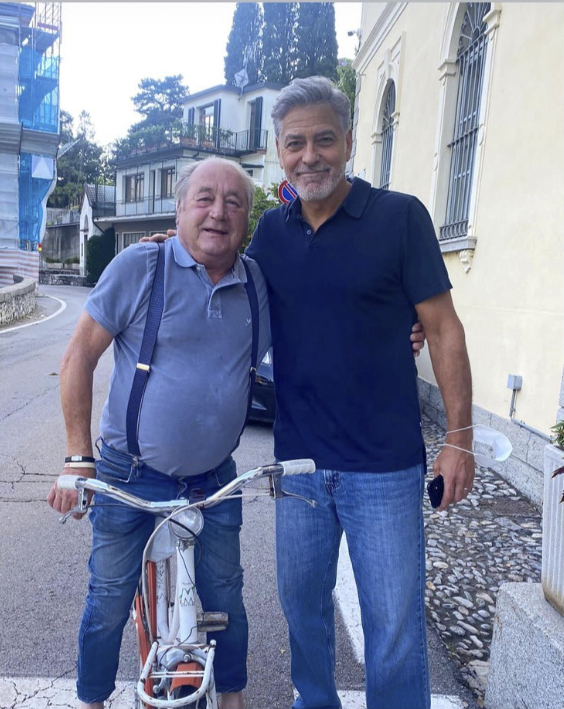 photos via People, Facebook and Instagram