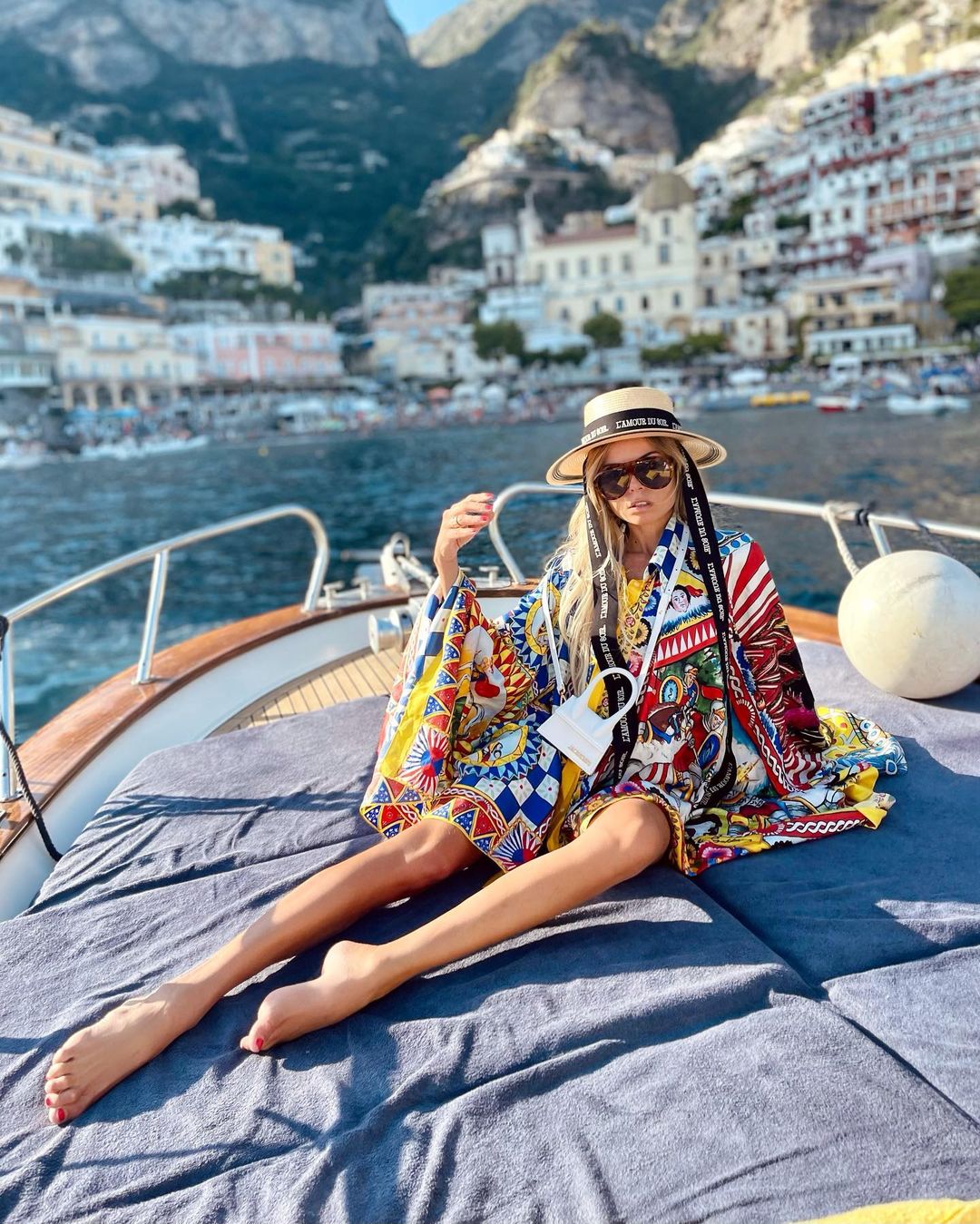 We're still talking about Jack Brooksbank and the "yacht" off the coast of Capri. Jack was in Capri late last week for the UNICEF ball, which was a work trip for him as a brand ambassador/director of European relations for Casamigos. Casamigos was one of the sponsors of the UNICEF ball, and Jack was in town with a few attractive female coworkers. Before the charity event, Jack and his coworkers rented a boat and spent a day on the sea. A few of the ladies decided to go topless. Wouldn't you know, a photographer was there, on another boat, to document the whole thing. It might have been – and probably was – an innocent work-related outing. But the optics were terrible and disrespectful to Jack's wife, Princess Eugenie. Now one of the topless women is speaking out. Her name is Erica Pelosini Leeman and I am now obsessed with her rich-bitch Instagram (I'm including some of the photos in this post).
A model pictured cavorting topless with Jack Brooksbank on a boat in Capri today said she 'regrets' it and apologised for 'embarrassing' Princess Eugenie. Stunning Erica Pelosini and two bikini-clad models enjoyed an afternoon on the sun-kissed Italian coast on a vintage speedboat with Mr Brooksbank clasping a glass of rose while Eugenie was in Windsor looking after their five-month-old son, August. Eyebrows were raised as the 35-year-old wrapped his arm around Pelsoni's waist during the cruise around the chic Mediterranean island. And speaking exclusively to MailOnline, Ms Pelsoni said she regretted taking off her bikini top during the excursion.

She said: 'I usually never go topless, but my bikini got wet and I decided to take it off. I know it does not look right for Jack and his family. I felt very bad for them when I saw the images of him surrounded by three women because his wife was not there. It led people to make improper suggestions and jump to conclusions and it's very hurtful that people are thinking this. I'm very sorry if I caused any embarrassment to Princess Eugenie and Jack. It wasn't appropriate for me to be topless.'

Ahead of the UNICEF bash, Jack spent Friday afternoon aboard the classic 26ft 'gozzo' boat, exploring the caves and grottos dotted around Capri's coast. Joining him and Ms Pelosini were Rachel Zalis – a former editor of Glamour magazine who is now Casamigos's global director, and who soaked up the rays in a black bikini – and Maria Buccellati, a model turned fashion ambassador.

Ms Pelsoni said: 'Looking at the images, I can understand how they could be misinterpreted. I'm topless, Maria is hugging him, and Rachel is also a very beautiful woman, but people are assuming the wrong things. We were there as friends and work colleagues having a wonderful afternoon in the Italian sun. Jack is a very dear friend of mine and I have known him for a number of years. He's also good friends with the other two women. It's very upsetting for me that people could be thinking the wrong things.'

Ms Pelosini revealed that ahead of the ball, she decided to take the group to her favourite restaurant, Lo Scoglio, which is on the Italian mainland on the stunning Amalfi coast. They hired a boat because it is easier to get to it than by road. After a near four-hour lunch, they were returning to their hotel when they decided to stop for a swim.
"I decided to take off my bikini top because it got wet" is a very special kind of excuse/explanation. Imagine if everyone decided to take off their swimwear the second it got wet! At least Erica has the decency to understand that the optics were indeed terrible. There was a lot of European-versus-American arguing about just how accepting Europeans are of topless swimming and all of that. I fought that war before and I don't care at this point, but it's interesting that she acknowledges that it looked bad. The topless women were only one part of why this particular incident was pretty skeevy and disrespectful to Jack's wife.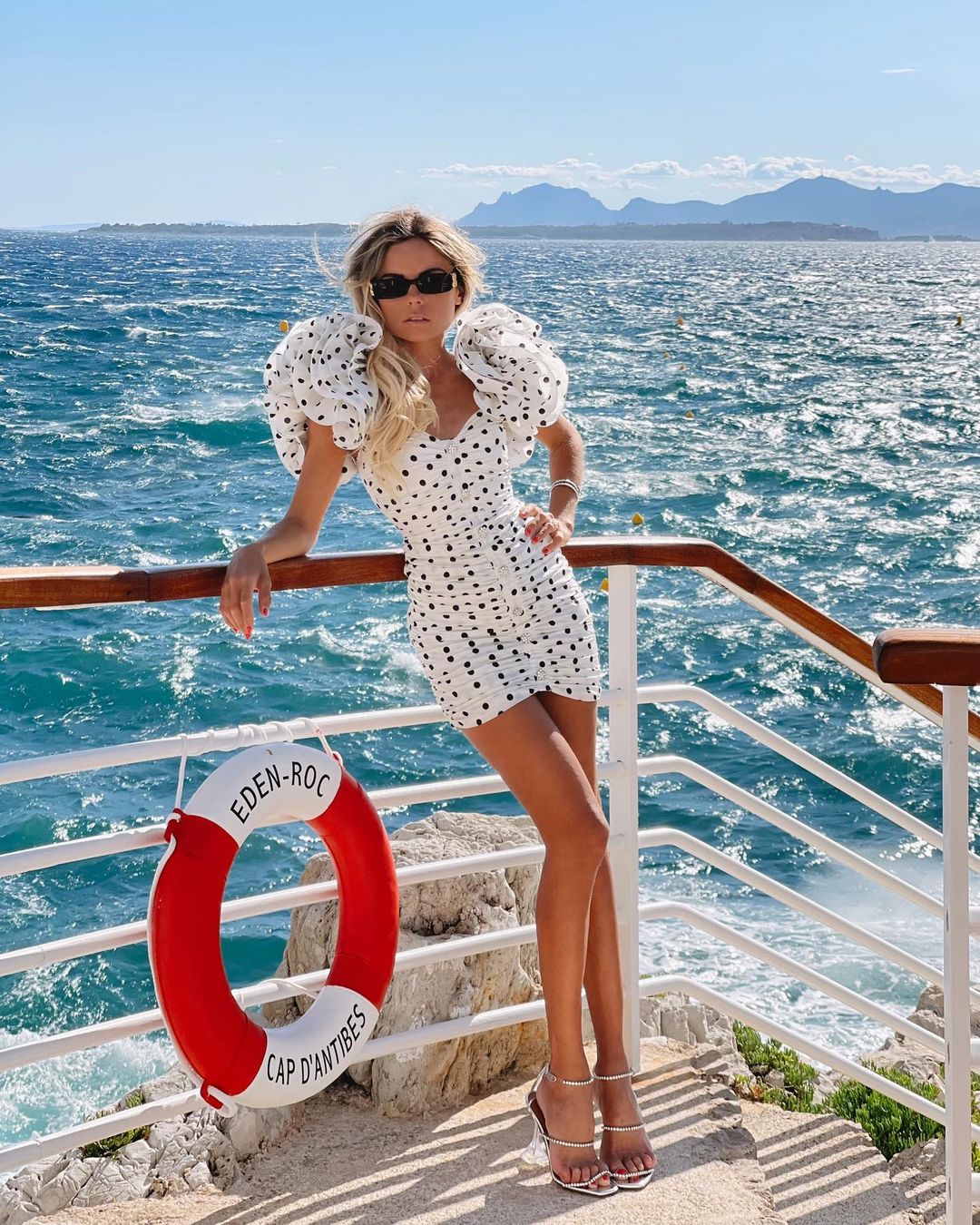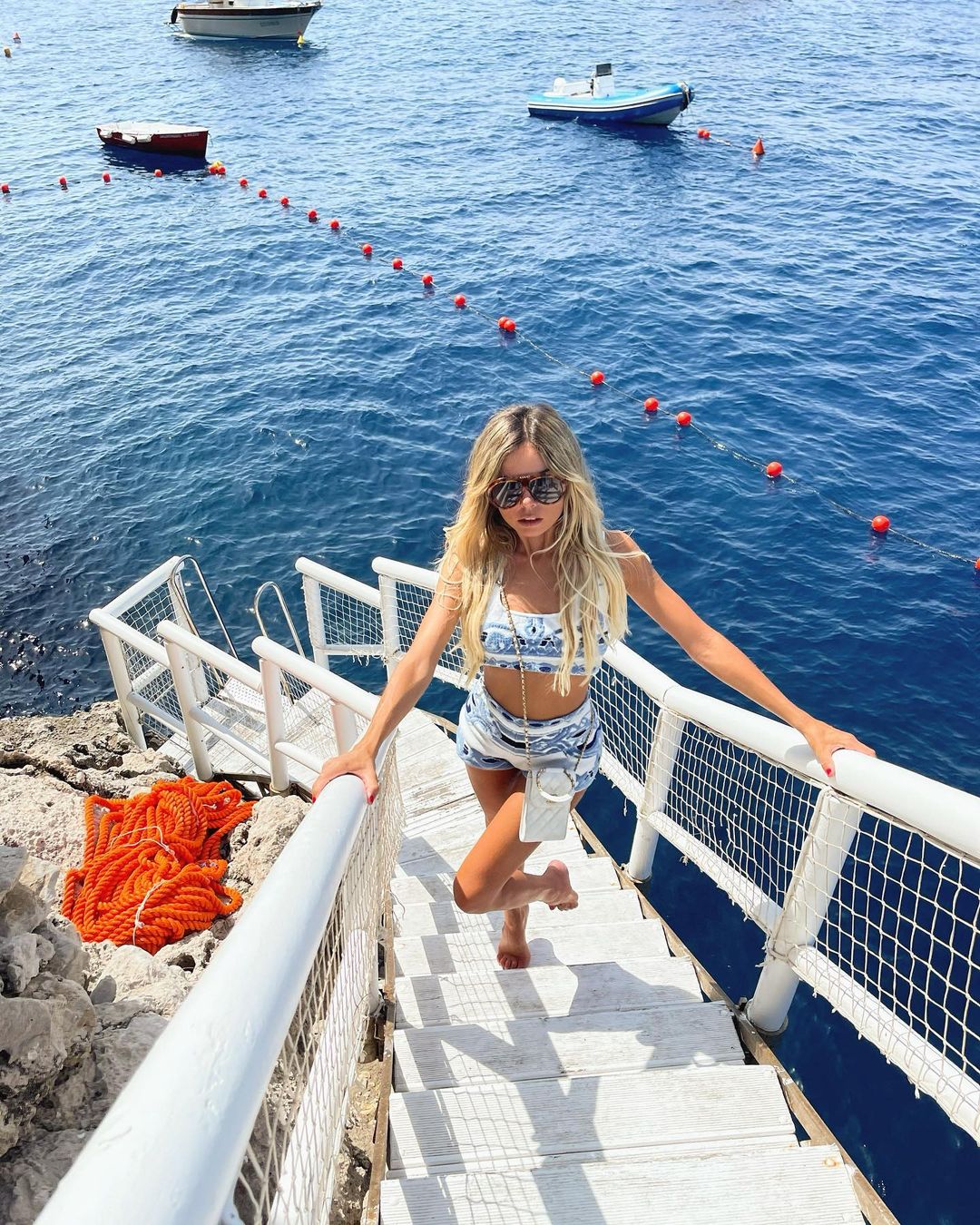 Photos courtesy of Erica's Instagram and Getty.