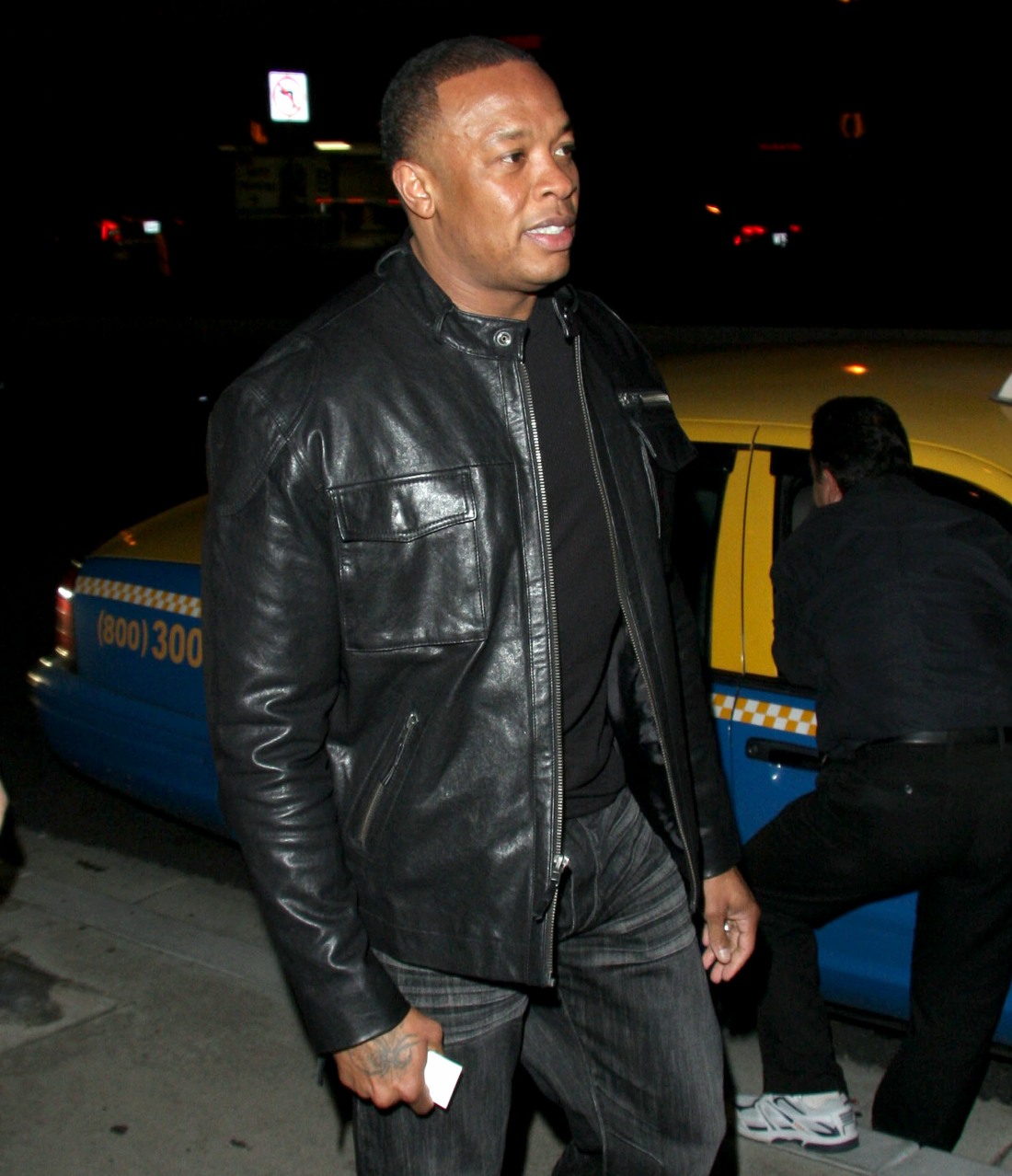 I've been covering Dr. Dre's divorce from Nicole Young for a bit, and as I've written about him, I've read through his Wiki bio a few times just to get his romantic history and his family history straight. Nicole is actually his first wife – they married in 1996, when he was 31. Before they married, he had a series of relationships which produced children, and by Wikipedia's records, he's fathered eight children total. Apparently, there have always been issues with Dre financially supporting his children and his baby-mamas, and at least one of his exes, Jenita Porter, took him to court for child support. He also has three daughters with his former girlfriend Lisa Johnson, including 38-year-old daughter LaTanya Young. LaTanya spoke to the Daily Mail (via Page Six) about how she's homeless and living out of her car, and how Dre refuses to help her.
Dr. Dre's oldest daughter says she's homeless and living out of her car — despite repeated pleas for help to her music mogul father. LaTanya Young, who works for DoorDash and Uber Eats as a delivery driver, said in a new interview that she hasn't received money from the Beats founder in a year and a half.

"My kids are staying with friends — they are not living in the car, it's just me," Young, who is a single mother of four, told the Daily Mail. "I'm taking odd jobs just to make it now — I got paid $15 an hour as an assembler at the warehouse. I'm trying to keep my head above water. I've been in debt for a while."

LaTanya is Dre's daughter with Lisa Johnson, from whom he split when LaTanya was 5 years old. She claims she hasn't seen the music producer, born Andre Young, in 18 years and can only communicate with him via his team. LaTanya said she fears losing her rental car because she can't afford the payments after moving to California from Las Vegas in search of better work.

"The car is a pretty penny," she explained. "It's an SUV that costs $2,300 for three weeks and I only paid for one week. Sooner or later they are going to take the car."

LaTanya admitted that Dre has given her money in the past but says he stopped paying in January 2020. "His lawyer has said that my dad doesn't want to help me because I've spoken about him in the press," she explained, adding, "I feel like I'm damned if I do, I'm damned if I don't. I'm just trying to communicate with him and see if he wants to talk to his grandkids."
Again, from all that I've seen, Dre does not enjoy financially supporting the women he knocked up, nor does he enjoy supporting the children he fathered. He seems to think it's not his responsibility, any of it. Y'all think that Dr. Dre really gave his kids the best of everything as they grew up? Do you think he gave a sh-t about their education or job prospects or emotional care? Yeah, probably not. Anyway, there's a big debate on social media right now about whether a 38-year-old woman is responsible for her own homelessness and whether her rich AF father should help her financially. I feel like it's both? Bootstraps, etc, but also – her father is rich and historically unhelpful, and he should do better by his kids, regardless of their ages.
Generational wealth means Dr. Dre's daughter should be running one of the sham foundations he's created to avoid taxes, and he should have been grooming her to do that by paying for a top notch education.

— Pretentious AND Ghetto (@MusingsHistory) August 5, 2021
Dr. Dre's daughter is 38 years old with 4 kids, living out of her car.

You can argue that she's grown and blame her for her own misfortune, but there's no way I'm a billionaire and my child is homeless or starving. Idc how old they are.

— NUFF (@nuffsaidny) August 5, 2021
LaTanya Young says despite a handful of odd jobs, she's now homeless since Dr. Dre stopped giving her money. https://t.co/zBZ14Mlb2v pic.twitter.com/e22Qmqtfr1

— TheShadeRoom (@TheShadeRoom) August 4, 2021
Photos courtesy of Avalon Red.