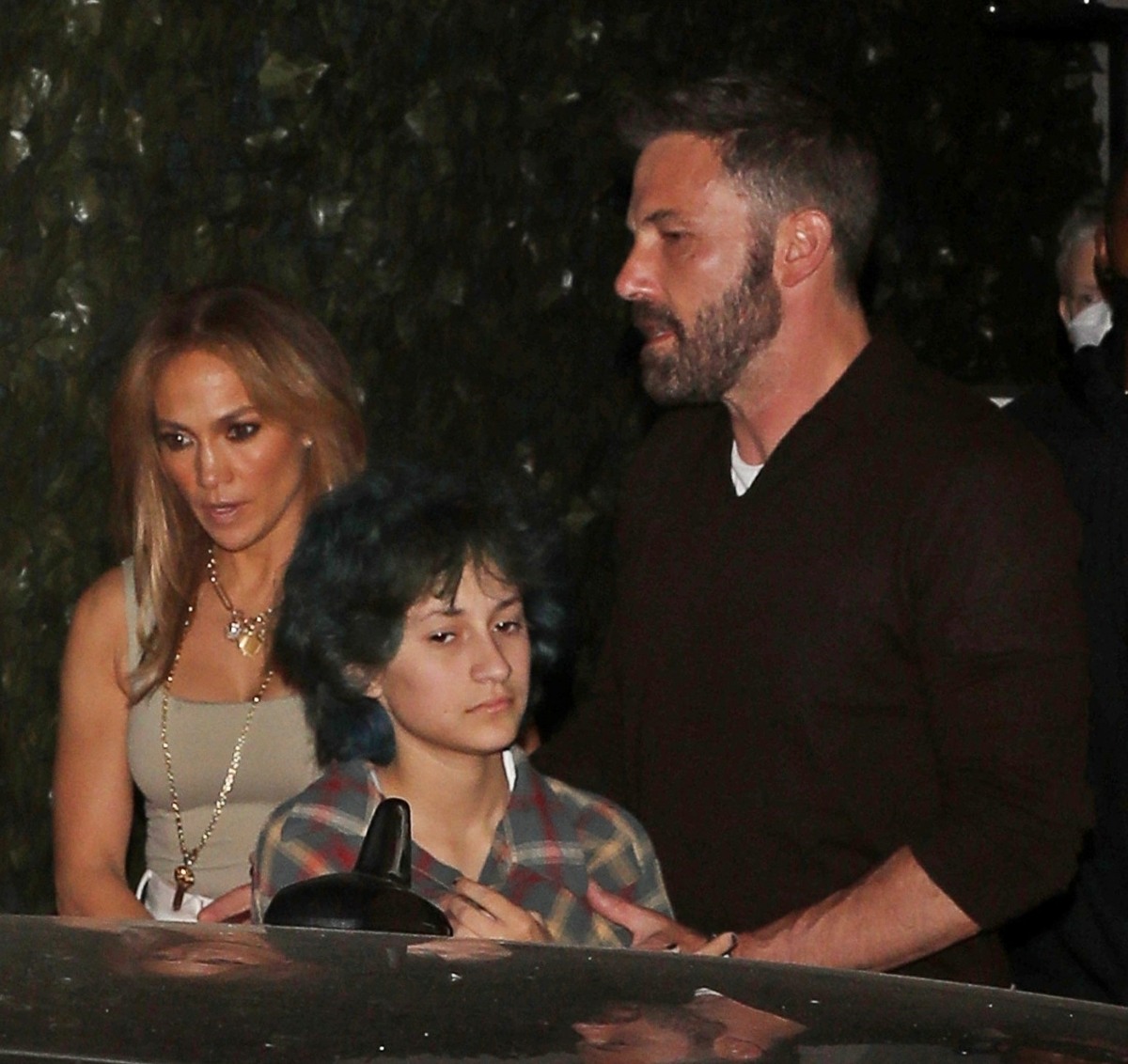 Last night, Ben Affleck had a single-parent's date night. A date night with Jennifer Lopez and her daughter Emme. Judging from the photos from recent months, I think Emme is the kid who is giving this Bennifer thing a chance. Maybe Emme thought A-Rod sucked, maybe Emme is just an easy-going kid, but she seems to enjoy spending time with her mom's new boyfriend. Ben seems sweet to Emme too, even in photos from the Hamptons and beyond, he talks to her a lot and seems especially protective of her. He's got two daughters, he knows how to talk to girls.
So Ben, J.Lo and Emme went to Craig's last night. There seemed to be some madness with the paparazzi as they were leaving, and J.Lo was the one who looked a bit stressed out about the flashes from what I imagine was a wall of photographers outside the restaurant. Emme seemed fine with it, and Ben seemed mostly concerned with Emme.
Can I just say? I love how Emme blows up her mom's color wheel for this relationship. J.Lo had her outfit and Ben's outfit all planned out on the brown-and-cream wheel and then Emme turns up in her flannel and blue hair and paint-splattered shorts. I love this for all of them.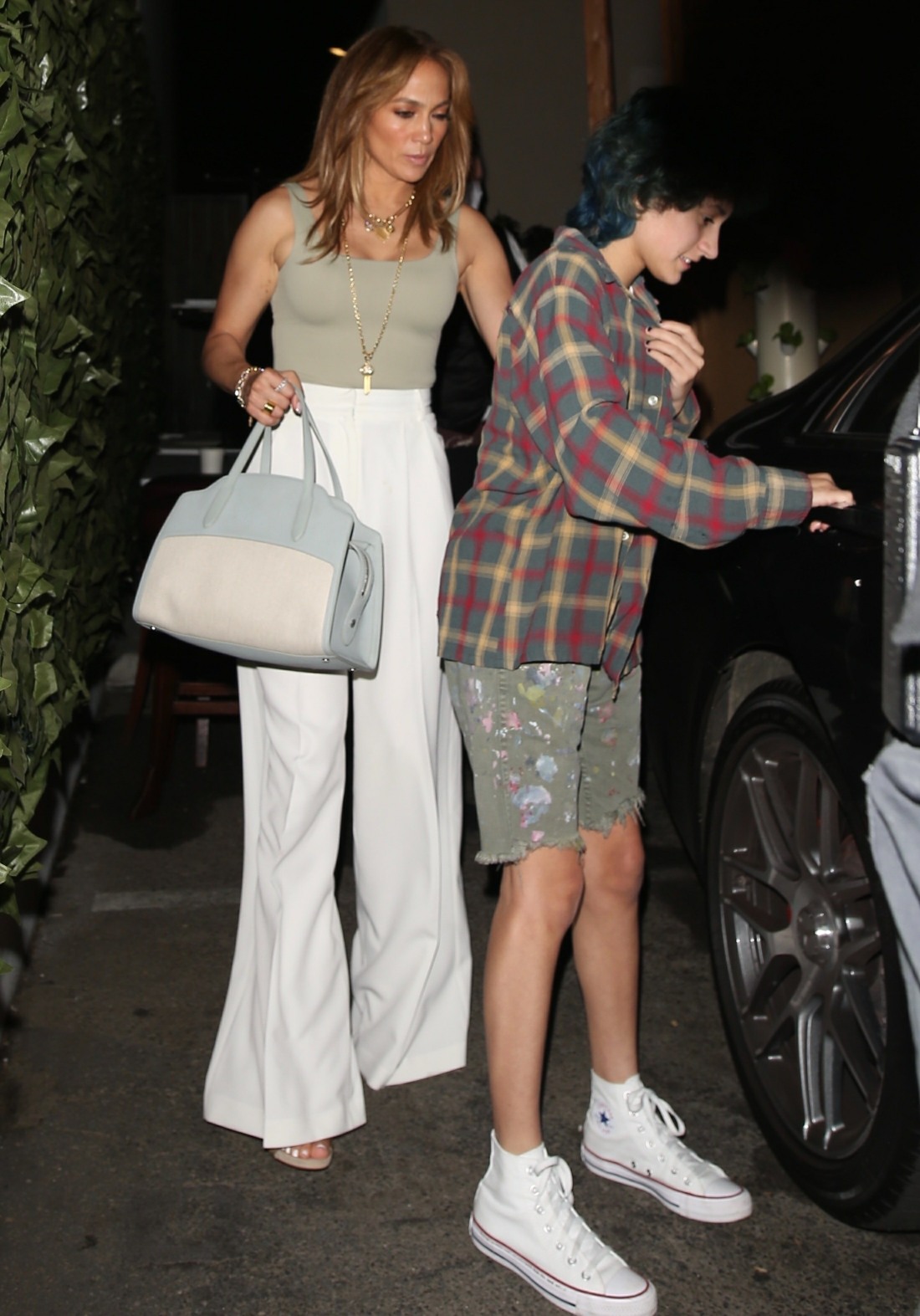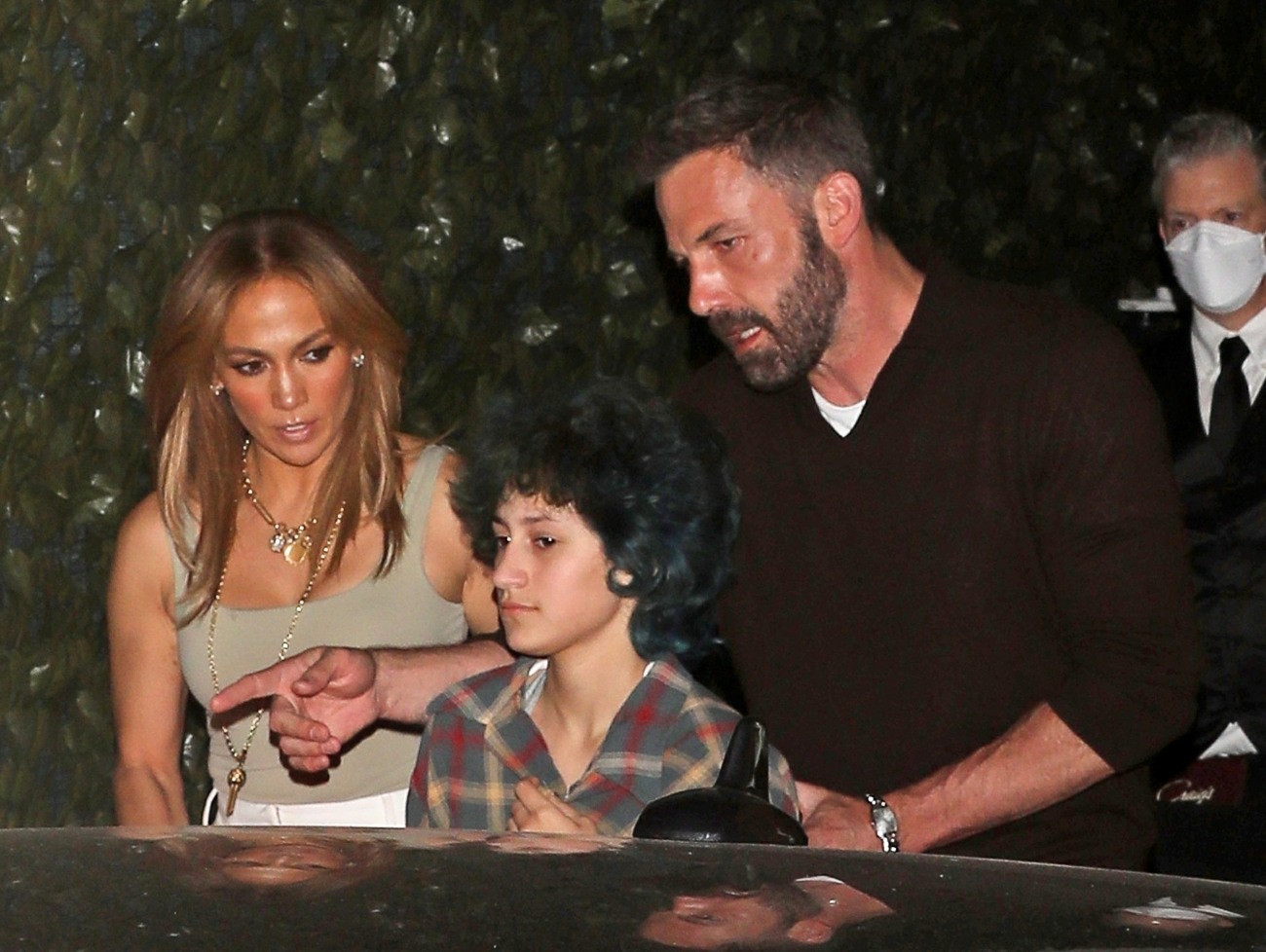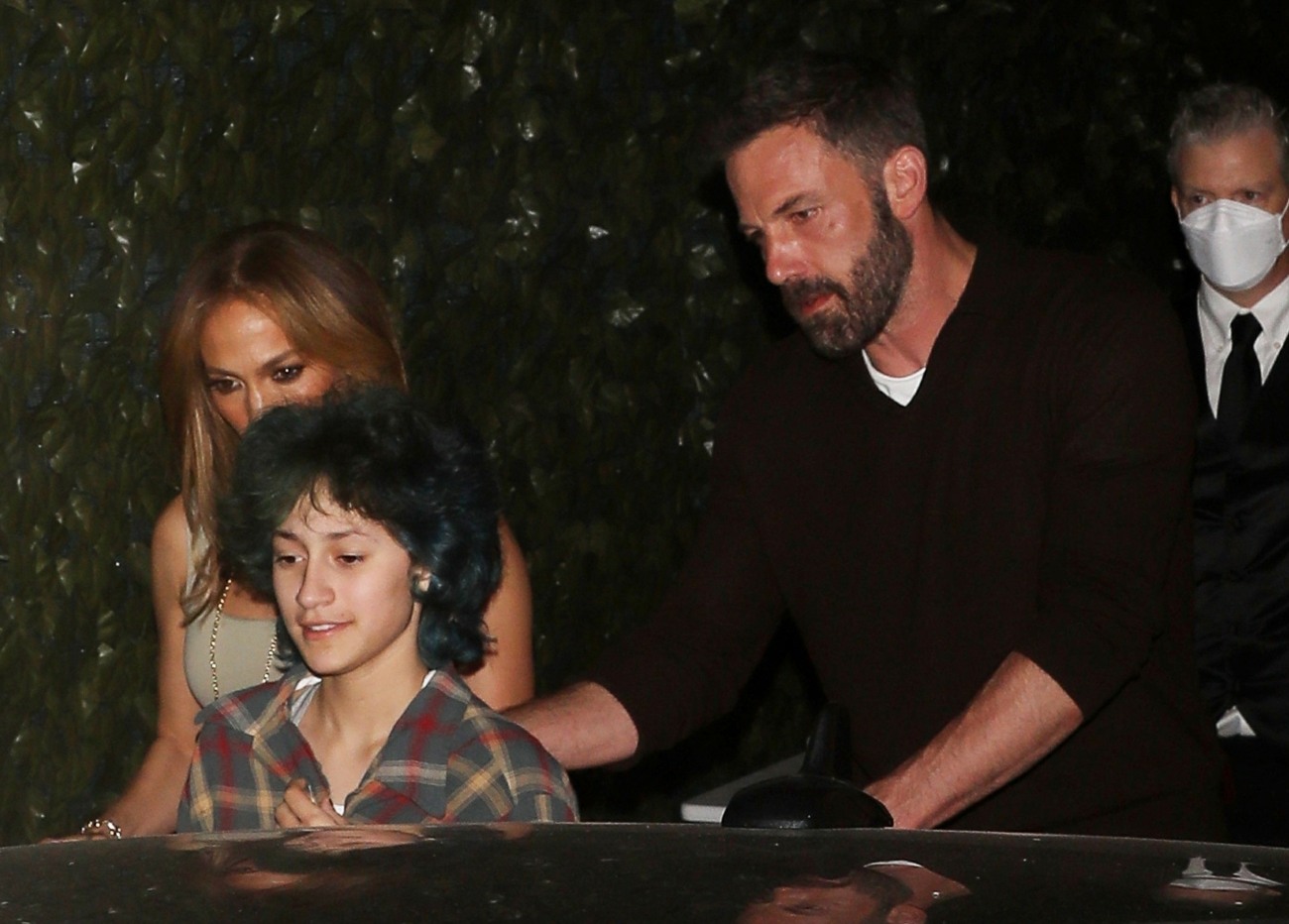 Photos courtesy of Backgrid.