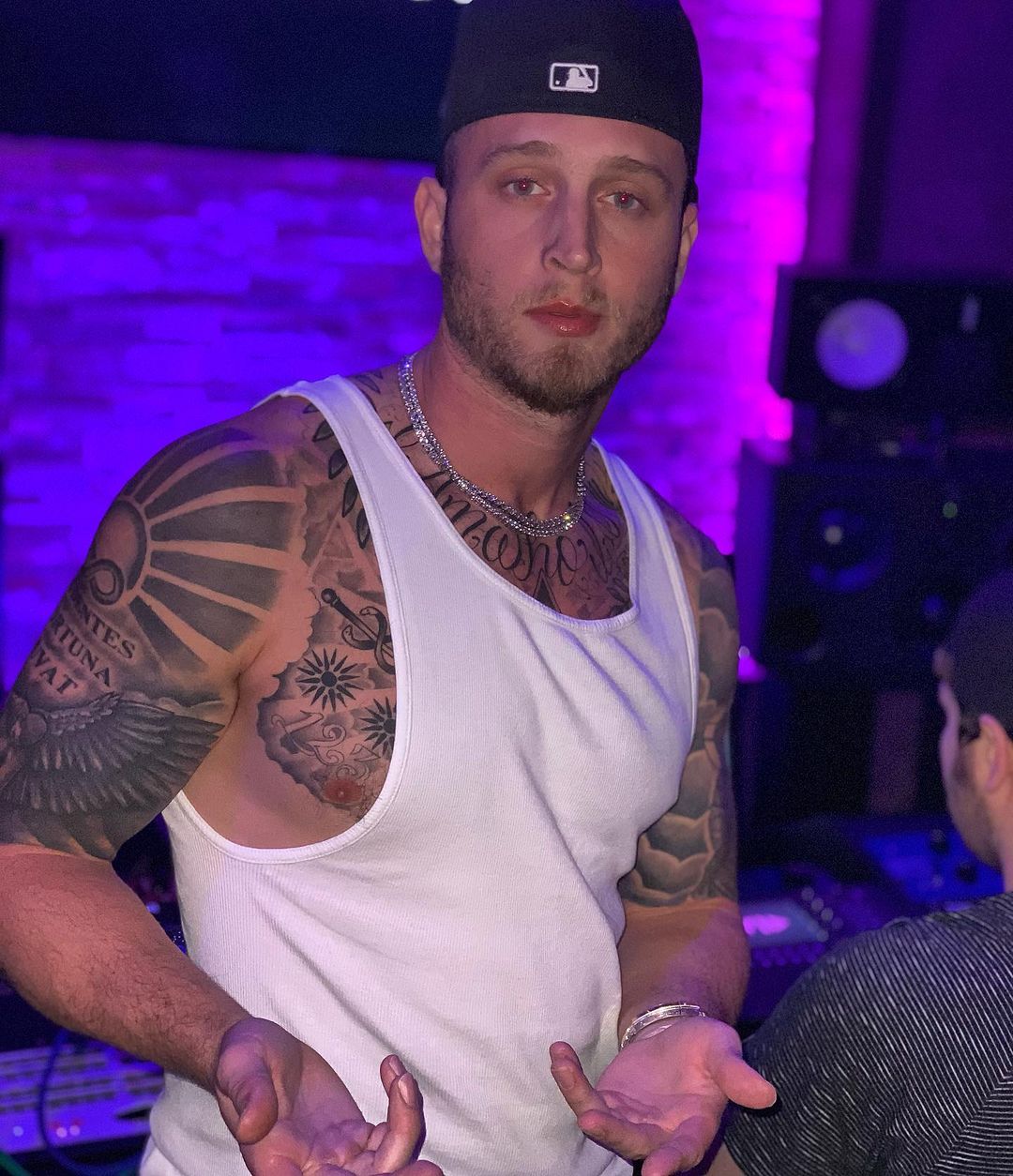 The stupidest, most ignorant people in the world saw a global pandemic hit and really thought "this is my time to shine!" The sheer number and volume of anti-vaxxers, anti-maskers, anti-sciencers and dumbasses is staggering. I hate them all. I am especially disgusted with Chet Hanks, who went to Northwestern, had every educational opportunity, has every privilege afforded to cis, hetero white men and still behaves like a f–king moron. A few days ago, Chet thought it would be funny to tell people not to get vaccinated because it was just "the motherf–king flu" and sick people should just stay home. Well, Chet saw that everyone was pissed off at him. So he decided to double-down.
Chet Hanks is standing firm on his anti-COVID vaccine stance. The son of Tom Hanks and Rita Wilson doubled down on his rant from earlier in the week, telling viewers on Instagram he has "the right" to express his opinion.

"I'm gonna keep this real simple for you guys, real simple," he began. "Just like you have the right to be mad at me because I said I'm not getting the vaccine … I have the right to not get that s–t."

The "White Boy Summer" rapper said he originally "wanted to" but his immune system said "it's good."

"OK, it doesn't need to be tampered with," he continued. "It said it's good, okay."

Chet, 31, pointed out people's tendencies to flip flop on their beliefs and decisions, joking people wouldn't use certain shampoos that aren't "FDA approved."

"Let's be real. 99 percent of you motherf–kers wouldn't use a shampoo that's not FDA approved, but you're willing to get some experimental government injection. There's more evidence of UFOs being real than that vaccine being healthy for you, just saying. Aliens are out there, ready for y'all to come get me, let's get the f–k out of here! Or do I have to show you my vaccine papers?"
UFOs are real. So is Covid-19. So is the vaccine. They are all real. We can't do anything about UFOs but acknowledge them at this point. You know what we can do about Covid? We can get the damn vaccine. Because it's real and there's a lot of scientific evidence which tells us that the vaccine is incredibly effective. And masks help mitigate the spread for everyone. Chet Hanks really thinks he's doing something here. I can only imagine how f–king embarrassed Tom and Rita are right now.
Photos courtesy of Chet's Instagram.