Megan Thee Stallion covers the September/October issue of Essence. This is Meg's current look – blonde bombshell, "Tina Snow," almost Marilyn Monroe-esque. Do you like it? Her hair color works a lot better than I would have thought. The Essence interview isn't in-depth or anything, but it's a nice piece and they talk to various producers who work with her and they talk a lot about her specifically "Southern" sound, and how she raps so differently than someone from New York or California. You can read the full piece here. Some highlights:
How she got good at rapping: "Being in Houston, in Texas in general, I feel like getting in a circle and freestyling is just what we do. It doesn't matter where you at, who you with, somebody is going to do a rap battle. I would see boys together and they would be rapping, so in my head, this is what you do. I wanted to make sure I was always sharp and I could do it."

She's become guarded in recent years. "There are probably approximately four people around me on a daily basis. I don't see a lot of people, I don't talk to a lot of people, because I feel like it's not good for me. I figured out that my personal space is what keeps me balanced and it's what keeps me centered."

The new album: "I feel like [my new album] will be aggressive. I feel like this project is definitely something very well thought out. This project is me talking my sh–, getting back comfortable with myself, getting back to the Megan that was on the come-up." She speaks almost wistfully of that blonde-haired, pinup-style Meg, who made macking feel empowering with Instagram caption–ready lyrics.

She focuses on self-improvement, not beefs: "Every time I make a move, I'm like, 'Okay, how can we be better than Megan last month?' 'How can we be better than Megan last year?'"
I've never really thought about Megan in terms of "wow, she's really not beefing with other women" but it's true. She and Cardi B get along well. She and Nicki Minaj get along well. Beyonce has basically pulled Megan close and protects her still. It's not that Megan is untouchable, it's that she's well-liked and people respect her work ethic and her talent.
As for what Megan says about needing personal space and needing to not be around people constantly – a true introvert. She seems like someone who gets overstimulated when there's too much happening around her. I'm like that too.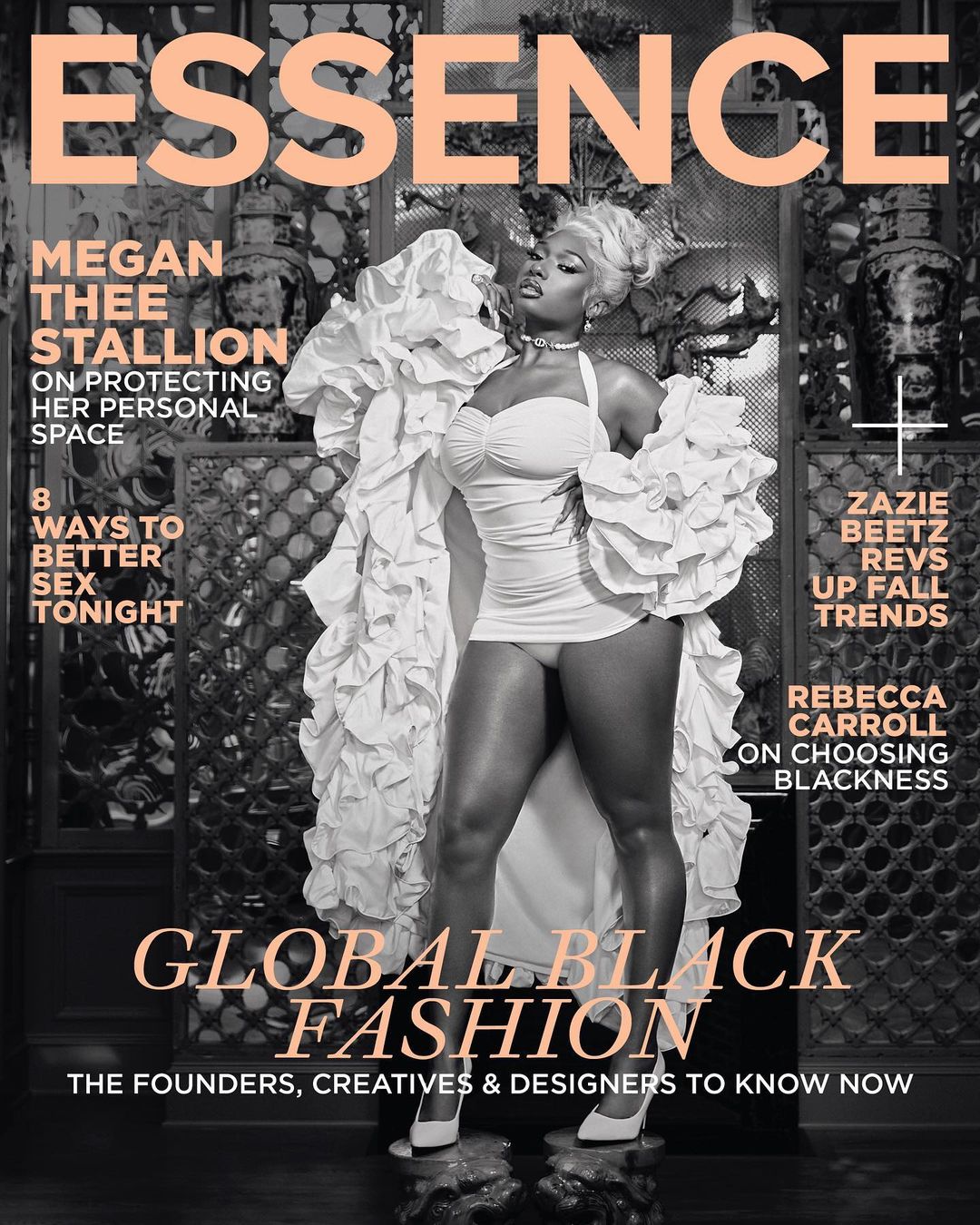 Covers courtesy of Essence.