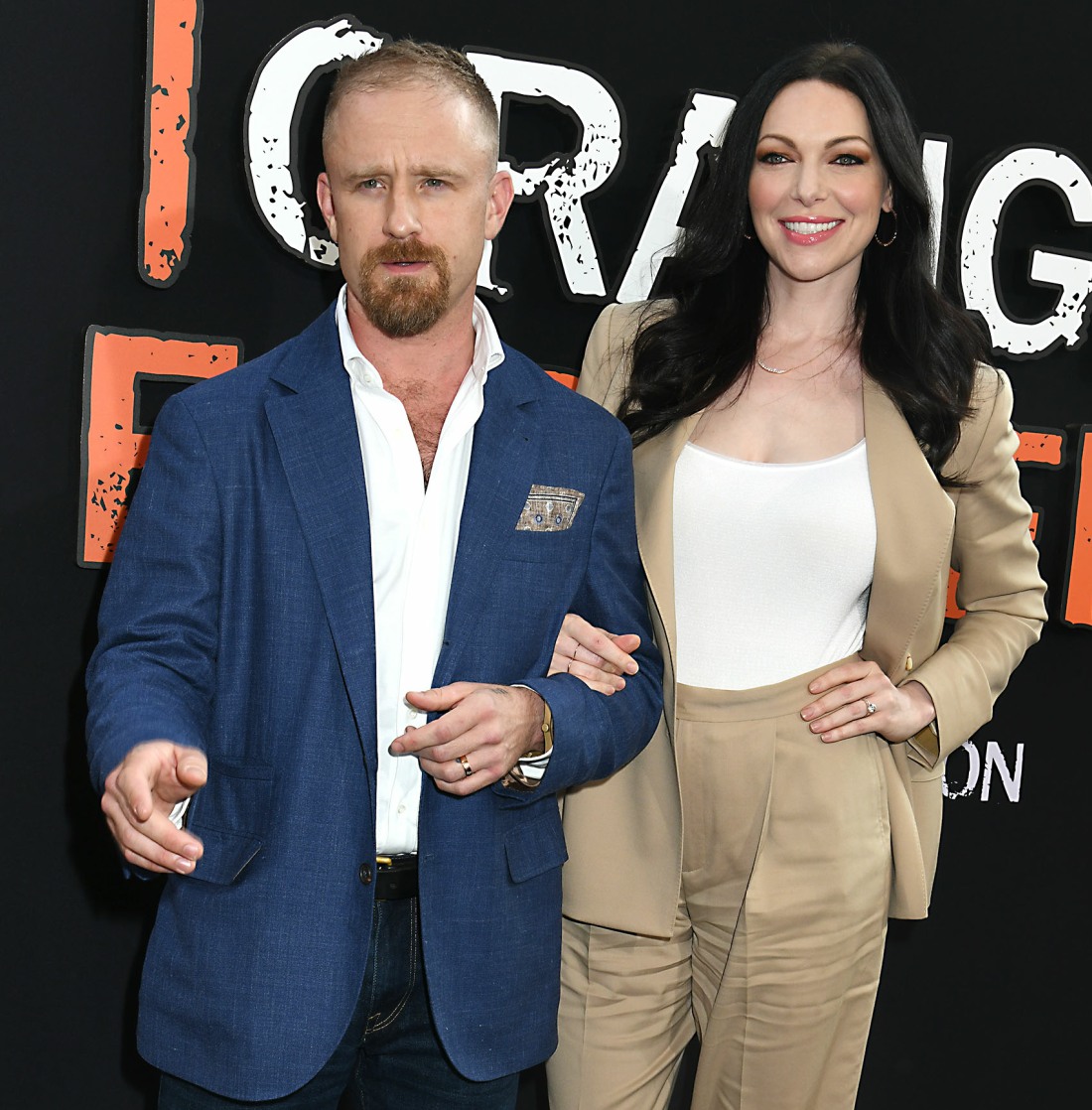 About six years ago, Ben Foster dated Robin Wright and we covered them whenever they walked a red carpet. He was younger, she was hot. They seemed like a hot couple, truly. Then suddenly in 2016, Ben and Robin were done and he started dating Laura Prepon, best known for That '70s Show and Orange is the New Black. At the time, I wondered if this was all some kind of Scientology Honey Trap because (reportedly) Ben was rumored to be Scientology-curious and Laura was still a Scientologist. Anyway, they got married and they had two children, a boy and a girl. Laura wrote a memoir which was published last year, and I guess the book is out on paperback now, because she has given a lengthy interview to People Magazine about motherhood, eating disorders and how she's not a Scientologist anymore. Huh!! Some highlights:
Her mother taught her to be bulimic: "I had so many people reaching out to me, telling me about their own issues and struggles with food and their relationships with their parents. Many people have thanked me for opening up about my relationship with my mother. Both the positive and the negative, because a lot of times we glaze over stuff because it's hard or makes us feel vulnerable. If there's someone out there who's silently struggling with dysfunctional eating or struggling with their parents, and if I helped a single person, I'd be happy."

She is no longer a Scientologist. "I'm no longer practicing Scientology. I've always been very open-minded, even since I was a child. I was raised Catholic and Jewish. I've prayed in churches, meditated in temples. I've studied Chinese meridian theory. I haven't practiced Scientology in close to five years and it's no longer part of my life."

Ben Foster has never been a Scientologist? These days she finds solace in meditation, which she does with her husband, who has never practiced Scientology. "We meditate daily and I'm really liking it," she says, "because it's something that helps me to hear my own voice and it's something we can do together."

It sounds like she's saying Scientology was a phase: "If motherhood has taught me anything so far, it's that something can work out for a period of time and then you move on and evolve from that. As a new mom, I was riddled with anxiety that I had never experienced before. My friends who were mothers with older kids said, 'Laura, this is a phase, you'll move on and then it will be something different.' And that has transcended into other parts of my life. We're all evolving. I always see that with my kids."
That's very, very interesting, all of it. Leah Remini has talked a lot about what happened to her (and what happens to other people) when they leave Scientology, and how CoS keeps tabs on her and all of that creepy sh-t. I wonder if Laura's timeline – saying that she hasn't been a practicing Scientologist "in close to five years" – means that she basically left CoS as soon as she married Ben and got pregnant with their first child. That's what it amounts to! And I always thought Ben sort of flirted with Scientology, so it's interesting to hear her say that he's "never practiced." Do you think they fell in love and he was like "I can't be with you if you continue to belong to this cult?" Or did he just step back and let her make that decision on her own?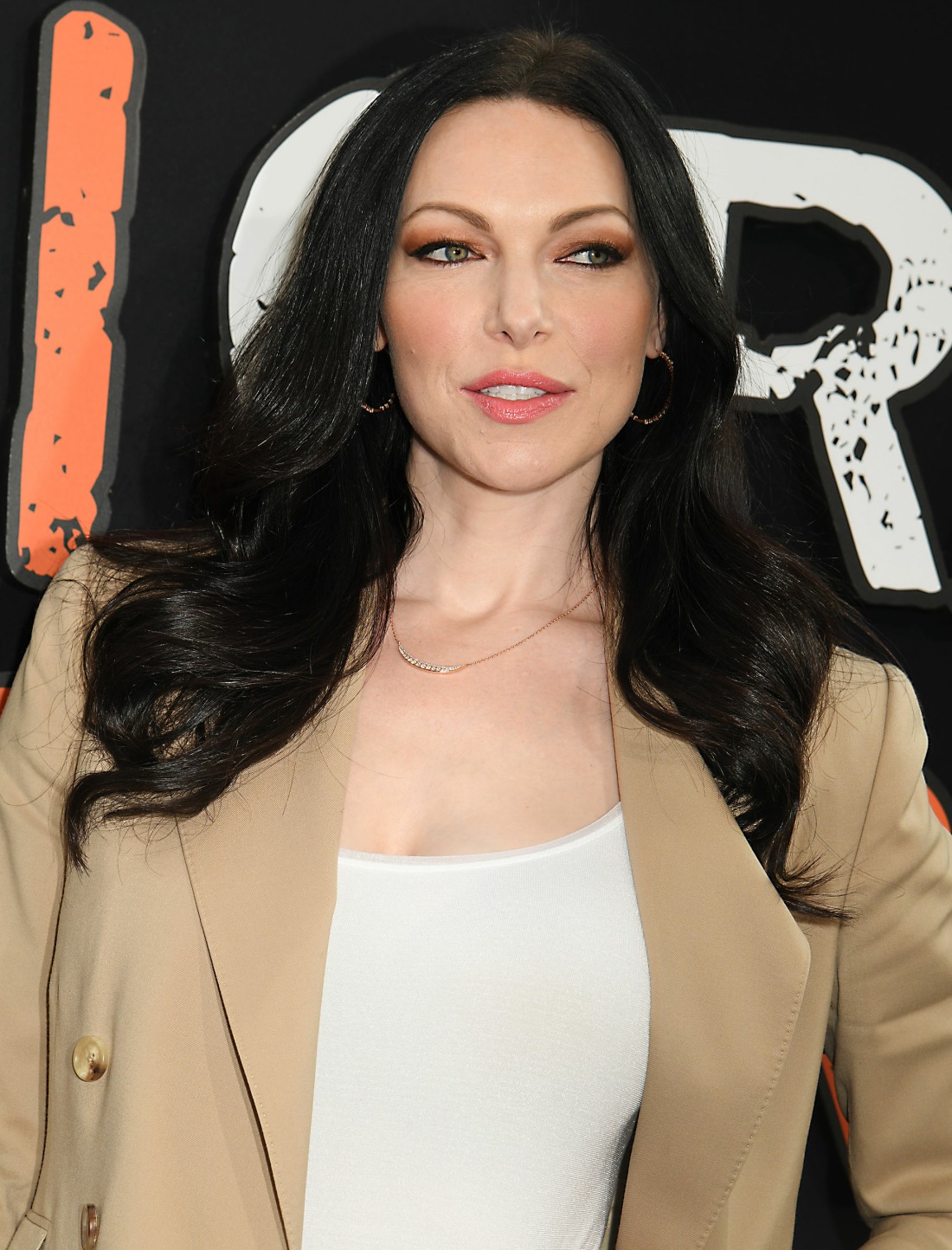 Photos courtesy of Avalon Red.