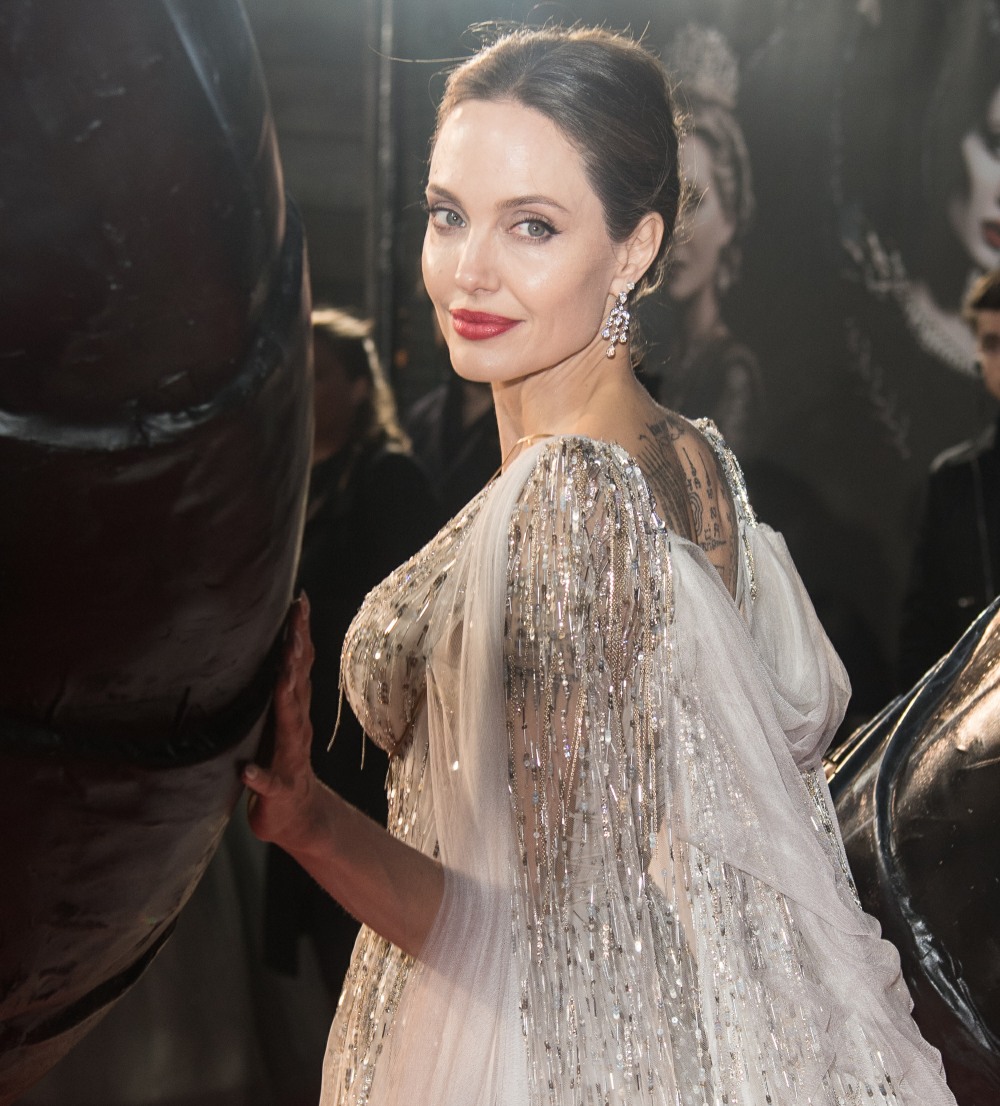 Angelina Jolie is now on Instagram!!! For celebrities of Jolie's popularity and stature, it's somewhat surprising that she's never tried out Instagram before now. She started her account on Friday and posted one IG and one Instagram Story and that was all for 24 hours, then she posted a second IG. She is – right now – solely focused on using the platform to talk about her work as special envoy for the United Nations High Commission on Refugees. It's a wonder she hasn't realized that she could easily harness social media in an authentic way before now, to highlight the work with refugees and to promote the many causes near and dear to her heart. I would imagine that studios have asked her to join IG before too and she was probably like "I don't understand any of it, so no." Or maybe she had a finsta, you never know. In any case, as soon as Angelina dropped her first IG post, she broke all of the previously-held Guinness World Records for followers. She actually broke Jennifer Aniston's record (hahahahaha).
Angelina Jolie has joined Instagram, and broke a long-standing record in the process. The actress and philanthropist can now be found @angelinajolie, and being one of the most famous women on the planet reaps its benefits too; the account became the quickest to reach the threshold of 1 million followers in the platform.

It took Angelina just three hours to gain 2.1 million followers, which bests the previous record set by Jennifer Aniston, who quite literally broke Instagram when she accumulated 1 million followers in 5 hours in 2019.
I remember when Aniston's IG was breaking all kinds of records, and now Angelina is breaking all of Aniston's records. That feels like… the universe is in balance. Jolie actually got more than five million followers just in the first 24 hours!!
I'm including Angelina's Instagram posts below, they are heartbreaking and she has spent more than 20 years traveling with the UNHCR and hearing refugees' stories and working to make the world a better place for displaced people. While I'm not expecting Angelina to, like, start spon-conning waist trainers and tummy teas, I do think she'll probably use her IG to support her films, like The Eternals. I also want to know who is helping her and whether it's one of her kids!! Y'all know that Angie didn't figure out how to post Stories all on her own.
Photos courtesy of Instagram, Avalon Red, Backgrid & WENN.