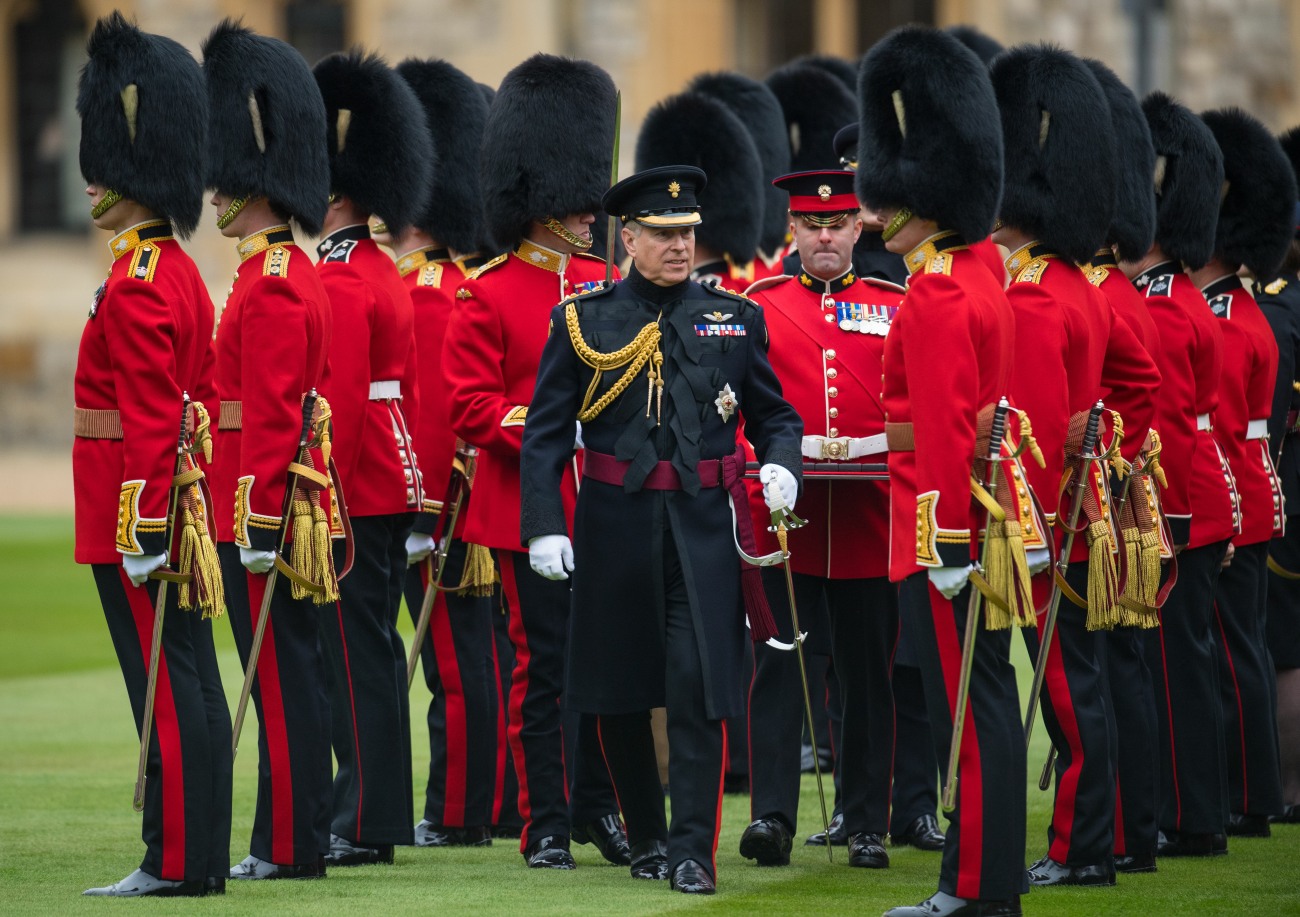 In this week's Gossip with Celebitchy podcast (Episode #100!!!), CB and I chatted about Prince Andrew's whole situation with dodging process servers and his mummy trying to shield him from photographers and press. During the pod, I made the point (which I think is correct) that as much as the Queen is doing the most to protect Andrew, her advisors are doing the most to protect the Crown. The goals are not the same – if Liz had her way, she would make every public appearance with her favorite son and Andrew would still be a full-time working royal. The Queen's aides and advisors have enough sense (barely) to understand how bad this has always looked, and they've pushed Andrew out as far as the Queen will allow. Clearly, the Queen is an old battleaxe though, and she's still throwing her weight around a lot. Meaning, the Queen is still pressuring military divisions to "keep" Andrew as their royal patron. Andrew is currently the colonel of the Grenadier Guards and they don't want him. But the Queen is forcing them to keep Andrew on.
The Queen has "let it be known" that she wants the Duke of York to remain as colonel of the Grenadier Guards, despite little prospect of him returning to public duties. In a significant intervention signalling her support for Prince Andrew, who is facing allegations of sexual assault which he denies, the monarch is understood to have conveyed her wish that her son keeps the honorary role he took over from the Duke of Edinburgh.

Military insiders say the situation is "unsatisfactory" and "very difficult". A senior military source said: "The Queen has let it be known to the regiment that she wants the Duke of York to remain as colonel and the feeling is that nobody wants to do anything that could cause upset to the colonel-in-chief. It is a very difficult, unsatisfactory situation. His position is not tenable or viable. How can you have a colonel who can't perform the role? For the brief time he was in post, he was a good colonel, but the feeling across the regiment is that it's not appropriate to retain him. You can't have a colonel who can't do public duties."

The situation had been discussed among senior defence chiefs and "all agree that he should go", the source said.

Military officials have previously called for Andrew to be "faded out" from his appointments, saying he has become an embarrassment to the armed forces.

The duke relinquished most of his patronages in 2019, following his disastrous interview with BBC Newsnight over his friendship with Epstein, and many other organisations have since severed links with him. But he retains several prestigious honorary commands, including colonel of the Royal Highland Fusiliers, colonel-in-chief of the Yorkshire Regiment, commodore-in-chief of the Fleet Air Arm and honorary air commodore in the RAF.

Buckingham Palace is aware that any premature announcement on Andrew's position could be viewed as prejudging the outcome of the law suit. But last year, palace aides confirmed there were "no plans to review" his position, and the Queen, although privately supportive of Andrew, is understood to be resigned to her second son's permanent removal from public life, a view shared by the Prince of Wales and other senior royals.

A Buckingham Palace spokesman said: "The Grenadiers and all the duke's military appointments are in abeyance after he stepped back from royal duties for the foreseeable future in November 2019, this remains the situation."
Notably, the Times mentioned this in the article: "The Duke of Sussex was forced to give up his military roles earlier this year, after confirming he would not return to royal duties." Who knew that Harry could have had the option of simply putting his military titles into abeyance? I mean, all Harry did was marry the woman he loved and have two children with her. Obviously, he had to face a stricter punishment than Andrew, who sexually abused women and girls trafficked to him by a pedophile.
Anyway, of course the Queen doesn't want Andrew to lose his military patronages. Of course she's exerting pressure behind-the-scenes, likely because Andrew keeps telling her that she needs to do something and he desperately wants to keep playing military dress-up. But the fact that this article was published means that people within the palace – maybe Charles, maybe the dreaded courtiers – are trying to expose the Queen and force her to give up this fool's errand of forcing the military to keep Andrew in these prestigious positions.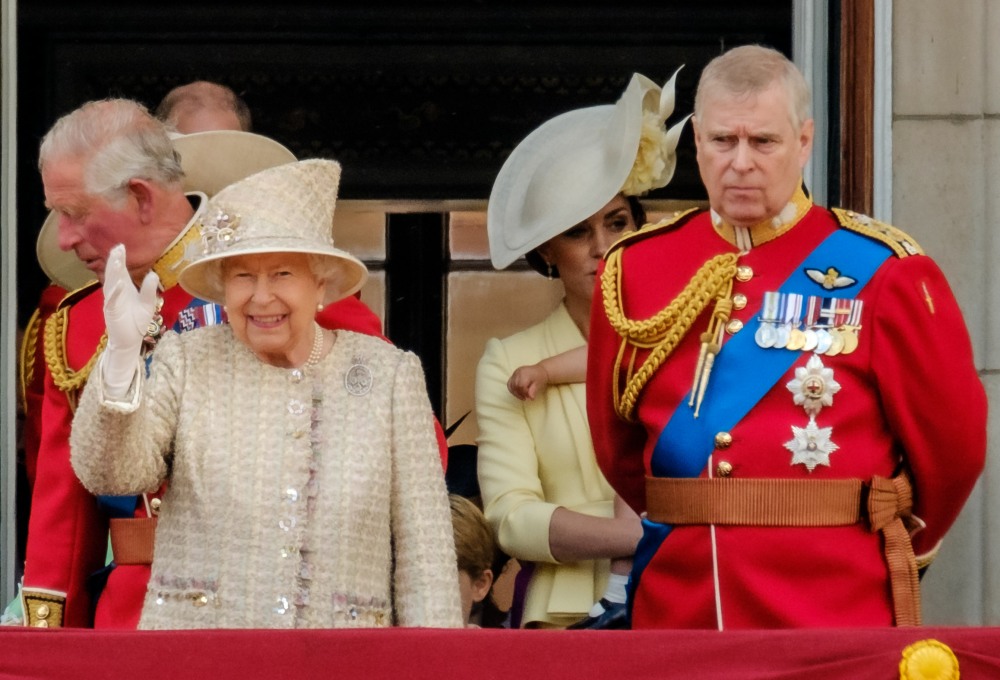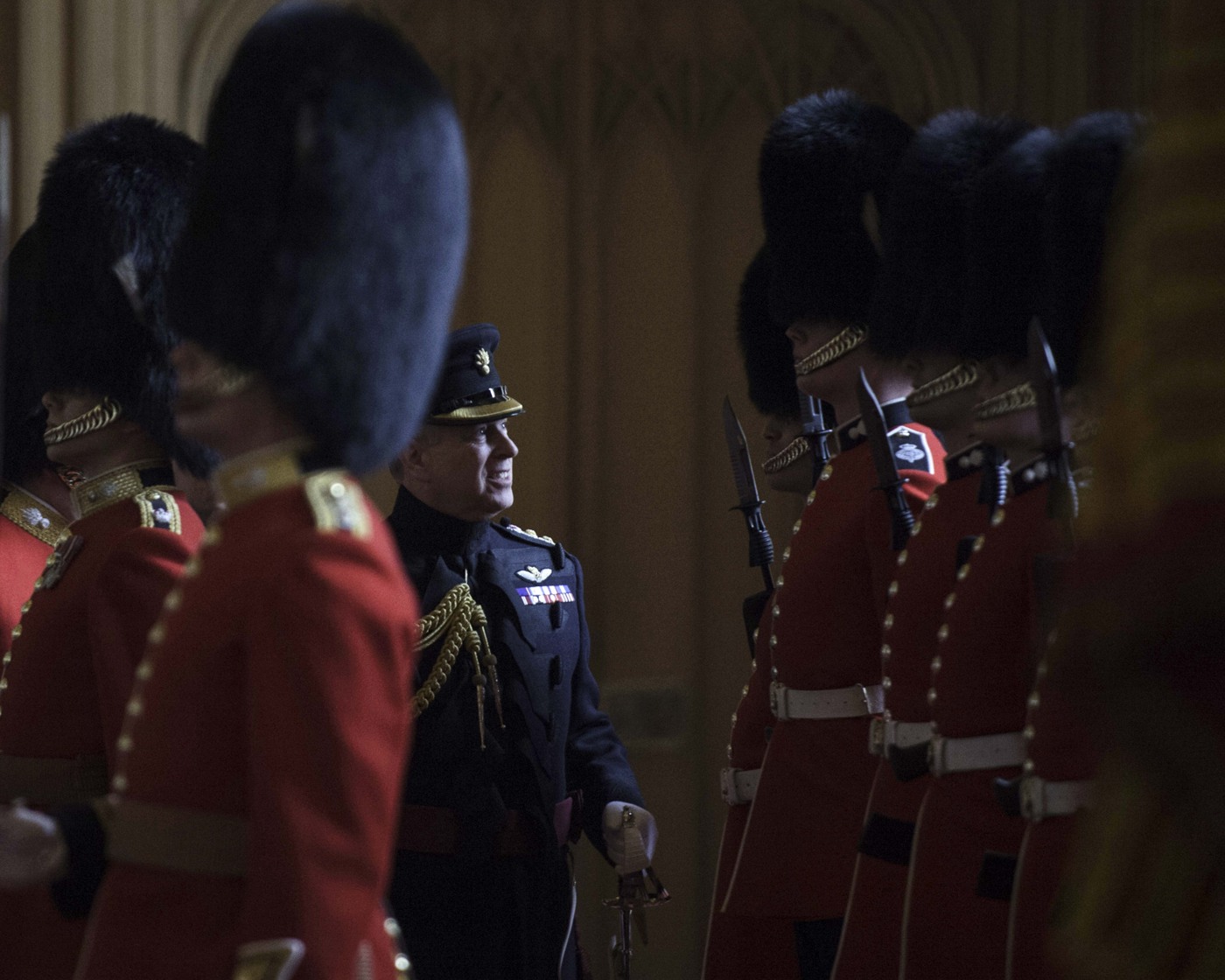 Photos courtesy of Avalon Red, Backgrid.