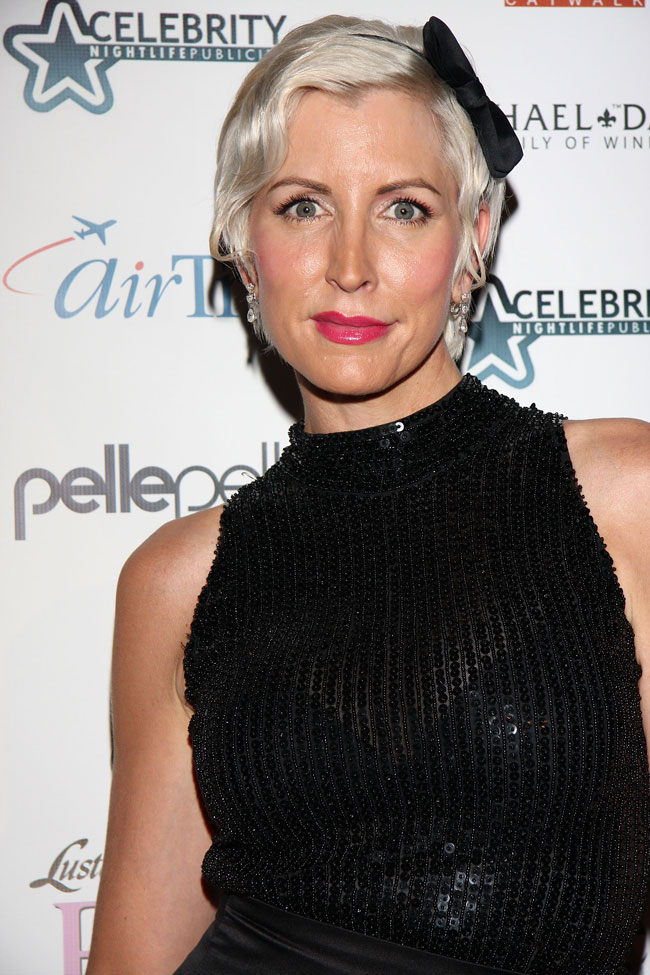 Heather Mills, a former US "Dancing With The Stars" contestant and the generally despised ex wife of Paul McCartney, is reportedly set to appear on the UK reality show "Dancing on Ice." Mills is a scary, deceitful, self-absorbed person by most accounts and judging from her behavior and interviews. She is also involved in several charities and is an amputee. She'll get some rightful accolades for being brave enough to enter an ice skating competition with a prosthetic limb, just as she did for her stint on "Dancing." She's sure to relish the attention as she always does:
Heather Mills will star in the next series of Dancing on Ice, according to insiders on the ITV reality show.

The 45-year-old has apparently ordered a range of prosthetic legs to get practicing with a professional skater before the programme's official rehearsals start at the end of the year.

The insider revealed: "Heather has often been linked with Dancing On Ice but this year she's finally decided to do it.

"In typical Heather fashion, she is convinced she'll be a huge attraction.

"She knows she divides people but there's never a dull moment with her. Whatever people say about her, she's certainly entertaining."

The ex-wife of Paul McCartney is rumoured to be starring alongside former England goalkeeper Peter Shilton and Simon Cowell's ex girlfriend and X Factor mentor Sinitta.

As usual, it will be presented by Phillip Schofield and Holly Willoughby when it returns to our screeens in January.
[From Mirror.co.uk]
The UK doesn't have much patience for this woman because they're more familiar with her antics. "Dancing on Ice" is scored much like "Dancing With The Stars" in that both the judge's scores and the public vote counts toward keeping contestants on the show. Maybe Heather will be off the show within a week or two, owing to the public's lack of good will toward her, or maybe she'll surprise us and will last much longer. She does deserve some credit for putting herself out there and trying to skate as an amputee. For everything you can say about this woman, she's definitely not shy. She's also not going away.
Along with this rumored stint on "Dancing on Ice," Heather has reportedly signed up to film an episode of another reality competition show with Katie Price aka Jordan. The two will compete in some kind of contest while on the rides at an amusement park. The show, called "Scream If You Know The Answer!", will air on UKTV and is hosted by Duncan James of the group Blue. James will "give the stars a string of task during a daring day out at Surrey's Thorpe Park." My money is on Mills if there's any kind of trivia involved.
Heather is shown on 8/27/08. Credit: WENN.com