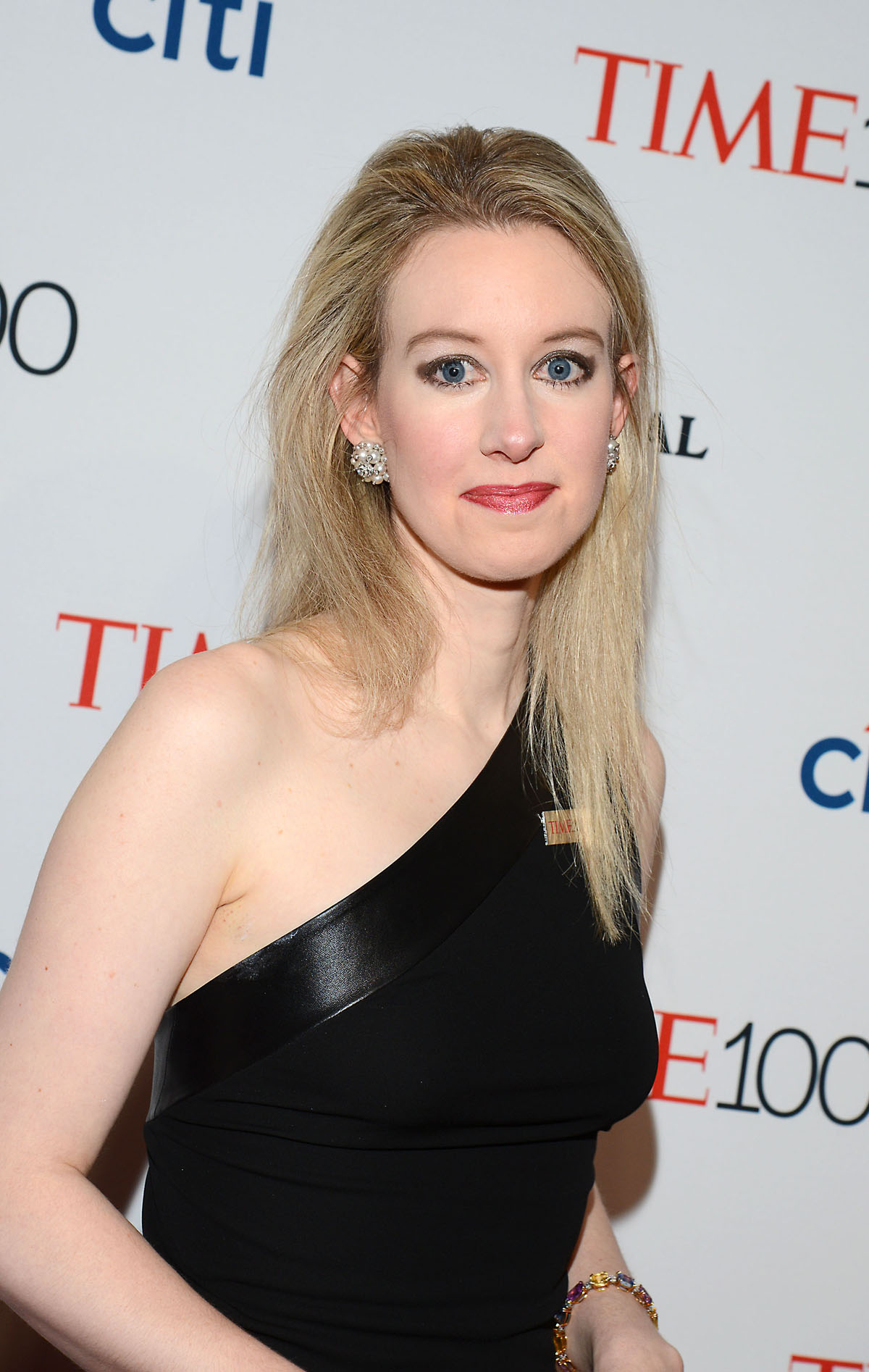 It feels like it's been a long time since we've heard about Elizabeth Holmes and it has. The last time we reported on the former Theranos founder was in July of 2019. She was set to go on trial in the summer of 2020 but the pandemic happened. Holmes, 37, had a baby boy in June and is likely married to a hotel heir named Billy Evans, 29. When Holmes was running Theranos and scamming investors out of hundreds of millions she was in a relationship with Theranos president, Ramesh "Sunny" Balwani. Court documents suggest that Holmes will accuse Balwani of physical and emotional abuse in the upcoming case against her. She is facing up to 20 years in federal prison if convicted on all counts. Here's more on the jury selection:
Jury selection began Tuesday in a San Jose federal courtroom for the long-awaited trial of Elizabeth Holmes, the former CEO and founder of Theranos.

The day kicked off what is likely to be a months-long affair under intense media scrutiny. Central to questioning of potential jurors was the concern that the frenzy around Holmes — including multiple documentaries and podcasts on her rise and fall — might bias those who will ultimately determine her fate.

Holmes arrived at the Robert F. Peckham Federal Building shortly before 8:30am PT wearing a blue medical mask and dark blazer. She was immediately surrounded by news media, some of whom had arrived several hours earlier to secure a seat in the courtroom.

Over the course of the day, Holmes' attorneys, federal prosecutors and Judge Edward Davila questioned potential jurors. Of the 39 juror candidates on Tuesday, 14 were excused for various reasons, including the financial strain of sitting on a jury for so long. On Wednesday, 46 new potential jurors are expected to come for questioning.

Holmes, 37, was indicted more than three years ago on multiple federal fraud and conspiracy charges over allegations she knowingly misrepresented the capabilities of her company's proprietary blood testing technology. She has pleaded not guilty and faces up to 20 years in prison.
They're trying to see if potential jurors are familiar with this case and at least half of the jury pool was, according to CNN. Plus they're requiring jurors to be vaccinated. This woman not only scammed investors out of hundreds of millions of dollars, she also put people's lives at risk. The Theranos technology, which was based on more accurate competitor's products, was at Walgreens and resulted in countless false results, delayed treatments and even unnecessary surgeries. Holmes wasn't just some fake silicon valley Svengali swindling investors, she was hurting medically vulnerable people. The fact that she's only facing 20 years in federal prison for this is outrageous. While it's entirely possible that Balwani was controlling and abusive towards her, that doesn't erase her agency in cooking up and perpetrating this fraud for 15 years. (Theranos existed from 2003 to 2018!) Also, I wouldn't put it past her to have a baby for sympathy and a lighter sentence. I hope this jury throws the book at her, because the maximum sentence is not enough.
For everyone asking about Holmes's social media. It's private. But here are a few screenshots of her and her fiancé we found online. (I personally find it crazy that she's being charged with 11 felony counts, thousands of people's lives were harmed, and she's as happy as can be.) pic.twitter.com/6nYfjltLt4

— Nick Bilton (@nickbilton) February 21, 2019
The trial of Elizabeth Holmes, founder of the blood testing startup Theranos, has begunhttps://t.co/MQzWl1IHLB

— Irish Times Business (@IrishTimesBiz) September 1, 2021