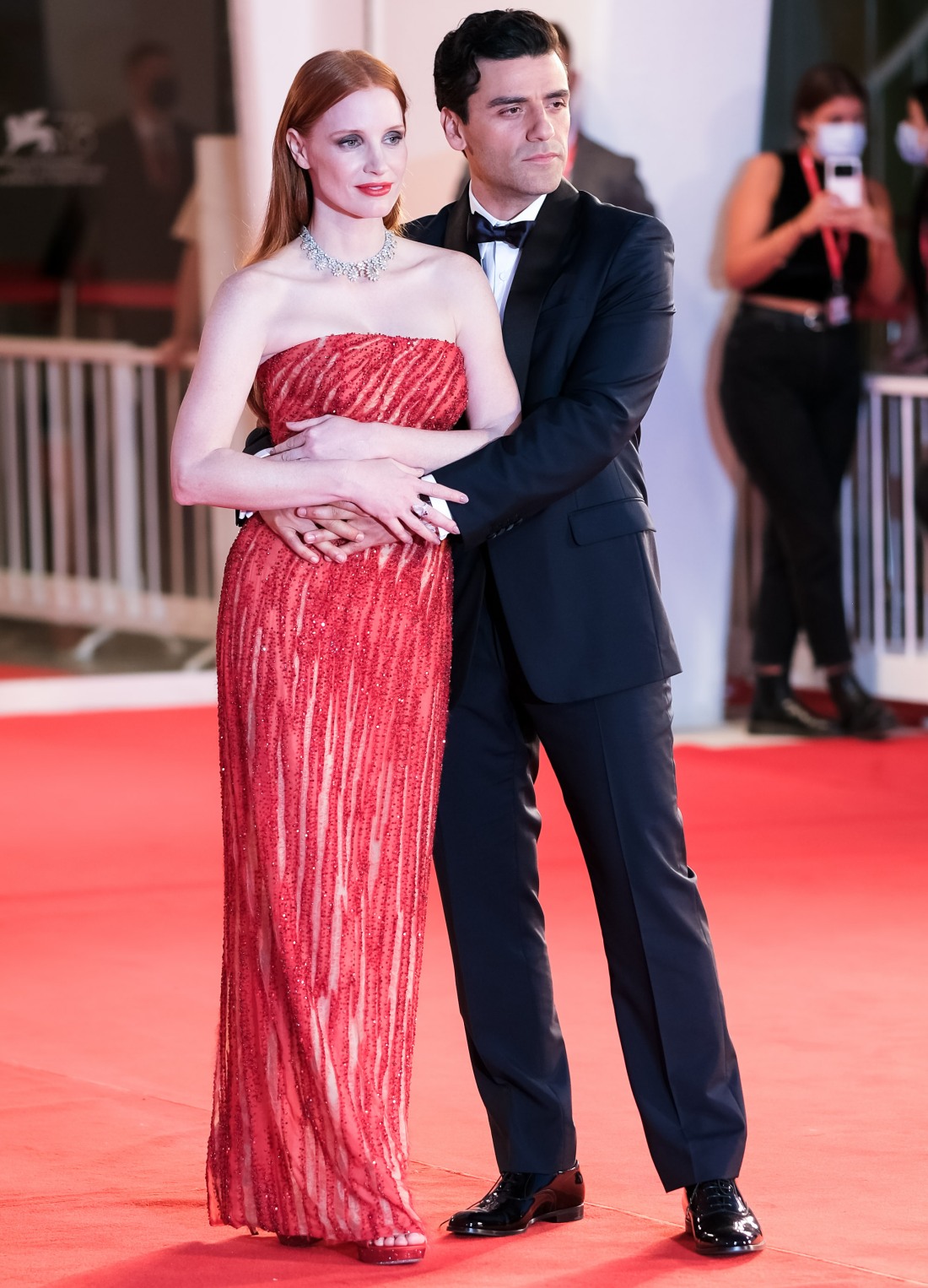 Jessica Chastain and Oscar Isaac were in Venice to premiere and promote their HBO miniseries, Scenes From a Marriage. The reviews suggest that both actors are giving tour-de-force performances as a fictional married couple going through the everyday dramas of a regular marriage. Jessica and Oscar have worked together several times already, and they've been friends since they attended Julliard together. That kind of personal and professional history is obviously quite helpful when working together in a miniseries of such intimacy, where they're playing a couple who would reasonably have their own kind of shorthand and backstory.
All of that came spilling out on the red carpet in Venice. I don't know if they planned to do this, but Oscar and Jessica did a little scene for the wall of photographers. The scene – a glamorous redhead poses solo in her glittering, strapless Versace gown, the flashes bouncing off her alabaster skin. Enter: a handsome Cuban-Guatemalan man in a tuxedo. The redhead smiles softly when she sees him. She drapes one arm across his shoulders, angling her body so that the photographers can still get the photos of her gown. The man stares at her like he could eat her for breakfast, then gently rubs her arm. He leans in and kisses her bicep. And SCENE. The slow-mo is one of the hottest things ever, but the real-time video is f–king hot as hell too.
I wish I had words for this but I really do not pic.twitter.com/xJVzOJJCeh

— Christina Newland (@christinalefou) September 4, 2021
Here's a video of Oscar and Jessica (he calls her Jessie) talking about how well they know each other and what that was like on this project:
Write a short story about these photos: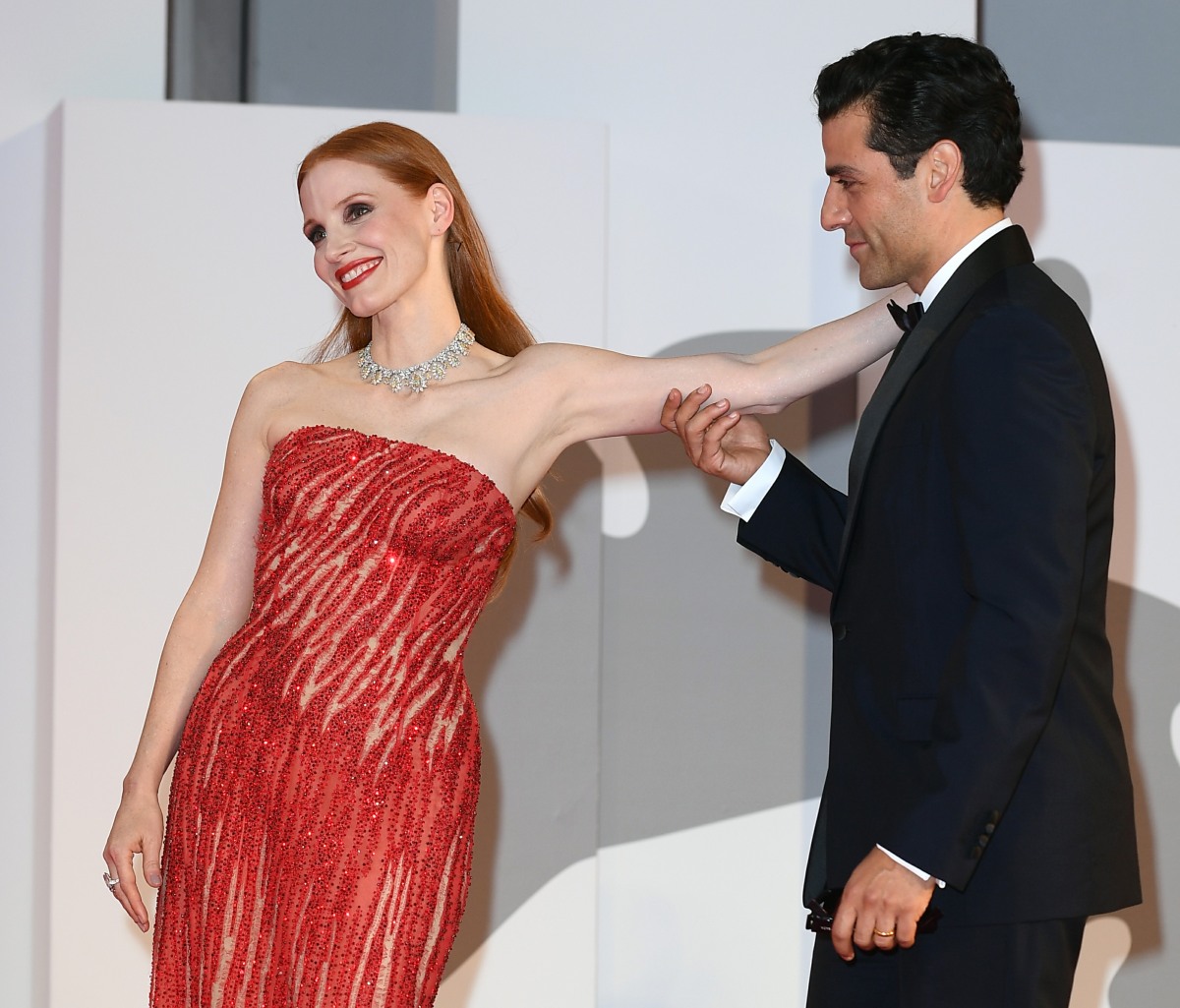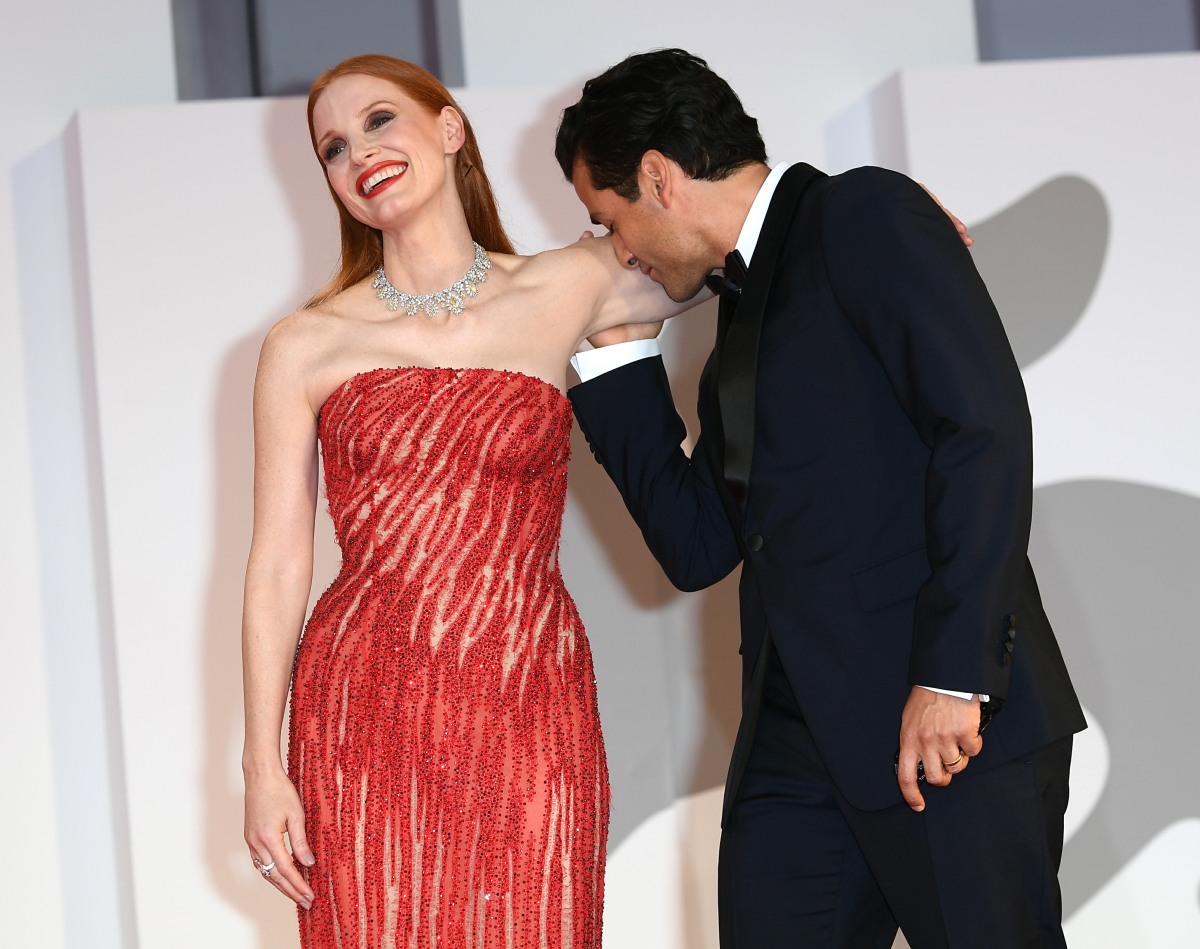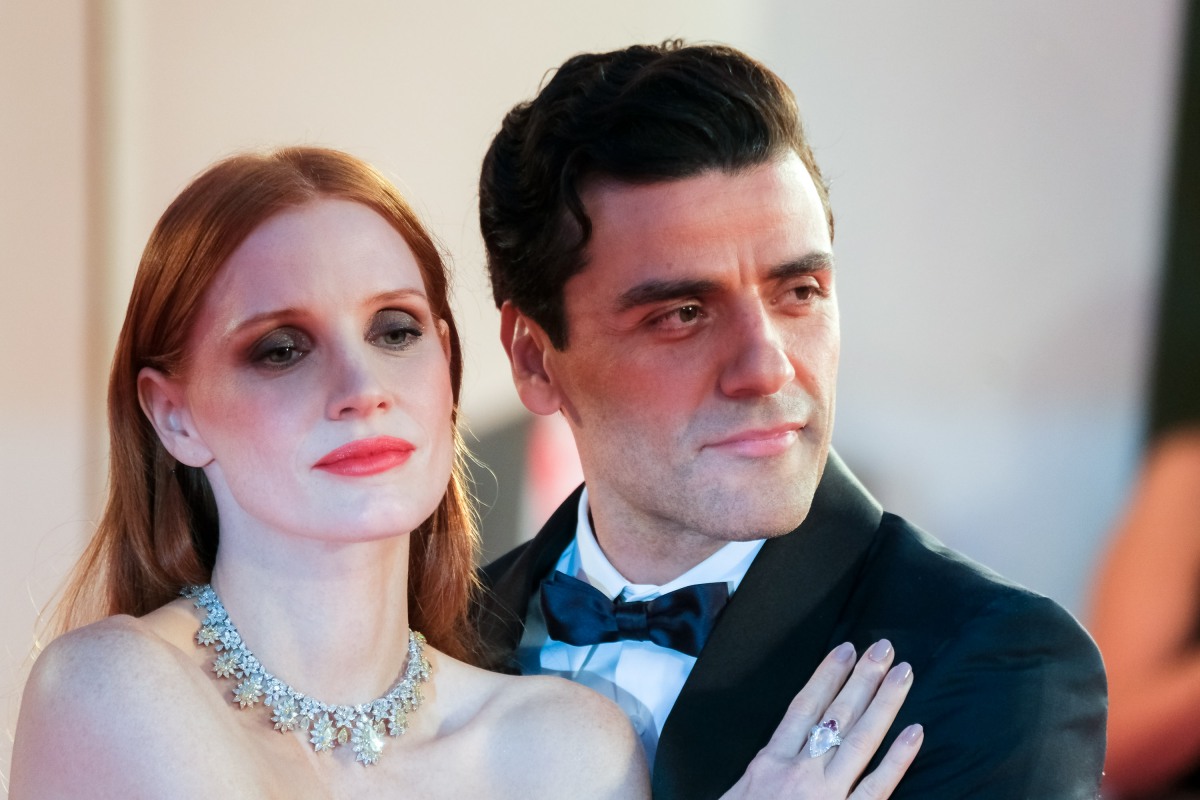 Photos courtesy of Avalon Red.