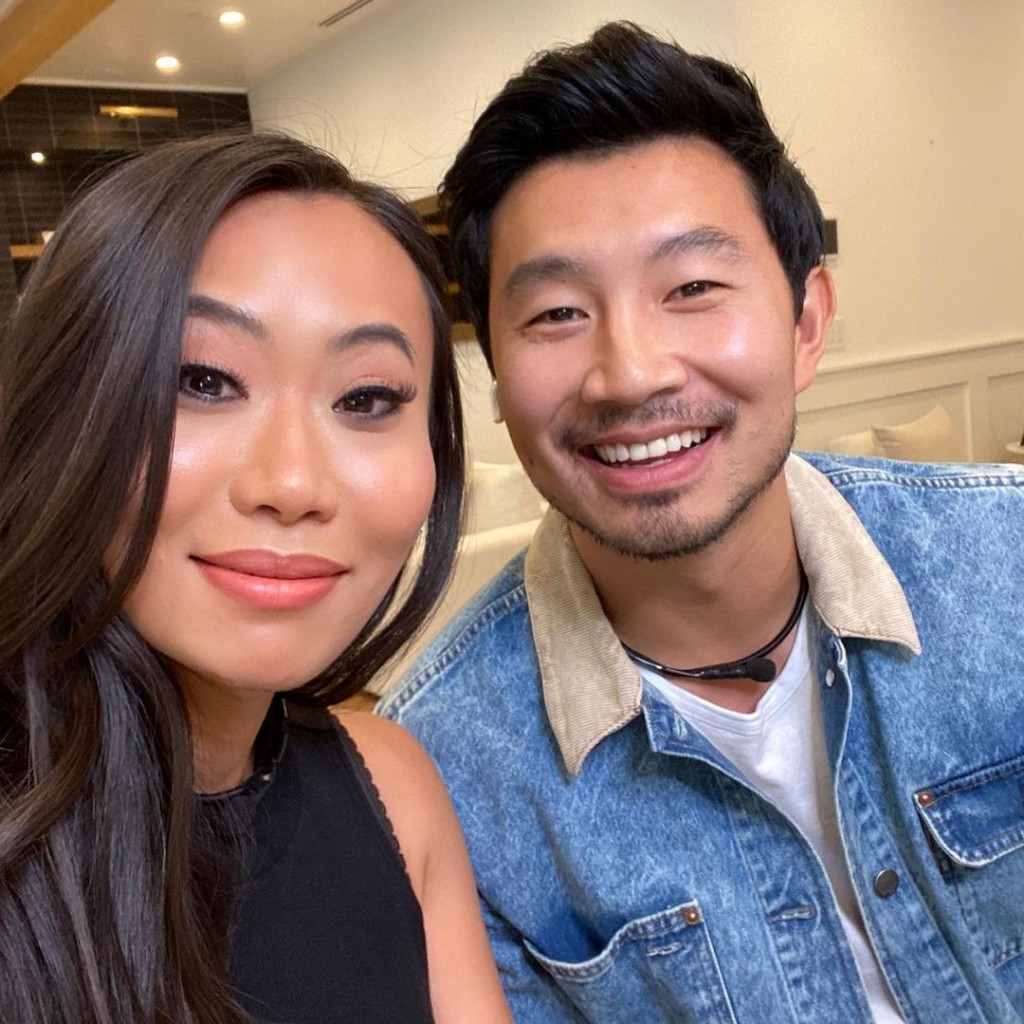 Simu Liu was a guest on Kevin Hart's Celebrity Game Face game show. Simu appeared with Kelly Mi Li and played against Thomas Rhett, Wanda Sykes and their wives. The first game of the show was What the Blank, in which the stars divulged a secret the others had to guess. Simu's was a doozy. He confessed that to train for his role as Shang-Chi, he took stripping lessons. Wow, looks like Marvel's really branching out in their storytelling.
You never know what being a super hero is going to require. For Simu Liu, starring in Marvel's latest blockbuster, Shang-Chi and the Legend of the Ten Rings, called for some unexpected training.

In this sneak peek from the upcoming episode of E!'s Celebrity Game Face, Liu reveals — as part of a trivia question — exactly what it took to prepare for the action epic.

"As some of you may or may not know, I was recently in a little Marvel movie, no big deal," begins Liu, who is joined by his friend, producer and entrepreneur Kelly Mi Li. "To prepare for that role, to be a Marvel super hero, I had to train in the fine art of something. Is it stunt driving, is it parkour, or is it stripping?"

Hosts Kevin Hart and wife Eniko give the episode's contestants some time to mull it over. Thomas Rhett and wife Lauren settle on option three — stripping. Meanwhile, Wanda Sykes and wife Alex figure it has to be either parkour or stunt driving, and finally settle on parkour.

"So, the answer is, while there was parkour in our movie, I actually already do parkour, in my spare time," he shared. "That's why it's stripping!"
Unfortunately, Simu did not elaborate any further about how the stripping lessons came into play. Thomas offered up that superheroes need to rip off their day clothes to reveal their superhero costumes. That's DC, Thomas! As you know, I haven't seen Shang-Chi and the Legend of the Ten Rings yet, so I have no idea how stripping factors into the movie. Honestly, I don't need to, my mind is filling in the blanks beautifully. Especially when I pair my images with all the Loki fan art dealing with the same. In all seriousness, I can see why stripping lessons would come in handy for anyone training for superhero movies. And a seasoned stripper looks like g-d superhero while performing so this makes perfect sense to me. However, Kevin had a real missed opportunity later in the show when Simu performed the game Name That Dance. There wasn't a strip move among them *shakes head*.
Speaking of his record-breaking film, Simu had the perfect response for everyone who didn't think they could do it. Not only did he laugh at his naysayers, he did it with his own stock photos:
Me laughing at the people who thought we'd flop pic.twitter.com/7UoLqRXlCJ

— Simu Liu (刘思慕) (@SimuLiu) September 6, 2021
Simu really should give a course in How to Tweet.
Here's the full episode. The stripping part starts at 4:42 (it's queued up):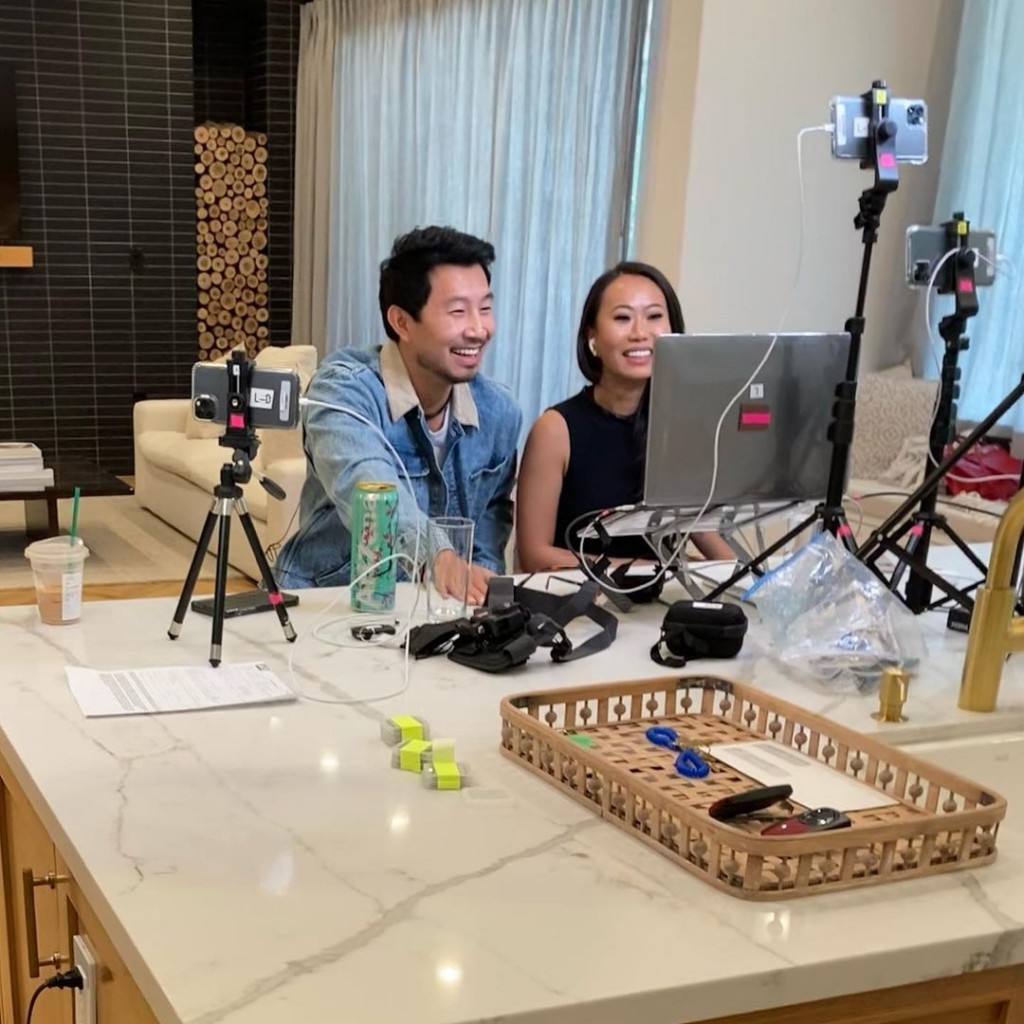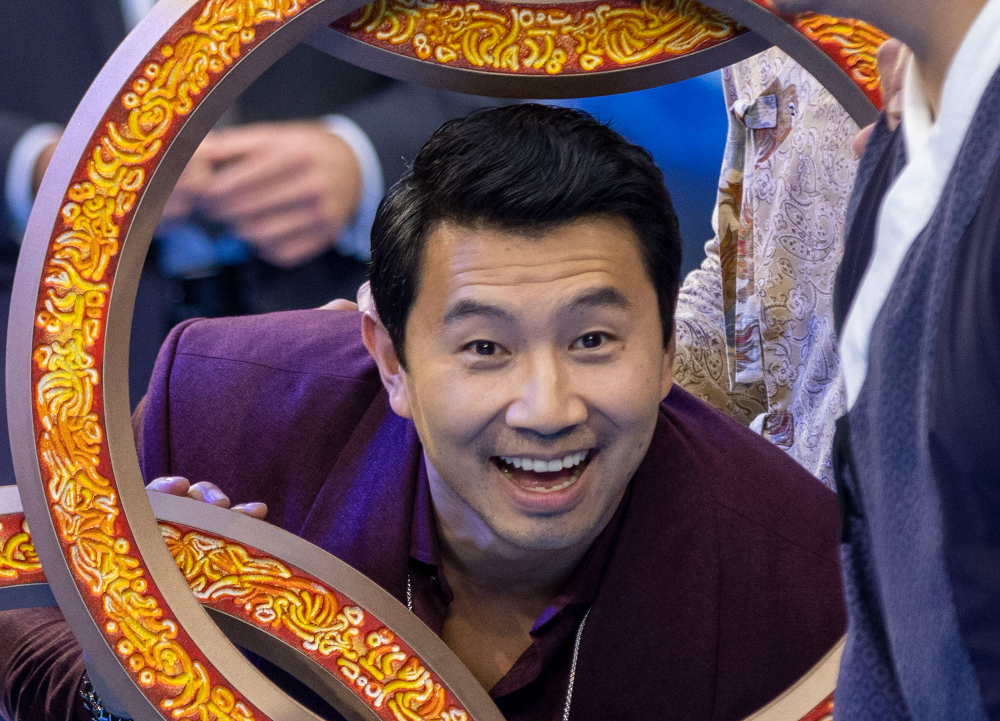 Photo credit: Instagram, Twitter, YouTube and Avalon Red