When I was a kid, soda companies were the ones to land the big celebs. Michael Jackson was probably the most remembered because Pepsi set him on fire. One of my favorites was the Coke ad with Mean Joe Greene (I know how much I just dated myself there). Then Pepsi partnered up with Cindy Crawford and it was kind of was all over for me. Cindy, although not a great actress, was mesmerizing to look at, be it in print or in motion. In 1992, Pepsi put out a Superbowl ad with Cindy that hit all the right notes: a dusty, nondescript gas station, a gorgeous sports car, an even more gorgeous Cindy, and a twist at the end that made you smile. The commercial stayed with you, as did the image of Cindy. Now, 29 years later, Cindy is recreating the essence of the commercial in a still shot homage to the commercial. Not only does she and the photo look amazing, but it's also all for charity, benefitting the hospital that once treated her brother for leukemia.
Classic rewind. Far and few supermodel moments are more iconic than Cindy Crawford's 1992 Pepsi commercial. The hair flip! Those short shorts! That soda can!

So, when the 55-year-old actress returned to the scene of the photo shoot — dressed in full costume — 29 years after the original showdown, it's no surprise that it sent Us into a tizzy.

On Tuesday, September 7, Crawford took to Instagram to share a photo snapped by her friend and photographer, David Yarrow, who she teamed up with to recreate a scene from the the OG clip.

In doing so, they proved that Crawford is actually ageless. Seriously, she pulled off the whole gas station chic look just as well as she did in 1992. And with everything from a retro Pepsi can to a red car on set, it looked like no time had passed.

"It's always a pleasure and a thrill to work with my friend @davidyarrow … and even more so when it's for a good cause," the supermodel started off her Instagram caption. "We returned back to the original Halfway House from the famous @pepsi commercial I did in 1992 to recreating the moment (with a David Yarrow twist) in hopes of raising funds for the American Family Children's Hospital in Madison Wisconsin where my brother was treated for leukemia."

She went onto explain that the artwork and its sales have already raised "1 million dollars" for the cause.
This isn't the first time Cindy has recreated this particular ad. She did a sequel in 2002 and appeared in the 2018 Pepsi retrospective ad, but those were also Superbowl ads. This is how you do a throwback. I mean, obviously Cindy looks incredible, she could wear a trash bag and photograph well. But recreating one of her iconic looks is going to garner much more attention. And I like the changes David Yarrow made. The original sports car would be vintage now so replacing it with an older Cadillac is smart. I love that the boys are now wolves and looking at the camera instead of Cindy. It's weird and I like weird.
Cindy's celebrity friends were commenting how amazing she looks and supporting the cause. I hope they continue to raise money for American Family Children's Hospital. What a wonderful way for Cindy to give back, although I'm sure this isn't the first time she has. I also hope more stars do this. Maybe stars can recreate moments form commercials before they were famous? I'd pay to see some of those.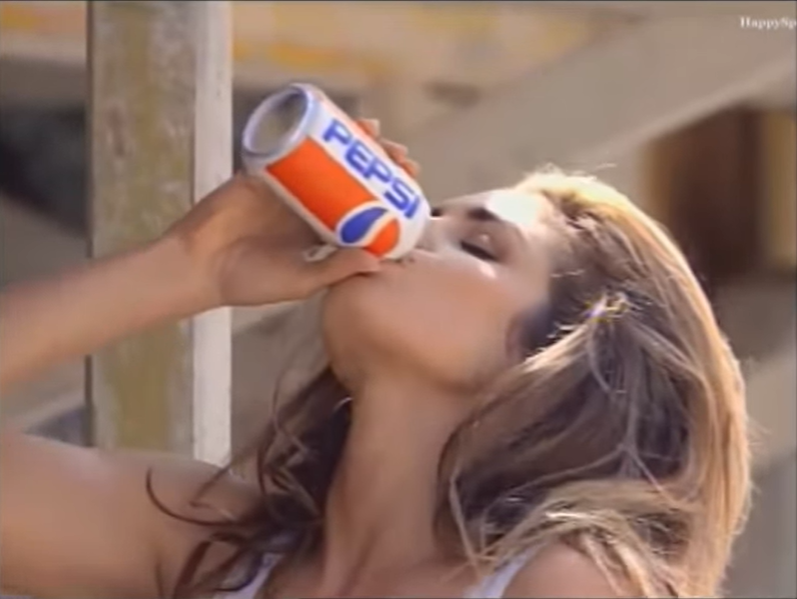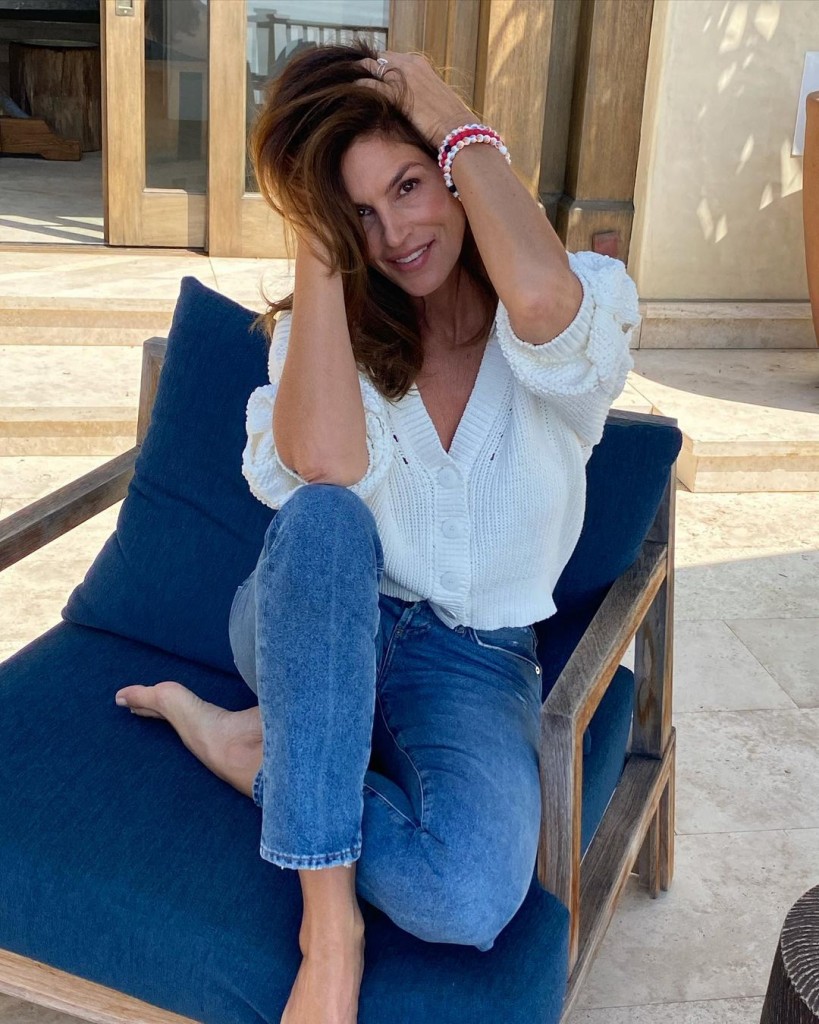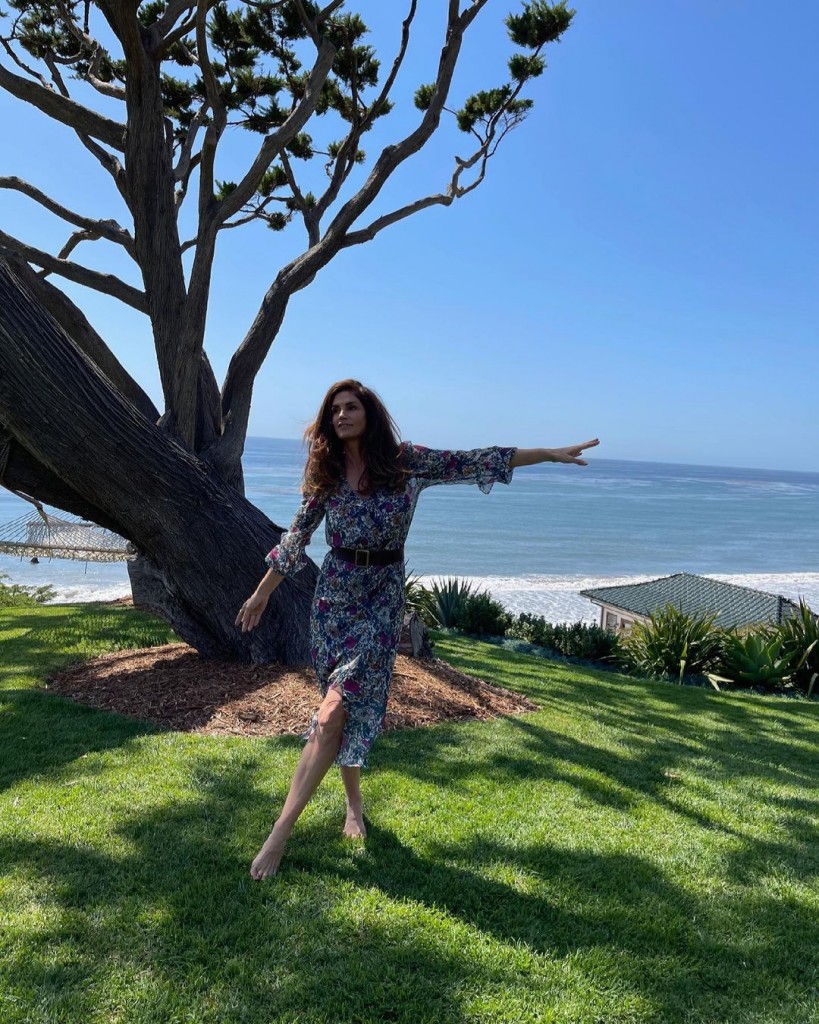 Photo credit: Instagram