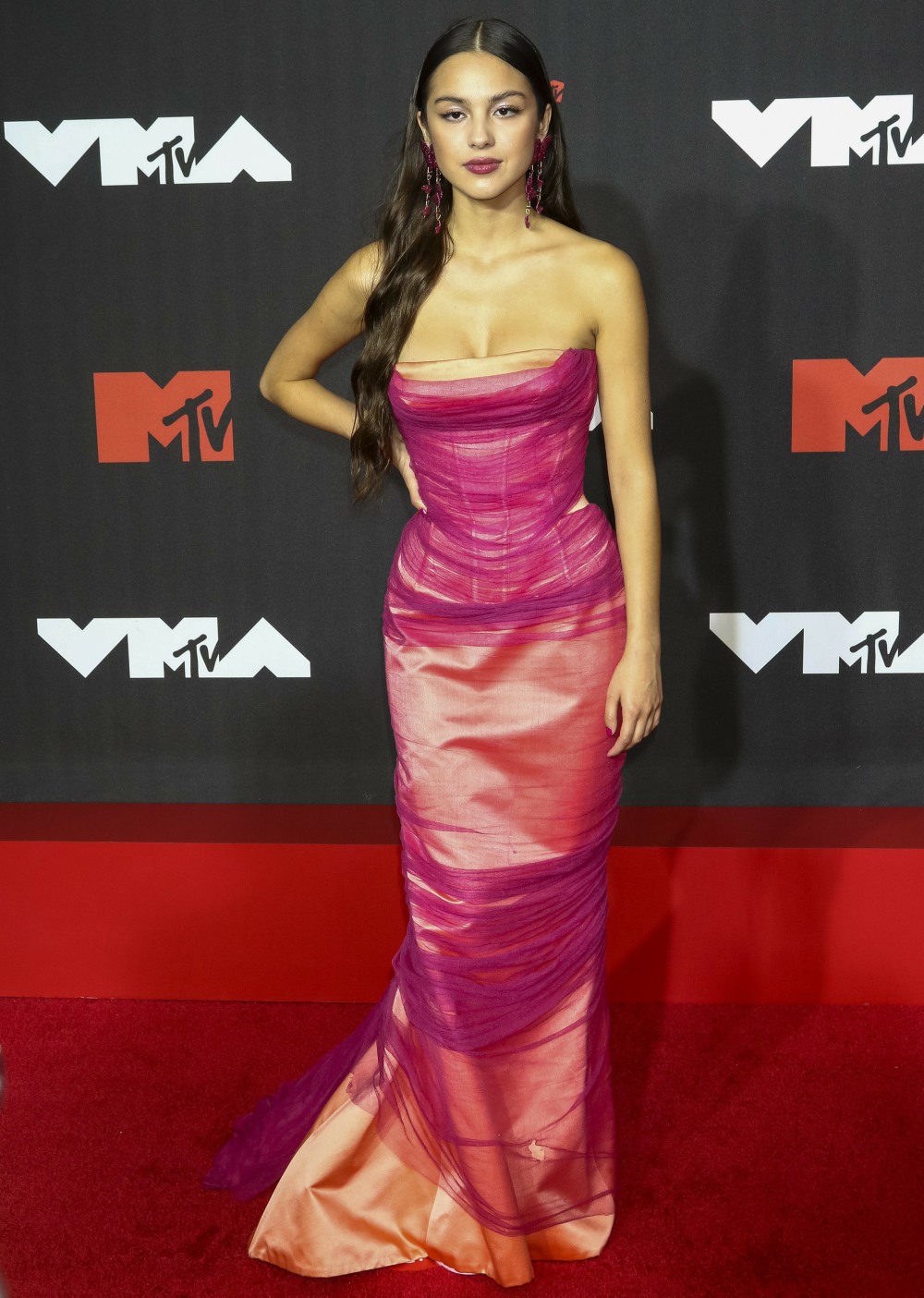 The MTV Video Music Awards were held last night and they were more A-list than they've been in recent years. To be fair, the MTV Movie Awards have been pretty C-list for a while now, but the VMAs come and go, they'll have one good year and then a trash year, and on and on. This was a good year, especially with Olivia Rodrigo and Lil Nas X performing in the front-loaded show. Olivia wore this vintage Versace (from the 2001 collection) on the red carpet. She performed "Good 4 U" on the show and won Song of The Year for "Driver's License."
Lil Nas X also wore Atelier Versace, an absolutely gorgeous lilac ensemble. He performed "Industry Baby" and part of "Montero" for the show. Personally, I thought he was the best? He won Video of the Year for "Montero."
Normani wore a Patrycja Pagas vegan leather ensemble. Such a beautiful young woman with a great figure, but I'm not really sold on her style. I wish… this whole look had been different. Normani did "Wild Side" with Teyana Taylor.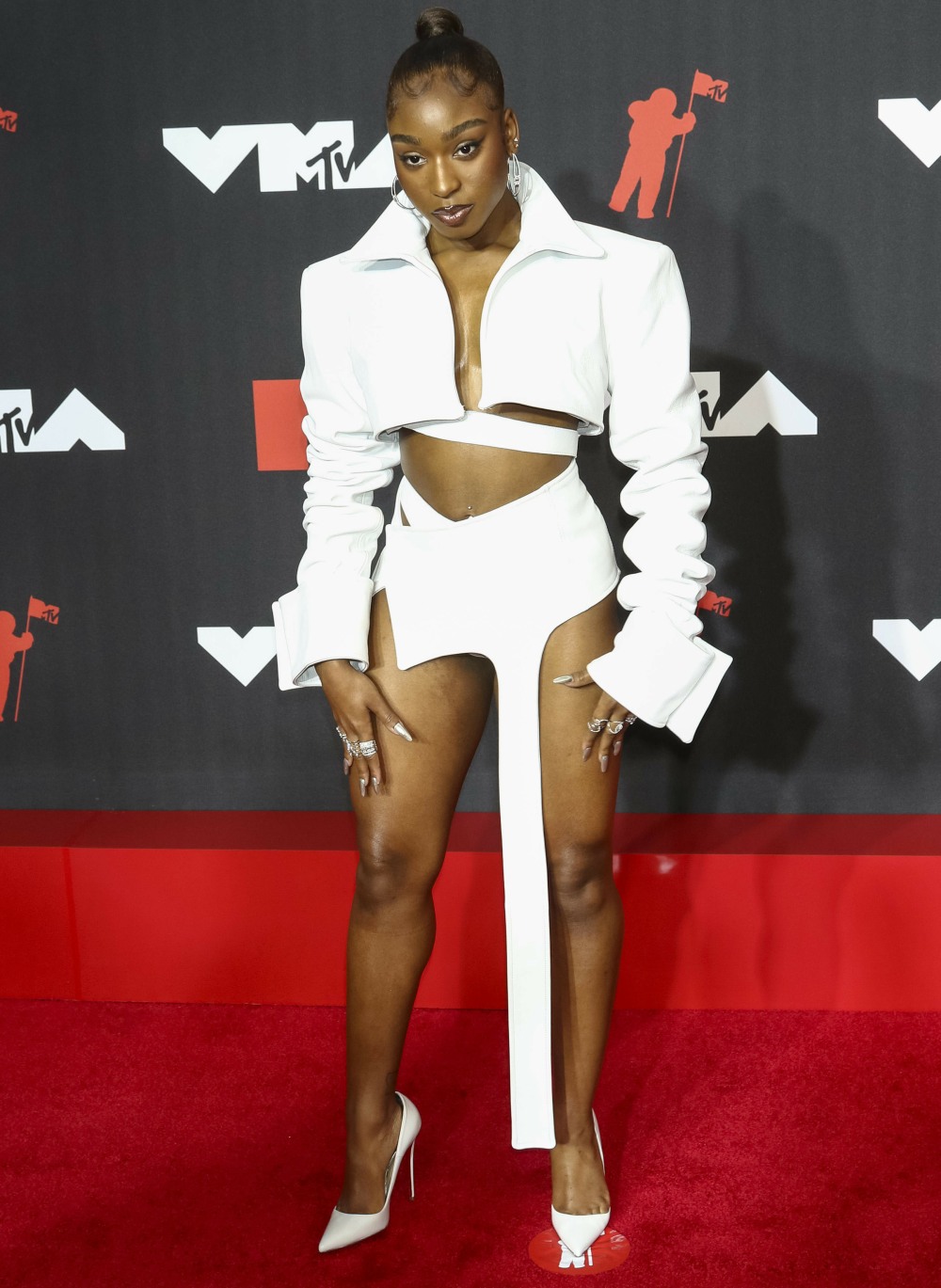 Saweetie looked lovely in this vintage-y style bombshell dress. Seriously, I love this.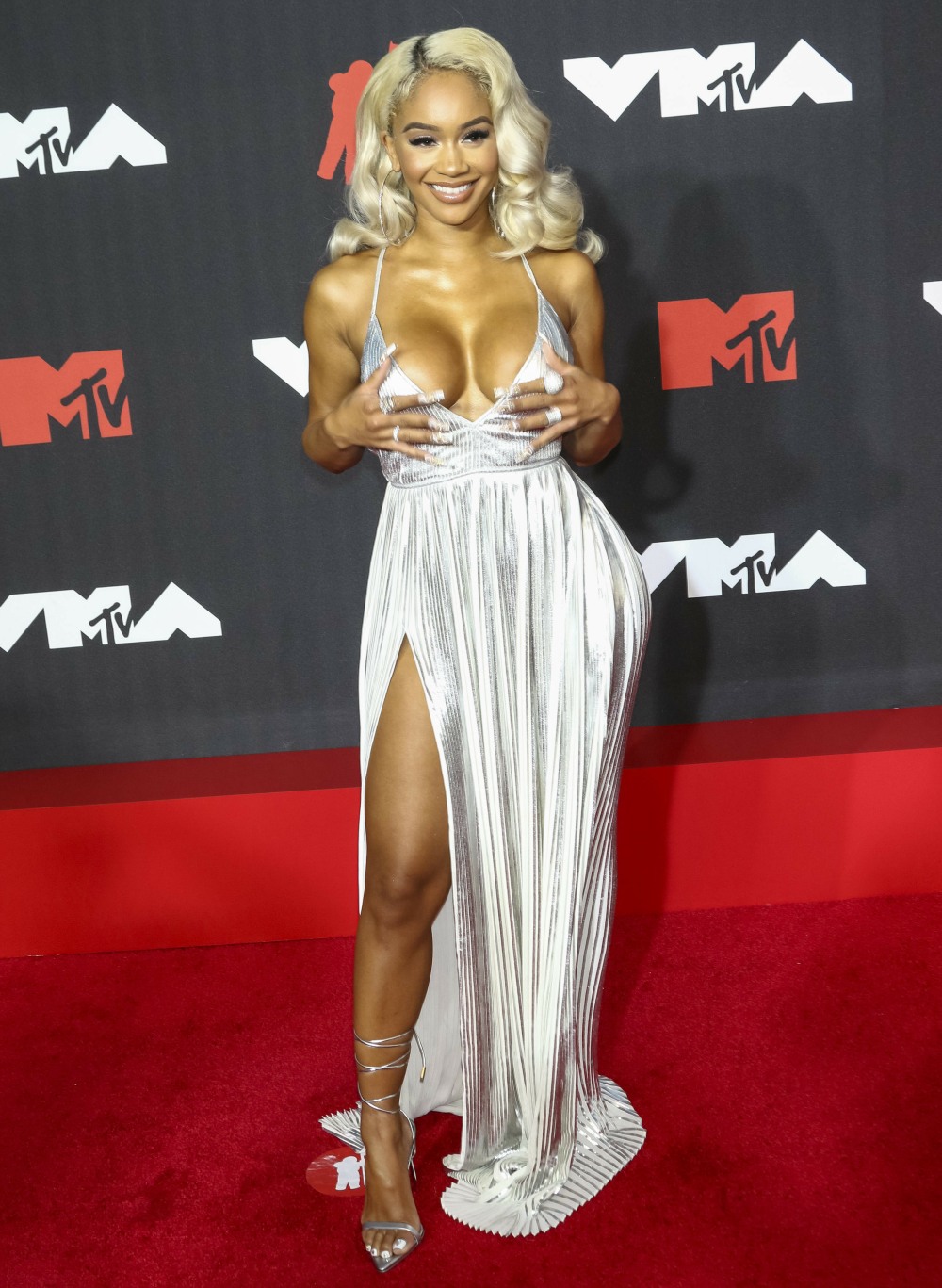 It always cracks me up to see young people dress like 50-somethings, and here we have Billie Eilish looking like she's directing a local theater production of Cats. She won Video for Good for "Your Power."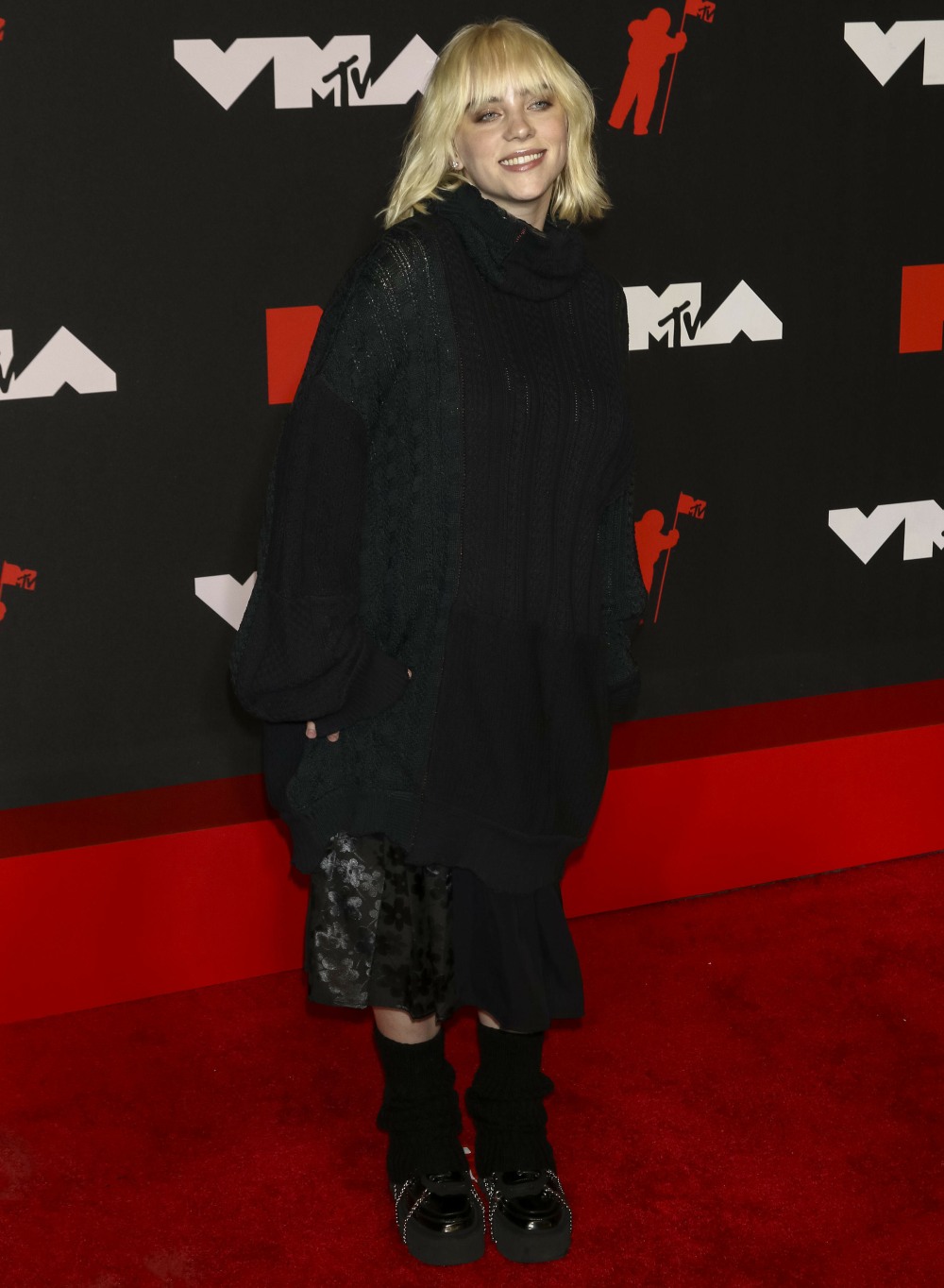 Photos courtesy of Avalon Red, Getty.