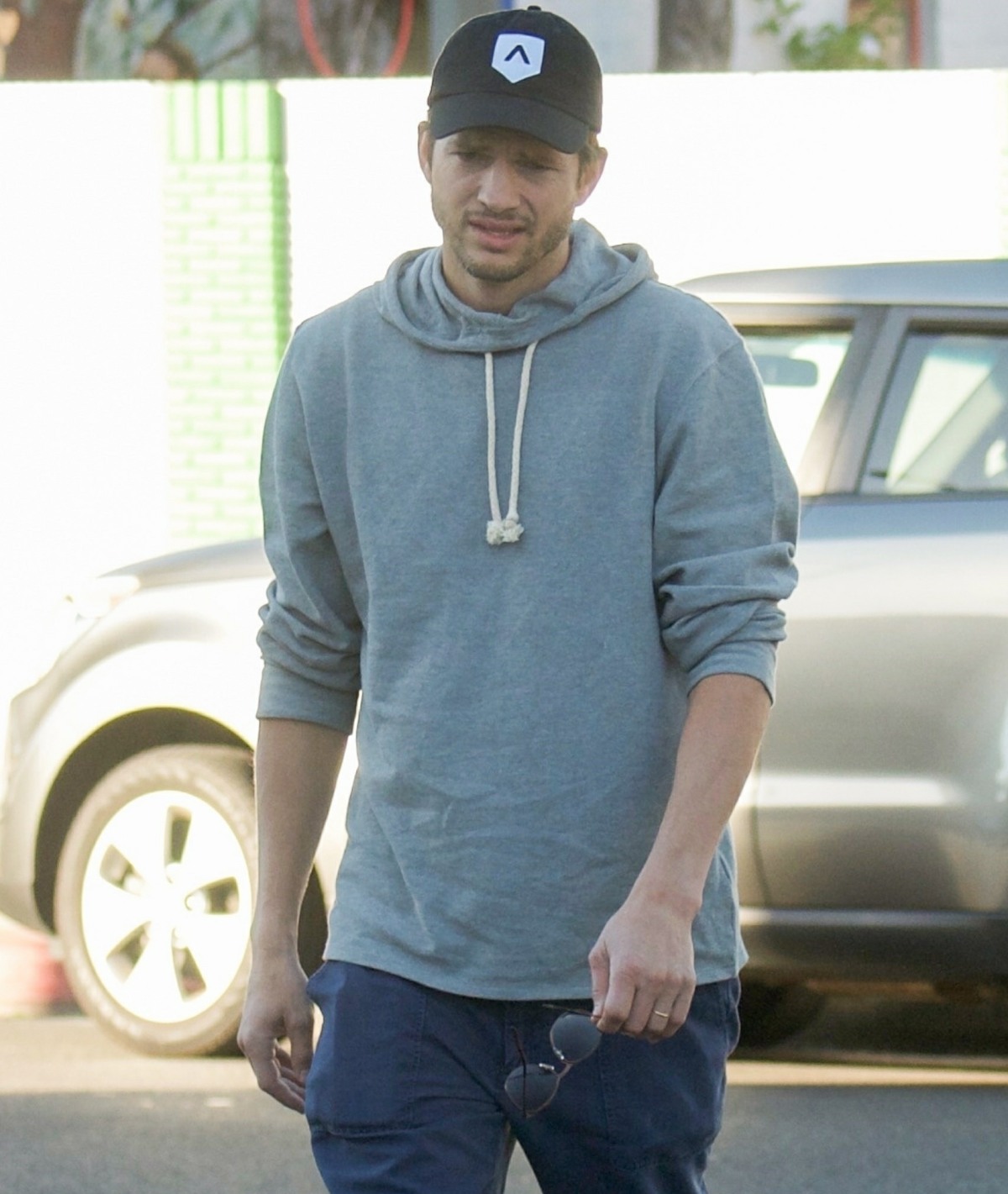 One of the grossest stories of the year was Ashton Kutcher and Mila Kunis proudly declaring that they rarely bathe their children or themselves. Ashton and Mila's admission about their refusal to shower and bathe regularly started a larger conversation about white privilege, smelly people and how Jake Gyllenhaal thinks people clean themselves like cats. The thing about Ashton and Mila was especially weird because they didn't seem to be teaching their kids about regular old hygiene, and they said outright that they didn't wash their kids until you could see the dirt.
Anyway, now Mila and Ashton are known as dirty celebrities. So whenever they go anywhere in public, people are probably going to say something. So it was over the weekend, when Ashton Kutcher stopped by ESPN's College GameDay as the celebrity "picker." College students and college football fans started a really loud chant: "Take. A. Shower."
Ashton Kutcher's appearance on GameDay is drowned out by 'take a shower' chants. 😂

(🎥: @gifdsports) pic.twitter.com/xRTi3Apv15

— theScore (@theScore) September 11, 2021
Fans chant "take a shower" at Ashton Kutcher on College GameDay #CollegeGameDay pic.twitter.com/0L3FyEGbsf

— gifdsports (@gifdsports) September 11, 2021
At first, I thought it was some kind of regional football chant, but no. They really are chanting "take a shower." You can see the moment when Ashton realizes it too. I would love to hear from the ESPN crew about how smelly Ashton was when he came by the show. I bet he was rank.
Photos courtesy of Backgrid, Avalon Red.