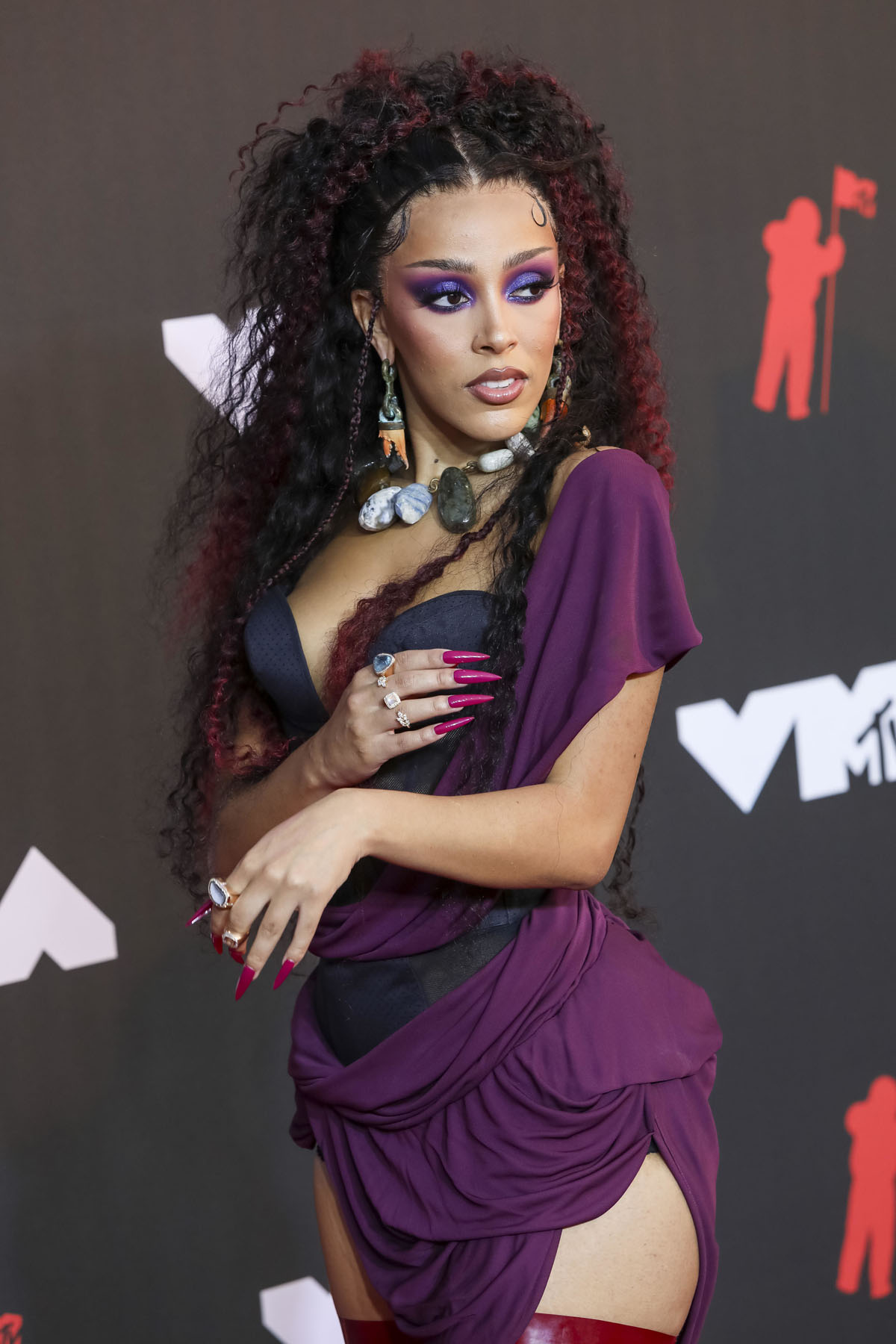 Doja Cat hosted the VMAs at the Barclays Center in New York City last night. It felt like this weird hybrid between the before times and post-pandemic. I appreciated that the celebrities were spread out and that the crowd and even the on-stage dancers were masked. Tickets were free and attendees were required to show proof of vaccination along with a negative covid test in the past two days. Doja wore Vivienne Westwood on the red carpet. I like this bold look. There were a lot of celebrities mixing bright colors in their fashion. I think we'll see more of that tonight at the Met Gala.
Doja performed "Been Like This" and "You Right." She came in from the ceiling on wires and then she did this kind of awesome modern dance. You don't see enough contemporary choreography in performances and I was kind of fascinated by that. Doja also won Best Collaboration, for "Kiss Me More" with SZA.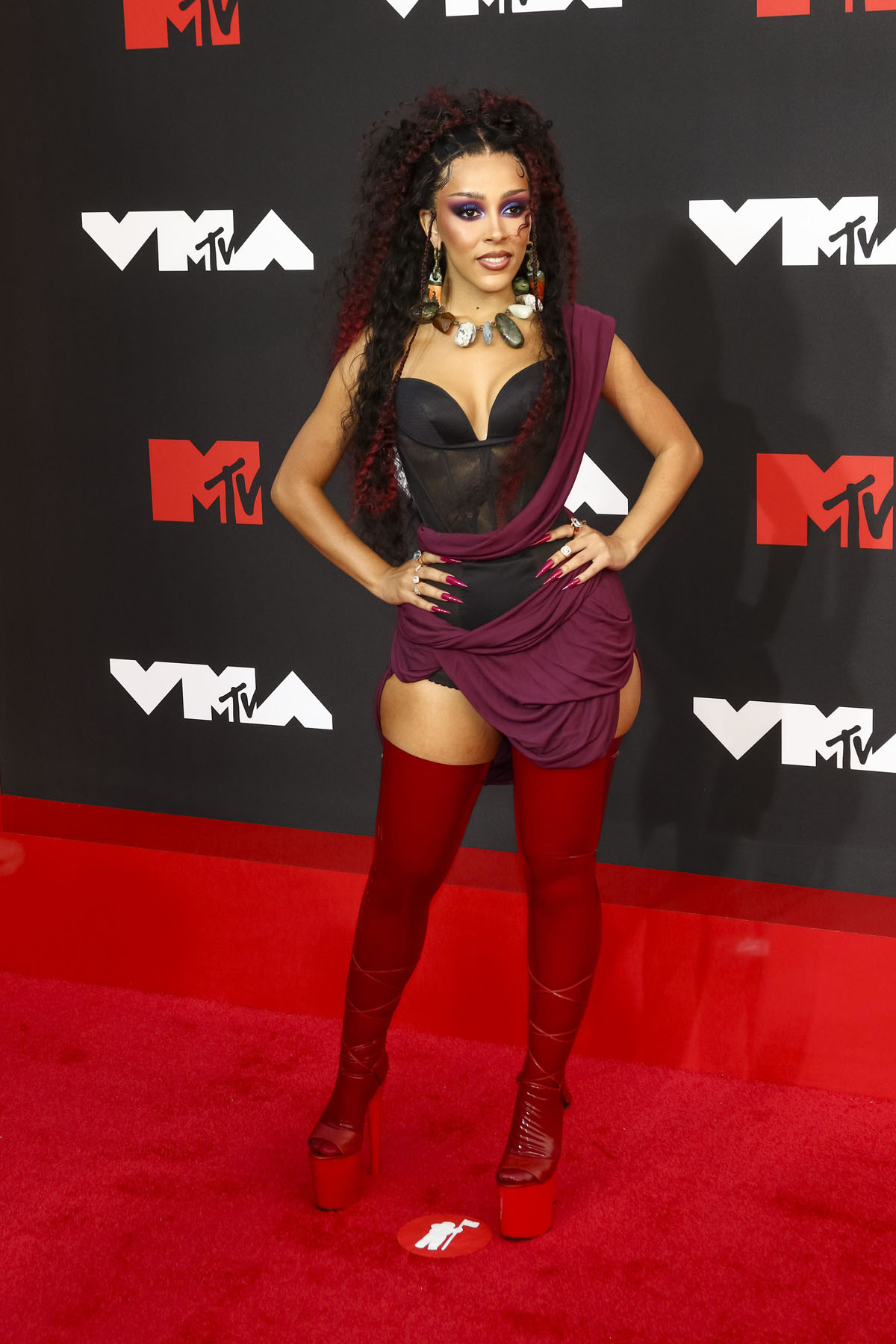 Alicia Keys was in this over the top puffy Louis Vuitton jacket, which was a flex. I thought this looked interesting and different on the carpet. She did "LaLa" and "Empire State of Mind" with Swae Lee.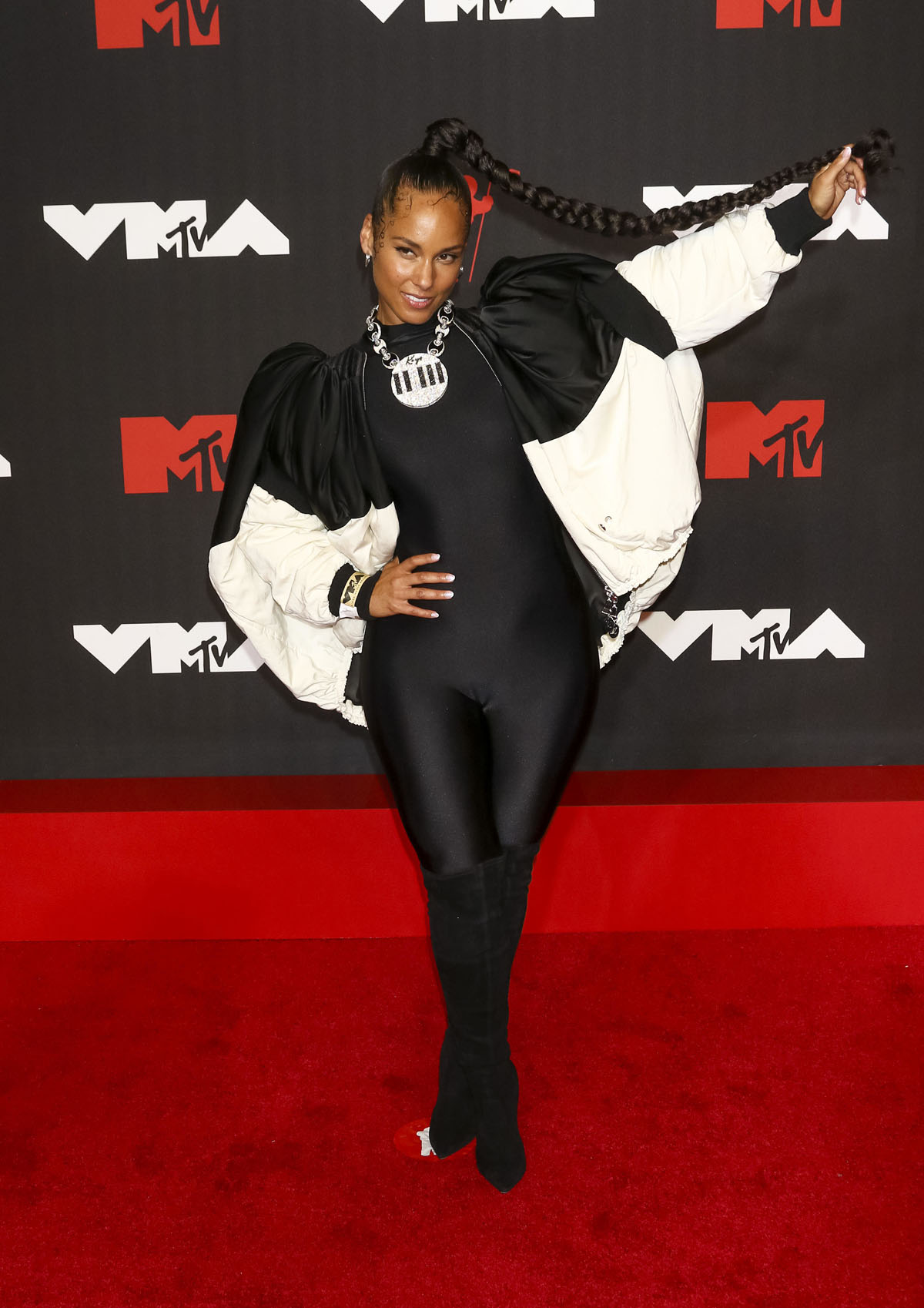 I don't have a designer ID on Tinashe's look but when I saw her interviewing celebrities on the red carpet I thought MTV was airing throwback video. That's how awesomely early 2000s retro this look is. Shawn Mendes was looking her up and down and told her how great she looked, which is true.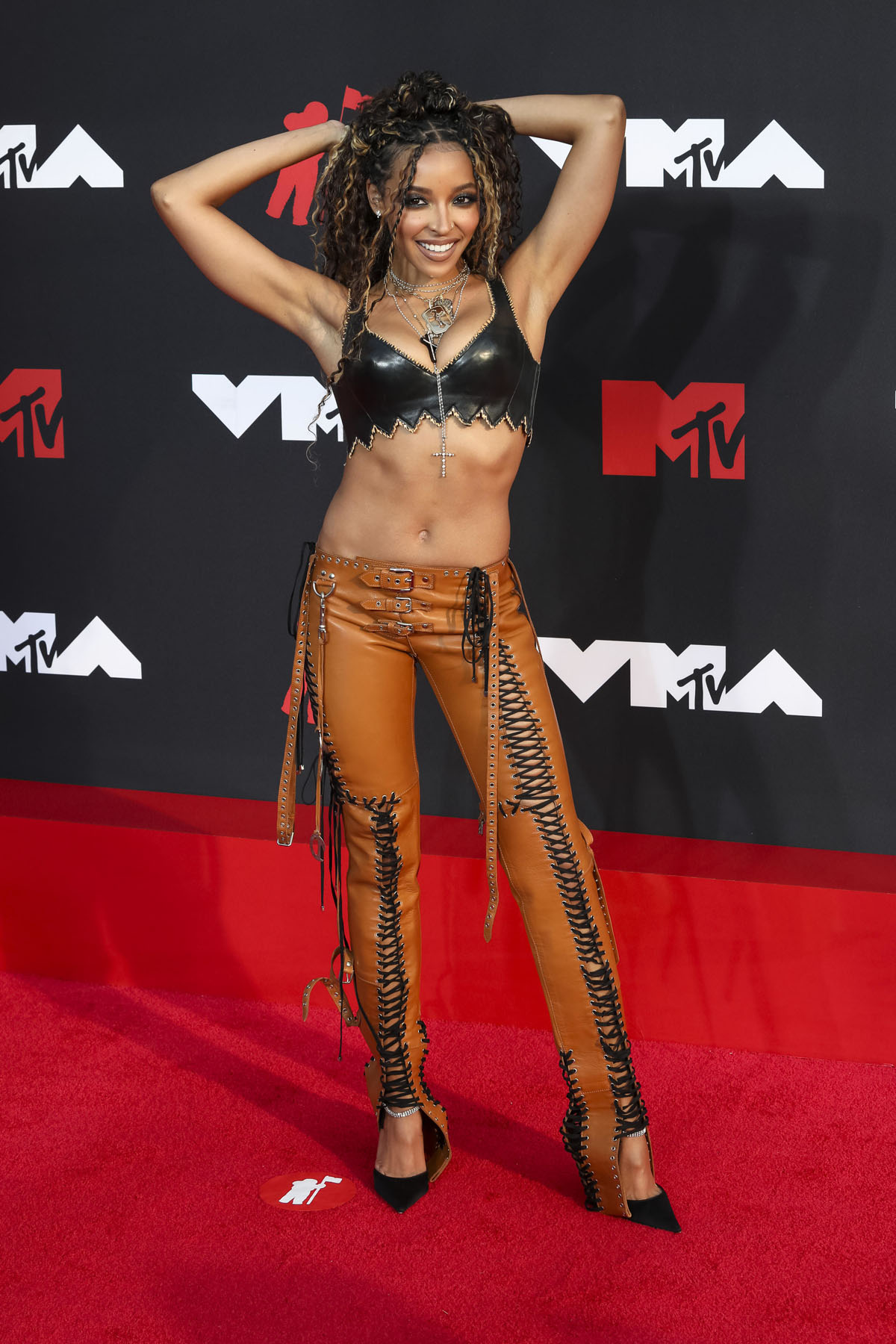 Anitta, aka Larissa Machado, was in a black and white Miss Sohee gown that looked like she had angel wings in front. It was just OK. I really liked the crazy reversible outfit she wore for her BK performance of "Girl From Rio," which is just like a Girl from Impanema remix I guess.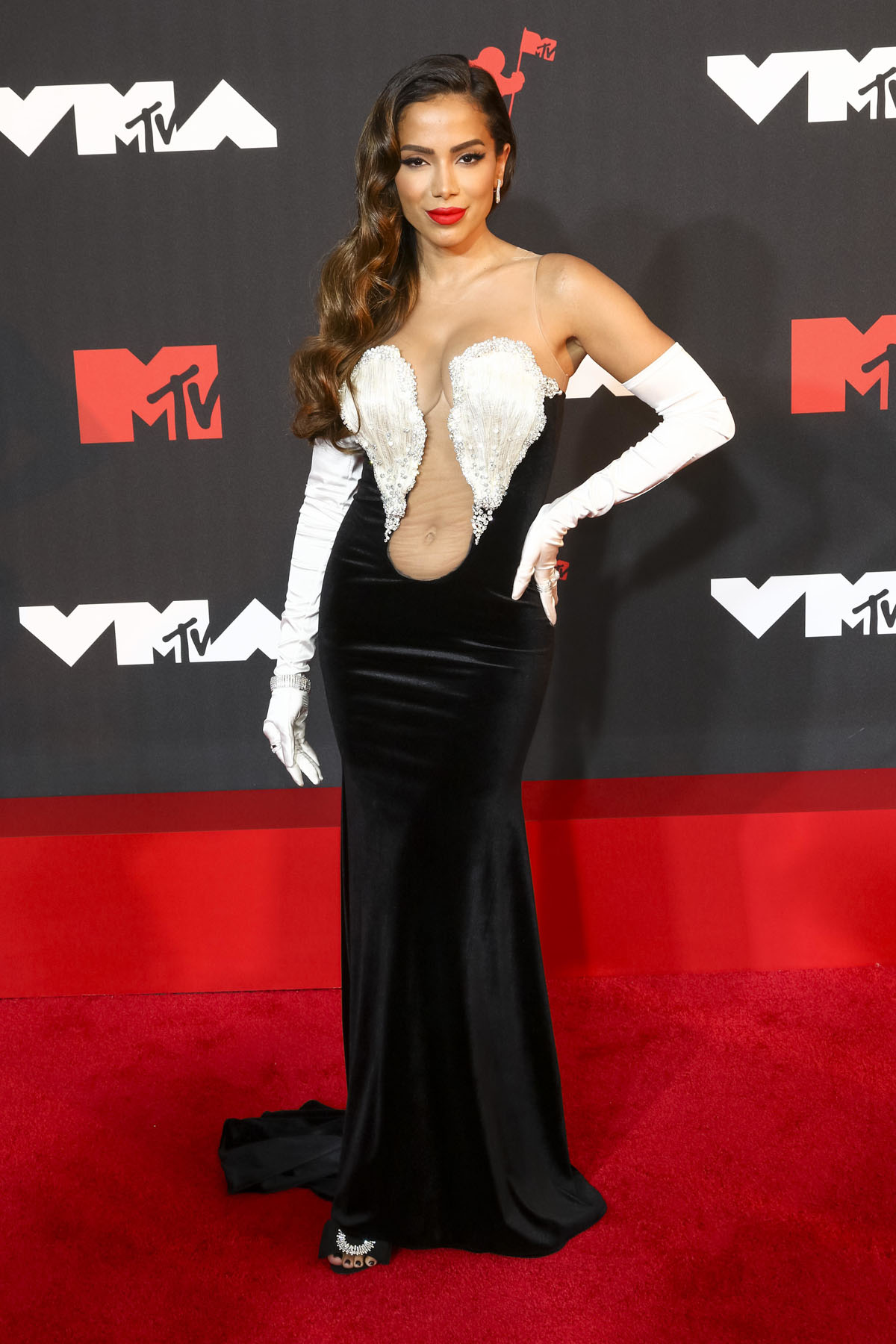 Rita Ora wore Vera Wang, which makes me think so much less of Vera Wang really. This is very on brand for her.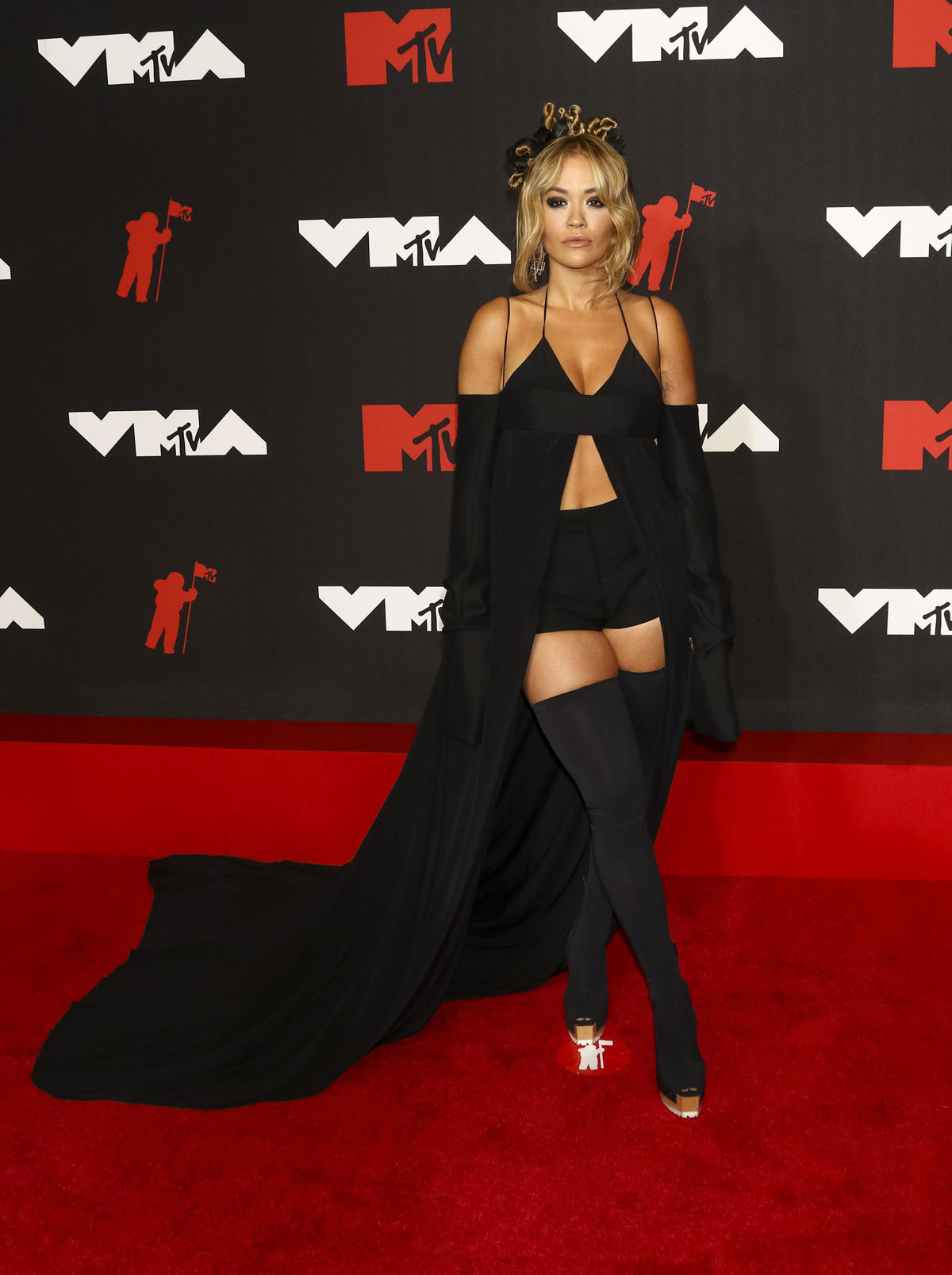 photos credit: Avalon.red