Billie Eilish was one of the co-chairs of last night's Met Gala, which meant that her whole look was kept under wraps until the very last minute. They didn't want any photos of her arrival/walk to the gala, even. I sort of get it – it was a big look. Billie went full Marilyn Monroe and wore this very pale Oscar de la Renta ball gown. It was a big moment! And honestly, she really brought the drama and she seemed really happy with her look.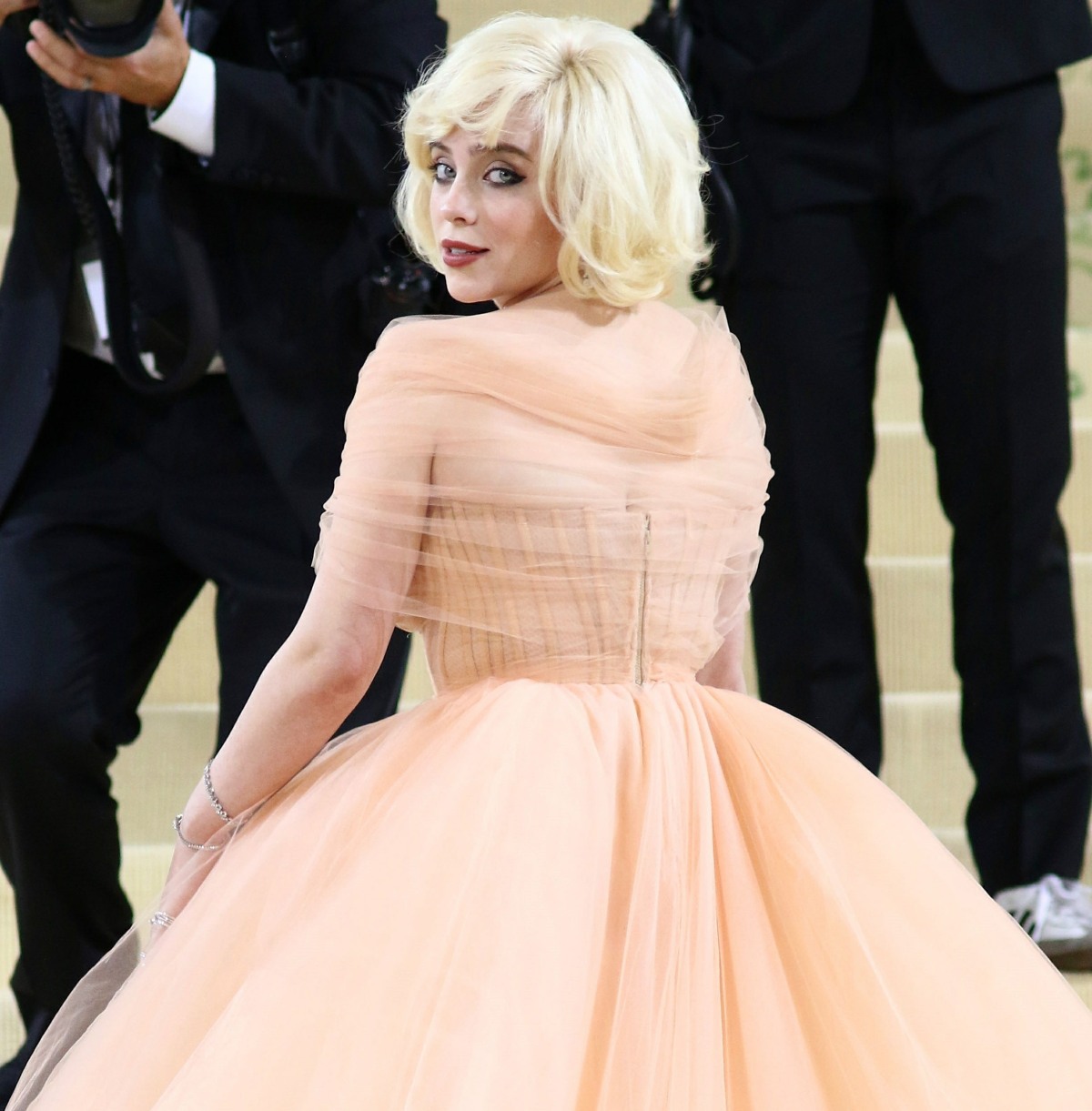 This is one of the most insane red carpet videos I've ever seen.
Rose Leslie & Kit Harington. She's in Oscar de la Renta, he's in YSL. De la Renta really did some "big looks" this year. I hate the idea of a redhead in yellow, but sometimes it really works. Rose pulls it off. Kit looks nice too. My one complaint: I don't think her dress was fitted properly. It looks like a boob might pop out at any moment.
Photos courtesy of Getty, Backgrid.