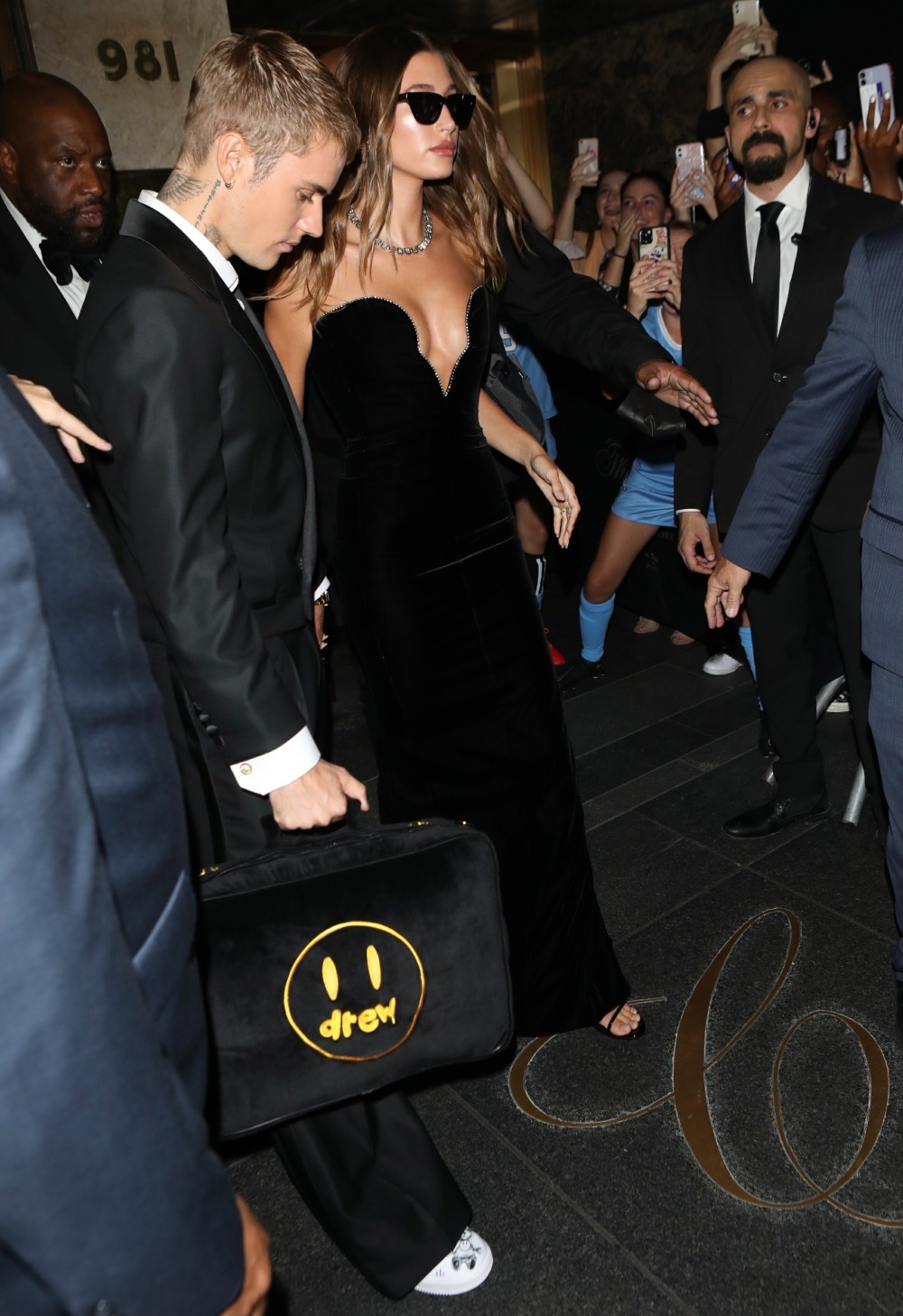 Hailey and Justin Bieber attended the Met Gala together, and I might be a late-in-life Bieber stan, because I think they both looked really nice? I don't know what I was expecting, but it wasn't Justin in an interesting suit and Hailey looking elegant in Yves Saint Laurent. They both look fashionable and if you stretch, you could say Hailey's American lexicon is an ode to the little black dress.
Meghan Thee Stallion wore Coach and she was one of the very few to wear the label. Kind of funny to think that J.Lo is the one who gets paid to represent Coach and J.Lo wore Ralph Lauren. Anyway, this is fine. It's a fun little party dress and she seemed to be having a great time.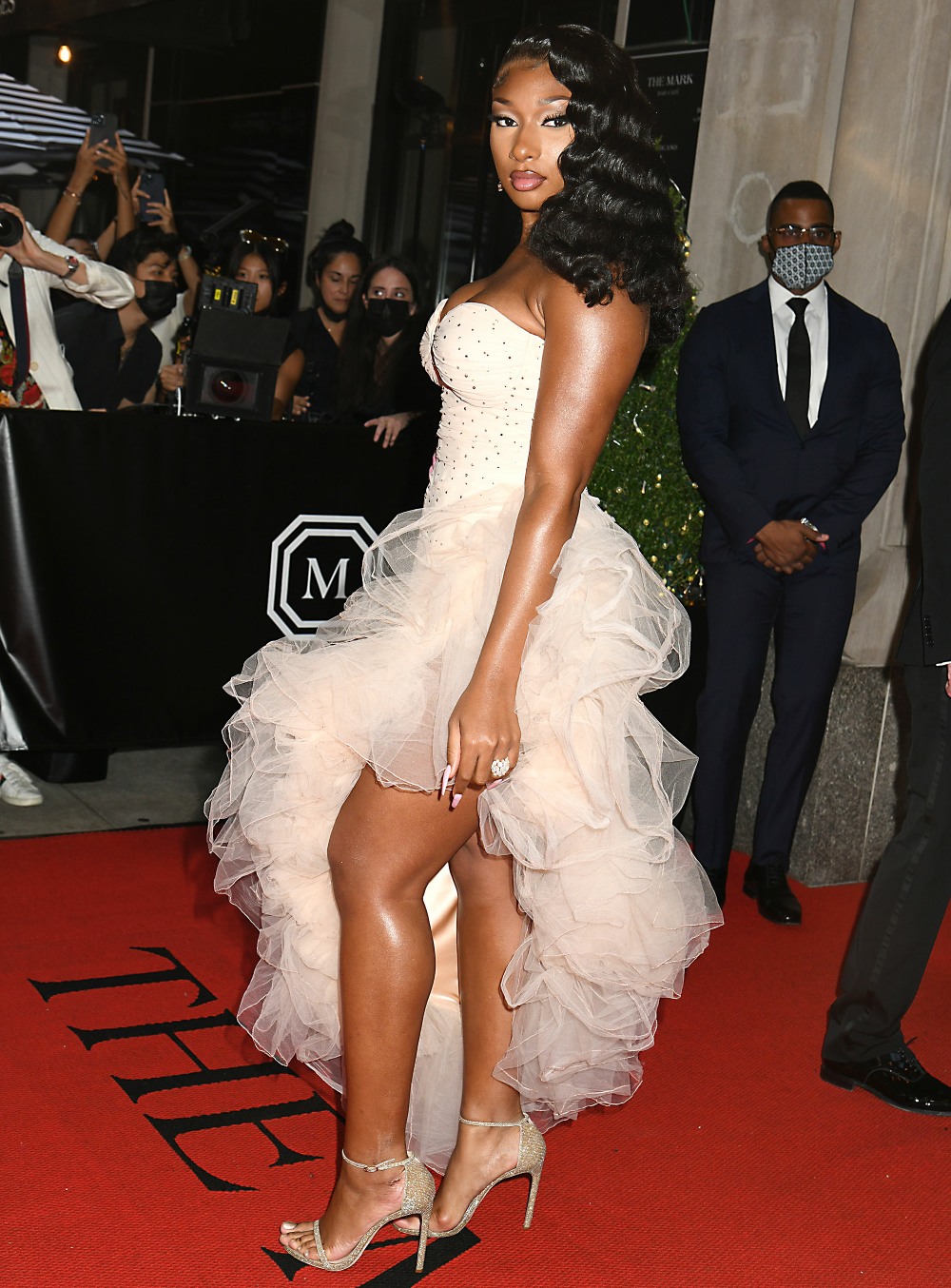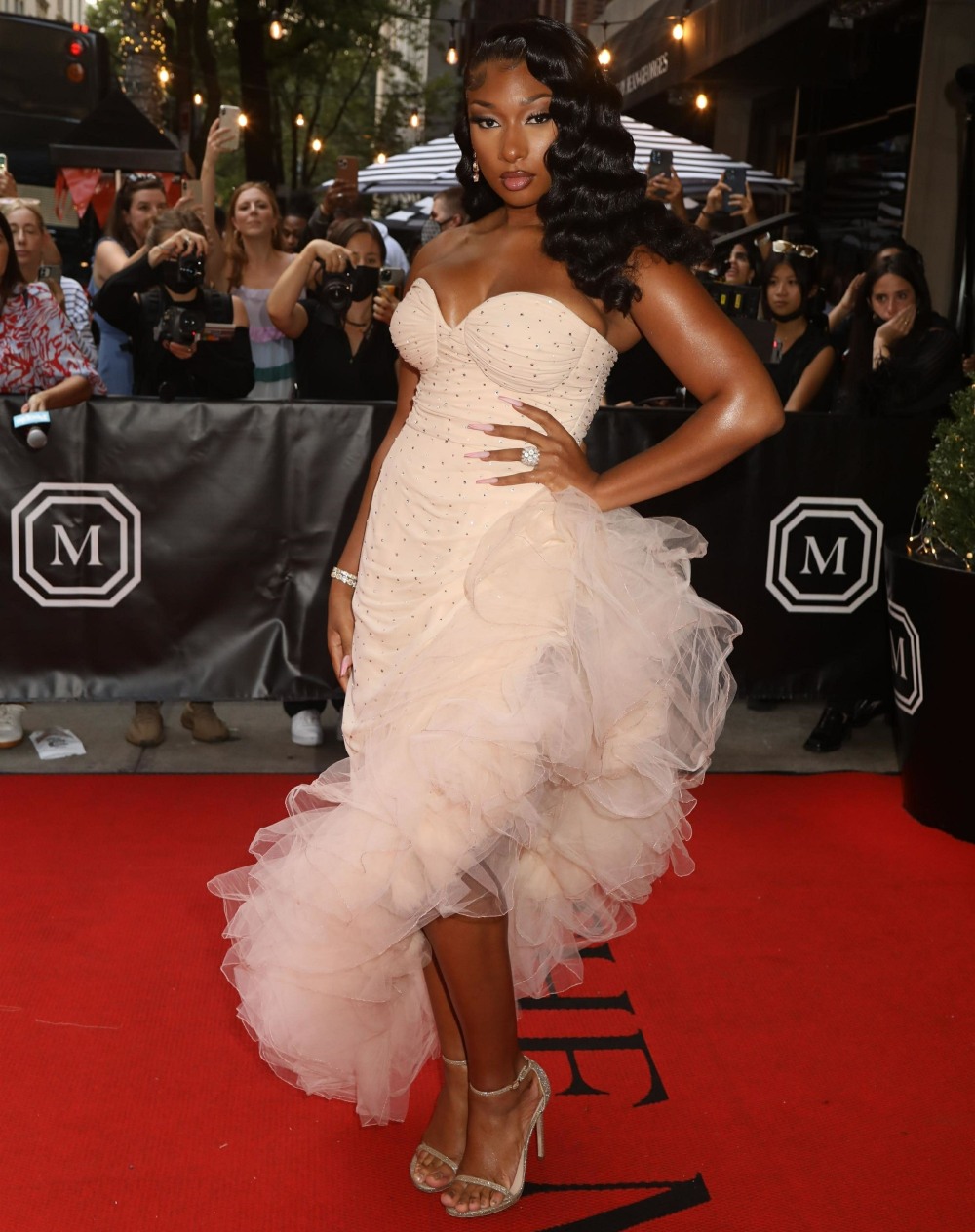 Serena Williams & Alexis Ohanian – she wore Gucci, a catsuit and a feathered cape. The cape is pretty cool, the catsuit is… not great.
I'll give Addison Rae credit for something: she was one of the few who pulled a vintage look from an iconic American designer. Her dress was vintage Tom Ford for Gucci.
Sienna Miller in Gucci. She seemed to be having a good time. I hated her dress, but the coat was kind of cool.
Photos courtesy of Instagram, Avalon Red, Backgrid and Getty.