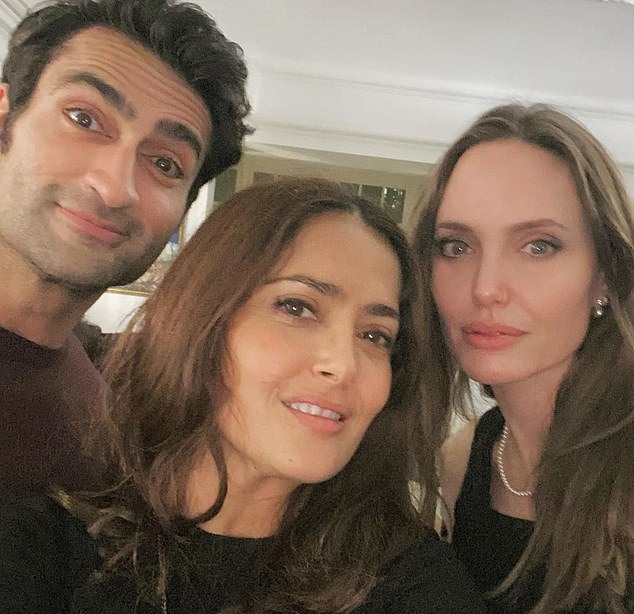 The Eternals doesn't come out until November 5th, but I cannot wait for the big promotional tour. Mostly, I'm interested in the interviews from the stars, because I keep getting the impression that this Marvel film had really good vibes. Gemma Chan made it sound like she felt so relaxed to be among friends. Salma Hayek and Angelina Jolie are BFFs now. And Kumail Nanjiani seems like he's one of the nicest guys ever. Kumail chatted recently about how he got along really well with Angelina and Salma:
Kumail Nanjiani couldn't have been more impressed with his Eternals co-stars, especially Angelina Jolie. The actor, who takes on the role of Kingo in the upcoming Marvel movie, opened up to ET's Rachel Smith about how the movie star was behind the scenes. He also dished on what he learned from Jolie and Salma Hayek while on the set.

"Angie, she would not go back to her trailer. She always hung out on set. She was always with everyone," Nanjiani shared while at the Saks Fifth Avenue New York Fashion Week party. "So I realized what you do on camera is only part of the job."

"Salma was the one who would always have dinners and people over," he continued. "They are amazing. I have learned so much from watching both of them. Just how to be a pro, you know? I was so impressed. They are always on time, they know all the words, they are very thoughtful about how they work and they really wanted to create a family… So much of it is how you are with people. You create a community, you create a family, you create a group. And both of them, they go on camera, they are movie stars. They are fantastic in the movie."

Eternals centers on a new group of Marvel heroes — an immortal alien race who secretly lives on Earth to keep it safe. The star-studded cast also includes Gemma Chan, Richard Madden, Kit Harrington, Brian Tyree Henry, Lauren Ridloff, Barry Keoghan, Lia McHugh and Don Lee.

"I am so, so pumped. I am so excited. The movie is absolutely amazing. The movie is so, so good. I can't wait for everybody to see it," he expressed, adding, "The scale of it, it is so big, it is so epic. It spans thousands of years, it is all over the world, like truly, it is a global movie. It is very international. We go all over the world, so it's really like the scale of it. It is one of the biggest movies I have ever seen."

The actor admits that becoming a superhero has been "a dream of mine for a few years." "I really want to be a superhero in a Marvel movie, and then I was like, 'How do I do it?'" he recalled. "And then I just got very lucky."
We've had low-key stories over the years about how Angelina is well-loved by costars, especially her younger costars. I actually didn't know that Angelina was the kind of person who just hangs out on set instead of going back to her trailer. I wonder if that was specific to this movie though, and working with Chloe Zhao. Angelina is a director too, and I bet she wanted to see how Chloe worked, and how a big Marvel movie worked as well. Anyway, this cast really seemed to have the best time working together. The Eternals 2??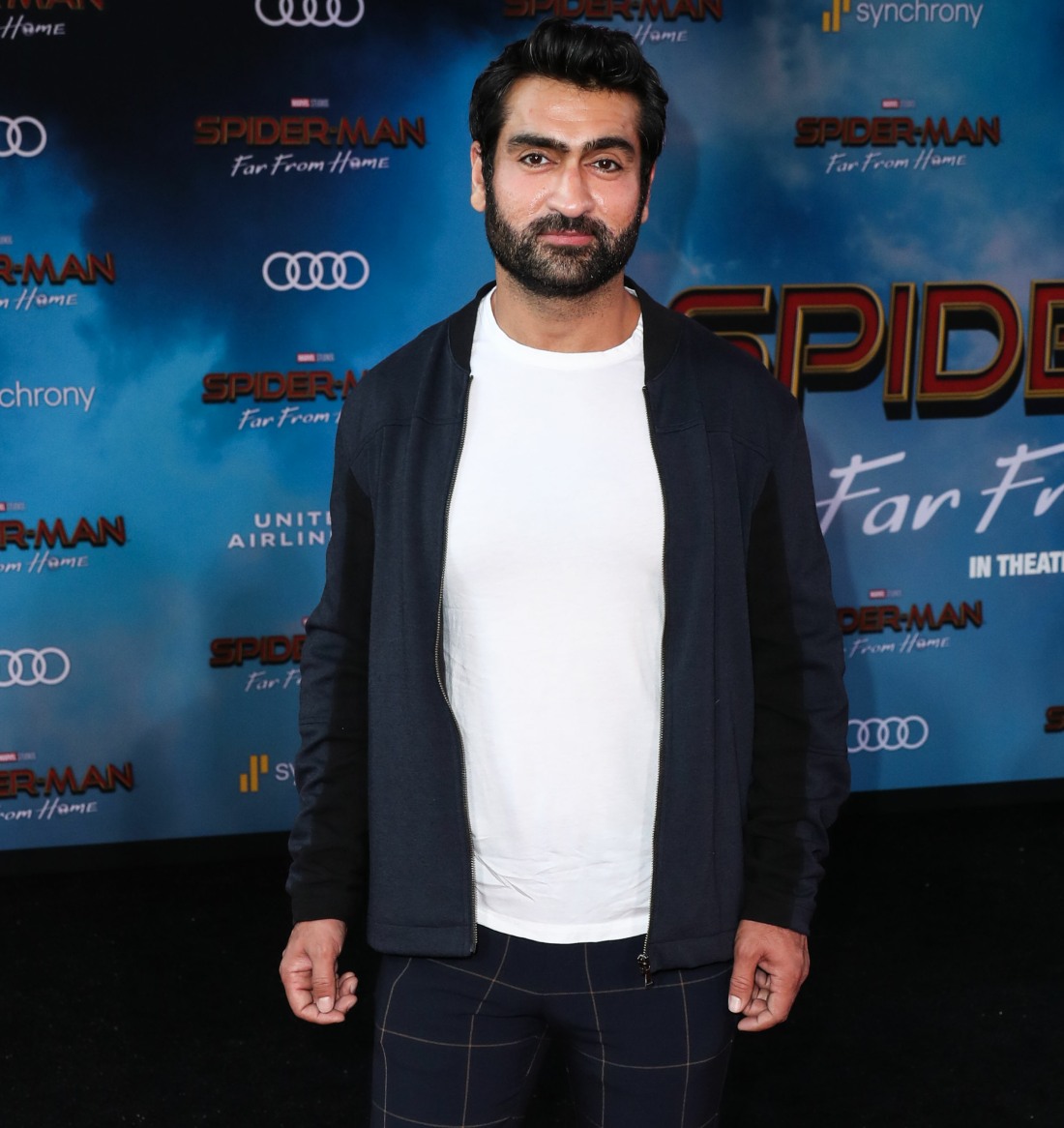 Photos courtesy of Avalon Red, Instagram.