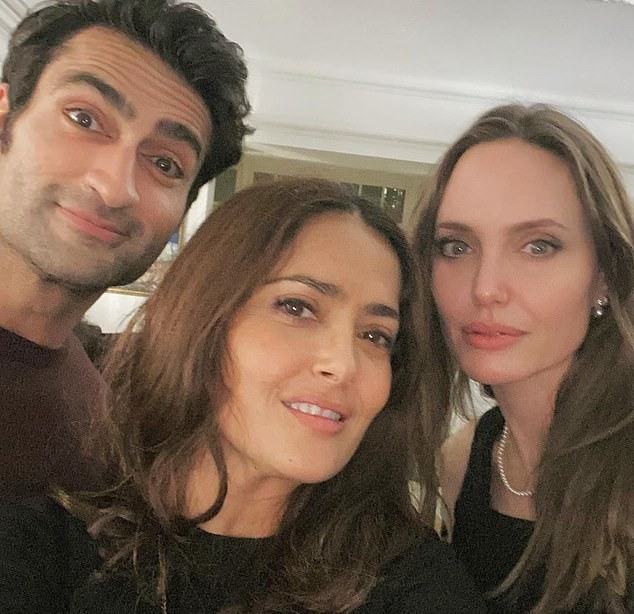 Last year, Salma Hayek and Tiffany Haddish appeared on Watch What Happens Live to promote their film, Like a Boss. At one point, Salma was asked about what it was like to work with Angelina Jolie on The Eternals, which she was filming at the time. Salma completely fan-girled over Jolie, and Tiffany did too. It was a nice reminder that once people meet Angelina, they actually adore her and want to be friends with her.
Over the the past two years, Salma has gushed about Angelina a few times, and from the looks of it, they're good friends now. They're tight enough that Salma invited Angelina to her birthday party (Salma is a Virgo queen, with a September 2 birthday). And Salma ended up posting this cute video of "la mordida," which is a popular birthday tradition in Mexico – it's when the birthday boy or girl's hands are held back and their face is shoved into their birthday cake. It looks like Angelina didn't actually want to shove Salma but the whole thing is super-cute:
Forever Jolie-stans: did you predict this? I never would have predicted this. I never would have predicted that Angelina-in-her-40s would be doing Marvel films, hanging out with Salma Hayek, The Weeknd and Ellen Pompeo, and living full-time in LA. What a turn of events. Anyway, I hope Salma encourages Angie to come out of her shell a little bit and I can't wait for The Eternals promotion!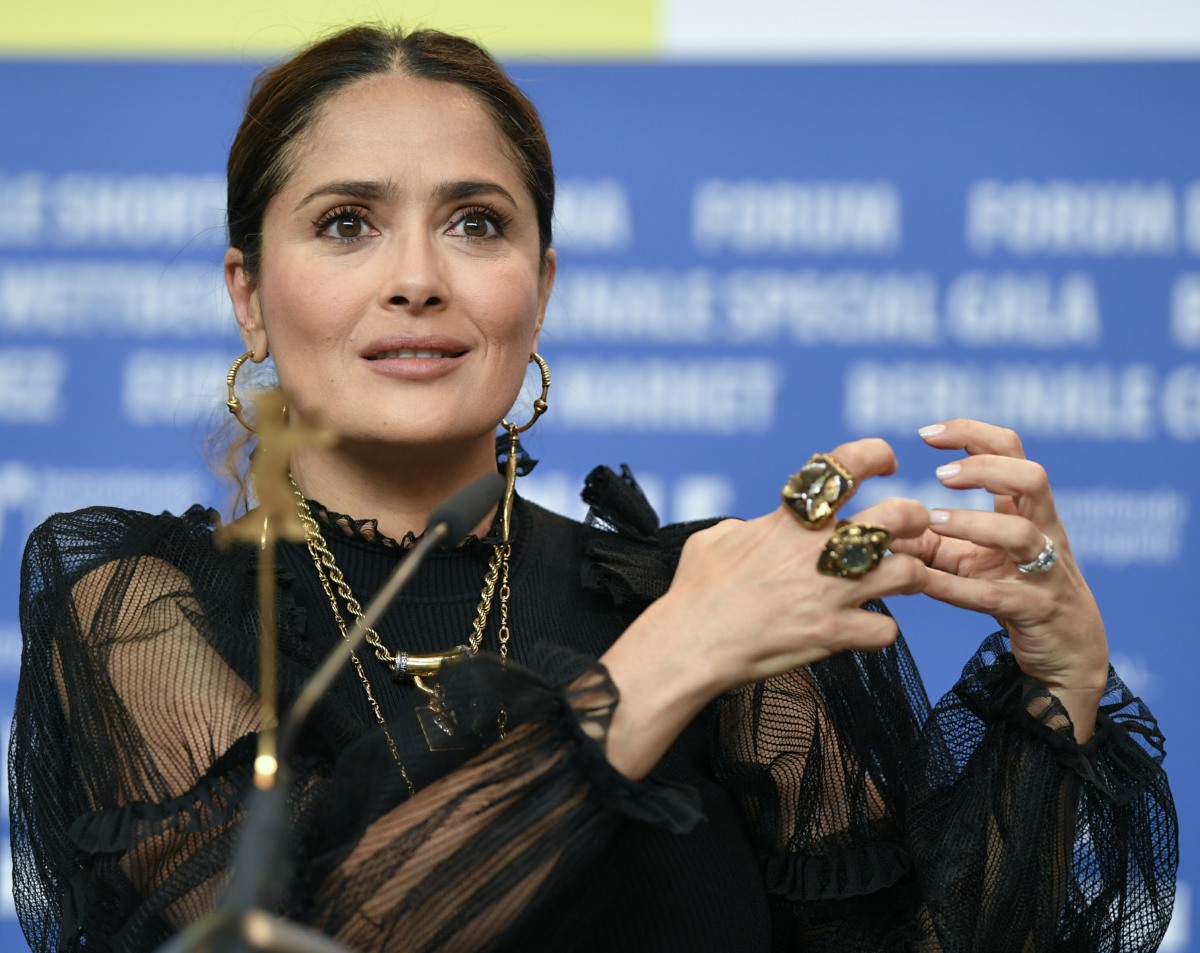 Photos courtesy of Instagram, Backgrid, Avalon Red.