Actress Jordana Brewster announced her engagement to Mason Morfit on Tuesday. It's a sweet photo of the two of them on a beach, both grinning like two people who just got engaged. If you remember, Jordana and Mason had an interesting pandemic relationship. I won't call it a whirlwind romance because we really don't know when it started. Using Jordana's account, they met a few years ago, while they were still married. They became social media friends and kept in communication. In the meantime, both their marriages fell apart. Mason separated from his wife two years ago and Jordana and Andrew decided to separate at the start of the pandemic. Four days after her split, Jordana hopped a plane to the West Coast to meet up with Mason, and that's when she said things turned romantic. They've been a couple ever since. And now, they're engaged.
Jordana Brewster is engaged.

The Fast & Furious franchise star, 41, shared the news on social media that she plans to marry tech CEO Mason Morfit.

"JB soon to be JBM," she wrote with a photo of them together on the beach. In the image, the actress — in a top with red hearts — is wearing her new ring as she rests her head on Morfit.
This will be the second marriage for Brewster who filed for divorce from film producer Andrew Form, 52, in July 2020 after 13 years of marriage. They share sons Julian, 8, and Rowan, 5.

At the beginning of the pandemic, she and Form separated and four days later reconnected with Morfit, whom she met briefly during a lunch with her husband four years earlier. She said and the San Francisco-based CEO of ValueAct Capital investment company began seeing each other regularly. Soon, they discussed how they would blend their families.
I guess when you know, you know. I have nothing against diving headfirst into a relationship when someone feels it's right. My parents met in December, had their first date in January, married that September and found out they were pregnant three months later. They will celebrate their 60th in two weeks (and it's my mom's second marriage). But if I can play armchair psychologist for a moment, did Jordana do all the work she needed to from her divorce? Although she stated that neither she nor Andrew were to blame for the end, she also detailed the toll the breakdown of their relationship took on her. She internalized much of it, some of which manifested in disordered eating. She also said it "was 13 years in the making," which dates back to the beginning of their marriage. If it were me, I would need more than four days to process something that affected me so, both mentally and physically. I hope Jordana is jumping back in with a clear head.
The article mentioned Jordana and Mason working out how to blend their families. Jordana has two children, mentioned above, and Mason has four. I don't know all their ages, but his youngest was born in 2015. It'll be interesting to see how they blend their social media. Jordana is an actress with much of her life on Instagram. Mason is a CEO with a private Instagram account and what I assume is a legitimate Twitter? It's become a Jordana Brewster stan account, real or not. Mason's ex-wife has no public presence, though, nor do their kids. Jordana's kids are a mainstay on her IG. That'll all have to be ironed out, of course.
And I'll be curious to see what kind of wedding they go for. Mason's wedding to his first wife was featured in a 2004 issue of Martha Stewart's Weddings.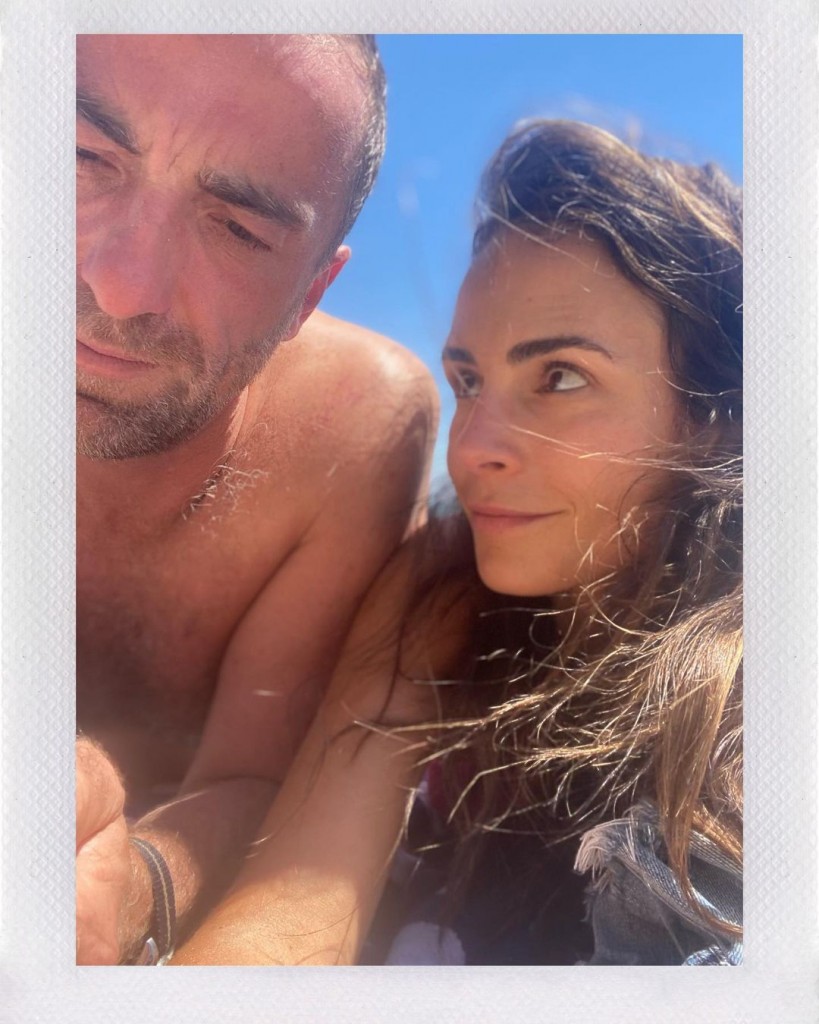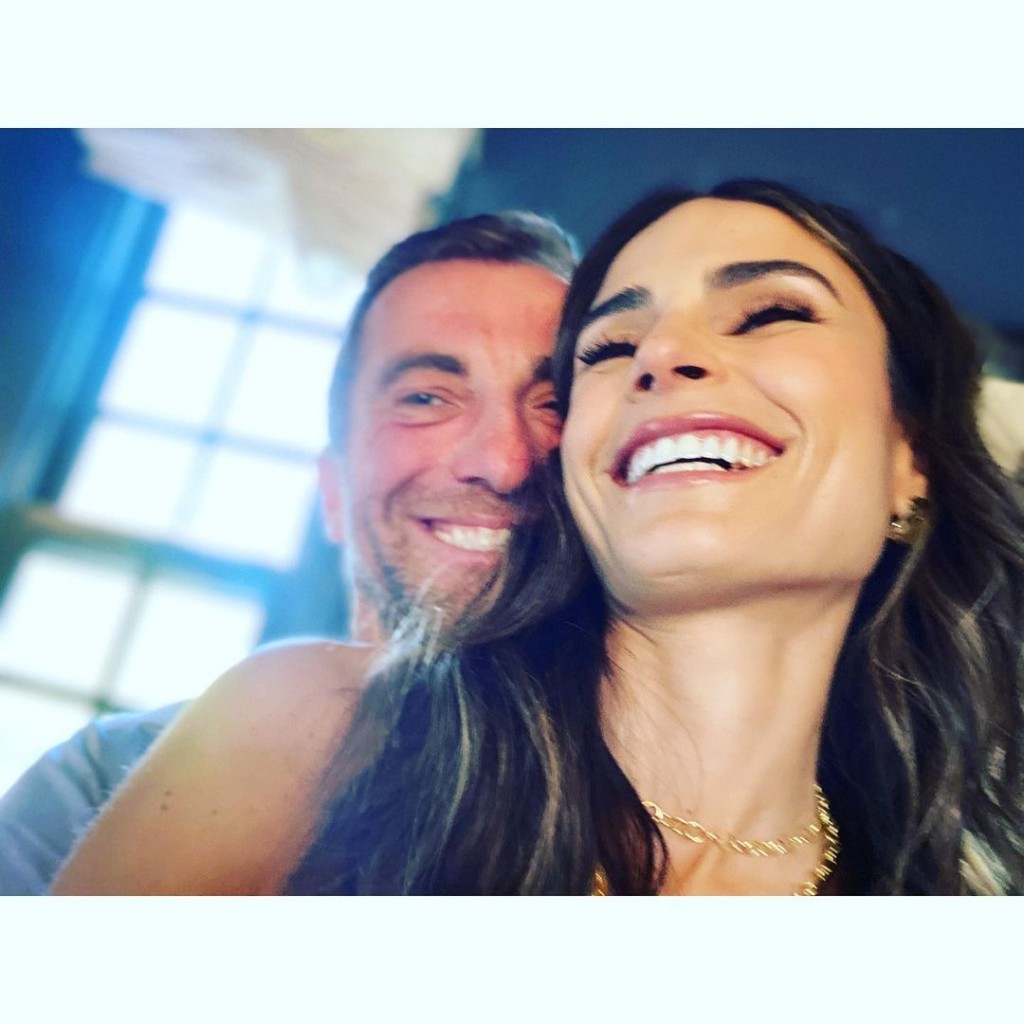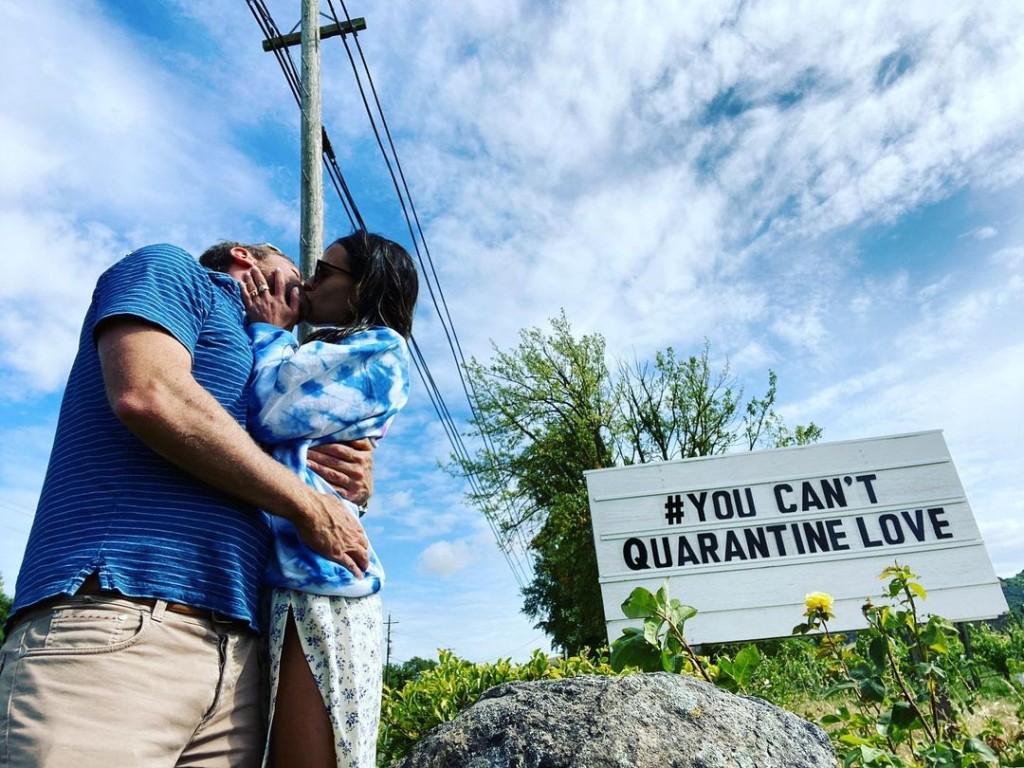 Photo credit:Instagram and Avalon Red