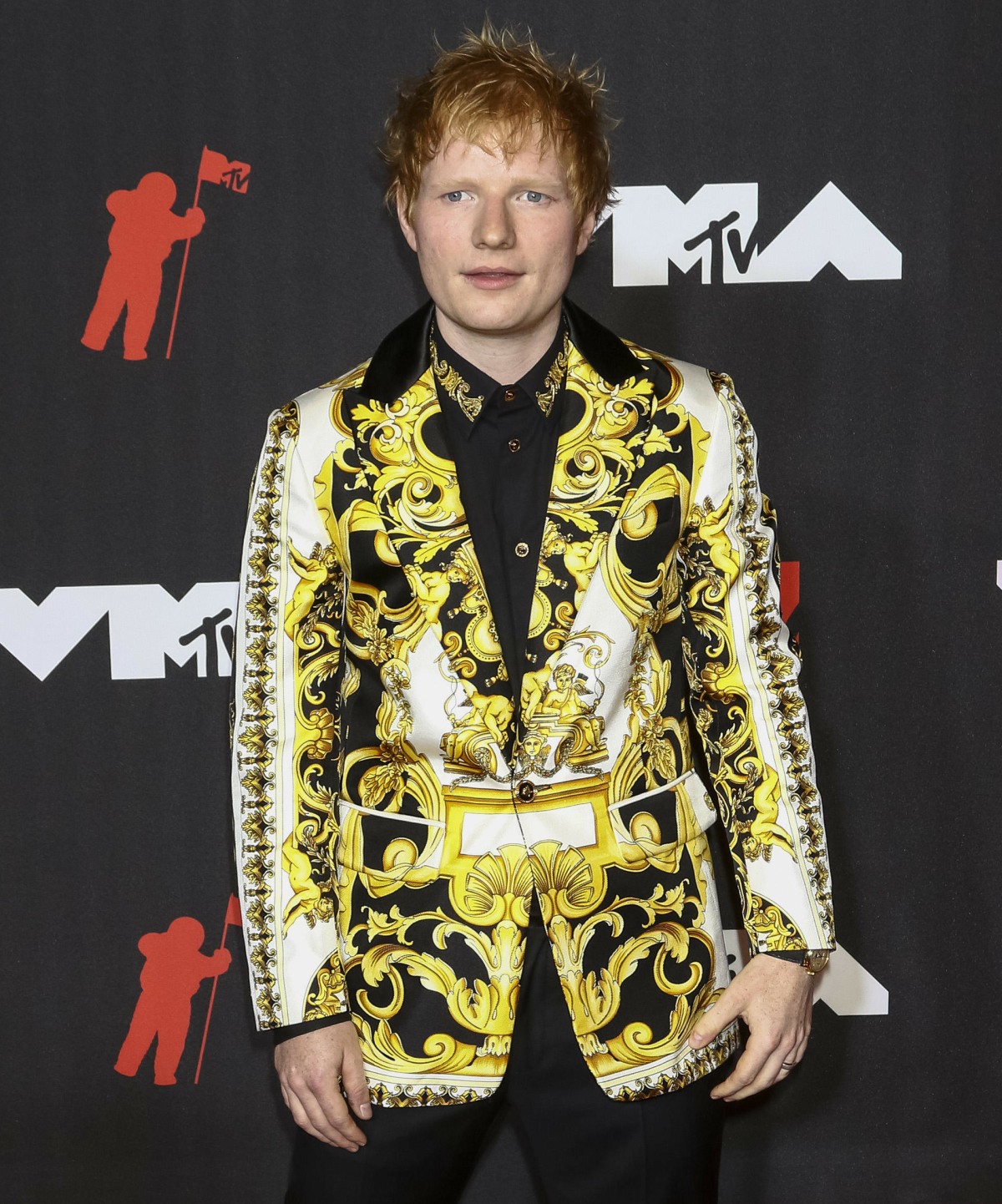 Here are some photos of Ed Sheeran at the VMAs this past Sunday. Ed performed "Shivers" early in the evening and then I guess he hung out for the rest of the night, watching the performances and waiting to see if he won anything. He was nominated for several awards, including Song of the Summer and Video of the Year, all for "Bad Habits." Honestly, the more I do this job, the more I understand that music awards really don't mean anything. The music industry is more f–ked up than the film industry (and that's saying a lot), and half of the music awards are just random "music industry" groups giving awards to their faves. I always assumed that most musical artists just go to their music awards shows to A) perform, B) watch their peers' perform, C) get hammered and party and D) maybe win, maybe lose, it doesn't matter. This is especially true of the VMAs, yes? Who takes the VMAs seriously besides, like, Taylor Swift? Well, according to Ed Sheeran, people are taking it seriously and the energy around American awards shows is always really toxic?
His vibe on the 2021 VMAs: "The room is filled with resentment and hatred toward everyone else and it's quite an uncomfortable atmosphere," the 30-year-old said in a Tuesday interview with radio host Julia on her Audacy segment "The Julia Show."

The groupies & entourages are the toxic ones: "All the artists are sweet people, but they're, like, surrounded by entourages that want them to win, too, so it's one artist surrounded by 10 people and another artist surrounded by 10 people and everyone is kind of giving each other the side-eye."

It's not just the VMAs: "It's nothing to do with MTV or the award show, it's at all the other awards shows," too, he said, before naming the Grammys, AMAs and Billboards. "It's just lots of people wanting other people to fail and I don't like that."

Britain does awards shows better: "In England, our award shows are just like everyone gets drunk and no one really cares who wins or loses, it's just sort of a good night out."

The after-parties suck too. "The after-parties, again … it's not just musicians. It's musicians, all their entourages, then you got influencers and blah blah blah… People get the same feeling as me at those award shows. I've spoken to people and they're like, 'I just felt really depressed afterward.' The atmosphere is just not nice… It's a really, really horrible atmosphere to be in there. I always walk away feeling sad and I don't like it."
Something I've noticed from watching the BAFTAs is that the Brits really put a premium on moving quickly and they're not going to stretch out a two-hour show into a three-and-a-half hour show with bulls–t just so they can sell more commercials. Which I appreciate, and I wish some enterprising American producers would decide that no matter what, they're going to do a tight two-hour show, period. As for Ed's negative vibe at American shows… I mean, if he feels that way, so be it. Maybe the vibes really are terrible, for all I know. It feels like it might be generational too? Like, the older musicians are probably just sitting back and enjoying the show and it's the younger peeps who are balls of stress. Personally, I doubt that every single artist is surrounded by a huge entourage who lives and dies by whether or not their guy/girl wins a VMA.
Ed Sheeran gets real about award shows on The Julia Show:

"The room is filled with resentment and hatred towards everyone else and it's quite an uncomfortable atmosphere…It's just lots of people wanting other people to fail and I don't like that," pic.twitter.com/vIYrFpTBF0

— Pop Crave (@PopCrave) September 15, 2021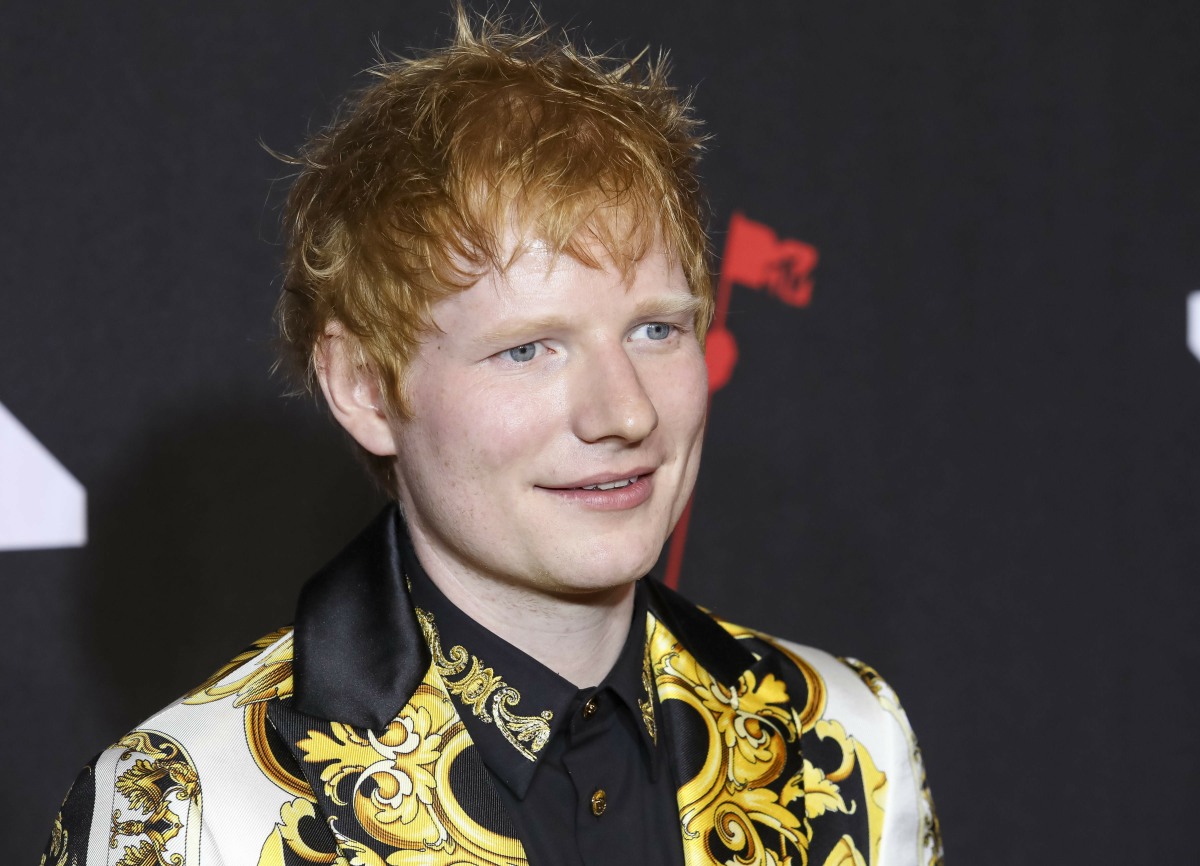 Photos courtesy of Avalon Red.