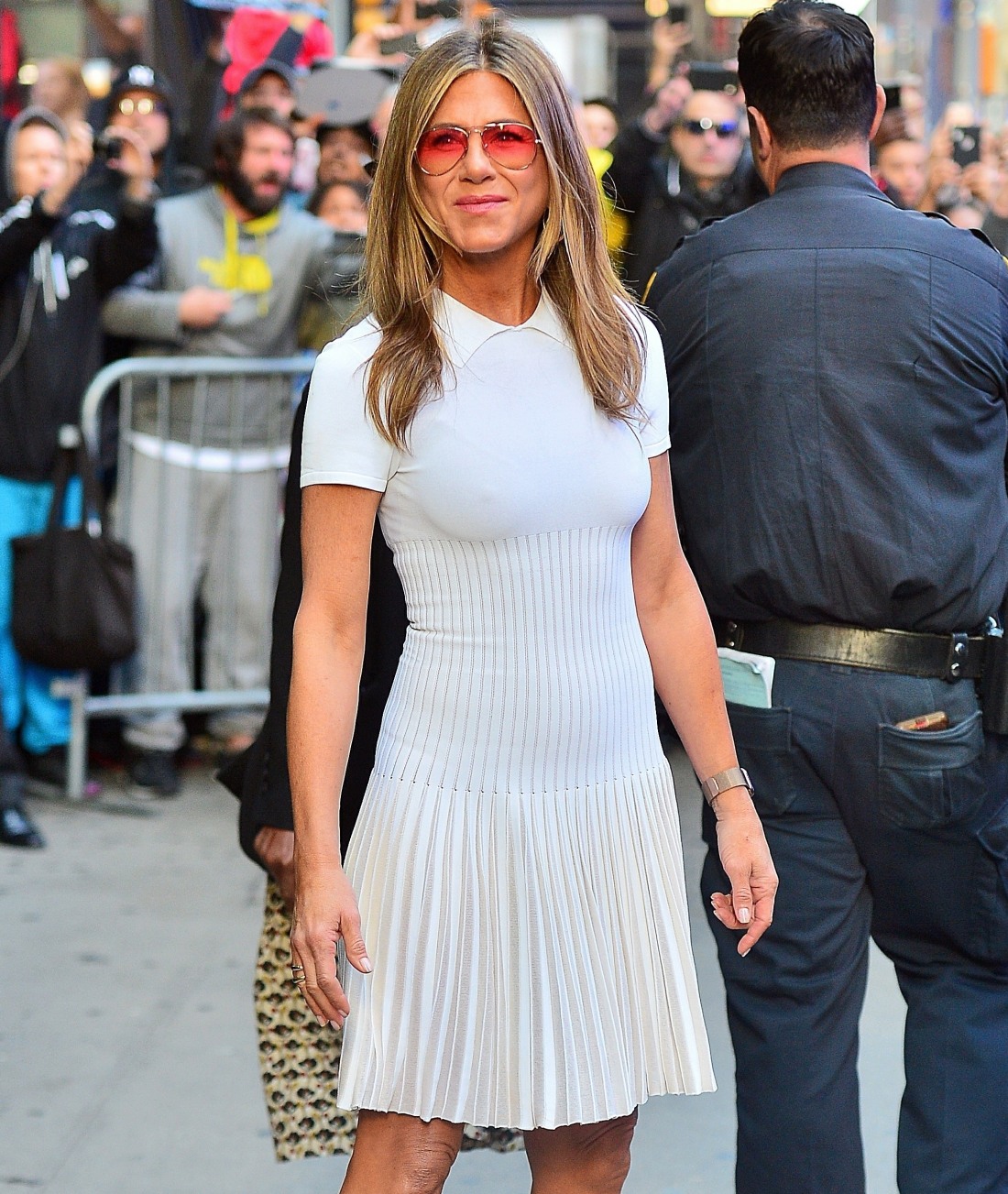 Jennifer Aniston won't attend this Sunday's Emmy Awards. Her reason: the pandemic is still here and she doesn't want to mingle in close proximity with people. This year's Emmys are like the Met Gala – people will have to show proof of vaccination and a recent negative Covid test to get in the door. But Aniston still isn't going to chance it, and I don't blame her. Aniston is making the interview rounds right now because she's promoting The Morning Show's Season 2. She chatted with People Magazine and Glamour about two important issues: whether she would ever date someone non-famous, and whether she will ever write a memoir.
Whether she would date a non-famous person: "Of course. Absolutely. I mean, it's happened. That's what I'm sort of hoping for is not necessarily somebody in the industry itself. That'd be nice."

On the dog she worked with on TMS: "Boy, that dog named Benny—I fell so madly in love with this animal. This dog was like a human and a stuffed animal dog. You can do anything with him. His most favorite thing was to lay in a bed and just be rubbed. He'd be waiting to come on set, and you'd find him in a different person's lap. He was like a therapy dog for our crew, which we really needed it at that point. It was so lovely to have that angel dog there.

Whether she would write a memoir: "Nope. I say that now, but you know, cut to four or five years from now, and I might be like: I'm going to write a memoir! But I'm still living it. I have nothing to memoir about just yet….There's a lot when you think about it, but I still feel like I just got here."
I'll admit it, I would probably read Aniston's memoir if she ever wrote one. Like, if she wrote a real one about what actually happened in her life and career. Not a woo-woo faux-memoir about her yoga and Pilates and goddess circles. Which is probably why she would never write a real tell-all about her life, honestly – there is too much interest and she doesn't want to get caught up trying to tell "her version" of her first marriage or her second (fake) marriage, or what Vince Vaughn was really like, what John Mayer was really like, etc.
As for Aniston dating a non-famous person… I wish she would. She should have gone for non-famous dudes years ago. I feel like she would have been a lot happier.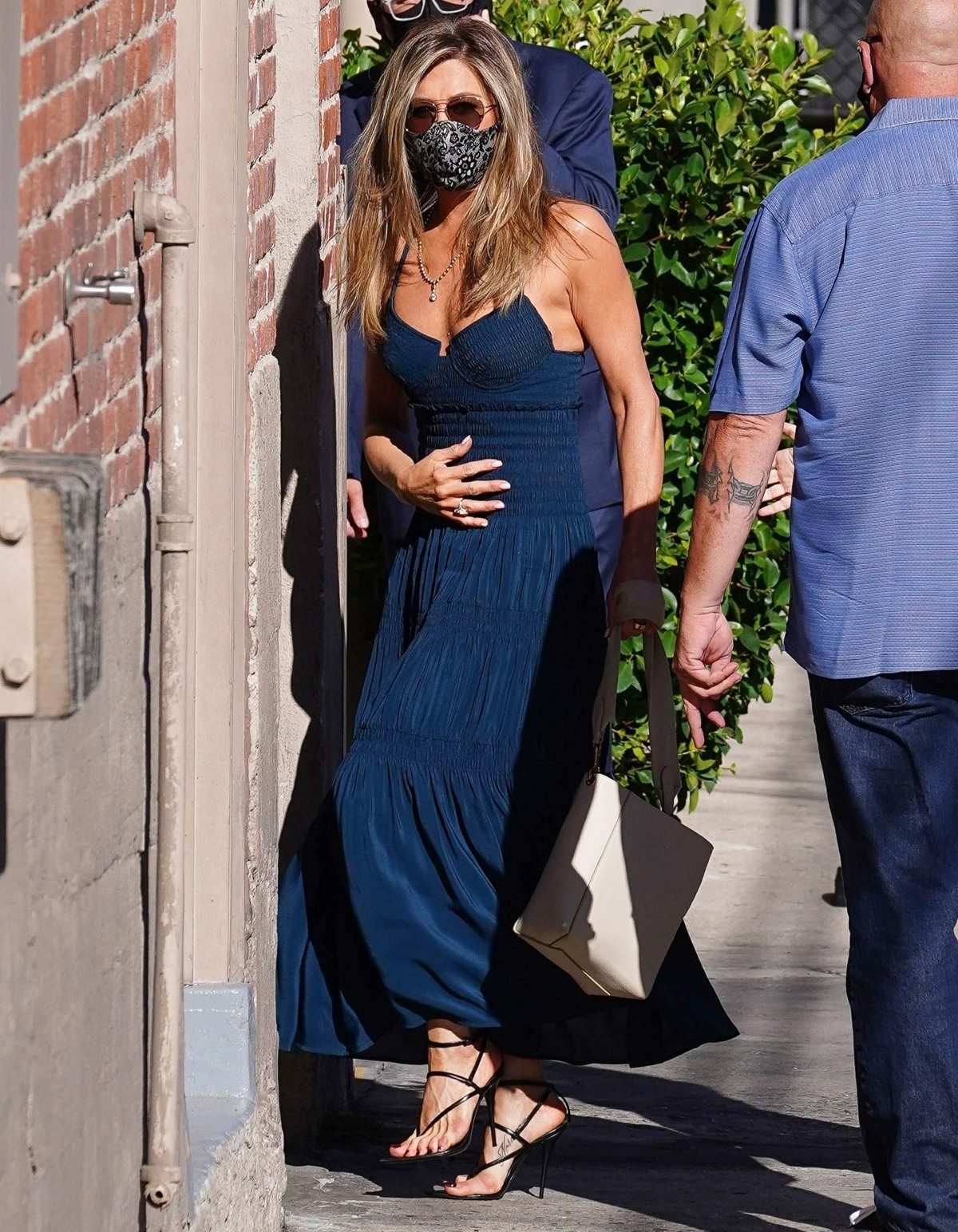 Photos courtesy of Backgrid.