Bob Woodward has a new political book out. The Trump years were good to Woodward. His Republican sources were still very eager to speak to him and his coauthor Robert Costa as the last gasp of the Trump administration involved chaos, insurrection and Rudy Giuliani's Covid farts. The book is called Peril, and Woodward and Costa summarize the past two years basically, from the last full year of the Trump administration into the transition and the first eight months of the Biden administration. There are already the usual complaints, all of them needing to be repeated: Woodward relies too much on unnamed sourcing, even when it's perfectly clear that William Barr (Trump's former AG) and Mark Milley (the chairman of the Joint Chiefs under Trump and Biden) are the ones spilling their guts. Still, some of the early excerpts from Peril are kind of interesting:
Biden hurt Vladimir Putin's feelings. "I'm upset you called me a killer," Putin said to Biden on an April 13 phone call. Biden told Putin his comment, made in a March 16 interview with ABC News' George Stephanopoulos, was "not something premeditated," according to the book. "I was asked a question. I gave an answer. It was an interview on a totally different topic," Biden said, before he invited Putin to meet with him in person.

The Biden people hate saying Trump's name. The book also describes how Biden and his aides reportedly refer to Trump in private: The president and his advisers "hated to utter Trump's name," and aides avoided using "the 'T' word," the authors claim.

Biden thinks Trump is an a–hole: "Trump's existence permeated the White House, even the residence. One night, Biden wandered into a room where a huge video screen covered the wall. To relax, Trump used to upload programs to virtually play the world's most famous golf courses.
'What a f—— a——,' Biden once said as he surveyed the former president's toys."

Dan Quayle talked sense into Mike Pence. Trump had suggested to Mike Pence that he had the power to essentially rejigger the electoral outcome as head of the Senate, an idea that Quayle told Pence was "preposterous and dangerous." Woodward and Costa write, in a rare bit of deadpan: "Pence finally agreed acting to overturn the election would be antithetical to his traditional view of conservatism."

Biden was against the surge in Afghanistan when he was VP: He felt that the addition of 30,000 troops was, Woodward and Costa write, "a tragic power play executed by national security leaders at the expense of a young president."

Chairman of the Joint Chiefs Mark Milley spoke to China: Last October and again in January, after the riot, Gen. Mark A. Milley, the chairman of the Joint Chiefs of Staff, had secret conversations with his Chinese counterparts to assure them that the United States was "100 percent steady," despite what they might be seeing and hearing. "Everything's fine," he told them, "but democracy can be sloppy sometimes." The Chinese were concerned that Trump might lash out on a global scale in a desperate attempt to secure his power. Milley went over the process for nuclear strikes and other acts of war with his colleagues, to make sure nothing was instigated without his awareness. He was, Woodward and Costa write, "overseeing the mobilization of America's national security state without the knowledge of the American people or the rest of the world."
[From The NY Times & ABC News]
I mean, China had every right to be concerned. China holds trillions of dollars of America's debt. They have a financial incentive for America to remain a stable republic. And during the Trump administration, we were not a stable republic. We were basically the Confederacy, only somehow less competent. Also, I love that Joe Biden just walks around the White House calling Trump a f–king a–hole. We need that energy. "Let me tell you something about my predecessor, folks: he was a f–king a–hole," Biden should start every speech that way.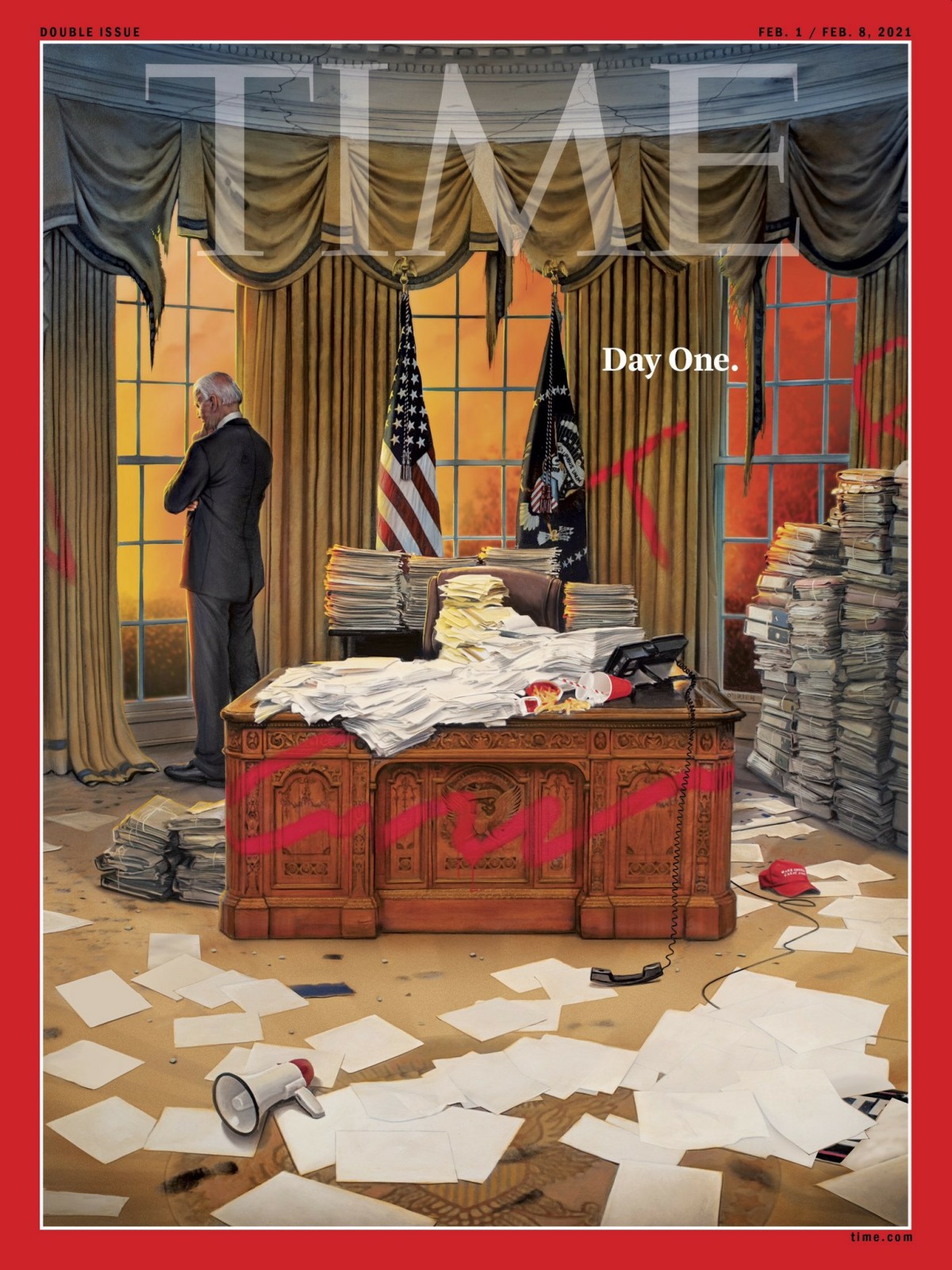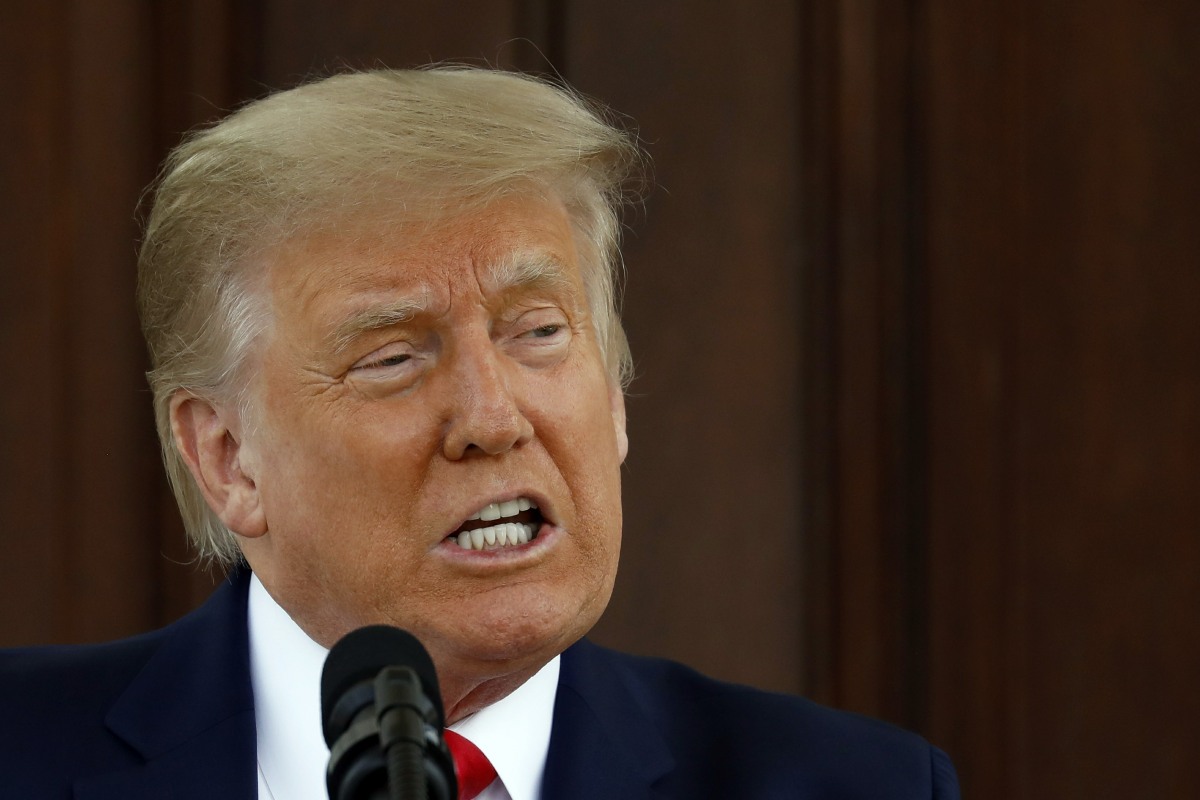 Photos courtesy of Avalon Red, Backgrid.